Miami: A Hotspot for Cross-Border Disputes
JAMS neutral
Gary Birnberg, Esq., FCIArb
will be speaking at the seminar
"Miami: A Hotspot for Cross-Border Disputes"
on October 11, 2023. He will join a distinguished panel of local judges and arbitrators providing valuable insights into the current state of legal disputes in the region and emerging trends to watch for, as well as strategies for legal professionals to position themselves for success in this dynamic market.
Featured Panel
"The disputes landscape in Miami and what is coming next for the region"
October 11, 2023 at 2:00 pm – 3:00 pm ET
Moderator:
Ed Mullins, Partner, ReedSmith, Miami
Panelists:
Hon. Alan S. Fine (Ret), 11th Judicial Circuit of Florida
Iman Hyder-Eliz, American Arbitration Association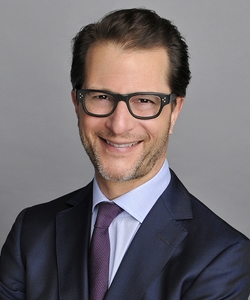 Aviation
Business Commercial
Class Action/Mass Tort
Construction
Financial Markets
Insurance
Intellectual Property
Employment
Energy & Utilities
Entertainment and Sports
International & Cross-Border
Life Sciences
Personal Injury Torts
Professional Liability
Real Property