JAMS is pleased to sponsor this CLE program presented by the North Carolina Bar Association's Corporate Counsel Section. Join JAMS neutral
Kim M. Keenan, Esq.
as she speaks on the panel titled "Managing Outsourced Legal Matters – Panel Discussion" on January 25, 2023, at 9:00 AM EST.
In-house legal departments shift and evolve in response to numerous factors: cost constraints, risk profiles, societal changes, and technology. Understanding the foundations of the legal department will help an in-house group flex through these evolutions.
Included Sessions:
Supreme Court Update
Capture the Privacy Red Flag: Privacy Issue Spotting for the Non-privacy Lawyer

Using Technology in the Modern In-house Practice

Managing Outsourced Legal Matters – Panel Discussion
Intersection of Legal and Compliance
The Psychology of Transitions
Featured Program:
Managing Outsourced Legal Matters – Panel Discussion
Wednesday, January 25, 2023 | 9:00 - 10:00 AM EST | MCLE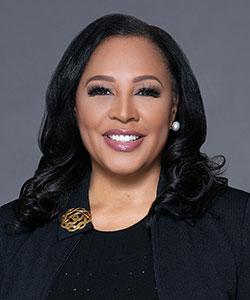 Business & Commercial
Civil Rights
Cybersecurity & Privacy
Employment Law
Entertainment & Sports
Higher Education & Title IX
Intellectual Property
Personal Injury/Torts
Pharmaceuticals/Mass Tort
Professional Liability
Real Estate & Real Property
Telecommunications