Litigation, Mediation or Arbitration: Emerging Trends in the Courts
Sponsored by: JAMS and Franklin & Marshall

March 26, 2014 | 6:00 PM - 7:00 PM
Spotlight on JAMS Moderator: Hon James S. Miller
Spotlight on JAMS Panelist: Hon. Jane Cutler Greenspan (Ret.)

JAMS is proud to partner with Franklin & Marshall on an important program covering the latest trends in litigation and alternative dispute resolution both locally and nationally.
Attendees will hear from practicing attorneys and judges on the challenges faced by courts and litigants today, and how the legal system is trying to cope with those challenges, including the increased use of ADR. Learn what ADR options exist, how they differ from traditional litigation before the courts, and how the courts and attorneys are incorporating them.
Please join us for this complimentary event. CLE credit will be provided and a networking reception will follow the program.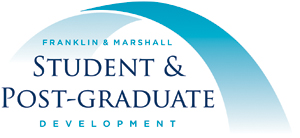 Location:
Franklin & Marshall College
415 Harrisburg Ave, Lancaster, PA 17603
Bonchek Lecture Hall
(located in the Life Sciences and Philosophy Building)
RSVP:
Katie Schellenger at
katie.schellenger@fandm.edu
JAMS Events and Webinars
JAMS events and webinars bring you timely topics in alternative dispute resolution (ADR), industry-leading speakers and stellar networking opportunities. Explore our full list of upcoming events and webinars.
About JAMS – Local Solutions. Global Reach.TM
Founded in 1979, JAMS is the largest private provider of alternative dispute resolution services worldwide. JAMS successfully resolves business and legal disputes by providing efficient, cost-effective and impartial ways of overcoming barriers at any stage of conflict. JAMS offers customized, in-person, virtual and hybrid dispute resolution services through a combination of first class client service, the latest technology, top-notch facilities, and highly trained mediators and arbitrators. More information about JAMS is available on our About Us page, and you can connect with us on Twitter, LinkedIn, Facebook as well as our JAMS ADR blog.
RELATED RESOLUTION CENTERS
LOCATION
Franklin & Marshall College
415 Harrisburg Ave
Lancaster, Pennsylvania 17603

VIEW MAP »