Forensic Expert Witness Association (FEWA) Annual Conference and Symposium

Spotlight on JAMS Speaker: Hon. Irma Gonzalez (Ret.)
Friday, April 24, 2015 | 9:40 - 11:10 AM
Panel Discussion answering the important questions asked of experts
The session's panel discussion will help attendees navigate the role of the expert witness by hearing from three different perspectives: an arbitrator/former judge, attorney, and deputy district attorney. Get ready to ask the direct question(s) you've always been wanting to know.
Panel Members:
Hon. Irma Gonzalez (Ret.), JAMS Mediator/Arbitrator
Nancy Stagg, Litigation Attorney and Partner at Foley & Lardner LLP, Chair of Foley & Lardner's San Diego Office Litigation Department
Kate Flaherty, Deputy District Attorney of San Diego County District Attorney's Office
Date and Location:
April 23-25, 2015
Westin San Diego
400 W Broadway
San Diego, CA 92101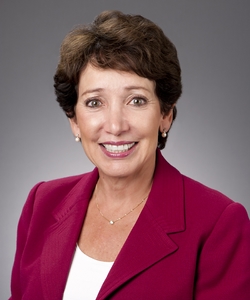 Business Commercial
Civil Rights
Class Action and Mass Tort
Employment
Environmental
Federal
Higher Education & Title IX
Intellectual Property
Maritime Admiralty