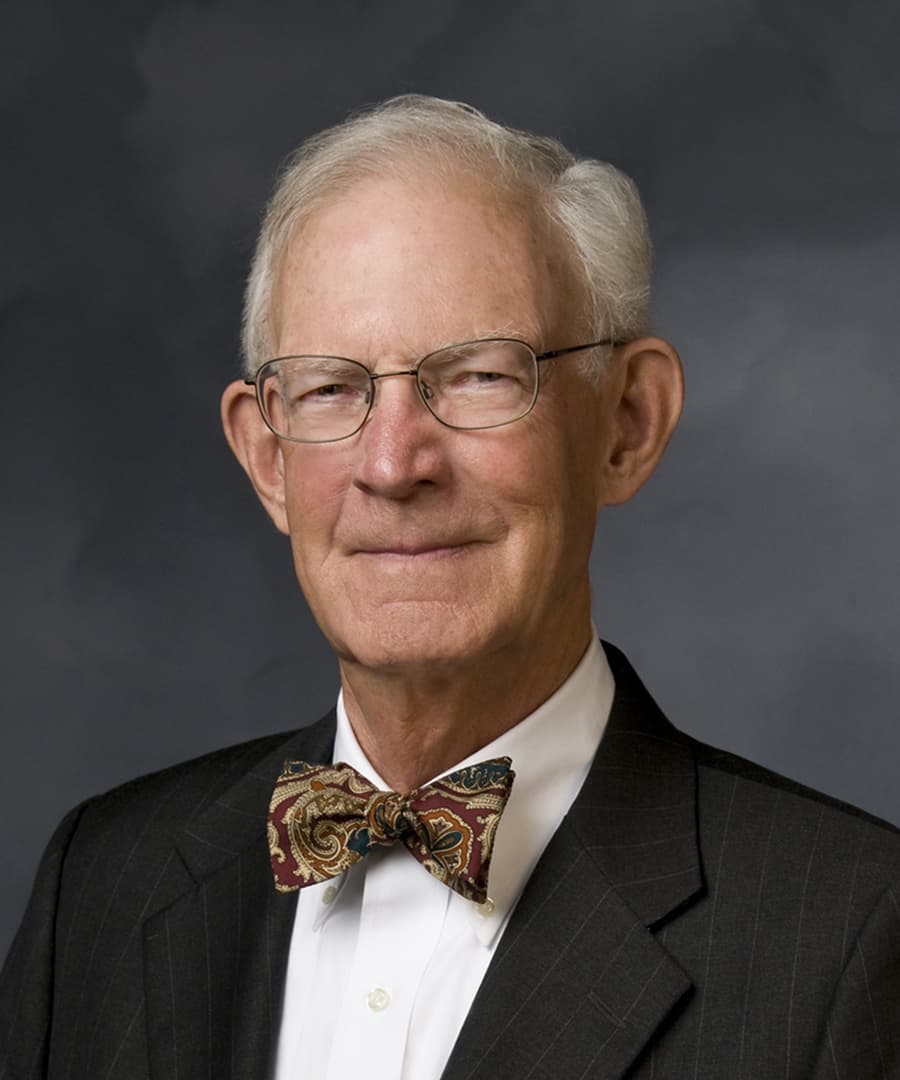 Hon. Norman S. Fletcher (Ret.)
General Biography
Practice Areas
Appellate
Banking
Business Commercial
Class Action and Mass Tort
Construction
Environmental
Estate Probate Trusts
Family Law
Governmental Public Agency
Insurance
Personal Injury Torts
Professional Liability
Real Property
Honors, Memberships, and Professional Activities
Background and Education
Hon. Norman S. Fletcher (Ret.)
served as a Justice on the Georgia Supreme Court from 1990-2005, including a term as Presiding Justice from 1995-2001 and Chief Justice from 2001-2005. He retired from the Court on June 30, 2005. After retiring from the Georgia Supreme Court, Judge Fletcher joined Brinson, Askew, Berry, Seigler, Richardson & Davis as Of Counsel, bringing with him his 47 years of experience as a trial lawyer, counselor, city attorney, county attorney, and general practitioner.
ADR Experience and Qualifications
His practice areas since leaving the Court include arbitration, mediation, appellate practice, expert witness, and civil trial practice.
While serving on the Court, he participated in over 26,000 decisions resulting in 5,000 published opinions. He authored over 800 published opinions. The subject matter of his published opinions includes: arbitration, class actions, contracts, corporate law, domestic relations/family law, employment contracts, environmental law, estates, insurance law, land use restrictions, libel, local government, maritime claims/admiralty, products liability, professional malpractice, title to land, torts, trusts, UCC, water rights, wills, and workers' compensation.
In private practice, Judge Fletcher accumulated extensive trial experience in the fields of contracts, construction, eminent domain, local government law, products liability, professional malpractice, public utilities, title to land, torts, and wills.
Honors, Memberships, and Professional Activities
Completed Virtual ADR training conducted by the JAMS Institute, the training arm of JAMS.


Recognized by Best Lawyers as one of the Best Lawyers in America for ADR, 2015-2024
Distinguished Service Award, State Bar of Georgia "for conspicuous service to the cause of jurisprudence and to the advancement of the legal profession in the state of Georgia," 2009
Thomas O. Marshall Professionalism Award, State Bar of Georgia, 2009
Georgia Excellence in Public Service Award - State/Regional Official, 2005
The Logan E. Bleckley Award, Atlanta Bar Association Litigation Section "for providing extraordinary leadership and service to the Bar," 2005
Equal Justice Foundation Award for Outstanding Public Interest Attorney, University of Georgia School of Law, 2005
Charles L. Weltner Freedom of Information Award, Georgia First Amendment Foundation "for preserving the public's right to know," 2005
Blue Key Award, University of Georgia "in appreciation for exemplary public service and support of UGA Blue Key," 2005
The Tradition of Excellence Award, The State Bar of Georgia General Practice and Trial Section, 2004
Judge
Fletcher has a distinguished record of service to the legal profession and the community.
Recipient of the 2015 Gideon's Promise Award by The Southern Center for Human Rights
Fellow of the American Bar Foundation and the Georgia Bar Foundation
Master in the Joseph Henry Lumpkin Inn of Court
Chairman of the Board, University of Georgia Arch Foundation, 2007-2009
Board of Visitors, University of Georgia, College of Public and International Affairs, 2004-2010
Georgia State Bar

Co-chair, Commission on Lawyer Disciplinary Reform, 1989
Member, State Disciplinary Board, 1984-1987
Chair, Investigative Panel, 1986-1987
Chair, Local Government Section, 1977-1978

University of Georgia School of Law

Member of the Board of Visitors, 1992-1995, Chair, 1994-1995
President, Law School Association, 1977

President, City Attorney Section, Georgia Municipal Association, 1978-1979
Board member, Attorney's Title Guaranty Fund, 1971-1975
President, Lookout Mountain Bar Association, 1973-1974
While residing in LaFayette, he served three terms on the board of the LaFayette Chamber of Commerce and is the former president of the LaFayette Rotary Club
Background and Education
Of Counsel, Brinson, Askew, Berry, Seigler, Richardson & Davis, 2005-present
Justice, Supreme Court of Georgia, 1990-2005 (Presiding Justice, 1995-2001 and Chief Justice, 2001-2005)
Chair, Judicial Council of Georgia, 2001-2005
Board of Directors, Conference of Chief Justices, 2003-2005
Special Assistant Attorney General, State of Georgia, 1979-1989
City Attorney, City of LaFayette, 1965-1989
Walker County Attorney, 1973-1988
Partner, Fletcher & Womack Law Firm, LaFayette, GA, 1979-1989
Partner, General Practice Firm, LaFayette, GA, 1963-1979
Associate, Matthews, Maddox, Walton and Smith, Rome, GA, 1958-1963
LL.M., University of Virginia, 1995
LL.B., University of Georgia, 1958
B.A., University of Georgia, 1956
Disclaimer
This page is for general information purposes. JAMS makes no representations or warranties regarding its accuracy or completeness. Interested persons should conduct their own research regarding information on this website before deciding to use JAMS, including investigation and research of JAMS neutrals. See More
Search our global directory of mediators, arbitrators and ADR professionals.
FIND A NEUTRAL