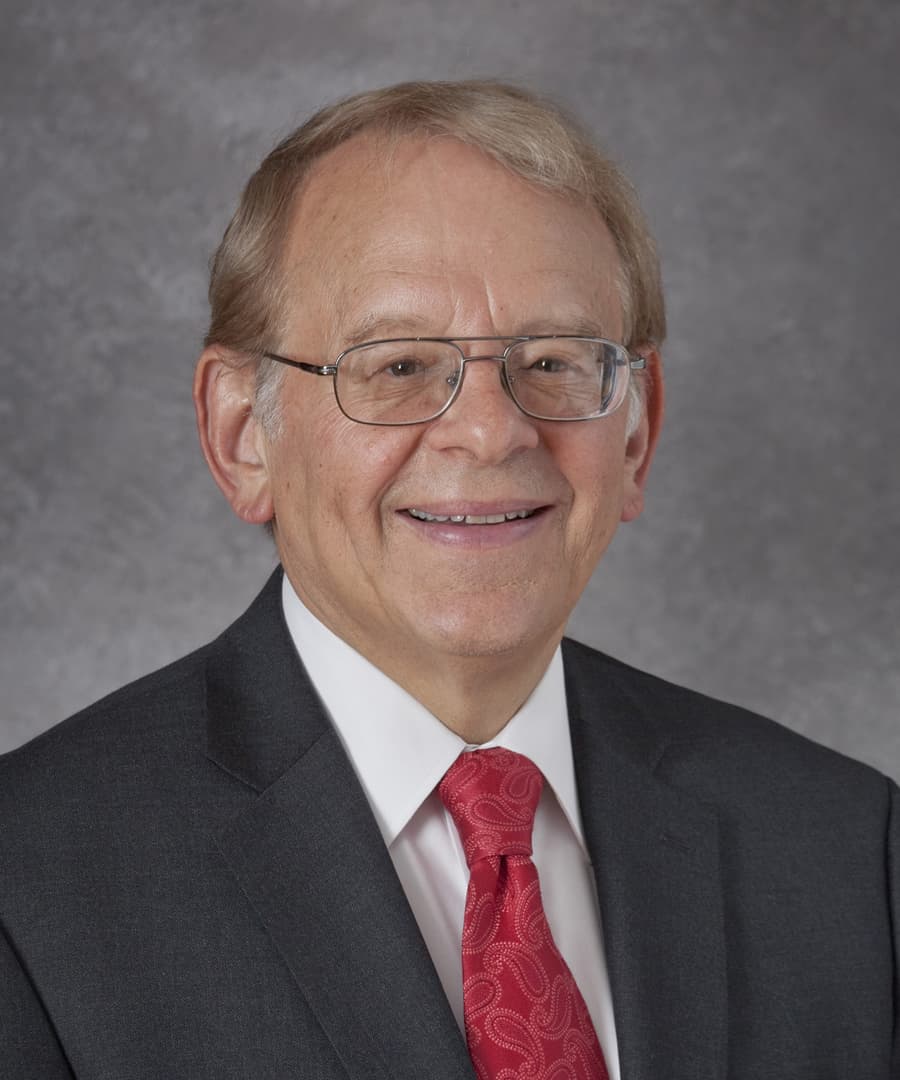 Hon. Allen S. Goldberg (Ret.)
Hon. Allen S. Goldberg (Ret.)
General Biography
Practice Areas
Business Commercial
Employment
Family Law
Higher Education & Title IX
Insurance
Intellectual Property
Personal Injury Torts
Professional Liability
Real Property
Honors, Memberships, and Professional Activities
Background and Education
Hon. Allen S. Goldberg (Ret.), during his twenty-plus years of service on the Cook County bench, presided over a wide array of matters in the Commercial Litigation and Jury Section of the Law Division and in the Domestic Relations Division. Judge Goldberg is an ADR pioneer in the Cook County court system, where he literally wrote the rules for the Court-Annexed Civil Mediation program. Since 2005, Judge Goldberg has directed, and will continue to co-direct, monthly mediation and arbitration training programs for which C.L.E. is provided. Additionally, within the Cook County court system he has organized and been a faculty assistant for the forty-hour training programs which allowed sitting judges to become certified mediators. Finally, at the 2009 Illinois Judicial Conference he team-taught mediation skills to be used by judges in settlement conferences.

Judge Goldberg's rich experience as an advocate, judge, and ADR practitioner make him uniquely suited to arbitrate or mediate complex cases.
ADR Experience and Qualifications
Judge Goldberg has resolved a variety of complex commercial disputes including:
All forms of contract and fraud disputes
Class actions
Construction defect disputes
Domestic relations matters, including complex property divisions and support issues
Employment, including executive termination cases
Partnership and corporate governance disputes
Personal injury matters
Professional liability matters in the form of medical, legal, accounting, and insurance malpractice
Real estate
Representative Matters
Heard and decided one of the first complex mortgage backed security matters in the United States
Heard and helped settle a class-action suit by the singer, James Brown, for the commercial use of his image
Decided joint venture matter involving one of the earliest electronic stock exchanges
Resolved retaliatory discharge and discrimination claim by a female executive at a television station
Resolved a negligence claim against a hospital during which there were complex issues and two jury trials
Helped facilitate settlement of a stockholder dispute resulting from CPA audit negligence
Honors, Memberships, and Professional Activities
Completed Virtual ADR training conducted by the JAMS Institute, the training arm of JAMS.


Judge of the Year, North Suburban Bar Association, 2013
Director, Cook County Court-Annexed Mediation Program, 2004-2013
Chair of a Special Law Division Committee that wrote rules allowing for mediation of complex discovery disputes, including e-discovery
Helped write amendment to Illinois Marriage and Dissolution of Marriage Act allowing for appointment of child representatives (while member of ISBA Domestic Relations Committee); after enactment, started educational programs for child representatives which still exist in Cook County's Domestic Relations Division
Appointed by the Chief Judge to the committee on the new Supreme Court Child Custody Rules in accordance with the Illinois Supreme Court Rule 905 (2011)
Immediate Past-President of the American College of Business Court Judges (ACBCJ) whose mission is to develop business courts in all the states in the U.S.
Member, 7th Circuit E-Discovery Committee
Member, Business and Corporate Litigation Committee & Co-Chair of the Sports Related Disputes Sub-Committee, American Bar Association
Member and Past Chair of the Commercial Litigation Committee, Chicago Bar Association
Member, ADR Committee, Chicago Bar Association
Member and Past-Chair of the Civil Practice Committee, Illinois State Bar Association
Speaker/Faculty:

Speaker, "Conduct of the Mediation," International Mediation Symposium, Center for International Legal Studies, June 2019
Lecturer on E-discovery in Cook County State Court, March 2013
Panel member of Judges, American Conference Institute on Chemical Products Liability and Environmental litigation, 2013
For a number of years, has been part of faculty that has taught mediation skills to judges throughout the state of Illinois (Illinois Judicial Conference and Cook County 40-Hour Mediation Training Program)
Moderator, Allerton Conference on Civil Litigation, March 2011
Has spoken to judges from around the U.S. as well as from Japan, Taiwan, Israel, and China who came to Judge Goldberg to learn about mediation and arbitration and its use in the court system
Moot Court Judge and Trial Instructor, University of Chicago Clinical Law School Program
Speaker on a variety of ADR topics before the Illinois State Bar Association, Chicago Bar Association, Illinois Judges Association (Cable TV program), and American Bar Association

Publications:

Co-authored article "Baseball Arbitration," Annual Review of Developments in Business and Corporate Litigation, 2013 Edition, American Bar Association (ABA)
Co-authored, Case Note, Illinois State Bar Association (ISBA), 2012
Background and Education
Judge, Cook County Circuit Court, Chicago, Illinois, 1993-2013

Judge, Law Division, Trial Section, 2011-2013
Judge, Law Division, Commercial Calendar Section, 2000-2011
Judge, Domestic Relations Division, 1993-2000

Chief, Felony Trial Division, Cook County Public Defender's Office, 1971-1992
Legal Aid Bureau, Office of Economic Opportunity, 1969–1970
Associate, Small Civil Litigation Firm, 1968
J.D., DePaul University College of Law, 1967
B.S., Accounting, University of Illinois, 1964
"I so appreciate your kindness and compassion during the long trial. Thank you also for helping us reach a settlement. You are a good man and I won't forget you."

- Litigant, 2013 Wrongful Death Matter


"Thank you Your Honor. It was truly a pleasure to appear before you again. You were always such a class act on the bench and an excellent, thoughtful, and respectful jurist. I knew you'd be perfect for this and I thought you did an excellent job getting this one settled. I hope we have an opportunity to work on another one in the future."


"Thank you for your great work in assisting and facilitating a result both sides could accept. It was a pleasure."
Home Office
HOME OFFICE
Available to Travel
Disclaimer
This page is for general information purposes. JAMS makes no representations or warranties regarding its accuracy or completeness. Interested persons should conduct their own research regarding information on this website before deciding to use JAMS, including investigation and research of JAMS neutrals. See More
Search our global directory of mediators, arbitrators and ADR professionals.
FIND A NEUTRAL