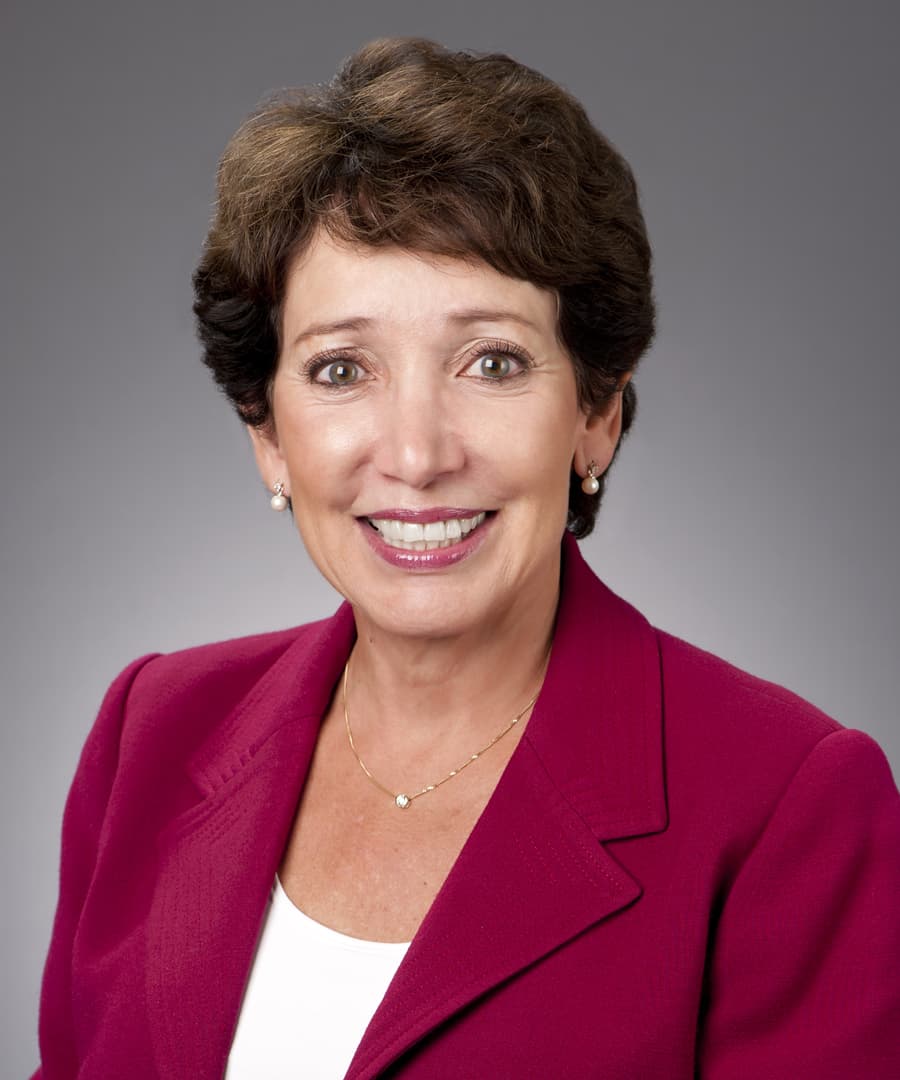 Hon. Irma E. Gonzalez (Ret.)
Hon. Irma E. Gonzalez (Ret.)
Contact Case Manager
Jenny Truex
401 B Street Suite 2100
San Diego, CA 92101
T: 619-237-0805
F: 619-236-9032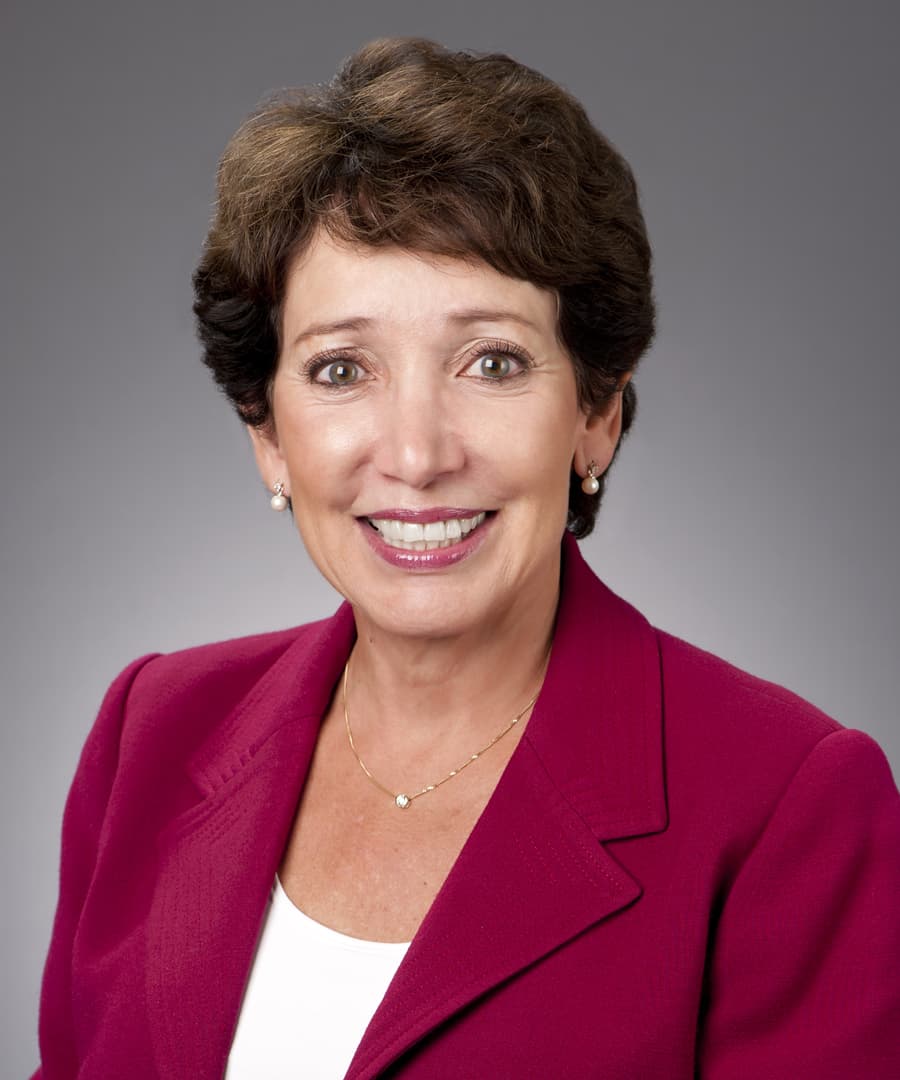 Hon. Irma E. Gonzalez (Ret.)
Contact Information
Jenny Truex
401 B Street Suite 2100
San Diego, CA 92101
T: 619-237-0805
F: 619-236-9032
General Biography
Practice Areas
Business Commercial
Civil Rights
Class Action and Mass Tort
Employment
Environmental
Federal
Higher Education & Title IX
Intellectual Property
Maritime Admiralty
Honors, Memberships, and Professional Activities
Background and Education
Hon. Irma E. Gonzalez (Ret.) joined JAMS following a judicial career spanning nearly 30 years. She was appointed to the United States District Court for the Southern District of California in 1992, serving as Chief Judge from 2005 to 2012. Prior to her appointment to the federal bench, Judge Gonzalez also worked as an Assistant U.S. Attorney in the District of Arizona and the Central District of California, as well as an attorney in private practice.  She later served as a U.S. Magistrate judge and a San Diego County Superior Court judge.
Highly regarded among counsel for her fairness and deep knowledge of legal issues, Judge Gonzalez brings an experienced approach to resolving even the most complex and contentious disputes. Her background makes her an ideal arbitrator, mediator, and special master for cases involving a wide range of issues, including business, class action, employment, intellectual property, and securities matters, among others. Judge Gonzalez is also fluent in Spanish.
Representative Matters
Business Commercial

Breach of contract action brought by plaintiff against defendants concerning purchase and sale of 63 airplane engine fan blades
Class action brought by individuals who enrolled in online business school and alleged fraud, failure to provide services paid for, and various other California Business Code violations
Complaint filed under Employee Retirement Income Security Act (ERISA) for breach of fiduciary duty, negligent misrepresentations, and fraud and deceit under California Civil Code
Former employee's breach of contract action for failure of employer to pay post-termination wage commissions

Civil Rights

Arrestee 42 USC § 1983 action against county and sheriff deputies alleging unlawful seizure and excessive force, as well as state law claims for negligence, battery, and false arrest
Lawsuit brought by plaintiff under 42 USC § 1983 and various state laws against county and deputy sheriff for violating his civil rights that occurred upon execution of search warrant
Lawsuit brought under 42 USC § 1983 against city and various offices for wrongful death, excessive force, failure to properly train, and various state law claims

Class Action and Mass Tort

Consumer

Class action by consumers against manufacturer of defective televisions under California Unfair Competition Law (UCL), False Advertising Law (FAL), Consumer Legal Remedies Act (CLRA), California Song-Beverly Consumer Warranty Act and federal Magnuson-Moss-Warrant Act
Class action under CLRA, UCL, and Class Action Fairness Act (CAFA) based upon sale of three of defendant's product
Consumers' class action alleging false representations in advertising and labeling of its cereal products, under UCL, CLRA, and CAFA

Wage and Hour

Bus drivers' class action for violations of California Labor Code and Wage Order 9, UCL, and California Labor Codes §§ 558 and 203 for failing to provide meals and rest periods
Class action brought by mechanic helpers to recover wages on work days for which they did not take meal periods under California Labor Code
Former employees' action for defendants' alleged systematic wage and hour violations under federal and state law

Constitutional Law

Action alleging sheriff's policy of requiring applicants who apply for carrying concealed weapon license to show good cause violates Second Amendment
Action brought by plaintiffs challenging constitutionality of city's campaign finance laws on First Amendment grounds
First Amendment challenge to constitutionality of city's municipal code that precluded plaintiff from operating adult store

Employment

Action brought by plaintiff under California Fair Employment and Housing Act (FEHA) for unlawful termination on basis of mental disability and failure to accommodate
Employee action alleging violations under Title VII for hostile work environment and discrimination stemming from retaliation for filing EEO complaints
Former employee's suit alleging disability discrimination under Americans with Disabilities Act
Lawsuit brought by employee alleging failure to make reasonable accommodation for her disability under FEHA

Environmental

Action brought under the Endangered Species Act  (ESA) and Administrative Procedure Act (APA) seeking judgment that Secretary of the Interior failed to perform mandatory, non-discretionary duty under ESA in failing to designate new critical habitat for certain plant species
Action seeking judgment under National Environmental Protection Act and APA attacking presidential permits and federal rights-of-way to build electricity lines within the United States and across the U.S.-Mexico border to connect power plants in Mexico with power grid in Southern California

Health Care

Putative class action alleging that health insurance carrier underpaid claims to out-of-service ambulatory surgery clinics.  Case alleged unfair competition and violation of Employee Retirement Income Security Act (ERISA)

Intellectual Property

Experience handling variety of intellectual property matters, including cases involving patent, trademark, and copyright issues
Honors, Memberships, and Professional Activities
Completed Virtual ADR training conducted by the JAMS Institute, the training arm of JAMS. 


Margaret Brent Women Lawyers of Achievement Award, 2021
Lifetime Achievement Award, Hispanic National Bar Association, 2013
Honored at Sixth Annual Judiciary Reception, San Diego La Raza Lawyers Association, 2013
Joan Dempsey Klein Distinguished Jurist Award, California Women Lawyers, 2011
Outstanding Jurist Award, San Diego County Bar Association, 2008
Member, Lawyers Club of San Diego
Advisory Board, San Diego La Raza Lawyers
Board of Visitors, University of Arizona James E. Rogers College of Law
Board of Trustees, California Western School of Law
Member, California Women Lawyers
Member, National Association of Women Judges
Judicial Advisory Board, Association of Business Trial Lawyers of San Diego
Master, William B. Enright Inn of Court
Advisory Board, Federal Bar Association, San Diego Chapter
Co-Chair, Federal Practice Task Force of the American Bar Association Section of Litigation, 2011-2013
Member, Supreme Court Fellows Program Commission, 2011-present

Appointed as chair in 2012

Chair, Ninth Circuit Judicial Conference, 2010
President, Ninth Circuit District Judges Association, 2009-2011
Member, Judicial Conference Committee on Judicial Security, 2008-2013
Member, Ninth Circuit Judicial Council, 2007-2010
Member, Ninth Circuit Space and Security Committee, 2006-2013
Member, Federal Judicial Center Benchbook Committee, 2003-2009

Appointed as chair in 2009

Member, Judicial Conference Committee on the Administration of the Magistrate Judge System, 1998-2005
Founding Member, Latinas in the Law
Participant, Children at Risk
"Enterprising Evaluator," Daily Journal, ADR Profile, July 17, 2015
Honoree, San Diego County Women's Hall of Fame, 2017
Background and Education
United States District Court Judge, Southern District of California, 1992-2013

Chief, 2005-2012
Senior Status, 2013

Judge, San Diego County Superior Court, 1991-1992
U.S. Magistrate Judge, Southern District of California, 1984-1990
Associate, Seltzer, Caplan, Wilkins, & McMahon, 1981-1984
Assistant United States Attorney, Criminal Prosecution Division, District of Arizona and Central District of California, 1975-1981
Law Clerk, Hon. William C. Frey, United States District Court for the District of Arizona, 1973-1975
J.D., University of Arizona
B.A., Stanford University
Home Office
HOME OFFICE
Available to Travel
AVAILABLE TO TRAVEL
Orange County, California
5 Park Plaza, Suite 400, Irvine, CA 92614
View Location Details
Disclaimer
This page is for general information purposes. JAMS makes no representations or warranties regarding its accuracy or completeness. Interested persons should conduct their own research regarding information on this website before deciding to use JAMS, including investigation and research of JAMS neutrals. See More
Search our global directory of mediators, arbitrators and ADR professionals.
FIND A NEUTRAL