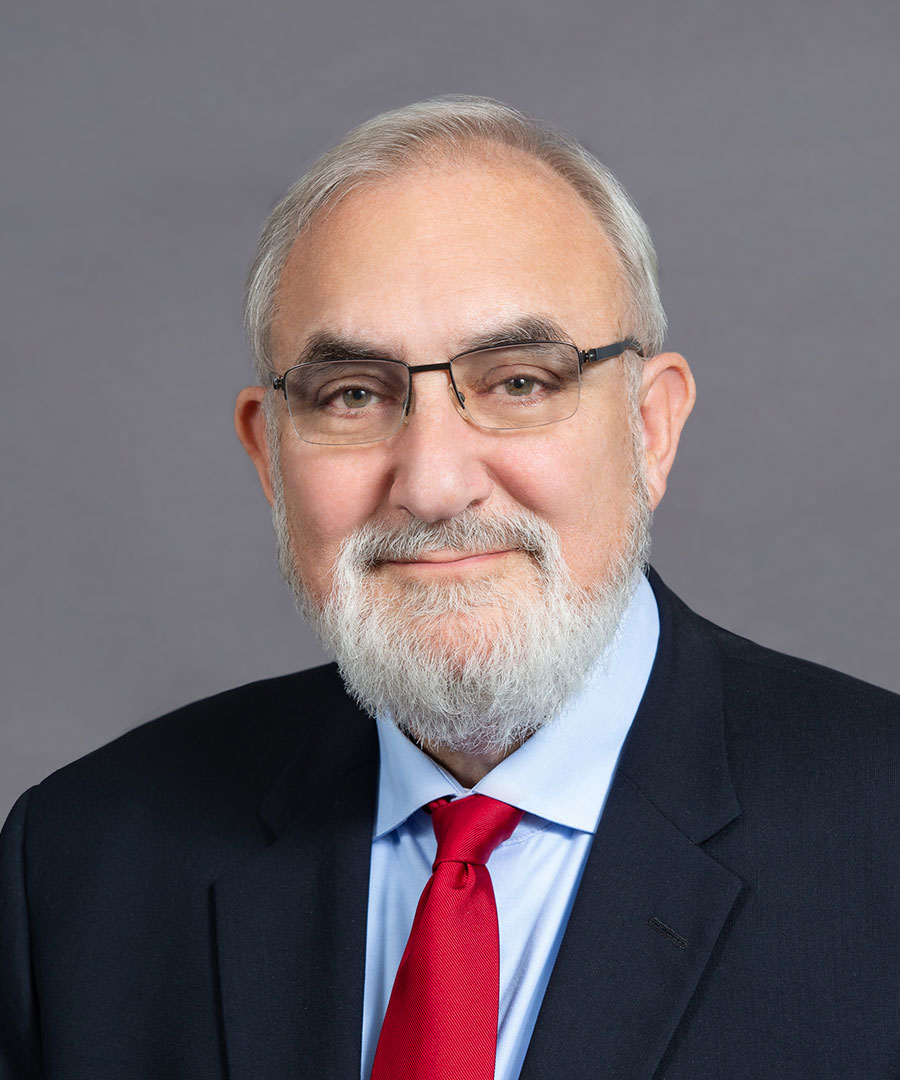 Clifford M. Greene, Esq.
JAMS Mediator, Arbitrator and Referee/Special Master
Clifford M. Greene, Esq. |
JAMS Mediator, Arbitrator and Referee/Special Master
Contact Case Manager
Amanda Foster
333 So. Seventh St. Ste. 2550
Minneapolis, MN 55402
T: 612-332-8225
F: 612-332-9887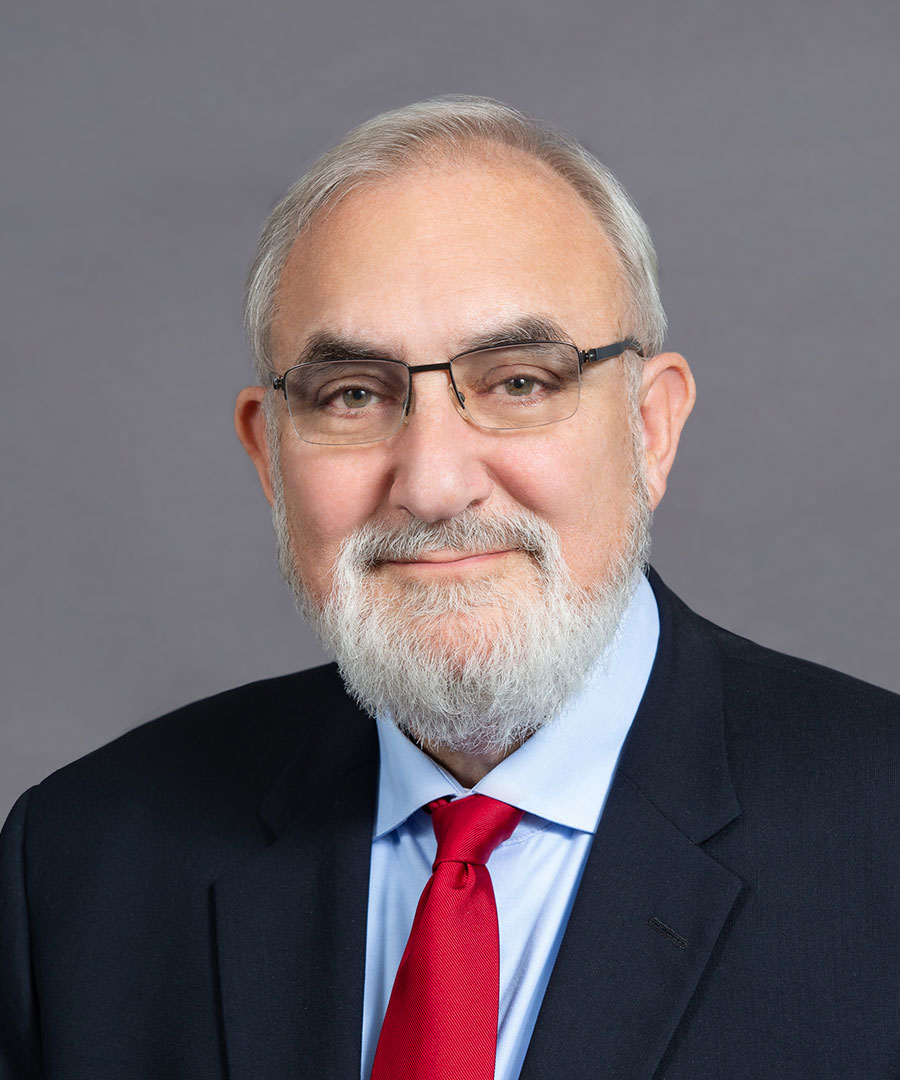 Clifford M. Greene, Esq.
JAMS Mediator, Arbitrator and Referee/Special Master
Contact Information
Amanda Foster
333 So. Seventh St. Ste. 2550
Minneapolis, MN 55402
T: 612-332-8225
F: 612-332-9887
General Biography
Practice Areas
Arbitration
Business Commercial
Civil Rights
Class Action and Mass Tort
Education Law
Employment Law
Governmental Public Agency
Personal Injury Torts
Professional Liability
Special Master Discovery Referee
Honors, Memberships, and Professional Activities
Background and Education
Clifford M. Greene, Esq., joins JAMS in Minneapolis after a distinguished career as one of Minnesota's preeminent trial attorneys. Mr. Greene has represented clients in complex business, employment and product liability actions. He also regularly represented diverse government entities and public officials in high-profile disputes.
Mr. Greene is a recognized authority on federal practice and procedure, chairing the District of Minnesota's Local Rules Advisory Committee at the invitation of three different chief judges. He has lectured widely on federal jurisdiction, attorney-client privilege, government liability and legal writing and advocacy.
Drawing on his litigation experience, Mr. Greene is regularly retained to arbitrate or mediate disputes and serves federal and state courts as a special master.
ADR Experience and Qualifications
Certified mediator and arbitrator qualified under State ADR Rule 114 (Civil Roster)
Appointed as special master by federal and state courts
Representative Special Master Assignments
Shareholder Suit: Appointed to address pretrial management and resolution of discovery disputes in intra-family shareholder litigation; appointed by then Chief Judge Ivy Bernhardson, Hennepin County, Minn.
Insurance Class Action: Appointed to manage class action issues, including class identification methodology; appointed by Judge W. Howard, Hennepin County, Minn.
Discovery Master: Appointed to resolve discovery disputes, including whether certain alleged "settlement communications" were subject to discovery; appointed by Judge King, Dakota County, Minn.
Representative Arbitration Proceedings
Representative matters heard to award as an arbitrator:
Business Contract Dispute ("Best Efforts"): Respondent's predecessor-in-interest agreed to use "best efforts" to market claimant's product; claimant contended that respondent failed to honor its "best efforts" obligation, causing compensable damages
Alleged Misrepresentation by Franchisor: Did franchisor make actionable misrepresentations to franchisee, upon which franchisee reasonably relied, when deciding to acquire a franchise? If so, did claimant (franchisee) prove an entitlement to recover the damages sought?
Interpretation of Licensing Agreement Resolving an Intellectual Property Dispute: Address disputes over the scope and application of a licensing agreement to various technical products, including the evaluation of claims and defenses regarding the amount of royalty payments owed under the agreement
Representative Mediations
Throughout his career, Mr. Greene has been called upon to mediate a wide range of disputes, including the following:
Employment
Wrongful discharge/breach of contract

Alleged misrepresentation of credentials as justification for executive's termination
Dispute between employer and executive search firm regarding entitlement to fee

Discrimination

Title VII, sex harassment and gender discrimination
FMLA and disability claims

Whistleblower/Retaliation
Civil rights

Appointed by the Minneapolis Civil Rights Department to mediate a discriminatory discharge claim
Business Disputes and Professional Liability
Noncompete and nonsolicitation
Breach of contract for wrongful termination of supplier agreement
Tradename/Unfair Trade Practices
Securities, Finance and Professional Liability
Investment losses resulting from alleged misconduct by trust
Alleged attorney liability for failing to protect claimant from losses in a Ponzi scheme
Government, Education and Schools
Conflict between city and boat club regarding dockage and operating restrictions
Malicious prosecution allegations that competitor provided false information to county, resulting in criminal charges
Business/Employment Litigation
As advocate and counselor, Mr. Greene has addressed a variety of government liability scenarios, including the following:
Business and commercial

Breach of contract

Various claims involving the adequacy and performance of complex business software

Breach of warranty

Various suits alleging delivery of defective or nonconforming goods by industrial component manufacturers

Wrongful competition (antitrust, Lanham Act)

Evaluation of claims against competitor for alleged misrepresentation of product performance and/or comparative advantages
Antitrust claims arising from alleged accumulation of dominant market share (requiring market definition)

Misappropriation of trade secrets

Suits alleging unlawful utilization of trade secrets, usually in context of former employee joining competitor

Misrepresentation and fraudulent inducement

Suit by dissatisfied student at for-profit college alleging misrepresentations regarding job placement of graduates

Employment

Wrongful discharge
Whistleblowers
Discrimination, including race, gender, affectional preference, age, et al.

Securities

Suits alleging unsuitability of investments by broker

Products liability

Industrial products (various)
Drugs and medical devices (various)
Prefab mobile home (alleged to have been defectively wired)

Negligence and torts

Wrongful death arising from electrocution of painters whose metal ladder contacted uninsulated power line
Injury to driver of personal vehicle struck by electrical poles transported by utility truck

Class actions and multi-district litigation
Public Sector Disputes
As advocate and counselor, Mr. Greene has addressed a variety of government liability scenarios, including the following:
Disputes involving law enforcement arising in investigation, disciplinary and liability settings, including the investigation of alleged officer misconduct, the evaluation and prosecution of officer discipline (including termination), the defense of litigation arising from disciplinary actions and the defense of police officers and public agencies arising from state and federal (Section 1983) liability claims
The valuation, resolution and/or trial defense of discrimination, employment and personal injury claims arising in public school and state university settings
Inter-governmental disputes involving conflicting jurisdictional assertions by differing agencies (e.g., handled inter-agency disputes about competing/conflicting jurisdiction over governing school siting authority)
Defamation claims involving public officials and public employees
Drawing from police and other government liability scenarios, in 2019 Mr. Greene taught Civil Rights Liability as distinguished practitioner in residence at Mitchell Hamline School of Law.
Mr. Greene has also negotiated complex public-private transportation agreements (commuter rail and light rail) with freight railroads on behalf of various state and local agencies.
Honors, Memberships, and Professional Activities
Completed Virtual ADR training conducted by the JAMS Institute, the training arm of JAMS.


Recipient, Douglas K. Amdahl Public Attorney Career Achievement Award, Minnesota State Bar Association, Public Law Section, 2021
Recipient, Lifetime Achievement Award for Transformational Leadership, International Leadership Institute (Minneapolis/St. Paul), September 2020
Honoree, Sidney Barrows Lifetime Commitment Award (for exemplifying excellence in legal practice, community service and lifelong learning), Minnesota Cardozo Society, 2013
Cover Profile, There's No "I" in Greene, Minnesota Super Lawyers Magazine, July 2014
Listed in The Best Lawyers in America, 2008–2020

Lawyer of the Year, 2020
Minneapolis Litigation - Labor & Employment Lawyer of the Year, 2018

Named Local Litigation Star - Minnesota, Benchmark Litigation: The Guide to America's Leading Firms and Attorneys, 2010–2020
Named Leading Commercial Litigator, Chambers USA: America's Leading Lawyers for Business: The Client's Guide, 2009–2020
Selected to Minnesota Super Lawyers, 2003–2020
Selected Teaching Engagements
Mr. Greene is a sought-after lecturer, speaking widely to law students, judges and fellow attorneys. Representative courses include:
Academic Experience
Mitchell Hamline School of Law
Distinguished Practitioner in Residence, 1998, 2018–2019

Civil Rights Law, 2019
Civil Procedure, 2018
Federal Courts, 1998
Advanced [Scientific], 1998

Adjunct Professor, 1981

Torts
Coordinator, Legal Research and Writing Program
University of Minnesota Law School
Selected CLE Speaking Engagements
2019 Presentations
"Protecting Client Confidences: Asserting and Maintaining the Attorney-Client Privilege: Pressure on the Privilege," Minnesota CLE, September 2019
"The Long-Awaited Sequel: Quick-Draw Litigation," Minnesota CLE, March 2019
"It Just Got Personal: Major Changes in Personal Jurisdiction Law," Minnesota CLE, March 2019
2018 Presentations
"Attorney-Client Privilege for Business Attorneys," HCBA Corporate Council Section, March 2018
Civic and Other Engagements
Distinguished Practitioner in Residence, Mitchell Hamline School of Law, 1998, 2018–2019

Adjunct Professor, 1983–1984
Associate Professor, 1981–1982

Adjunct Professor, University of Minnesota Law School, 2000
Member, National Faculty, Professional Education Group, 1991–2011

Presented 33 programs in 15 states addressing government liability and litigation
Chair, Committee on Police-Community Relations, Minnesota Supreme Court Task Force on Racial Bias in the Judicial System, 1991-1993

Member, Minneapolis Commission on Civil Rights, 1982–1985
Member, Minneapolis Police Chief Selection Advisory Committee, 1995–1996
President, Jewish Community Relations Council of Minnesota, 2010–2012
Trustee, William Mitchell College of Law, 1997–2006
Trustee, Mitchell Hamline School of Law, 2016-Present
Member, Federal Practice Committee (Minnesota)
Chair, Federal Local Rules Advisory Committee, District of Minnesota, 1989–2001
Member, Minnesota State Bar Association

Co-Chair, Committee on Pro Bono in the Public Sector, 2004–2007
Founding Member, Section of Litigation
Background and Education
Co-Founder/Attorney; Greene Espel, PLLP; 1993–2020
Senior Attorney/Shareholder; Popham, Haik, Schnobrich & Kaufman, Ltd.; 1976–1993
J.D., cum laude, Cornell Law School, 1976

Editor, Cornell International Law Journal

B.A., cum laude, Government, Harvard College, 1973
HOME OFFICE

Minneapolis, Minnesota
SPS Tower 333 S 7th St Suite 2550 Minneapolis, MN 55402
View Location Details
Upcoming Events
Past Events
Disclaimer
This page is for general information purposes. JAMS makes no representations or warranties regarding its accuracy or completeness. Interested persons should conduct their own research regarding information on this website before deciding to use JAMS, including investigation and research of JAMS neutrals. See More
Search our global directory of mediators, arbitrators and ADR professionals.
FIND A NEUTRAL