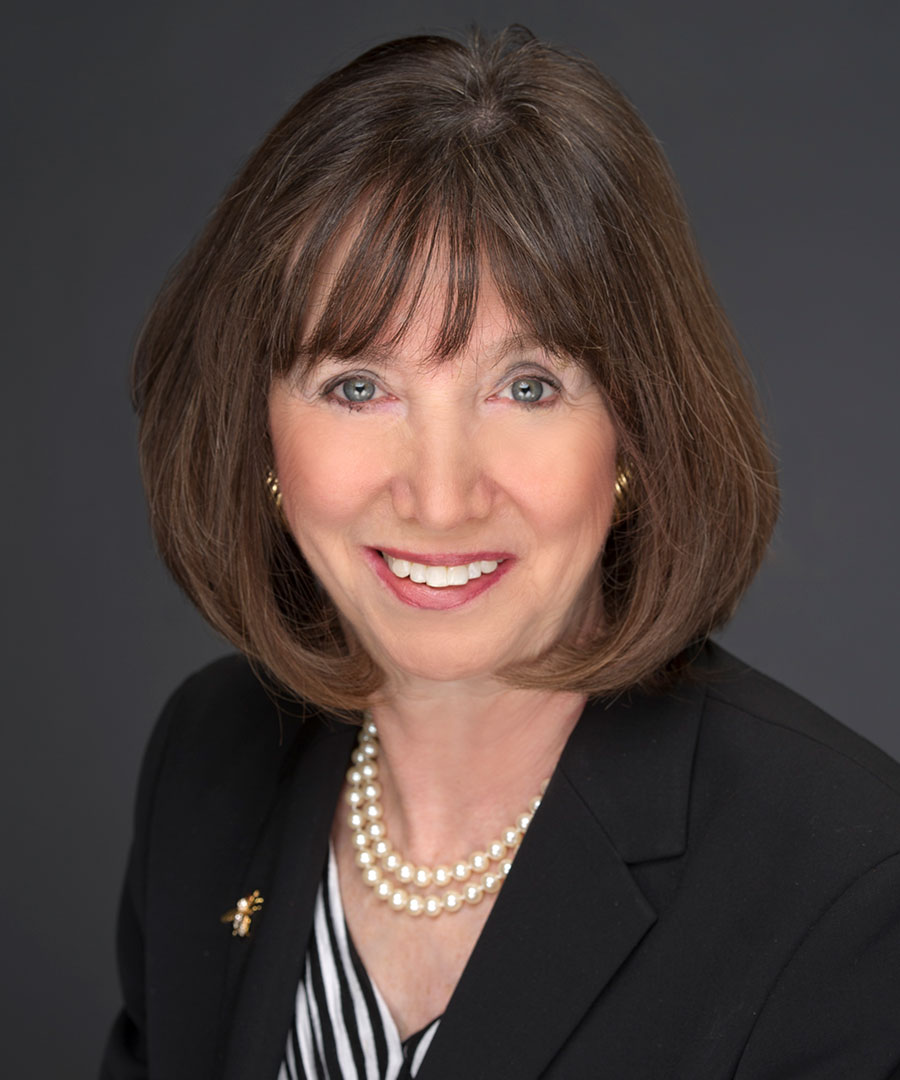 Hon. Jane Cutler Greenspan (Ret.)
Contact Case Manager
Amanda Whyte
1717 Arch Street Suite 3810
Philadelphia, PA 19103
T: 215-246-9494
F: 215-246-0949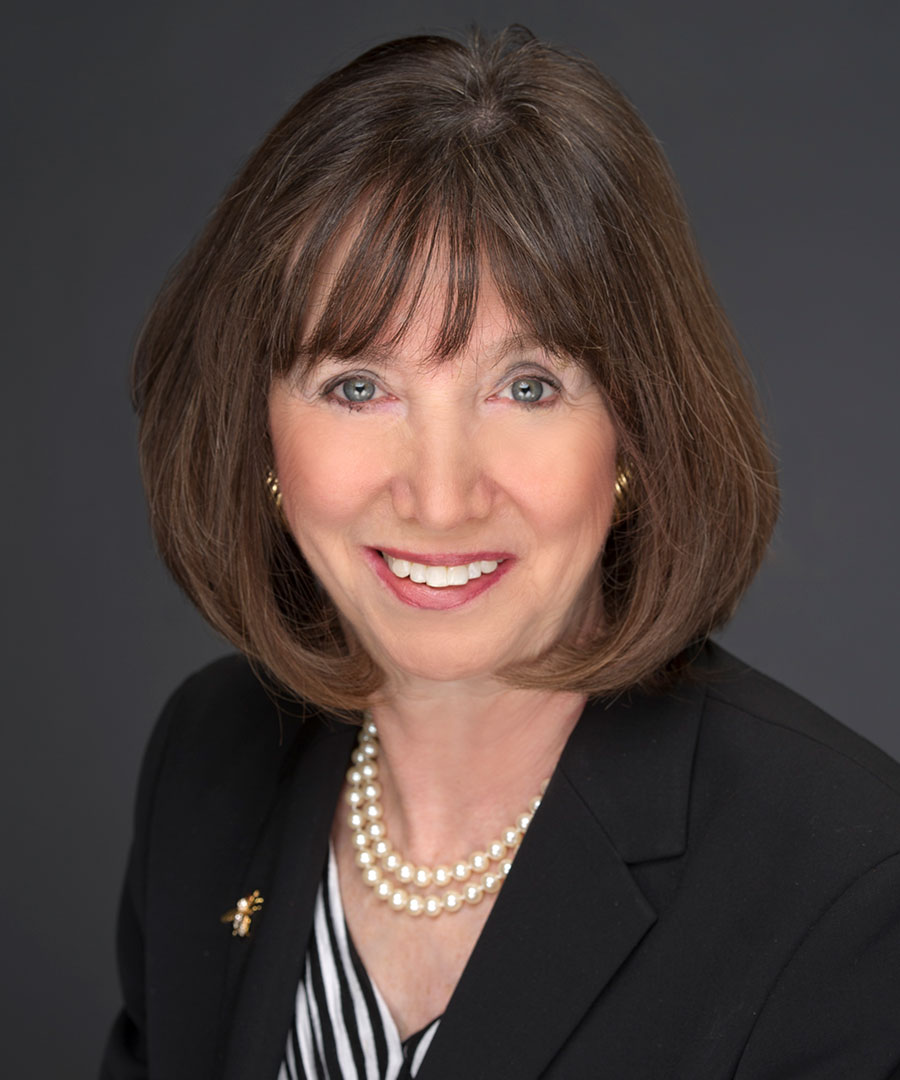 Hon. Jane Cutler Greenspan (Ret.)
Contact Information
Amanda Whyte
1717 Arch Street Suite 3810
Philadelphia, PA 19103
T: 215-246-9494
F: 215-246-0949
General Biography
Practice Areas
Appellate
Bankruptcy
Business Commercial
Civil Rights
Class Action and Mass Tort
Finance
Governmental Public Agency
Higher Education & Title IX
Insurance
Life Sciences
Personal Injury Torts
Professional Liability
Real Property
Special Master Discovery Referee
Surety
Honors, Memberships, and Professional Activities
Background and Education
Hon. Jane Cutler Greenspan (Ret.)
routinely serves as an arbitrator and mediator in Philadelphia, New York and throughout the country in complex commercial, labor, financial and business disputes. She is also thoroughly trained in Title IX to conduct neutral investigations and hearings and has extensive experience as an external adjudicator.
Justice Greenspan joined the JAMS panel following a distinguished judicial and legal career spanning more than three decades. She served as a Justice of the Supreme Court of Pennsylvania, 20 years as a Judge in the Trial Division of the Pennsylvania Court of Common Pleas, and more than 10 years as an Assistant District Attorney where she served as a Unit Chief. Justice Greenspan has served as a Director of the American College of Business Court Judges and is a member of the American Law Institute. In addition, due to her Title IX expertise and experience at several colleges and universities (institutions of higher learning), Justice Greenspan was chosen to serve as an Advisor to the ALI Project on Campus Sexual Assault. She draws upon her extensive experience and her diverse perspectives to resolve high stakes disputes in complex, multi-party cases.
ADR Experience and Qualifications
Comprehensive expertise in employment cases involving sexual harassment and sexual assault, including an extensive ongoing workplace harassment investigation
Selected as settlement master to oversee payment distribution to class-action claimants in Pennsylvania as part of a $775 million dollar national pharmaceutical settlement resulting from multidistrict litigation regarding Xarelto, a blood-thinner drug
Appointed special master by a Federal court to verify and report upon the quality and value of a large class action settlement
College and University Title IX external adjudicator in sexual assault, sexual abuse and sexual harassment cases throughout the United States
Mediated numerous cases as selected mediator in the largest financial bankruptcy in history
Selected to conduct moot courts for motions and appeals by attorneys facing oral argument
Served as Arbitrator in an ICC case involving a multi-million dollar commercial dispute
Settled contentious and difficult partner dissolution of a highly lucrative medical malpractice and mass tort law firm during a marathon 16 hour mediation
Arbitrated and mediated many multi-million dollar commercial and tort cases
Certified as a civil mediator by the National Judicial College
Authored noteworthy Supreme Court decisions pertaining to insurance coverage, legal and medical malpractice, class actions, environmental, trusts and estates, land use, elections, taxation, municipalities and government, employment, workers compensation, surety, and other areas of law
Served as a Major Trial Calendar Judge, Civil Discovery Judge, Section Leader of the Expedited Mixed Calendar, Civil Motions Judge

Handled all civil discovery for the entire Court of Common Pleas over an entire year as civil discovery judge
Handled and settled disputes at the motions stage and in equity cases including inter alia, real estate development, union strike, banking, and finance litigation

Extensive appellate litigation experience while representing the Commonwealth as Chief of Superior Court Appeals in the Office of the District Attorney from 1981 to 1986
Justice Greenspan handled a wide variety of matters as an arbitrator, mediator, trial judge and Supreme Court Justice including complex litigation involving:

Accounting/Finance
Administrative Law
Appellate
Arbitration
Aviation involving both tort and contract
Banking
Bankruptcy
Business/Commercial
Civil Rights
Class Action/Mass Tort
Construction Defect
Education/Schools
Employment/Labor
Energy/Utility
Entertainment/Sports
Environmental
Estate/Probate/Trusts
Family Law
Financial Instruments including Swaps and Derivatives
Franchise
Governmental/Public Agency
Healthcare
Insurance
Personal Injury/Torts
Pharmaceuticals/Mass Torts
Professional Liability: auditor, medical, and legal
Real Property
Telecommunications
Honors, Memberships, and Professional Activities
Completed Virtual ADR training conducted by the JAMS Institute, the training arm of JAMS
Advisor, ALI Project on Sexual and Gender-Based Misconduct on Campus
Director, American College of Business Court Judges, (Emeritus)
Recipient, 2011 Raymond J. Harley Award, Philadelphia District Attorneys Alumni Association
Appointed E-Discovery Special Master and E-Discovery Mediator for the United States District Court for the Western District of Pennsylvania
Appointed Bankruptcy Mediator for the United States Bankruptcy Court for the Districts of Delaware and New York
Recipient, "Woman of Valor" award, Anti Defamation League of Philadelphia, June 2010
Panelist, "Views from the Bench: Insights from Bankruptcy Judges and Leading Bankruptcy Attorneys," Third Annual Education and Networking Conference, Villanova, PA, April 2010
Recipient, Award for Service to the Bench, Bar, and Citizenry, Lawyers' Club of Philadelphia, 2008
Executive Committee, University of Pennsylvania American Inn of Court, 1996-2010 (President, 2004-2006 and Chairman, 2007-2009)
Member, American Law Institute, since 2009
Adjunct Professor and Arlin M. Adams Lecturer-in-Law teaching Appellate Advocacy, University of Pennsylvania Law School, 1989-1994
Speaker, lecturer, panelist, and participant before numerous legal and professional organizations including:

Presenter, "A Comprehensive Training in Advanced Arbitration Skills," 12th Annual Arbitration Training Institute, American Bar Association, Philadelphia, PA, May 2019
Presenter on "Judge's Panel" Pepper Hamilton's Commercial Litigation CLE Event, Westin Hotel, Philadelphia, PA, June 2013
Speaker, "Mediation How to Achieve a Successful Resolution of Your Client's Case from a Former PA Supreme Court Justice", 48th Annual Employment Law Institute program, April 2012
Speaker/Panelist, "Philadelphia Complex Litigation Conference: Examining the Court's New Mass Tort and Asbestos Protocols" on June 5, 2012 "Ethics and Mass Torts: Settlements and Mediation."
Speaker/Panelist, "275 Years of Freedom of the Press: A Reenactment of the Trial of John Peter Zenger", Philadelphia Bar Association Annual Bench Bar Conference, Atlantic City, NJ, October 2010
Speaker/Panelist, "Avoiding Appellate Pitfalls for the Trial Lawyer", Montgomery County Bar Association – Trial Lawyers Section, Norristown, PA, September 2010
Speaker, "Mass Tort Litigation – Ethics", Pennsylvania Bar Institute – CLE program, Philadelphia, PA, September 2010
Panelist, "Civil Litigation 101," Pennsylvania Law Institute, Philadelphia, PA, June 2009
Participant - Searle Center, Northwestern University School of Law Judicial Symposiums:, "The Pharmaceutical Industry: Economics, Regulations, and Legal Issues," May, 2009; "Corporate Finance for Business Court Judges," April 2008

"Greenspan Joins JAMS," The Legal Intelligencer, March 10, 2010
Background and Education
Justice, Supreme Court of Pennsylvania, 2008-2010
Judge, Court of Common Pleas, Trial Division, 1987-2008
Assistant District Attorney, Office of the District Attorney, Philadelphia, PA, 1976-1987
Law Clerk to the late Honorable Robert N.C. Nix, Jr., Supreme Court of Pennsylvania, 1973-1975
J.D., with High Honors, Rutgers University School of Law, Camden, NJ, 1973, Law Journal
A.B., Smith College, Northampton, MA, 1970
Home Office
HOME OFFICE
Philadelphia, Pennsylvania
1717 Arch Street, Suite 3810, Philadelphia, PA 19103
View Location Details
Available to Travel
AVAILABLE TO TRAVEL
Silicon Valley, California
160 W. Santa Clara St., Suite 1600, San Jose, 95113 CA
View Location Details
Disclaimer
This page is for general information purposes. JAMS makes no representations or warranties regarding its accuracy or completeness. Interested persons should conduct their own research regarding information on this website before deciding to use JAMS, including investigation and research of JAMS neutrals. See More
Search our global directory of mediators, arbitrators and ADR professionals.
FIND A NEUTRAL