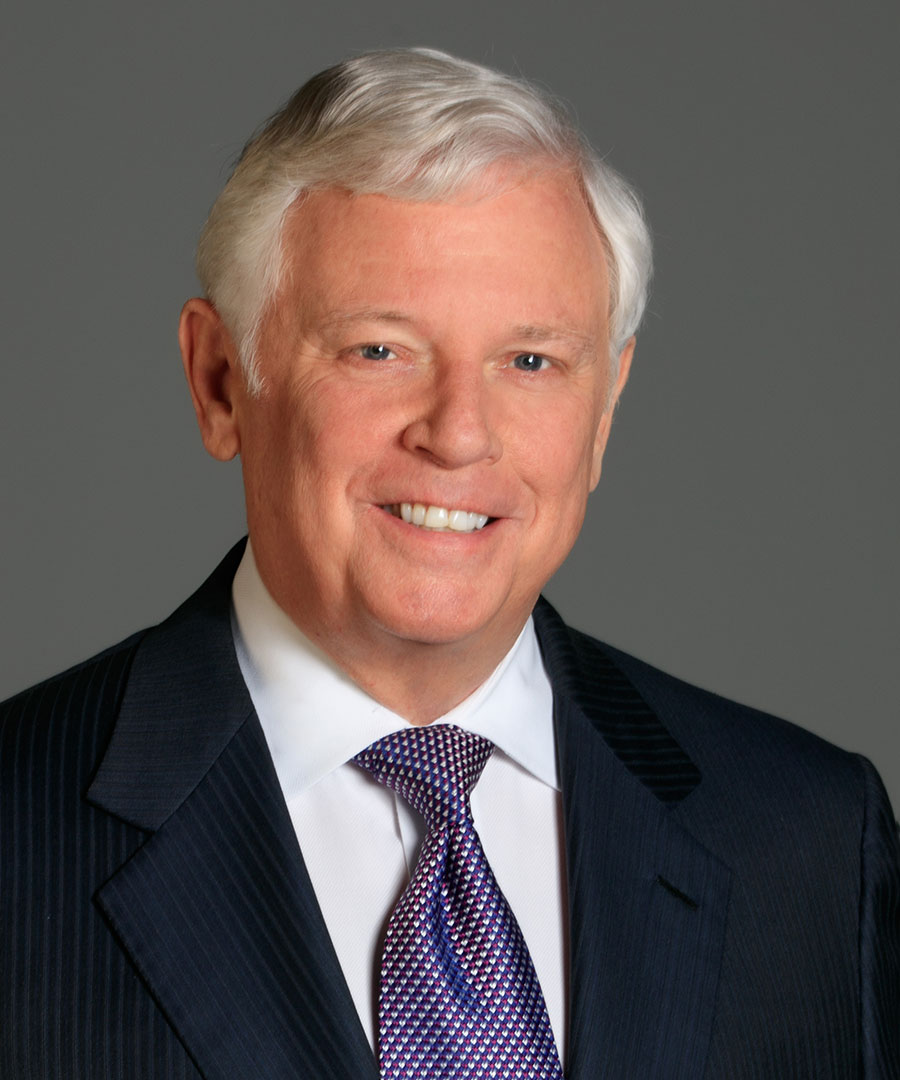 David T. Hamilton, Esq.
JAMS Mediator, Arbitrator and Referee/Special Master
David T. Hamilton, Esq. |
JAMS Mediator, Arbitrator and Referee/Special Master
Contact Case Manager
Hayley Prager
190 Carondelet Plaza Suite 1100
St. Louis, Missouri 63105
T: 314-326-4769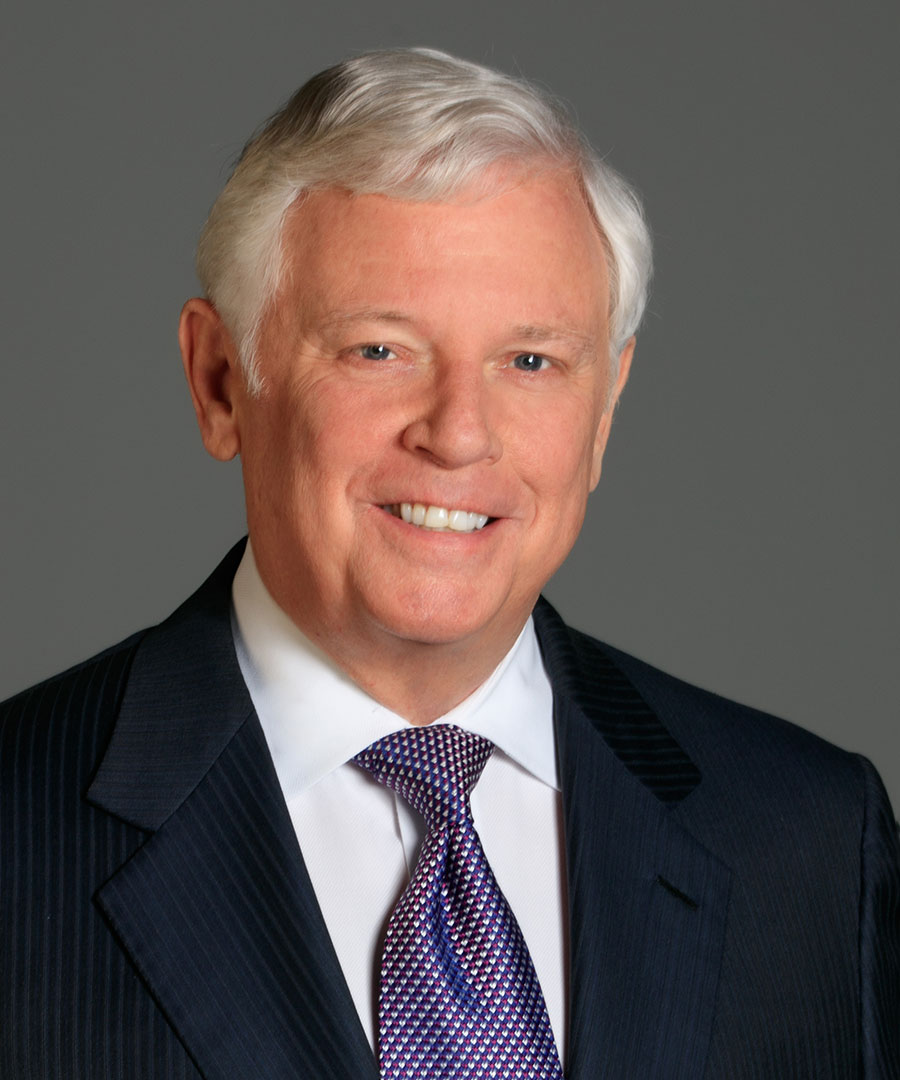 David T. Hamilton, Esq.
JAMS Mediator, Arbitrator and Referee/Special Master
Contact Information
Hayley Prager
190 Carondelet Plaza Suite 1100
St. Louis, Missouri 63105
T: 314-326-4769
General Biography
Practice Areas
Banking
Business/Commercial
Construction Defect
Construction
Employment
Estate Probate Trusts
Governmental/Public Agency
Personal Injury/Torts
Professional Liability
Real Estate & Real Property
Honors, Memberships, and Professional Activities
Background and Education
David T. Hamilton, Esq., joined JAMS in 2022, bringing more than 40 years of comprehensive client counseling and representation experience. Mr. Hamilton has served clients in the commercial, government, nonprofit and personal/private sectors, providing them with strategic business counsel, litigation advice, first chair representation at trial and in dispute resolution, commercial contracting and risk management. His clients trust him as an insightful, highly ethical, collaborative and results-oriented advisor who provides sound advice. He is the ultimate "utility player" who can easily serve as a dedicated neutral observer and agent of reality and objectivity.
Mr. Hamilton has decades of proven ability in commercial and civil litigation, business and strategic advice, government and administrative law practice, as well as eminent domain and property condemnation. His years of being on the various sides of different transactions, litigation matters and non-litigation disputes provide perspective, insight and wisdom that enable him to guide dispute resolution in a practical manner. Mr. Hamilton is experienced in mediation, both as a party representing plaintiffs and defendants and as the mediator. His mediation practice has focused primarily on commercial dispute resolution, lender liability and financial services claims, as well as real estate, probate and employment law disputes.
Mr. Hamilton is recognized in the 2021 edition of The Best Lawyers in America for eminent domain and condemnation law as well as municipal law, and is also recognized by the Martindale-Hubbell Law Directory for having achieved "the highest level of legal ability" and "very high adherence to the professional standards of conduct, ethics, reliability and diligence." These recognitions are evident in his strong and enduring client relationships.
Mr. Hamilton's dispute resolution style is to listen carefully, to seek to understand each party's bona fide motivations and desired outcomes, and to exercise patience to help the parties work through the dispute resolution process and seek an outcome that the parties believe is acceptable and reasonable.
Representative Matters
Arbitration

Served as one of three arbitrators in a major condemnation action involving acquisition of property for a commercial development

Construction

Represented a material supplier in a case involving alleged failure of a sanitary sewer pipeline for which over $12 million in damages was sought
Represented a local HVAC commercial contractor in various claims involving allegations that work resulted in damages to the client's property
Represented a local RV park operator in a claim against construction company and subcontractors related to faulty construction and failure to complete construction pursuant to approved plans

Eminent Domain

Managed property acquisition of a sanitary sewer treatment plant, including pre-condemnation property acquisition negotiations and filing and prosecuting condemnation cases
Successfully drove land acquisition and land redevelopment for roadway improvement projects in multiple cities
Coordinated and administrated 36 landowner compensation cases for temporary and permanent rights-of-way acquired to install and maintain a high-pressure natural gas pipeline
Represented cities in a condemnation suit involving construction of a new roadway that crossed an undeveloped portion of a cemetery
Represented a local parking lot operator whose property was being acquired

Litigation: Commercial and Civil Rights

Represented a national mortgage company in over 300 cases involving allegations that loans were improperly originated, that there were errors in loan servicing and that there were improper foreclosure actions
Represented a commercial office building owner plaintiff in a claim against a title company for failure to properly identify existing leases, which affected the ability to continue to lease portions of the building for outdoor advertising signs
Lead counsel defending a local business owner's civil rights claim that he was wrongfully arrested and detained as a result of a disturbance at his business
Lead counsel defending a wrongful termination claim by two police officers who had been dismissed after attending a party at which they knew underage people were consuming alcohol
Represented a national linen supply company in a claim brought by a chain of nursing homes claiming the company's adult diapers had caused injury to residents
Lead defense counsel in litigation involving a claim against a local casino operator for trademark and unfair competition claims arising from use of a similar restaurant name
Defended a local businessperson in a claim brought by a debt aggregator that had purchased promissory notes originally executed by the client that were acquired following the failure of the bank and acquisition of the assets by the FDIC

Municipal Representations

Defended a Missouri city in a claim brought by a disgruntled bidder claiming irregularities in the bidding process for waste disposal services
For several years, served as legal counsel to a County Boundary Commission in connection with its obligation to oversee boundary adjustments, annexations and municipal incorporations, including public meetings, administrative proceedings and dispute resolution
Represented a city in a claim brought by the prime contractor who sustained injuries on premises in the contractors' performance of construction of the new City Hall building

Personal Injury/Torts

Represented the plaintiff in litigation against a trucking company and driver as a result of injuries sustained in a rear-end collision
Represented a trading card collector in a suit for fraud in connection with misrepresentations made regarding limited issuance of collectable playing cards for a hockey player
Represented the plaintiff in litigation against a building owner as a result of injuries sustained when a door-closing mechanism fell on the plaintiff, causing long-term brain injury and diminished capacity
Represented homeowner plaintiffs in a construction defect case that also involved claims of fraudulent misrepresentation that ultimately caused failure of the residence's foundation
Represented partners in a law firm in a dispute with a former partner regarding the distribution of assets
Represented a nationwide convenience store operator in a series of lease disputes
Served as local counsel for a major national bonding company in a claim brought by a construction contractor alleging that a bond claim had been improperly resolved
Extensive representation defending a local engineering company in claims involving design work performed by the client
Honors, Memberships, and Professional Activities
Memberships and Affiliations
Member, Association of Attorney-Mediators, 2014–present
Member, American Bar Association, 1979–present
Member, The Missouri Bar, 1979–present
Member, St. Charles County Bar Association, 1979–present
Chairman of the Board, St. Peters Chamber of Commerce, 1997
President, St. Charles County Community College Foundation, 1997–1998
Member, Executive Board, Centennial Bank, 1995–1996
President, Sunrise Rotary Club of St. Charles, 1994–1995
Selected Awards and Honors
The Best Lawyers in America for Eminent Domain and Condemnation Law, Best Lawyers, 2008–2021
The Best Lawyers in America for Municipal Law, Best Lawyers, 2010–2021
Lawyer of the Year, Municipal Law – St. Louis, Best Lawyers, 2014
Background and Education
Hamilton Weber LLC, 1999–2022

Managing Partner, 2010-2022
Member, 1999–2010

Managing Partner; Schoeneberg & Hamilton, L.C.; 1993–1999
Gallop, Johnson, Neuman, L.C., 1984–1993

Partner, 1991–1993
Associate and Member, Management Committee, 1984–1991

Associate; Guilfoil, Petzall & Shoemake; 1982–1984
Associate; Hannegan, Knight, Kennedy, Schoeneberg & Weber; 1979–1982
J.D., University of Missouri – Columbia School of Law, 1979
B.A., University of Missouri, 1973
"You take people as far as they will go, not as far as you would like them to go."
– Member of the United States House of Representatives
"I think you all did a phenomenal job, and you now know me well enough to know I don't throw around fake superlative compliments. I've worked at big firms and worked with and against a lot of big-firm attorneys in my various legal lives, and I think the quality of your entire operation totally measures up to what those much larger firms pride themselves on providing."
– Senior Litigation Counsel and Vice President of a Multinational Financial Services Firm
Upcoming Events
Past Events
Disclaimer
This page is for general information purposes. JAMS makes no representations or warranties regarding its accuracy or completeness. Interested persons should conduct their own research regarding information on this website before deciding to use JAMS, including investigation and research of JAMS neutrals. See More
Search our global directory of mediators, arbitrators and ADR professionals.
FIND A NEUTRAL