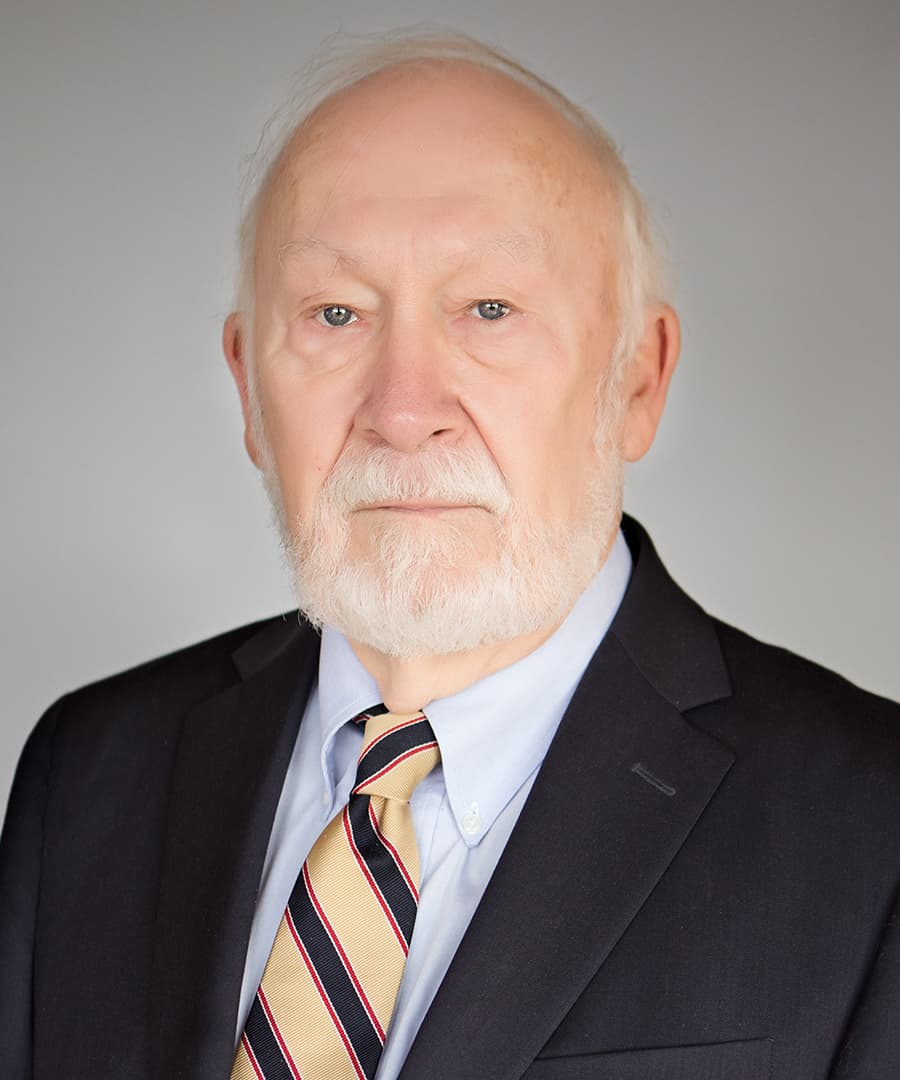 Hon. Zerne P. Haning III (Ret.)
General Biography
Practice Areas
Appellate
Business Commercial
Class Action and Mass Tort
Employment
Insurance
Intellectual Property
Personal Injury Torts
Professional Liability
Real Property
Securities
Honors, Memberships, and Professional Activities
Background and Education
Hon. Zerne P. Haning III (Ret.) has heard cases involving virtually all areas of California law during his 19-year judicial career. As a former appellate Justice as well as a Superior Court Judge, Justice Haning has experience in mediation at the appellate as well as at the trial and pre-filing level. He has settled numerous cases after judgment and while the cases were pending on appeal. Justice Haning has authored a wide variety of appellate opinions that govern the application of California law today.
Representative Matters
Business Commercial

Breach of contract actions involving national corporations
Shareholder derivative actions
Corporate partnership dissolution, fraud, etc.

Complex Litigation

Class actions, product liability, securities fraud, etc.

Construction

Commercial buildings, large-scale development, and single structures

Employment

Discrimination, harassment, and wrongful termination cases

Governmental Public Agency

Public entity liability for tort, breach of contract, land use, and inverse condemnation

Health Care

Health care matters involving provider-insurer, provider-provider, and reimbursement claims

Insurance

Insurance coverage and subrogration disputes involving both public entities and private parties, including bad faith

Intellectual Property

Trade secrets, unfair competition, and computer technology

Neutral Evaluation

Neutral evaluator of appellate case involving nationally followed products liability matter against multinational conglomerate

Personal Injury and Wrongful Death

Premises liability, workplace accidents, vehicular accidents, etc.

Professional Negligence

Complex medical negligence actions in the seven figure damages category
Hospital and health care facility negligence
Malicious prosecution actions
Legal malpractice actions involving damages exceeding seven figures

Real Property

Commercial lease disputes
Complex real estate development actions
Eminent domain actions
Premises effects, breach of lease, landslide, purchase and sale (disclosure issues, etc.), real estate broker liability, land use, and development

Wildfire and Fire Cases

Discovery assignment in highly publicized urban fire incident
Fire cases relating to power providers and natural incidents
Honors, Memberships, and Professional Activities
Completed Virtual ADR training conducted by the JAMS Institute, the training arm of JAMS.


Former Chair, Technology Committee, First Appellate District, oversaw hardware and software installation, networking and software training, 1987-1998
Vice President, State Bar of California, 1980-1981
Board of Governors, State Bar of California, 1978-1981
Co-Chair, State Bar Committee on Law School Accreditation, 1979-1980
President, San Mateo County Bar Association, 1977
Co-author of California Practice Guide: Personal Injury, The Rutter Group, Thompson/West Publishing Co., Updated Annually
Lecturer and Panel Moderator, California Education of the Bar (CEB), Center for Judicial Education and Research (CJER), California Judges Association (CJA), The Rutter Group; National Conference of Chief Judges
Background and Education
Associate Justice, California Court of Appeal, First District, 1982-2000
Judge, Superior Court, San Mateo County, 1981-1982
Managing Partner, Haning, Fox & Guheen, practicing general civil litigation, San Mateo, CA., 1965-1981
Home Office
HOME OFFICE
Available to Travel
AVAILABLE TO TRAVEL
San Francisco, California
Two Embarcadero Center, Suite 1500, San Francisco, CA 94111
View Location Details
Disclaimer
This page is for general information purposes. JAMS makes no representations or warranties regarding its accuracy or completeness. Interested persons should conduct their own research regarding information on this website before deciding to use JAMS, including investigation and research of JAMS neutrals. See More
Search our global directory of mediators, arbitrators and ADR professionals.
FIND A NEUTRAL