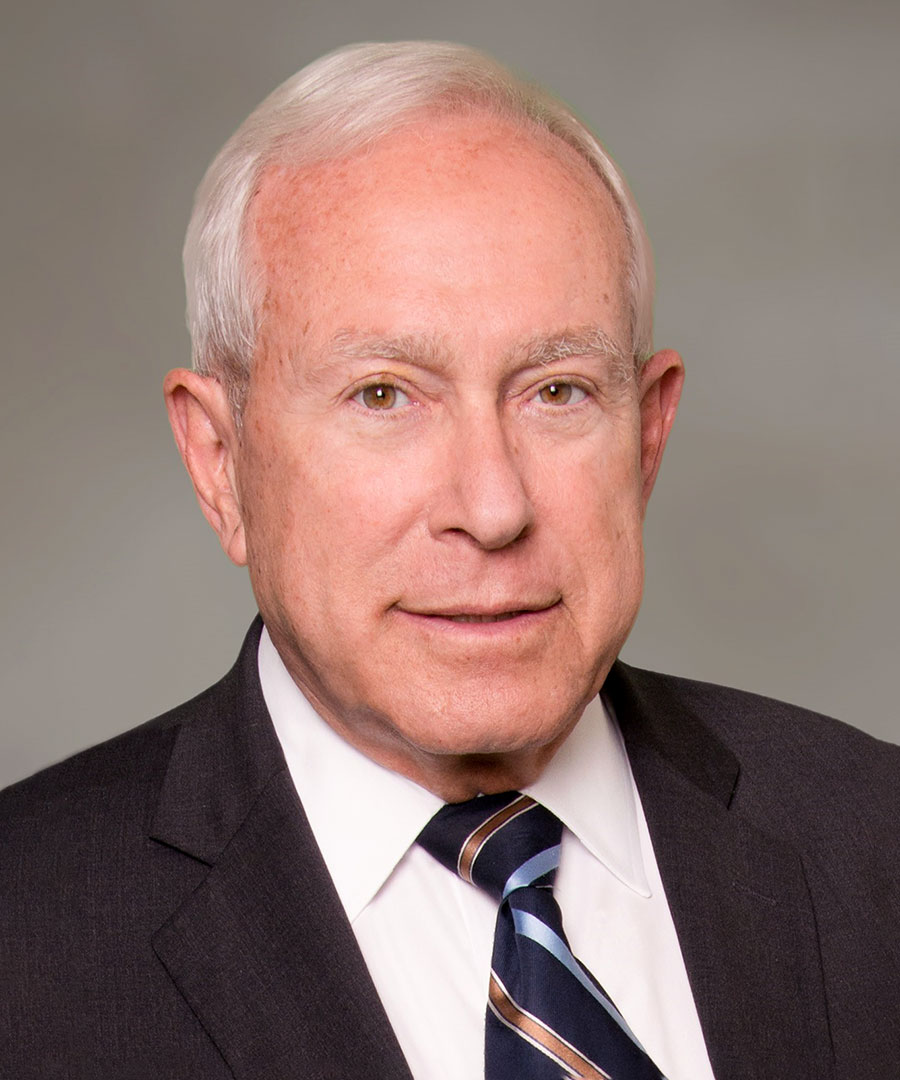 Howard B. Miller, Esq., FCIArb
JAMS Mediator, Arbitrator, Referee/Special Master, Neutral Evaluator, Hearing Officer, Temporary Judge/Judge Pro Tem
Howard B. Miller, Esq., FCIArb |
JAMS Mediator, Arbitrator, Referee/Special Master, Neutral Evaluator, Hearing Officer, Temporary Judge/Judge Pro Tem
Contact Case Manager
Stephanie Alonso
1925 Century Park East Suite 1400
Century City, CA 90067
T: 310-309-6258
F: 310-396-7576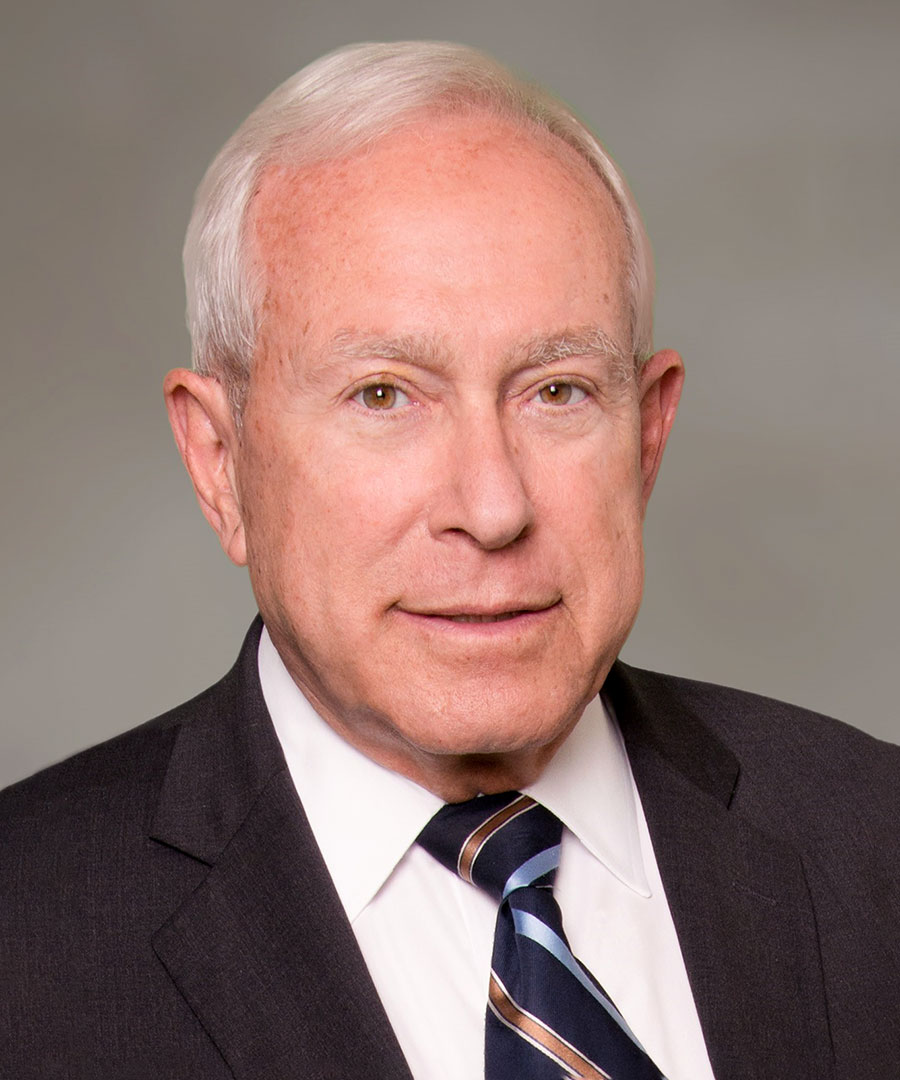 Howard B. Miller, Esq., FCIArb
JAMS Mediator, Arbitrator, Referee/Special Master, Neutral Evaluator, Hearing Officer, Temporary Judge/Judge Pro Tem
Contact Information
Stephanie Alonso
1925 Century Park East Suite 1400
Century City, CA 90067
T: 310-309-6258
F: 310-396-7576
General Biography
Practice Areas
Business & Commercial
Class Action and Mass Tort
Cybersecurity & Privacy
Entertainment and Sports
Environmental Law
Federal Law
Intellectual Property
International & Cross-Border
Life Sciences
Real Estate & Real Property
Honors, Memberships, and Professional Activities
Background and Education
Howard B. Miller, Esq. is a Fellow of the Chartered Institute of Arbitrators (FCIArb). In the course of his extensive litigation career, he has represented plaintiffs and defendants in all areas of civil litigation. Because of his experience representing diverse clients, from individuals to small businesses, and being on the boards of and representing public companies, he has a rare perspective from having been on all sides of conflicts and disputes. For the past 16 years, he has evaluated, managed and handled major cases in all areas of intellectual property, including copyright and entertainment, trademarks and trade secrets and patent litigation. He also has extensive experience in complex commercial litigation; consumer class actions; and real estate litigation, transactions and financing, as well as environmental law.
The wide range of clients, roles and substantive matters provides Mr. Miller with unique, invaluable insight into case evaluation and high-stakes litigation. His intense focus in settlement is to calmly seek resolution by empathizing with the needs, understanding and goals of those involved. His command of substantive law is extensive. He was for many years a professor at the USC Gould School of Law, where he taught classes on civil procedure, contracts, real property, antitrust, securities and international law. He also is well-known for having taught for over 20 years in a leading California bar review course. He lectures and speaks frequently on intellectual property and international legal issues, most recently in Beijing; Shanghai; Seoul; Hyderabad; Bangalore; New Delhi; Ulaanbaatar; Washington, D.C.; Toronto; London; and Berlin.
Mr. Miller is a past President of the State Bar of California. He has been at the center of the California legal profession since he began his career as law clerk to Justice Roger J. Traynor of the Supreme Court of California.
Representative Matters
Class Action and Mass Tort

Argued first Class Action Fairness Act (CAFA) case in 9th Circuit
Numerous consumer class actions, including matters concerning motor fuel purchases, cell phone sales, storage space costs, data breach and fraudulent bank action
Represented defendant in successful denial of class certification in an action brought by real estate investors against a major brokerage house
Argued in California Supreme Court the issue of class certification for medical monitoring

Copyright, Trademark and Entertainment

Prevailed in 9th Circuit en banc argument, holding idea submission cases are not preempted by copyright, the leading case in the area
Representation and evaluation of idea submission cases
Copyright cases involving movies, books, TV shows and music
Disputes over film and television financing and ownership
Major trademark dispute with Fortune 500 company
Literary character trademark dispute
Dispute concerning estate of major entertainer in claims involving music royalties

General Commercial Litigation

Represented NASDAQ-listed, foreign-based company in a joint venture contract dispute
Represented major hotel operating company in financing and Chapter 11 reorganization of national hotel
Served on board of a Fortune 500 company during Chapter 11 reorganization
Represented lawyers in law firm partnership dissolution and dispute
Represented receiver in a major Ponzi scheme case, including anti-SLAPP issues
Represented small business in an antitrust and Cartwright Act case

Patent and Technology

Patent dispute concerning medical technology
Patent dispute concerning payment systems for international phone charges
Patent dispute over GPS locator for emergency medicine
Represented insured in a case establishing insurance coverage for destruction of digital library
Patent dispute involving a beverage container design patent against an international conglomerate
Worked with numerous high-tech start-ups in areas of medical technology and financial technology

Personal Injury

Represented parties on trial and appeal in traumatic injury cases
Represented parties on trial and appeal in toxic tort matters
Argued leading California Supreme Court Case on ordering medical monitoring for injured class
Represented student in special education harassment case against a school district
Represented university student in sexual harassment claim
Represented passenger in car ride program involving assault by driver

Real Estate & Real Property

Real Estate, Real Estate Financing and Environmental Litigation

Represented joint venture of a Fortune 100 company in billion-dollar real estate workouts
Represented clients disputing South Coast Air Quality Management District environmental regulations
Represented national railroad in fee ownership disputes over land development
Represented shopping center owner in a landlord/tenant dispute
Represented finder's fee complaint against a shopping center developer
Represented financial institution in foreclosure actions against borrowers
Honors, Memberships, and Professional Activities
Completed Virtual ADR training conducted by the JAMS Institute, the training arm of JAMS.

Honors
Learned Hand Award, American Jewish Committee, Los Angeles Chapter, 2011
Commencement Speaker, University of Southern California Gould School of Law, 2010
Maynard Toll Award for Distinguished Public Service, Legal Aid Foundation of Los Angeles, 2009
Southern California Super Lawyer, Los Angeles Magazine, 2005–2021
500 Leading Litigators in America, Lawdragon Magazine, 2006
Top 100 Lawyers in Los Angeles, Los Angeles Business Journal
Alumni Award for Public Service, University of Chicago, 1973
Award for Leadership in Civil Rights, Coalition of Los Angeles Civil Rights Organizations Celebrating the 25th Anniversary of the Civil Rights Act, 1989
Senior Advisor on Law Reform to the Mongolian Bar Association, 2014
Beacon of Justice Award, Los Angeles County Law Library, 2015
Memberships and Professional Activities
Fellow, The Chartered Institute of Arbitrators (FCIArb)
Chair, Community Relations Committee, Jewish Federation Council of Greater Los Angeles, 1986–1989
President, Los Angeles Chapter, American Jewish Committee, 1983–1986
President, State Bar of California, 2009–2010
Board of Governors, State Bar of California, 2006–2009
Chief Operating Officer, Los Angeles Unified School District, 1999–2000
Executive Editor, Los Angeles Daily Journal, 1981
President of the Board of Education, Los Angeles Unified School District, 1977–1979
Principal Advocate, "The Advocates," Public Broadcasting System, 1969–1974
Member of several bar associations, including Los Angeles County Bar Association, American Bar Association, Consumer Attorneys Association of Los Angeles, Association of Business Trial Lawyers, American Intellectual Property Law Association, Federal Circuit Bar Association and Beverly Hills Bar Association
Background and Education
Head of intellectual property, complex commercial litigation and international litigation and dispute resolution practices, Girardi | Keese, Los Angeles, 2002–2018
Professor of Law, University of Southern California Law School, 1969–1977
Associate Professor, University of Southern California Law School, 1965–1969
Law Clark to Justice Roger J. Traynor, Supreme Court of California, 1960–1961
J.D., University of Chicago Law School, Order of the Coif, 1960

Editor-in-Chief, University of Chicago Law Review

B.A., Pepperdine University, 1957
HOME OFFICE

Century City, California
1925 Century Park East, 14th Floor, The Watt Plaza, Los Angeles, CA 90067
View Location Details
Upcoming Events
Past Events
Disclaimer
This page is for general information purposes. JAMS makes no representations or warranties regarding its accuracy or completeness. Interested persons should conduct their own research regarding information on this website before deciding to use JAMS, including investigation and research of JAMS neutrals. See More
Search our global directory of mediators, arbitrators and ADR professionals.
FIND A NEUTRAL