Presented in partnership with the American Bar Association's Mediation Week
The Importance of Culture in Conflict Resolution:
Scenarios in Commercial Mediation, Community Engagement and
Organizational Dispute Resolution Programs
JAMS is pleased to partner with faculty and alumni from Columbia University's Negotiation and Conflict Resolution Master's program for a valuable discussion on the importance of culture in conflict resolution.
Culture has a multitude of meanings when considering the broad spectrum of conflict resolution. With millions of dollars often at stake in cross-border commercial mediations, understanding the local culture can potentially make or break the prospects for a settlement. Still, culture cannot be narrowly defined as nationality. Domestic and international communities exhibit their own culture that must be acknowledged when resolving disputes. Further still, every organization operates with a unique set of cultural practices for which understanding and sensitivity must be demonstrated when resolving disputes within.
As methods of transportation and communication continue to improve putting us in more frequent contact with those of differing cultural orientations, and as our interdependence with one another living together on this planet becomes more profound, it is critical we understand and manage our relationships with increased cultural sensitivity. Please join us for a vibrant discussion on this important topic.

Topics to be discussed include:
Assessing the role of culture within a conflict: Does culture play a role, or is it all about the dispute?

How can a mediator be aware of and manage his/her own biases and stereotypes when mediating/addressing disputes? Is stereotyping helpful or hindering when resolving a conflict?

The importance of understanding non-verbal communication.

How can the true needs of the parties be brought to light when resolving a dispute in an unfamiliar culture? Is it money? An apology?
Panelists Include:
Robert B. Davidson, Esq. JAMS (moderator)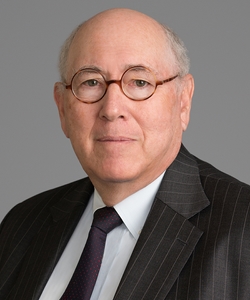 Business/Commercial
Construction
Employment
Engineering and Construction
Financial Markets
Insurance
Intellectual Property
International & Cross-Border
Life Sciences
Securities
Surety