Contact Case Manager
Karla Adams
555 W. 5th St. 32nd Floor
Los Angeles, CA 90013
T: 213-253-9786
F: 213-620-0100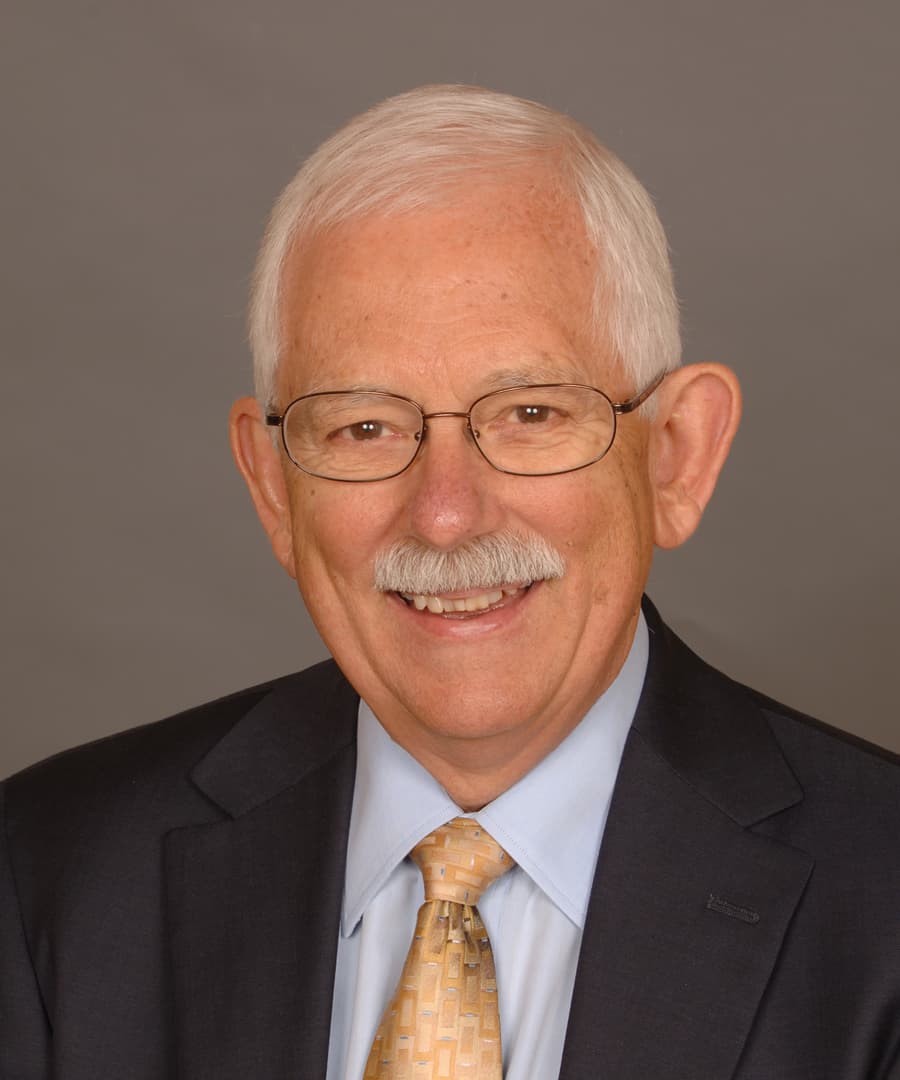 Hon. John W. Kennedy, Jr. (Ret.)
Contact Information
Karla Adams
555 W. 5th St. 32nd Floor
Los Angeles, CA 90013
T: 213-253-9786
F: 213-620-0100
General Biography
Practice Areas
Accounting/Finance
Business/Commercial
Class Action/Mass Tort
Construction Defect
Employment
Environmental
Family Law
Health Care
Insurance
Personal Injury/Torts
Professional Liability
Real Property
Honors, Memberships, and Professional Activities
Background and Education
Hon. John W. Kennedy, Jr. (Ret.) brings to his dispute resolution practice 47 years of experience as a judicial officer and trial attorney. Judge Kennedy joined JAMS after a distinguished 20-year judicial career in several San Bernardino County courts. He served 2 1/2 years as San Bernardino County's first full-time Presiding Judge, presiding over both the Superior and Municipal Courts.
Judge Kennedy also has decades of accounting experience, having worked for his father's accounting business growing up and later working as an accountant during and after college. That has given him specialized insight into issues that regularly arise during the ADR process.
These issues include computing past and future lost profits, determining the value of income-producing real estate, calculating damages, computing trust distributions between income and principal beneficiaries, analyzing forensic CPA or evaluation testimony, computing allocation of profits between general versus limited partners and other accounting matters involved in business, commercial, insurance, family law and real estate disputes.
ADR Experience and Qualifications
Extensive experience in handling cases in a wide variety of fields including product liability, medical malpractice, inverse condemnation, wrongful termination, insurance coverage and bad faith, toxic torts, mass torts, premises liability and business disputes; significant experience in business management and accounting
Spent the last 6 years on the Superior Court handling settlement, law and motion, and trials of complex civil cases; in that assignment, he was responsible for managing and trying the court's longest and most complicated multiple-party civil matters
Considerable experience in family law, having spent 3 1/2 years as the Supervising Judge of the San Bernardino Family Law Departments and settling more than 1,000 disputes
Representative Matters
Since joining JAMS in 2000, Judge Kennedy has handled more than 1,500 cases, including:

Large class action case involving investor claims against individual trustees in Medical Capital securities litigation
High value case involving merger and acquisition group's breach of contract dispute with national bank
Nine-figure arbitration award in Hotels Nevada hotel/casino breach of contract dispute
Eight-figure arbitration regarding failure of race track's artificial surface
Multiple cases involving high value condemnation and inverse condemnation cases
Honors, Memberships, and Professional Activities
Completed Virtual ADR training conducted by the JAMS Institute, the training arm of JAMS. 


Chair, California Presiding Judges, 1999
Dean, California Judges' College, 1992-1994
Bernard Jefferson Award, California Judges' Association, 1993
Associate Dean, California Judges' College, 1990-1991
Publications include: Personality Type and Judicial Decision Making, ABA Judges' Journal, Volume 37, No.3; California Evidence, Attorneys' Briefcase (co-author)
"Accounting for Success," Daily Journal, ADR Profile, August 13, 2010
Taught numerous educational programs relating to decision-making skills to about 2,000 judges nationwide and to 400-500 attorneys at various organizations including The Rutter Group, Association of Business Trial Lawyers, Federal Judicial Center, National Judicial College, American Bar Association, California Center for Judicial Education and Research, California Judges Association, California State Bar Association, Pepperdine Law School and Stanford University
Background and Education
Justice Pro Tem, California Court of Appeal, 1984
Presiding Judge, San Bernardino County Courts, 1997-1999
Judge, San Bernardino County Superior Court, 1984-2000
Judge, California Municipal Court, 1980-1984
Private Practice, 1963-1964 and 1968-1977
Deputy District Attorney, San Bernardino County, 1964-1968 and 1978-1980
J.D., Stanford School of Law, 1963 (Law Review); B.A., Stanford University, 1961
"Judge Kennedy is tireless, patient, amiable, never loses his ability to remain warm and caring. He understands issues really well. He is good at reading people. Judge Kennedy goes to a lot of trouble bending over backwards to get a fair result. He is up-front and extremely intelligent. He's a quick study."

- Attorney specializing in Complex Civil Litigation
"All of my experiences with Judge Kennedy have been positive. He is friendly and has the ability to suck you in. He has tremendous experience with the San Bernardino Court and community. Judge Kennedy has a frank way of telling the parties what they can expect."

- Attorney specializing in Complex Personal Injury

"Judge Kennedy is a nice person; he treats lawyers with courtesy, patience, diplomacy and tact. He's smart, knows what the issues are and quickly recognizes the strengths and weaknesses of a case. He doesn't use a saw to cut the baby in half. Judge Kennedy has the courage to make a ruling without worrying about his next meal ticket. He's not worried about being politically correct. He is the first judge that walks on water without getting his feet wet."

- Attorney specializing in Complex Personal Injury (Product Liability)

"Judge Kennedy is very bright and a quick study. He is well versed in employment law. He is a caring person and is not afraid to let it show. He is very effective in sensitive and emotional matters. He allows sufficient time for everyone. He is a proactive neutral and he gets the job done."

- Attorney specializing in Employment Disputes
Home Office
HOME OFFICE
Los Angeles, California
555 West 5th St., 32nd Floor, Los Angeles, CA 90013
View Location Details
Century City, California
1925 Century Park East, 14th Floor, The Watt Plaza, Los Angeles, CA 90067
View Location Details
Disclaimer
This page is for general information purposes. JAMS makes no representations or warranties regarding its accuracy or completeness. Interested persons should conduct their own research regarding information on this website before deciding to use JAMS, including investigation and research of JAMS neutrals. See More
Search our global directory of mediators, arbitrators and ADR professionals.
FIND A NEUTRAL