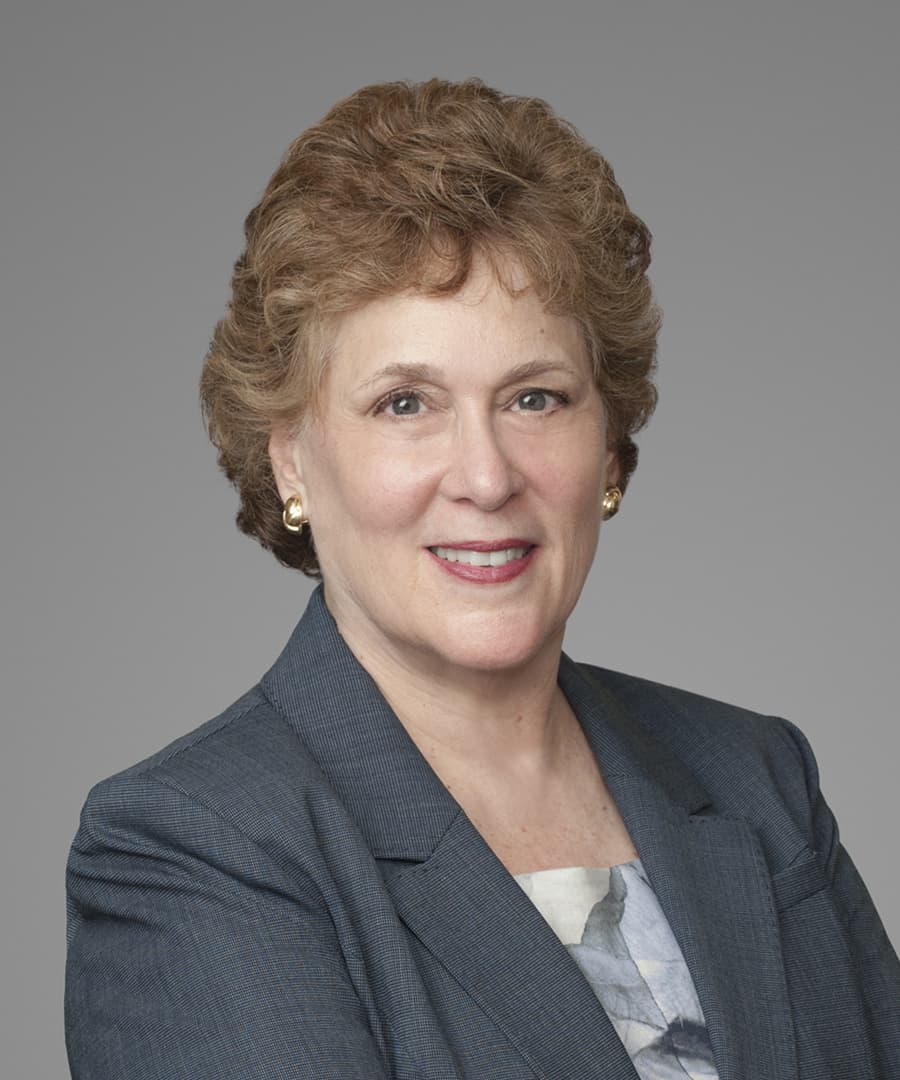 Hon. Sherrie L. Krauser (Ret.)
JAMS Arbitrator, Mediator, Neutral Evaluator and Referee/Special Master
Hon. Sherrie L. Krauser (Ret.) |
JAMS Arbitrator, Mediator, Neutral Evaluator and Referee/Special Master
Contact Case Manager
Salvador Sauceda Guzman
1155 F Street, NW Suite 1150
Washington, DC 20004
T: 202-533-2024
F: 202-942-9186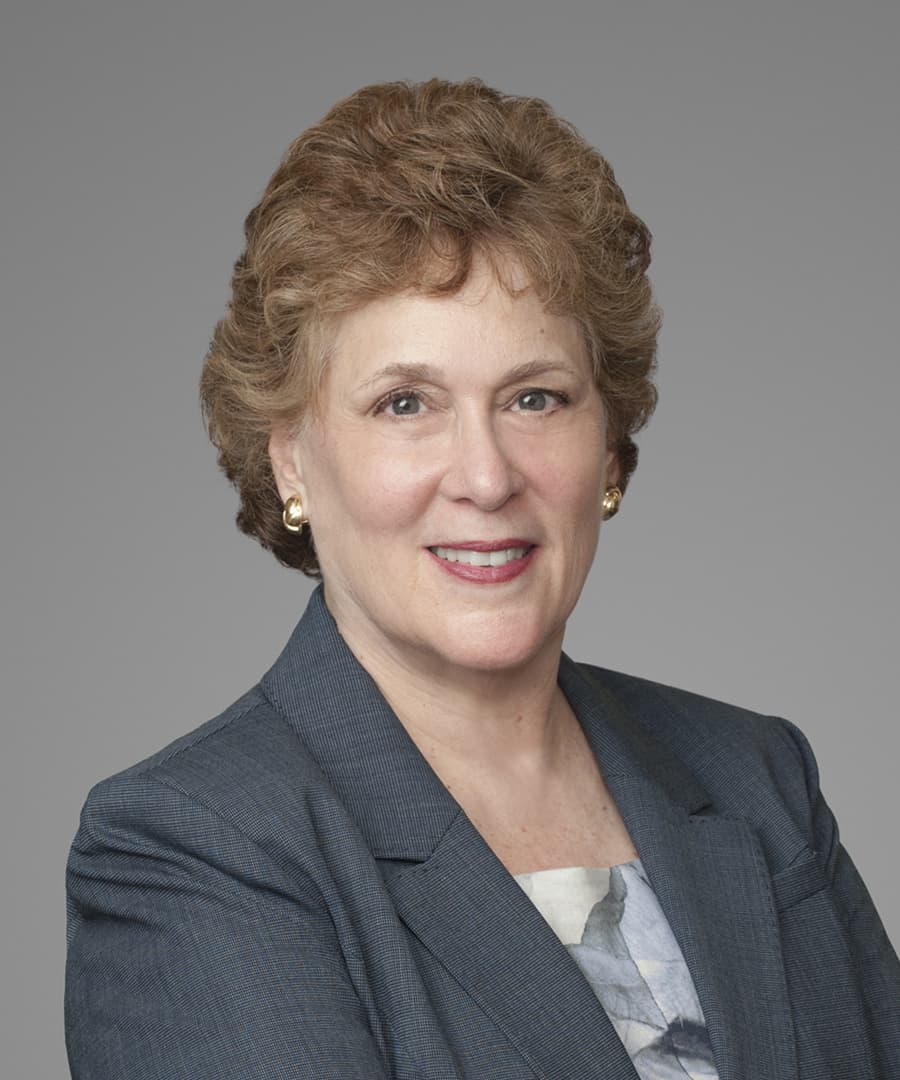 Hon. Sherrie L. Krauser (Ret.)
JAMS Arbitrator, Mediator, Neutral Evaluator and Referee/Special Master
Contact Information
Salvador Sauceda Guzman
1155 F Street, NW Suite 1150
Washington, DC 20004
T: 202-533-2024
F: 202-942-9186
General Biography
Practice Areas
Arbitration
Business/Commercial
Employment
Family Law
Government/Public Agency
Medical Malpractice
Personal Injury/Torts
Professional Liability
Honors, Memberships, and Professional Activities
Background and Education
Hon. Sherrie L. Krauser (Ret.) joins JAMS after more than 20 years as a distinguished Maryland trial judge. Judge Krauser's broad experience, including her special expertise in resolving complex civil and employment litigation informs her efforts to help parties resolve diverse issues in the context of fair and efficient ADR proceedings.
Judge Krauser has taught extensively in law schools and continuing legal and judicial education programs on trial advocacy, legal and judicial writing, and substantive law. Her instruction in trial and writing skills reinforces her commitment to resolving conflicts through straightforward, respectful communication.
Representative Matters
Business/Commercial

Design and installation of home insulation and "green" products
Insurance coverage disputes involving personal and business liability contracts
Building contract dispute regarding design and construction of a multi-million dollar, multi-use building, with disputes among architects, construction contractors, and property owner
Products liability involving automobile parts design
Division of business partnership precipitated by pending divorce of one partner
Charitable associations, including rift between church membership and professional leadership; competing groups within a charitable organization; and ouster of religious leader by congregation
Division of business partnerships with disputed ownership of real property; intellectual property; non-compete clause

Employment

Employment termination with non-compete issues
Claims of discrimination based on sex, race, or religious preference
Claims of sexual harassment and hazardous workplace
Allegations of disability discrimination and ADA claims
Claim of illegal termination based on worker's compensation claim
Claim of unconstitutional interference with employee's 1st amendment rights
Claim of defamation in termination action

Family Law

Custody disputes, including:

Mental health/safety considerations alleging domestic violence, sexual abuse of young child, parental unfitness, and parental alienation
Legal custody conflicts regarding religious observance, medical care for child, school choice, and international travel

Marital Property division, involving:

Government and private pension benefits, and survivor benefits
Real property, including multiple homes and investment property
Business ownership and future income potential
High-value assets in multiple jurisdictions and countries

Alimony claims, in marriages of varying lengths, including:

Relationship to age of children
Medical disability of one spouse
Language or other impediment to employment of one spouse
Voluntary impoverishment claims

Estates and Guardianship issues, including:

Allegations of undue influence of a child, grandchild, or attorney
Mental competence considerations

Government/Public Agency

Employer-union contract dispute in local government
Claims of due process violations by government agents (police officers)
Claims of defamation in government publication

Personal Injury/Torts

Multiple tortfeasor incident with competing liability claims and death or permanent severe injury to multiple parties
Competing claims for limited insurance proceeds among multiple victims
Competing survivorship claims among half-siblings with opposing guardians

Professional Liability

Misdiagnosis of medical emergency, resulting in patient death
Failed vasectomy, resulting in unplanned pregnancy and childbirth
Notice of medical risks in surgery resulting in grievous injury
Honors, Memberships, and Professional Activities
Honors

Washingtonian "Top Lawyer", 2015
Circle of Excellence Award, Top 100 Women in Maryland, The Daily Record, 2013
Top 100 Women in Maryland, 2008, 2010, and 2013
President's Award for Distinguished Service to the Bar and Community, Prince George's County Bar Association, 1986, 2000, and 2011
Award for Women of Achievement in Maryland History, 1998
Distinguished Service Award for Promotion of Equal Access to the Courts, Maryland Hispanic Bar Association, 1996

Memberships and Professional Activities

Completed Virtual ADR training conducted by the JAMS Institute, the training arm of JAMS
Life Fellow, Maryland Bar Foundation
Style Subcommittee Chair, Maryland State Bar Association, Special Committee on Voir Dire, 2013-present
National Association of Women Judges, 1989-present

Chair, Maryland Chapter 2015

Member, Maryland State Bar Association, 1973-present
Member, J. Franklin Bourne Bar Association, 1990-present
Member, Women's Bar Association of Maryland, 1979-present
Member, Prince George's County Bar Association, 1977-present
Technology Oversight Board, Maryland Judiciary, 1999-2007
Judicial Fellow, American Trial Lawyers Association, 2003
Central Maryland Regional Advisory Board, Maryland Alternative Dispute Resolution Commission, 1999
Two-term Chair, Maryland Judicial Conference, Civil Law and Procedure Committee, 1992-1994
Two-term Chair, Maryland State Bar Association, Committee on Program, 1986-1988
Member, Board of Directors, Jewish Social Service Agency of Greater Washington, 1992-1996
Adjunct Faculty, Columbus School of Law, The Catholic University of America, 2004-2009
Background and Education
Recalled Judge (a retired judge recalled for service as needed), Seventh Judicial Circuit of Maryland, 2013-2015
Judge, Circuit Court for Prince George's County, Maryland, 1995-2013

Chair, Website Revision Committee, 2011-2013
Jury Judge, 2004-2007
Coordinating Judge, Family Division, 2001-2004

Associate Judge, District Court of Maryland, District 5, Prince George's County, 1989-1995

Liaison Judge for Criminal Matters, 1990-1995
Administrative Judges Committee, 1992-1994

Maryland Judicial Conference

Civil Law and Procedure Committee, 1990-1998, 2007-2010 (Chair, 1992-1994)

Family Law Committee, 2003-2007
Mental Health, Alcoholism, and Addiction Committee, 1999-2002

Associate County Attorney, Litigation Division, Office of Law, Prince George's County, 1979-1989
Private solo practice, 1977-1979
Assistant Attorney General, Pennsylvania Crime Commission, 1975-1977
Honors Trial Attorney, Criminal Division, United States Department of Justice, 1973-1974
J.D., Duke Law School, 1973 (Editorial Board, Duke Law Journal)
B.A., (Arts-Law), with Honors, University of Maryland, 1972
Upcoming Events
Past Events
Disclaimer
This page is for general information purposes. JAMS makes no representations or warranties regarding its accuracy or completeness. Interested persons should conduct their own research regarding information on this website before deciding to use JAMS, including investigation and research of JAMS neutrals. See More
Search our global directory of mediators, arbitrators and ADR professionals.
FIND A NEUTRAL