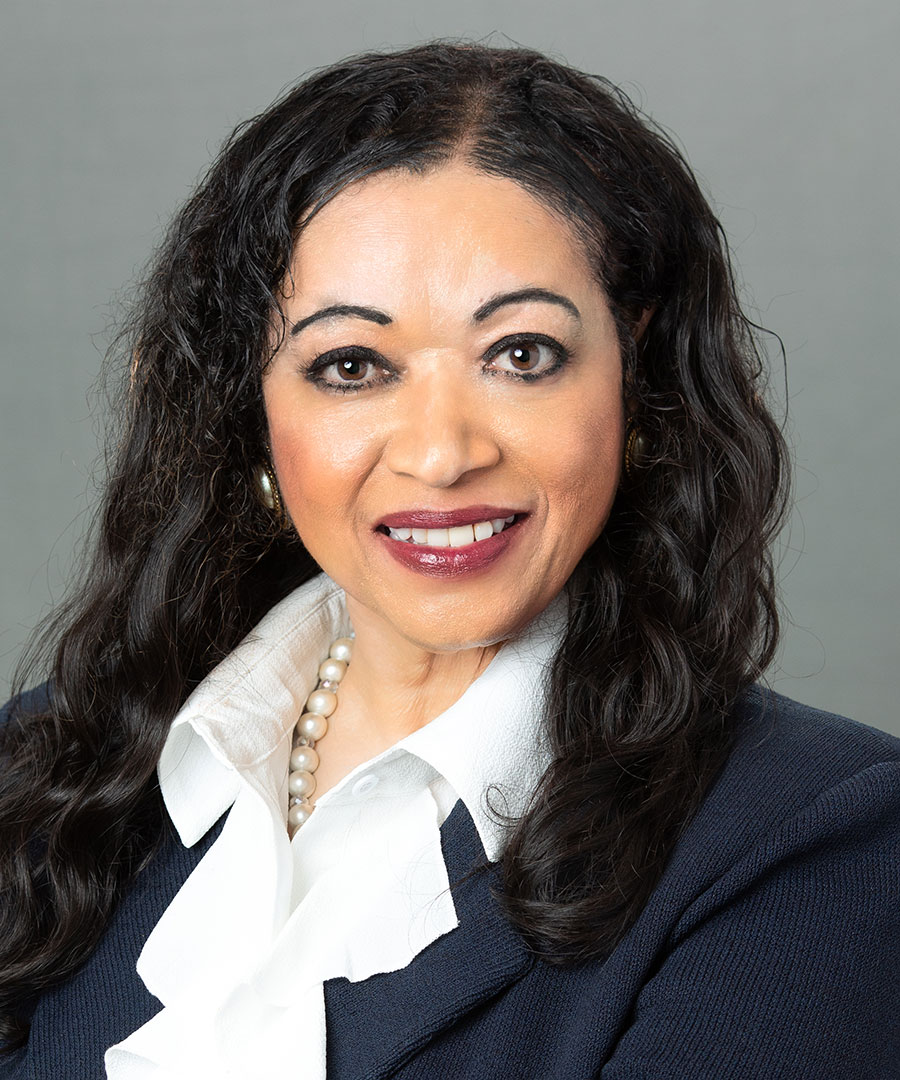 Denise Langford Morris
JAMS Mediator, Arbitrator and Referee/Special Master
Retired Judge, Oakland County Circuit Court
Denise Langford Morris |
JAMS Mediator, Arbitrator and Referee/Special Master
Contact Case Manager
Julia Pyle
201 Washington Street Suite 3300
Boston, MA 02108
T: 617-228-9168
F: 617-228-0222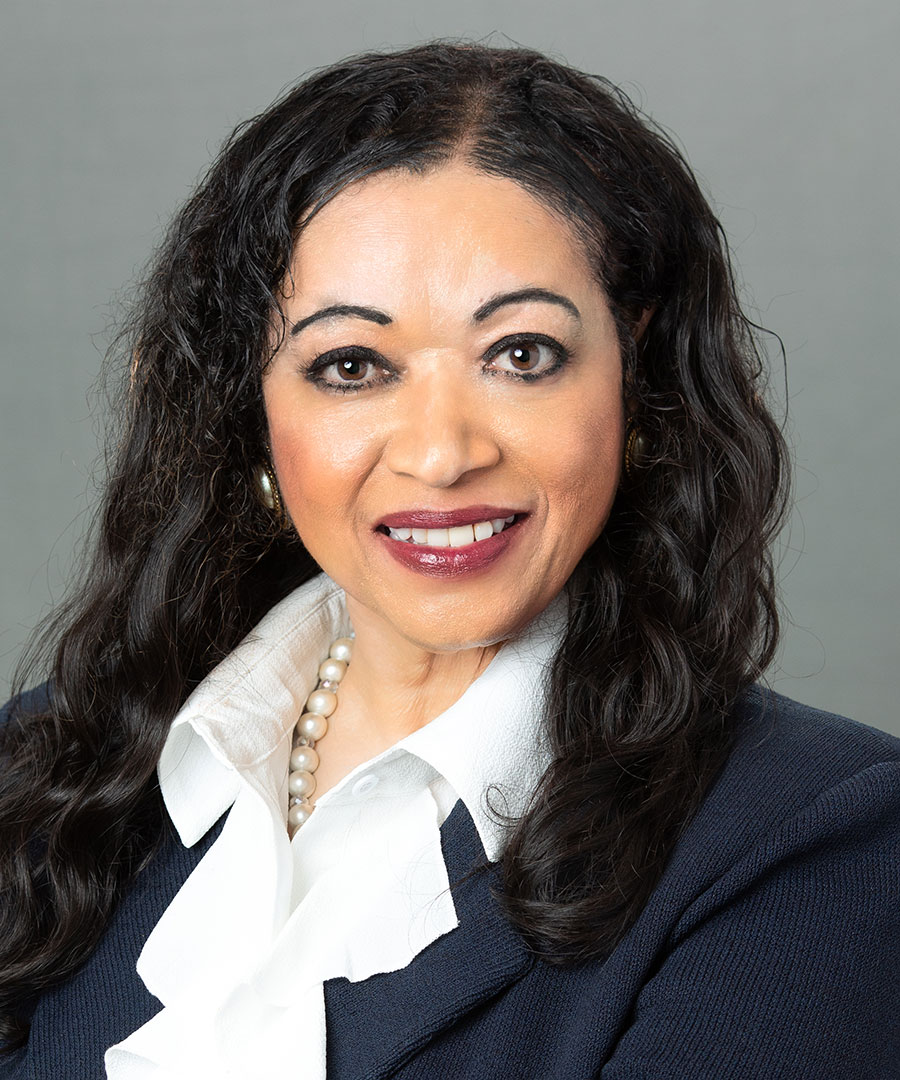 Denise Langford Morris
JAMS Mediator, Arbitrator and Referee/Special Master
Contact Information
Julia Pyle
201 Washington Street Suite 3300
Boston, MA 02108
T: 617-228-9168
F: 617-228-0222
General Biography
Practice Areas
Arbitration
Business & Commercial
Class Action & Mass Tort
Employment Law
Entertainment & Sports
Family Law
Governmental/Public Agency
Higher Education & Title IX
Product Liability
Professional Liability
Real Estate & Real Property
Honors, Memberships, and Professional Activities
Background and Education
Denise Langford Morris, Retired Judge, Oakland County Circuit Court, joined JAMS in Detroit in 2022 after serving on the Oakland County (Michigan) bench for 30 years. Judge Langford Morris was the first African American and the first female dean of the Oakland County bench since its inception in 1848. During her tenure on the bench, she presided over thousands of civil, business, family and criminal cases, including jury and bench trials. She managed every aspect of the cases assigned to her from filing to post judgment in a AAA-bond-rated county of over 1.2 million people. Judge Langford Morris retired as the first African American chief judge pro tempore to serve on the court.
Judge Langford Morris is a former assistant U.S. attorney for the Eastern District of Michigan, Civil Division, where she managed cases involving condemnation, premises liability, auto negligence, employment defense, wrongful discharge, fraud and Bivens actions. In addition, she has extensive trial practice as a private practitioner in the areas of insurance defense, municipal defense, products liability, construction accident defense, and premises liability. She also has extensive felony criminal trial experience as an assistant Oakland County prosecutor in all types of cases.
Judge Langford Morris is known at home and abroad for her dedication to the rule of law and for her ability to work with parties from all walks of life. She is adept at carving out mutually agreeable solutions to intractable problems and believes that mediated settlements offer parties the best chance at solving disputes. She is known for her patience, perseverance and integrity in seeking resolution while parties are still in control.
Representative Matters
Matters handled as a judge
Contract dispute involving multiple insurance carriers and allegations of breach of contract, no duty to advise and a lack of special relationship exceptions following a major fire at a commercial building
Contract dispute regarding patent and technology for a novel way of making plastic polymers called powder impression molding (PIM); licensing agreements granted exclusive rights to market PIM for product development to eastern hemisphere countries in exchange for royalties on products developed; assisted in resolution of the dispute following a finding that the license agreement had no requirement for transfer of know-how
Construction contract dispute alleging structural defects in building of research facility experiencing concrete shrinkage, cracking and other concerns; architectural design experts, structural engineer and professional engineer engaged in protracted litigation where some issues were resolved by partial arbitration
Multiple commission actions involving violation of the Sales Representative Commission Act, where a sales representative for a parts supplier maintained contracts with the Big Three automobile manufacturers in an attempt to acquire bid opportunities
Business disputes between companies due to failure to pay loans in full and allegations of breach of contract and unjust enrichment involving a series of transactions alleging an "implied in fact" contract and mutual assent
Business dispute involving the Construction Lien Act due to alleged failure to file in a timely manner
Declaratory judgement action brought against Bloomfield Township Library demanding borrowing rights for non-residents in accordance with a state constitutional provision requiring that all libraries be "available" to Michiganders (479 Mich. 554, 2007); affirmed on appeal
Products liability jury trial regarding malfunctioning toaster oven causing extensive fire damage to residence and contents
A religious group formed to promote the Sikh religion and foster relationships among its followers devolved into a dispute about property and group elections; the case was resolved by a finding that the ecclesiastical abstention doctrine precluded civil court intervention
A discrimination suit filed against Lotus Bancorp Inc., holding company for Novi-based Lotus Bank, and three of its senior officers for discrimination against Indian customers
Complex challenge to petitions initiating and scheduling a September 11, 2001, election to decide whether intervening defendant City of Pontiac could annex property located in Bloomfield Township
Breach of employment contract of a senior marketing executive at a major consumer goods retail chain
Jury trial alleging inadequate "just compensation" for land and interruption of long-range plan to acquire a big box store; road commission plans for expansion and roundabouts resulted in insufficient property for developer to move forward
Township tax assessor, an 18-year employee, alleged violations of state law by the township clerk in processing personal property statements, resulting in the assessor reporting the violation to the State Tax Commission; the tax assessor alleged retaliatory actions by the clerk and violation of the Whistle-Blowers Protection Act (WPA) when she was discharged at a township board meeting; a jury trial resulted in a verdict for the tax assessor and with costs and attorney's fees recoverable pursuant to the WPA
A law enforcement employee alleged harassment constituting a hostile work environment, unwelcome conduct and communication, which interfered with his work environment; the record reflects that the comments were made during training in which superiors were attempting to prepare officers for real-life encounters with role-playing and confrontational scenarios that could include offensive language; employee also contended that he was fired in retaliation for opposing discrimination under the Michigan Civil Rights Act
Civil suits alleging assault and battery, negligence, and wanton and willful misconduct involved against professional basketball players by fans in attendance following a brawl at The Palace arena
Appellate Opinions
Goldstein v. Progressive Casualty Insurance Co., 218 Mich. App. 105 (1996)
Dohanyos v. Detrex Corp., 217 Mich. App. 171 (1996) (Holding that arbitrators involved in statutory arbitration derive their powers from the contract providing for arbitration and are bound to act within its terms)
Honors, Memberships, and Professional Activities
Memberships and Affiliations
Member, Women Lawyers Association of Michigan (WLAM), 1995–present
Member, National Bar Association (NBA), 1989–present

Chair, NBA Judicial Council, 2013–2014

Member, Dean's Advisory Board, University of Detroit Mercy School of Law, 2005–present
Dean of the Board, Secretary and Chair of Oral History and Portraits Committee, Michigan Supreme Court Historical Society, 1995–present
Member, Board of Directors, Salvation Army William Booth Legal Aid Clinic, 2007–present
President, American Judicial Council Foundation, 2021–2022
Board Member, Association of Black Judges of Michigan, 1999–present
American Bar Association

Delegate, ABA House of Delegates (representing the National Bar Association), 2018–2022
Member, State Bar of Michigan Delegation to the ABA, 2018–2022
Criminal Justice Section

Co-Executive Director, Equal Justice Division, 2016–2022
Member, International Committee, 2016–2022
Member, Women's Task Force, 2018–2022
Co-Chair, Judicial Function Committee, 2017–2019

Member, Commission on the American Jury, 2020–2022
Member (representing the National Bar Association), Legal Opportunities Scholarship Fund Commission, 2018–2022
Member, Africa Council, Rule of Law Initiative, 2018–present
Member, Judicial Division, National Conference of State Trial Judges, 2016–2022

Secretary, 2021-2022
Director and Co-Chair, 2018–2020
Co-Chair, Membership Committee, 2016–2022
Member, Judicial Division Technology Committee, 2018–2022

Member, Alternative Dispute Resolution Section
Member, Business Section
Member, Criminal Justice Section
Member, Litigation Section
Member, Tort, Trial and Insurance Practice

Member, National Association of Women Judges
Member, American Bar Foundation

State Director, Women Lawyers Association of Michigan, 2011–2021
Member, Black Women Lawyers Bar Association
Founding Member, D. Augustus Straker Bar Association
Member, Wolverine Bar Association
Co-Chair and Chair, Ethics Committee, Association of Black Judges of Michigan, 2015–2022
Member, Pi Tau Omega Chapter, Alpha Kappa Alpha Sorority, Inc.
Member and Past Parliamentarian, The Links, Incorporated
Lifetime Member, Oakland County Branch, National Association for the Advancement of Colored People
Past Member, Mediation Rules Committee, Michigan Supreme Court
Board Member, St. Joseph Mercy Hospital, 1999–2004
Member, Board of Trustees, University of Detroit Mercy, 2011–2019

Chair, Academic Affairs Committee, 2017–2019

Member, Governing Board, Oakland Livingston Human Service Agency (includes Head Start), 1995–2005
Former Officer and Board Member, Child Abuse and Neglect Council, 1988–1994
Past Director, Haven Domestic Violence Shelter (Oakland County)
Selected Awards
Thurgood Marshall Award, National Bar Association, 2021
Living Legend Award, Region VI, National Bar Association, 2021
NBA Presidents' Vincent Monroe Townsend, Jr. Legends Award, National Bar Association, 2021
Wiley A. Branton Award, National Bar Association, 2020
Judicial Excellence Award, Michigan Defense Trial Counsel, 2019
Spirit of Humanity/Guardian of Justice Award, American Human Rights Council, 2019 (with Congressional endorsements by Senator Gary C. Peters and Congresswoman Debbie Dingell)
Spirit of Detroit Award, Detroit City Council, 2019
Certificate of Appreciation, Wayne County Commission Chair Alisha Bell, 2019
Justice Mary S. Coleman Award, Women Lawyers Association of Michigan (WLAM), 2018
Justice Award, State Bar of Michigan Champion, 2007
Professionalism Award, Oakland County Bar Association, 1997
Background and Education
Judge; Oakland County Circuit Court; Pontiac, Michigan; 1992–2022

Chief Judge Pro Tempore, 2022
Domestic Relations, 1992–2000
General Civil Cases, 1992–2022
Business Cases, 1992–2013
General Criminal Cases, 1992–2022

Visiting Judge, Michigan Court of Appeals, 1996
Certificate, National Computer Forensic Institute, Cyber-Investigative Techniques, Judicial Training, 2011
Assistant United States Attorney, Civil Division, Eastern District of Michigan, 1989–1992
Associate; Zamplas, Paskin, Nagi, Baxter, Johnson & Walker, P.C.; 1987–1989

Insurance defense, municipal defense, products liability, construction accident, condemnation, zoning, subrogation, auto negligence, pharmaceutical malpractice

Assistant Prosecutor, Oakland County Prosecutor's Office, 1984–1987
J.D., University of Detroit Mercy School of Law, 1982
Investigative-Protective Social Worker, Michigan Department of Social Services, Child and Adult Protective Services, 1976–1984
M.A., cum laude, Guidance and Counseling, School of Education, Wayne State University, 1978
Medical Assistant, Medical Billing, Detroit Surgical Associates, P.C., 1976
Audit/Unit Buying Departments, Data Processing and Invoice Research, Sears Roebuck and Co., 1973–1976
B.A., School of Liberal Arts, Wayne State University, 1975
A.A., Phi Theta Kappa, Highland Park Community College, 1973
AVAILABLE TO TRAVEL

Detroit, Michigan
150 West Jefferson, Suite 850, Detroit, MI 48226
View Location Details
Upcoming Events
Past Events
Disclaimer
This page is for general information purposes. JAMS makes no representations or warranties regarding its accuracy or completeness. Interested persons should conduct their own research regarding information on this website before deciding to use JAMS, including investigation and research of JAMS neutrals. See More
Search our global directory of mediators, arbitrators and ADR professionals.
FIND A NEUTRAL