Hon. Peter M. Lauriat (Ret.)
Contact Case Manager
Angus Blake
201 Washington Street Suite 3300
Boston, MA 02108
T: 617-228-9138
F: 617-228-0222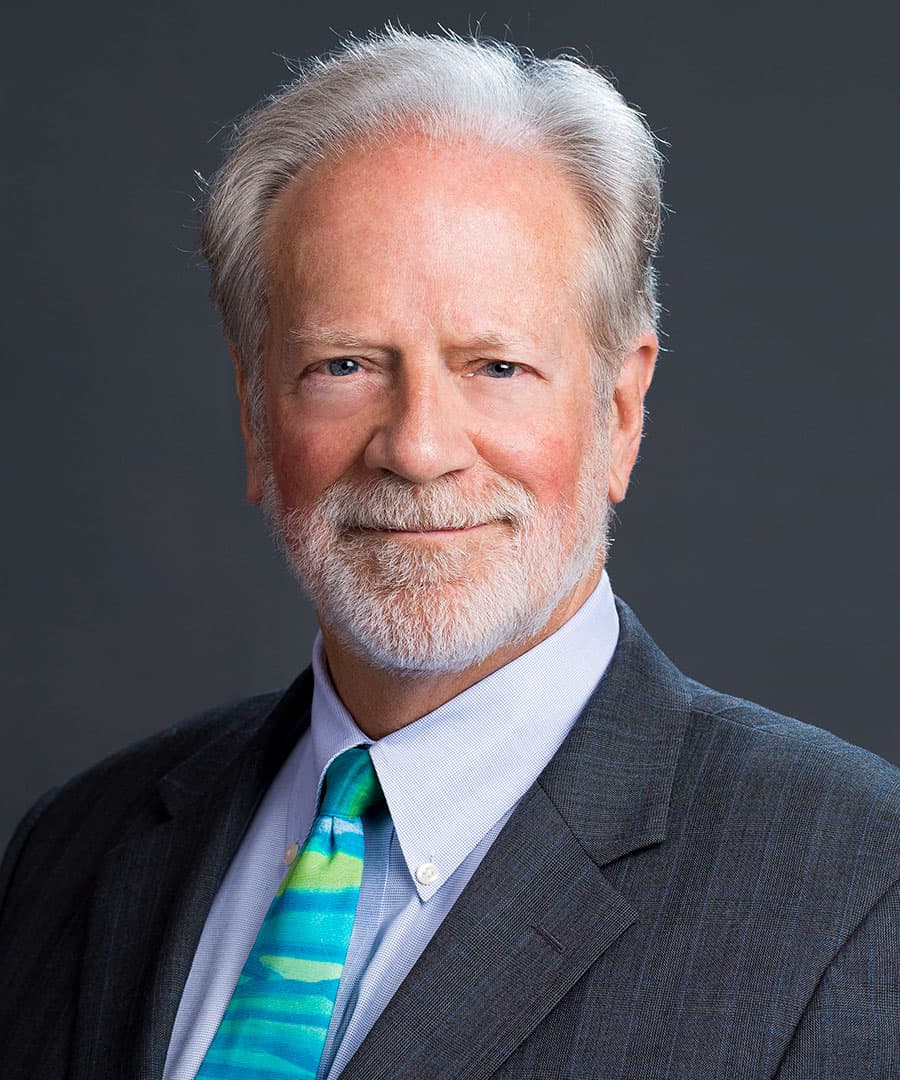 Hon. Peter M. Lauriat (Ret.)
Contact Information
Angus Blake
201 Washington Street Suite 3300
Boston, MA 02108
T: 617-228-9138
F: 617-228-0222
General Biography
Practice Areas
Business & Commercial
Construction
Employment Law
Insurance
Personal Injury/Torts
Professional Liability
Real Estate & Real Property
Honors, Memberships, and Professional Activities
Background and Education
Hon. Peter M. Lauriat (Ret.) joins JAMS after serving on the Massachusetts Superior Court for 29 years, including two in the Business Litigation Session. Prior to his appointment to the bench, he practiced law in Boston for 17 years, specializing in civil litigation. Judge Lauriat earned a well-deserved reputation as a no-nonsense judge who was willing to roll up his sleeves in order to understand the complex legal issues, factual controversies and dynamics at play in each case.
Judge Lauriat has the innate ability to filter out the noise and hone in on what really matters during critical negotiations. He is known for his dedication, encyclopedic knowledge of the law, tremendous work ethic, remarkable patience and open-mindedness.
As one local counsel said, "Judge Lauriat has an uncanny ability to see the big picture and to produce results. He is decisive and forward-thinking—all while being an excellent judge of character and keeping a great sense of humor. Where a mediator who can master the facts and law, deal with diverse personalities and think outside the box is required, Judge Lauriat will be perfect."
ADR Experience and Qualifications
Judge Lauriat has presided over and tried all manner of civil actions, including employment discrimination cases; medical, legal and accounting malpractice cases; breach of contract cases; wrongful death, personal injury and products liability cases; defamation cases; workplace injury cases; commercial litigation of all types, including trade secret claims and noncompete agreements; commercial and residential construction cases; real estate disputes; insurance coverage disputes; and environmental cases. He has long specialized in civil discovery matters and has co-authored a well-recognized two-volume treatise on discovery. Judge Lauriat is available to resolve disputes remotely through a number of videoconferencing options.
Representative Matters
Business & Commercial

Presided over a wide variety of complex business and commercial cases, most notably several involving the effect of corporate governance on shareholder relationships and value; with a specialization in start-up disputes, handled virtually all of the legal issues facing a start-up closed corporation, including venture capital, partnership agreements and trademark issues

Construction

Presided over commercial and residential cases involving owner, architect, contractor and subcontractor disputes, and others

Contracts

Numerous breach of contract cases with a wide variety of subject matters, including manufacturing, commercial and business contracts, insurance policy coverage disputes, indemnification actions, uniform partnership acts and closed corporation disputes

Employment Law

Employment discrimination cases including age discrimination, handicap discrimination, retaliation and breach of contract; handled a large variety of MCAD claims and non-disclosure and noncompete cases, often involving proprietary information issues as well as requests for injunctive relief

Legal Malpractice

Tried or issued summary judgment on a variety of issues, including negligence, trade secrets, statute of limitations, litigation oversight and partnership agreements; often called upon to try a case within a case

Medical Malpractice

Presided over more than 50 jury trials in all areas of medical malpractice; cases involved doctor-patient relationships, negligence and causation, medical and nursing specialists, wrongful death actions and more
Honors, Memberships, and Professional Activities
Completed Virtual ADR training conducted by the JAMS Institute, the training arm of JAMS.

Judge Lauriat has taught at Harvard Law School and the National Judicial College, and has written and lectured nationally on litigation and jury trial issues and techniques. He has also taught numerous courses and programs for judges and lawyers in the Commonwealth and elsewhere. Judge Lauriat has served as a mentor for new as well as experienced judges in several of departments of the Massachusetts Trial Court.
Judge Lauriat is an author, editor and contributor to several books, including the Massachusetts Jury Trial Benchbook, Second (2004) and Third (2017) Editions; Jury Trial Innovations in Massachusetts; Massachusetts Expert Witnesses; and the Massachusetts Deposition Practice Manual. He is also a co-author of the Massachusetts Practice Series, Volumes 49 and 49A: Discovery (3rd ed., 2017) and was a member of the Board of Editors of the Boston Bar Journal.
Judge Lauriat received the first Distinguished Judicial Service Award from the Massachusetts Judges Conference (2016) and the Lifetime Achievement Award from the Frank J. Murray American Inn of Court (2016).
Background and Education
Judge, Massachusetts Superior Court, 1989–2018
Partner, Peabody & Brown (now Nixon Peabody), 1986–1989
Associate and partner, Herrick & Smith, 1972–1986
Law clerk to U.S. District Court Judge Frank J. Murray, 1971–1972
J.D., University of Chicago Law School, 1971
B.A., with Honors, Economics, Middlebury College, 1968
"Having spent countless hours appearing in front of Judge Lauriat over the years, I can say unequivocally that his intellect and temperament will make him a great mediator and arbitrator. Litigants will be well served to use utilize Judge Lauriat to resolve their differences outside of a courtroom."

-Robert M. Higgins, Esq., Lubin & Meyer, P.C.
"I tried a number of long and complex cases before Judge Lauriat, and I cannot say enough good things about him. He was a superb judge. Judge Lauriat has a brilliant legal mind and broad and intense public and private sector experience. Yet, he is remarkably patient. He is open-minded and always willing to listen and learn. His work ethic is tremendous. He is terrific with complex cases. He has an uncanny ability to see the big picture and to produce results that account for future contingencies. He is decisive and forward-thinking. He is an excellent judge of character, has a great sense of humor, commands respect by his mere presence, and is skilled at handling even the biggest legal egos. If his work on the bench is any guide, and I am sure it is, he will be superb at mediating complex commercial disputes. Where a mediator who can master the facts and law, deal with diverse personalities, and think outside the box is required, Judge Lauriat will be perfect."

-David B, Chaffin, Esq., White and Williams LLP
"Judge Lauriat is the consummate trial lawyer's judge. By that I mean he completely understands the rules of evidence, the rough and tumble of the courtroom and what does and does not resonate with judges and juries. As such, he will be a terrific mediator, case evaluator and arbitrator."

-Richard M. Zielinski, Esq., Goulston & Storrs, P.C.
"In his 29 years on the Superior Court, Judge Lauriat presided over cases of every name and nature. His dedication, encyclopedic knowledge of the law, judgment and experience make him uniquely qualified to resolve cases brought before JAMS. The Superior Court's loss is the private bar's gain."

-Jonathan M. Albano, Esq., Morgan, Lewis & Bockius, LLP
"The innate ability to filter out the white noise and hone in on what really matters is a critical talent on the bench, and in a negotiating session. Judge Lauriat has one of the few who is blessed with that talent."

-Joan A. Lukey, Esq., Choate, Hall & Stewart LLP
"During his time of the bench, Judge Lauriat earned a well-deserved reputation for being a no-nonsense judge who was willing to roll up his sleeves on each case to understand the legal issues, the factual controversies, and the dynamics at play. His decisions were well-grounded, but, more importantly, focused on the practicalities of the dispute."

-Joseph D. Lipchitz, Esq., Mintz, Levin, Cohn, Ferris, Glovsky & Popeo, P.C.
"Peter Lauriat is one of most knowledgeable, thorough and experienced judicial officers in the Commonwealth of Massachusetts. Any litigant would do well to entrust a case to him."

-Andrew Rainer. Esq. Brody Hardoon Perkins & Kesten, LLP.
"Judge Lauriat understands a controversy as quickly and as deeply as any neutral in Boston. With his reputation for speaking frankly, and for being right, he will settle the hard-to-settle cases."

-Daniel J. Dwyer from Murphy & King
"Judge Lauriat read all the papers given to him prior to the mediation and really took the time to think about a potential way to creatively resolve the matter."
Home Office
HOME OFFICE
Boston, Massachusetts
One Boston Place, 201 Washington Street, Suite 3300, Boston, MA 02108
View Location Details
Available to Travel
Disclaimer
This page is for general information purposes. JAMS makes no representations or warranties regarding its accuracy or completeness. Interested persons should conduct their own research regarding information on this website before deciding to use JAMS, including investigation and research of JAMS neutrals. See More
Search our global directory of mediators, arbitrators and ADR professionals.
FIND A NEUTRAL