Contact Case Manager
Jenny Truex
401 B Street Suite 2100
San Diego, CA 92101
T: 619-237-0805
F: 619-236-9032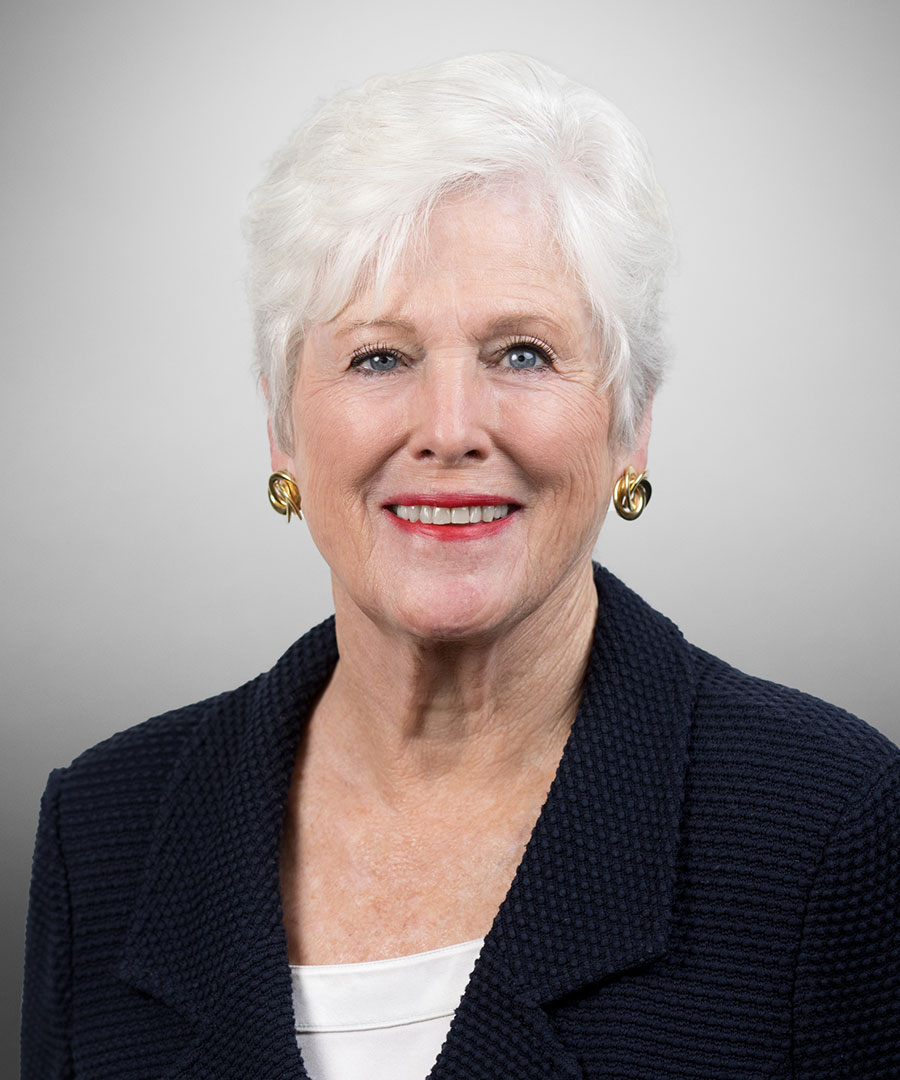 Hon. Jeannie Lowe (Ret.)
Contact Information
Jenny Truex
401 B Street Suite 2100
San Diego, CA 92101
T: 619-237-0805
F: 619-236-9032
General Biography
Practice Areas
Family Law
Honors, Memberships, and Professional Activities
Background and Education
Hon. Jeannie Lowe (Ret.) joined JAMS following ten years with the San Diego County Superior Court handling family law cases. Commissioner Lowe has presided over numerous trials covering all areas of family law, including complex property division, support, and parenting issues.
A Certified Family Law Specialist, Commissioner Lowe spent the last four years on the bench managing the North County branch's mandatory settlement conference program. During that time, she developed a reputation for resolving even the most highly disputed family law cases.
Commissioner Lowe also taught newly assigned family law judges at the Family Law Institute. She was twice recognized by the San Diego County Family Law Specialists as "Judicial Officer of the Year" in 2011 and 2012 and received the "Distinguished Jurist Award" award from the Southern California Chapter of the American Academy of Matrimonial Lawyers in 2010.
Representative Matters
Custody

Child custody matters including mental health and substance abuse issues, move-away requests, and best-interest determinations

Dissolutions

As commissioner for family law court and full-time neutral, Commissioner Lowe has presided over and resolved numerous divorces involving variety of legal and financial issues

Property Division

Business valuations and division of community interest in closely held corporations and professional practices
Date of separation issue in multi-million-dollar estate
Determination of a Moore/Marsden interest in real property
Determination of community interest in complex stock option conversions
Determination of validity of both pre-nuptial and post-nuptial agreements
Disputed real estate valuations and division of community interest
Division of community interest in private and public retirement plans
Property division involving tracing to separate interest in real property

Support

Determination of support for disabled adult dependent
Imputation of income for purposes of determining support
Income determinations of self-employed individuals for purposes of setting child and spousal support
Post-judgment spousal support modifications
Honors, Memberships, and Professional Activities
Completed Virtual ADR training conducted by the JAMS Institute, the training arm of JAMS.


Honored with proclamation from Vista, CA declaring January 31 as "Jeannie Lowe Day" for 15 years of dedicated service to citizens of San Diego County, 2013
Judicial Officer of the Year, San Diego County Family Law Specialists, 2011 and 2012
Distinguished Jurist Award, AAML-Southern California, 2010
Member, San Diego County Judges Association, 2003-present
Master, Inns of Court, Forenzo V. Lopardo Chapter
Member, California Statewide Uniform Child Support Guideline Workshop
Speaking Engagements

"What Judges Want you to Know" National Business Institute, 2012
San Diego Family Law Council for Children, 2011 and 2012
"Limited Scope Psychological Evaluations," San Diego Bar Association, Family Law Section, 2011
Certified Family Law Specialists' Seminars, San Diego Bar Association, 2009, 2011, and 2012
Family Law Institute, Center for Judicial Education, 2008
Family Law Overview, Center for Judicial Education, 2007
"Taking Care of Business," AAML Southern California Trial Advocacy Institute, January 2015
"Moving Your Family Law Client Towards Resolution," JAMS Mediation Week, October 2013
"The Spring Seminar 2014: The Stages of Divorce and the Effect on Children and How to Deal With Our Clients," San Diego Family Law Bar Association, April 2014
"When the Hell Is It? A discussion of the Davis Case," SD Family Law Bar Association, December 2015
ADR Profiles
Background and Education
Commissioner, San Diego County Superior Court, 2003-2013
Office of the Family Law Facilitator, San Diego County Superior Court, 1998-2003
Partner, Law Offices of O'Bryan & Lowe, 1990-1998
Associate, Law Offices of Richard Annis, APC, 1989-1990
J.D., University of San Diego School of Law, 1989
B.A., University of Nevada-Reno, 1985
You combine a thorough knowledge of the law with "people knowledge" that puts you among a select few who know how to effectively guide people through the metaphorical mine field called "divorce." I write this with 40 years of time on the job: You are a treasure and your role as a mediator will become more and more sought after in the days ahead as the court system is squeezed over and over again.

-San Diego Family Law Attorney
Home Office
HOME OFFICE
Available to Travel
AVAILABLE TO TRAVEL
Orange County, California
5 Park Plaza, Suite 400, Irvine, CA 92614
View Location Details
Disclaimer
This page is for general information purposes. JAMS makes no representations or warranties regarding its accuracy or completeness. Interested persons should conduct their own research regarding information on this website before deciding to use JAMS, including investigation and research of JAMS neutrals. See More
Search our global directory of mediators, arbitrators and ADR professionals.
FIND A NEUTRAL