Magistrate Judges and the Transformation of the Federal Judiciary
Presented by the William S. Boyd School of Law in cooperation with Duke University School of Law and the Saltman Center for Conflict Resolution
Spotlight on JAMS Speaker: Hon. Philip M. Pro | Sept. 25, 2015 | 1:15 PM
Topic: Opening Remarks: Judges and Scholars—Bridging the Divide
This paper by Judge Philip Pro is the genesis of this conference. He presented this research as his thesis for his Master of Judicial Studies degree at the Duke School of Law. In his paper Judge Pro describes a system of magistrate judges that, over the course of five decades, has become a central part of the administration of justice. Notwithstanding that profound emergence, however, the institution and judicial behavior of magistrate judges have received little academic scrutiny. The paper raises many important questions about the judicial process of district judges in comparison and contrast to the judicial process of magistrate judges. The results of his survey of thirty-four magistrate judges and district judges offers insight and will shape further inquiry.
September 25-26, 2015
Location:
Boyd School of Law Thomas and Mack Moot Court Facility
BSL 102
4505 S. Maryland Parkway
Box 451003
Las Vegas, NV 89154

For additional information and to register, visit the UNLV School of Law website.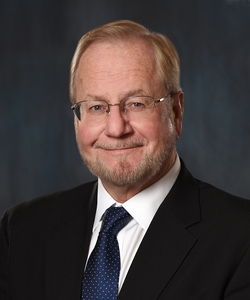 Business/Commercial
Class Action/Mass Tort
Employment
Entertainment and Sports
Federal Law
Intellectual Property
International & Cross-Border
Life Sciences
Personal Injury/Torts
Product Liability
Real Property
Securities