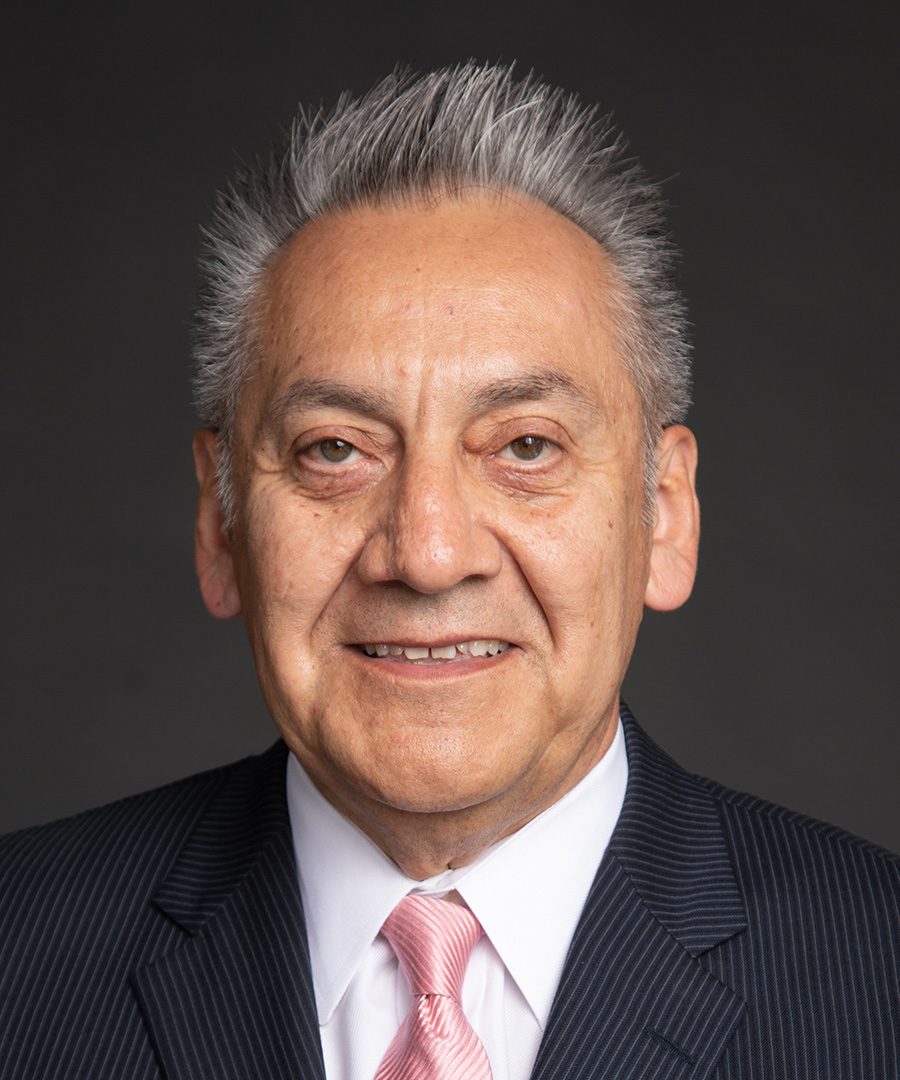 Hon. Michael A. Martinez (Ret.)
JAMS Mediator and Arbitrator
Hon. Michael A. Martinez (Ret.) |
JAMS Mediator and Arbitrator
Contact Case Manager
Lisa Gaige
410 17th Street Suite 2440
Denver, CO 80202
T: 303-534-1254
F: 303-534-1255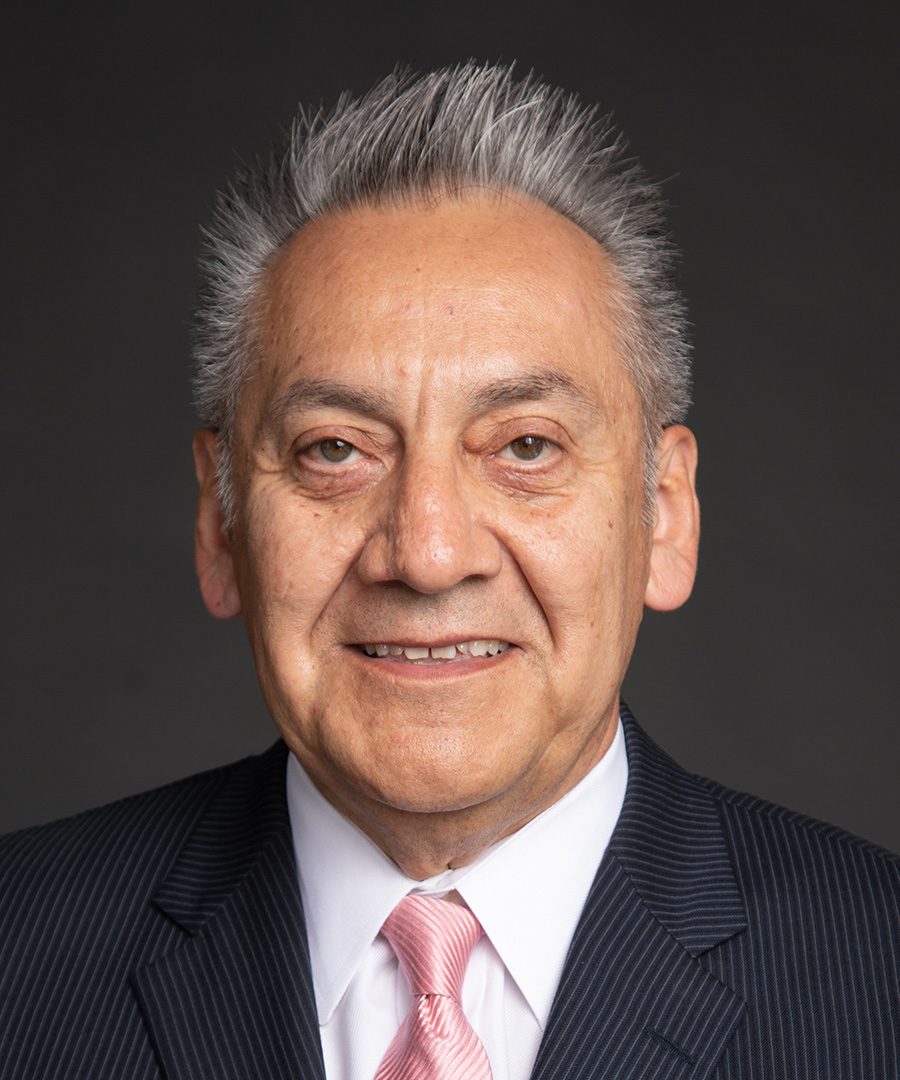 Hon. Michael A. Martinez (Ret.)
JAMS Mediator and Arbitrator
Contact Information
Lisa Gaige
410 17th Street Suite 2440
Denver, CO 80202
T: 303-534-1254
F: 303-534-1255
General Biography
Practice Areas
Administrative Law
Arbitration
Business & Commercial
Class Action & Mass Torts
Construction
Education Law
Energy & Utilities
Securities
Honors, Memberships, and Professional Activities
Background and Education
Hon. Michael A. Martinez (Ret.) is a JAMS DENVER neutral. JAMS Denver is a licensee office. Policies and procedures may differ between JAMS, Inc., and JAMS Denver. Please visit https://jamsdenver.com/ or contact Lisa Gaige at admindocs@jamsdenver.com or 303-534-1254 for information related to JAMS Denver.
---
Hon. Michael A. Martinez (Ret.) served as a judicial officer in Colorado for more than 28 years in the county and district courts of the 2nd Judicial District as well as the 17th Judicial District. In 2000, Judge Martinez was appointed by Gov. Bill Owens to the Denver District Court, a court of general jurisdiction, where he presided in all subject areas of the court: civil, domestic relations and criminal. During his tenure, he presided over hundreds of trials, hearings and evidentiary proceedings.
In 2013, Judge Martinez was selected as chief judge of the 2nd Judicial District, serving from 2014 until his retirement in 2022. He also served as presiding judge of the Colorado Statewide Grand Jury, an investigative body charged with the responsibility to investigate violations of state law, including violations of civil rights, drug and sex trafficking, securities fraud, insurance fraud, theft and organized crime.
Prior to taking the bench, Judge Martinez was a trial lawyer in the public and private sectors, trying more than 60 criminal and civil trials to verdict in county, district and federal courts. His primary areas of emphasis were personal injury, medical malpractice, products liability and general negligence. He also served as associate general counsel for the Regional Transportation District in Denver. In that position, he was responsible for litigating civil, administrative and labor matters.
Judge Martinez's background as a judge and a trial lawyer provides him with a unique perspective into the legal process and allows him to evaluate risk and resolution options to efficiently assist parties.
Representative Matters
Business & Commercial

Commercial dispute involving claims for breach of contract regarding the distribution of beauty products and wellness technology with claimed damages of more than $5 million
Dispute between former law partners regarding the disposition of legal fees for work partially completed prior to dissolution of the firm; in a case of first impression, Colorado Supreme Court affirmed the unfinished business rule, resolving the issue

Class Action & Mass Torts

National class action concerning alleged failure to pay employees for wages earned beyond the usual workweek, in violation of written corporate policy; damages claimed exceeded $150 million
National class action concerning claims for breach of contract to provide wireless telephone services by a national telecommunications company
Class action dispute regarding the sale of limited liability partnerships in prepaid cellular phone services
Collective action between over-the-road truck drivers and their employer concerning entitlement to overtime compensation and application of Colorado's Minimum Wage Order
As an advocate, was defense counsel for a Fortune100 company in national litigation regarding effects from a dietary supplement

Construction

Construction defect and breach of contract action involving construction of local hotel and damages in excess of $24 million
Construction defect and breach of contract involving local gaming industry facilities and involving damages of multiple millions of dollars

Education Law

Constitutional challenge to implementation of school voucher program in a public school district; decision was affirmed by Colorado Supreme Court and resolved by the U.S. Supreme Court
Constitutional challenge to the Public School Financing Act involving adequacy of funding for public schools in rural Colorado; decision was affirmed by the Colorado Supreme Court

Employment

Employment dispute involving allegations of breach of noncompete agreement, theft of trade secrets and spoliation of evidence; damages alleged were $65 million
Dispute involving allegations of breach of noncompete agreement, tortious interference with contract and theft of trade secrets in national real estate brokerage industry

Energy & Utilities

Dispute regarding interpretation of Colorado Securities Act and whether investment contracts for the sale of general partnerships in undrilled wells constituted the sale of a security; this enforcement action by the attorney general's office sought disgorgement of more than $60 million; Colorado Supreme Court resolved this matter of first impression
Presided over a challenge to air quality regulations by local board of county commissioners; decision was affirmed by Colorado's appellate courts
Dispute involving the interpretation of operating agreement between 20 oil and gas entities for purposes of allocating rights, obligations and entitlements; case was affirmed by Colorado's appellate courts

Securities

Post-arbitration attorneys' fees collection dispute between investors and national brokerage firm's insurance provider; after conflicting appellate decisions, case was resolved by Colorado Supreme Court
Dispute concerning application of FINRA Rule 12200 to mandate arbitration of disputes between customer and broker/sales agent
Honors, Memberships, and Professional Activities
Memberships and Affiliations
Member, Denver County Court Commission on Judicial Discipline
Member, Rose Community Foundation
Chair, Colorado Child Support Commission
Member, Colorado Hispanic Bar Association
Member, Supreme Court Magistrate Rules Committee
Member, Supreme Court Public Access Committee
Member, Supreme Court Court Records Committee
Member, Supreme Court Committee on Senior Judge Program Reform
Member, Judicial Personnel Review Board
Member, Denver Public Schools Special Education Advisory Committee and the Executive Committee of the District Judges Association
Co-Chair, Chief Judges Council, 2015–2021
Fellow, Academy of Court Appointed Neutrals
Faculty Member, National Institute for Trial Advocacy
Co-Dean, New Judge Orientation
Selected Awards and Honors
Judicial Excellence and Leadership Award, Colorado Judicial Institute, 2020
Judicial Excellence Award, American Board of Trial Advocates, 2016
Background and Education
Chief Judge, 2nd Judicial District, 2014–2022
District Judge, 2nd Judicial District, 2000-2014
Magistrate, 17th Judicial District, 1996-2000
JD., University of Denver College of Law, 1986
BA., University of Colorado, 1983
Upcoming Events
Past Events
Disclaimer
This page is for general information purposes. JAMS makes no representations or warranties regarding its accuracy or completeness. Interested persons should conduct their own research regarding information on this website before deciding to use JAMS, including investigation and research of JAMS neutrals. See More
Search our global directory of mediators, arbitrators and ADR professionals.
FIND A NEUTRAL