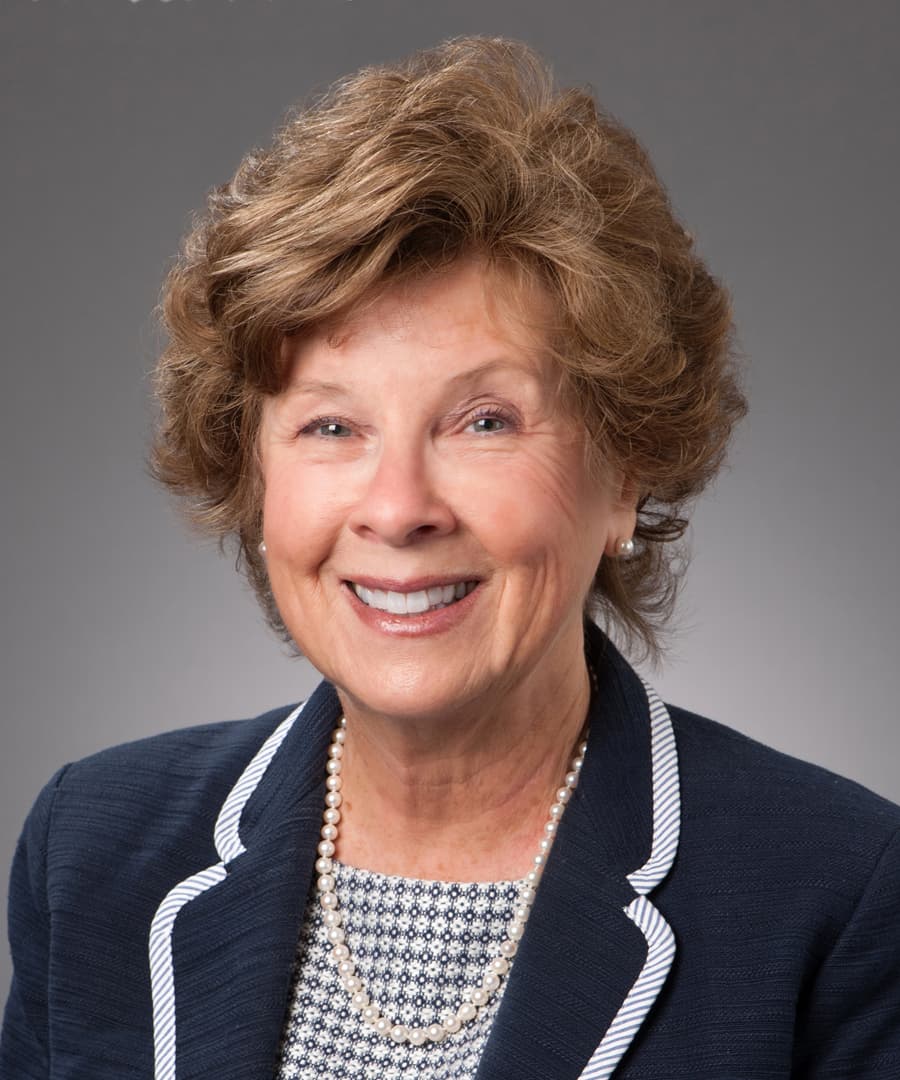 Hon. Melinda A. Johnson (Ret.)
Hon. Melinda A. Johnson (Ret.)
General Biography
Practice Areas
Business/Commercial
Employment
Environmental
Estates/Probate/Trusts
Family Law
Health Care
Insurance
Personal Injury/Torts
Real Property
Honors, Memberships, and Professional Activities
Background and Education
Hon. Melinda A. Johnson (Ret.) excels at bringing divergent points of view to a workable solution, as evidenced by her leadership in consolidating the Ventura Superior and Municipal Courts while Presiding Judge of the Superior Court in 1994-1995.
Judge Johnson, considered one of Ventura County's top judges, is ranked as outstanding by the local bar association. She is widely recognized for her keen intelligence and meticulous preparation, and often has been described as a versatile, calm, compassionate, evenhanded and caring individual.
ADR Experience and Qualifications
Presided over and settled a wide variety of cases including:


Commercial lease and contract trials
Complex civil litigation
Employment: FEHA, wrongful termination
Environmental: CEQA writs
Family law
Personal injury
Probate and Trusts
Property damage
Real estate: land use, property title

Tried Ventura County's first designated "complex" litigation, a toxic tort case involving over 140 plaintiffs and 40 defendants. Prepared case analysis materials which enabled the case to be settled
Representative Matters
Multi-million dollar family law case involving closely held businesses
CEQA municipal land use case involving housing development challenge for not being in compliance with city's general plan and environmental requirements
Complex toxic tort litigation involving a housing development allegedly built on toxic property; included in the complaint were the original owners of the property and the parties accused of dumping the toxic materials
Employment discrimination and harassment claim against a major corporation by its employees that resulted in the only punitive damage award not modified by the Court of Appeal for that year
Probate claim involving massive accounting of seven-year period of a living trust and claims of self-dealing by the trustee
Product liability claim against a major automobile maker involving fuel leaks into the passenger compartment of the vehicle
Honors, Memberships, and Professional Activities
Completed Virtual ADR training conducted by the JAMS Institute, the training arm of JAMS. 


Judge of the Year Award, Ventura County Trial Lawyers, 1990
Public Safety Award, Knights of Columbus, 1988
Salute to Women Award, Ventura County Commission for Women, 1987
Member, Executive Committee of the Judicial Council, 1996-2000
Member, Executive Committee of the Coordinated Municipal and Superior Courts, 1995
Chairman, Court Consolidation Committee, 1993
Frequently requested speaker before a wide variety of organizations including judicial and bar association conferences
"Sixth-Sense Negotiator," ADR Profile, Daily Journal, March 18, 2011
Background and Education
Judge, Ventura Superior Court, December 1982-2002; (Presiding Judge, 1994-1995; Assistant Presiding Judge, 1992-1993)
Justice, District Court of Appeal (on assignment), March-April 1985
Judge, Ventura Municipal Court, February-December, 1982
Sole private practitioner, (emphasis in personal injury, wrongful death, domestic, probate proceedings), 1977-February 1982
Instructor in criminal law and evidence and juvenile law and procedure at Ventura Community College and the Ventura County Police and Sheriff's Academy, 1976-1979
Deputy District Attorney, Ventura County, 1972-1976
J.D., Order of the Coif, University of Southern California Law Center, 1972
University of California Hastings College of the Law
A.B., Stanford University, 1969
"She is very knowledgeable – not only what the law is, but the realities of these cases, how emotional they can be. She really has the ability to keep people calm."
"Unique from anyone else [in mediation], in that she is highly perceptive to emotion."
"She is creative. She looks for non-typical solutions when facing an impasse."
Home Office
HOME OFFICE
Century City, California
1925 Century Park East, 14th Floor, The Watt Plaza, Los Angeles, CA 90067
View Location Details
Los Angeles, California
555 West 5th St., 32nd Floor, Los Angeles, CA 90013
View Location Details
Disclaimer
This page is for general information purposes. JAMS makes no representations or warranties regarding its accuracy or completeness. Interested persons should conduct their own research regarding information on this website before deciding to use JAMS, including investigation and research of JAMS neutrals. See More
Search our global directory of mediators, arbitrators and ADR professionals.
FIND A NEUTRAL