Miami Law School Professional Responsibility & Ethics Program CLE/CME
Sponsored by: JAMS and the University of Miami Center for Ethics and Public Service Program
March 5, 2014 | 12:00 PM - 1:30 PM
Spotlight on JAMS Presenter: Ronald Ravikoff, Esq.

This interactive CLE/CME ethics presentation will explore various contexts in which an attorney, client. or mediator may find himself "in the middle" of an ethical challenge. Issues that will be explored include an attorney's obligation to offer mediation as an option to his client, the relative importance of the substantive knowledge of the mediator, and a mediator's challenge to enforce confidentiality upon all the parties, especially in the context of a mediation that has not been court ordered.
Location:
JAMS Miami Resolution Center
600 Brickell Avenue
Suite 2600
Miami, Florida 33131
Presentation is free please register with: Shumphrey@jamsadr.com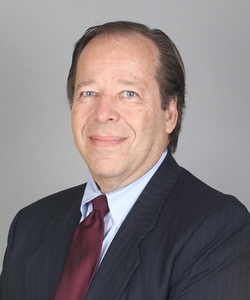 Antitrust
Business/Commercial
Cybersecurity & Privacy
Federal Law
Financial Markets
Governmental/Public Agency
Health Care
Securities