Contact Case Manager
Nykesha Potts
1201 W. Peachtree St. #2650
Atlanta, GA 30309
T: 404-566-2180
F: 404-588-0905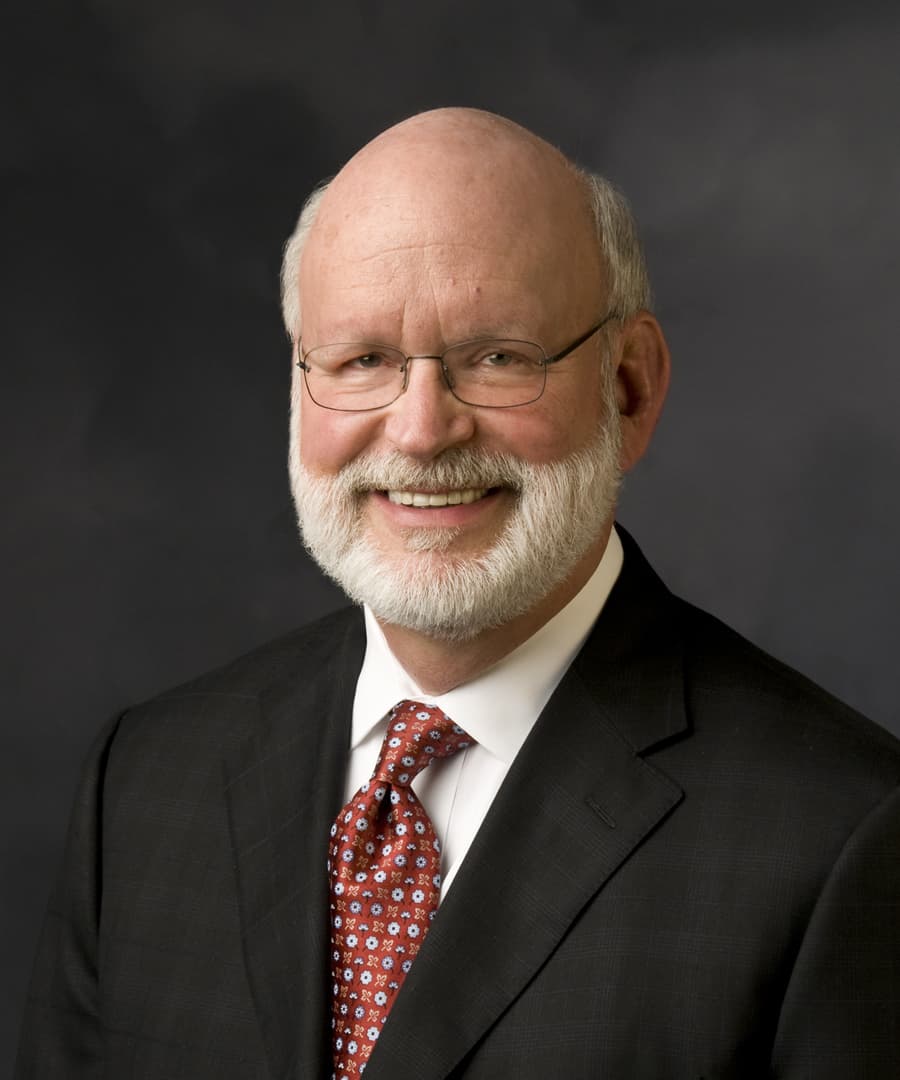 William H. Needle, Esq.
Contact Information
Nykesha Potts
1201 W. Peachtree St. #2650
Atlanta, GA 30309
T: 404-566-2180
F: 404-588-0905
General Biography
Practice Areas
Intellectual Property
Special Master/Discovery Referee
Honors, Memberships, and Professional Activities
Background and Education
William H. Needle, Esq.
is a registered patent attorney with substantial expertise using ADR to resolve intellectual property disputes. In 2016, Mr. Needle retired as a partner from Ballard Spahr LLP, after exclusively practicing all aspects of Intellectual Property law for over 46 years. He also served as the first Chair of the firm's Intellectual Property Department from 2008 to 2012.
Recognized as a "dean of the IP Bar of Atlanta," by
Chambers & Partners,
Mr. Needle has distinguished himself for his abilities in advising clients on patent prosecution as well as contentious matters. From 1970-1983, he was an associate and then partner at the first IP boutique firm in Atlanta (Newton, Hopkins & Ormsby).  In 1983, he started Needle & Rosenberg, which became one of the largest IP boutiques in the Southeast, and later merged with Ballard Spahr LLP.  Since 1995, Mr. Needle has been an alternative dispute resolution JAMS neutral panel member, mediating and arbitrating cases and serving as a Special Master dealing with a wide array of intellectual property cases, involving patents, copyrights, trademarks, and trade secrets.
Mr. Needle is a certified mediator for the District Court of South Carolina and is on the Panel of Arbitrators of the China International and Economic Trade Arbitration Commission (CIETAC). He served as a Special Assistant Attorney General for the State of Georgia for intellectual property law issues for more than 30 years.
Representative Matters
Patents

Mediated patent infringement cases in such diverse areas as printed electronic wiring boards, tissue graft products, road-working machines, long distance calling cards, topical pharmaceutical compositions, mining equipment, and fishing line

Chaired arbitration panels which issued Markman Orders on patent claims directed to the mining industry and beverage containers

Mediated breach of contracts, including software purchase agreements and patent and trademark licensing agreements

Appointed as a Special Master in several patent infringement cases to render Reports and Recommendations on Markman Orders and numerous substantive motions, including one in which Mr. Needle's recommendations on validity and infringement of the patents-in-suit were adopted by the Judge and affirmed by the Federal Circuit, Gerber Garment Technology, Inc. v. Lectra Systems, Inc., 916 F.2d 683 (Fed. Cir. 1998).

Submitted a Markman Order, which Senior Judge Charles A. Pannell, Jr. adopted as the Court's order in UCB, Inc. et al. v. Teva Pharmaceuticals USA, Inc. (N.D. Ga.), stating it was "well-founded, consistent with the evidence presented and supported by the law" 

Other Special Master appointments:

Acceleron, LLC v. Dell, Inc., 1:12-cv-04123-TCB (N.D.Ga.);
Flip Face U.S.A., LLC et al. v. Alexandria Moulding, Inc. et al., 1:15-cv-00883-MHC (N.D.Ga.)
Silt Saver, Inc. v. Hastings et al., 1:16-cv-01137-SCJ (N.D.Ga.); and
POWERbahn, LLC v. Foundation Fitness, LLC et al., 1:17-cv-02965-AT (N.D.Ga.)
MModal Services Ltd. v. Nuance Communications Inc., 1:18-cv-0091-WMR (N.D.Ga.)
POWERbahn, LLC v. Foundation Fitness, LLC et al., 1:19-cv-01678-AT (N.D.Ga.)
Sanho Corporation v. Kaijet Technology International Limited, Inc., 1:18-cv-05385-SDG (N.D.Ga.)
Heavy Duty Lighting, LLC v. Acuity Brands Lighting, Inc., 1:20-CV-3648-VMC (N.D.Ga.)
Epic Tech, LLC v. Penn-Tech Assocs., Inc., 1:20-CV-2428-VMC (N.D.Ga.)
Biotronik, Inc. v. W.H. Wall Family Holdings, LLLP 1:21-CV-01124-VMC (N.D. GA.)
Medline Industries, LP v. C.R. Bard, Inc., 1:20-LV-03981-JPB

Served as a neutral evaluator to render a decision as to whether one party's proposals for a redesigned product infringed upon certain claims of a second party's patents

Copyright, Trademark, and Trade Secrets

Mediated copyright infringement cases involving product packaging and software programs

Mediated cases involving trademark infringement, deceptive trade practices, counterfeit goods, cybersquatting, and dilution, with such matters as a name dispute between two universities and trademark infringement involving dietary supplements

Arbitrated a matter involving theft of trade secrets and claims under the Securities Act for breach of fiduciary duties

Mediated misappropriation of trade secrets matters, including those associated with an energy accounting and scheduling system

Served as lead counsel in copyright and trademark litigation for Cabbage Patch Kids® dolls

Appointed Special Assistant Attorney General for the State of Georgia in infringement cases involving the Vidalia®

 

onion trademark, as well as patent infringement actions involving diverse technologies
Honors, Memberships, and Professional Activities
Completed Virtual ADR training conducted by the JAMS Institute, the training arm of JAMS. 


Received the 2015 IP Legends Award, which recognizes those who have made significant contributions to intellectual property in business, law, and education and which is jointly presented by Georgia State University, Georgia Institute of Technology, the IP Section of the State Bar of Georgia and the Atlanta Bar Association
Chair, committee that drafted model trademark jury instructions for the 11th Circuit Court of Appeals (appointed by Judge William S. Duffey, Jr., N.D. Ga.), 2011–2012 
Member, committee that formulated Local Rules of Practice for Patent Cases before the U.S. District Court for the Northern District of Georgia, 2003–2004
Founding Board Member and Co-Chair, IP Law Section of the Atlanta Bar Association, 2007-2008
Received the highest ranking as a first-tier intellectual property attorney in Georgia in Chambers USA America's Leading Business Lawyers, annually from 2003-2015, where he has been referred to as being "widely recognized as a leader in dispute resolution. He has extensive experience across patent, trademark and copyright litigation, and is sought after as a mediator and arbitrator" (2011 Edition); and as "an expert in patent, trademark, copyright, and trade secret law, as well as an active teacher on the subject, with adjunct professorships at two universities." (2010 Edition)
Honored as a "Top Patent Professional" in Intellectual Asset Management (IAM) Patent, 1000 – the World's Leading Patent Professionals
2020 AV Preeminent rating in Martindale Hubbell
Selected by his peers as one of the Best Intellectual Property Lawyers in Atlanta, The Best Lawyers in America, annually, 1992-2021
Recognized in The Best Lawyers in America in the practice areas of Arbitration, Litigation - Intellectual Property Law, 1991-2021
Named a Georgia "Super Lawyer," Atlanta Magazine, annually from 2004-2017
"Highly Recommended Individual," Intellectual Property, Which Lawyer, Practical Law Company (PLC), annually since 2008
Named one of the Best of U.S. Intellectual Property Attorneys in Georgia in the Best of U.S. in 2007
Named an "IP Star" by Managing Intellectual Property Magazine, April 2013
Named one of Georgia Trend magazine's "Legal Elite," from 2003-2016
Fellow, Lawyers Foundation, State Bar of Georgia
Emeritus, Atlanta IP Inn of Court, 2010 to present
Certified "Memphis in May" Barbecue Judge 
Teaching Positions (Adjunct Professor)
U.S. Intellectual Property Law, Beijing Normal University School of Law, May 16-28, 2016, April 17-29, 2017
U.S. Intellectual Property Law, Renmin University of China Law School (Beijing), April 2017
Faculty, Kessler-Eidson Trial Technique Program, Emory University School of Law, 2016
Patent Law (1983-1997) and Licensing Law (1998-2009), Emory University School of Law
Patent Law, Georgia State University School of Law, 1991-2011
Patent Law, University of Georgia School of Law, 1985-1987
Intellectual Property Law, Charleston School of Law, 1996
Advisory Boards
Technological Innovation: Generating Economic Results (TI:GER), a collaborative program between Georgia Tech and Emory Law School, 2006-2019
School of Biomedical Engineering, University of Alabama at Birmingham, 2005-2016
College of Sciences, Georgia Institute of Technology, 2005-present
School of Chemistry and Biochemistry, Georgia Institute of Technology, 2008-present
Emory Law School's IP Society, 2010-present
Background and Education
J.D., Emory University School of Law, 1970
B.S. in Chemistry, Georgia Institute of Technology, 1967
"He has a business pragmatism and has a real common sense approach to his legal analysis."

-Chambers & Partners USA America's Leading Business Leaders (2017 Edition)
Disclaimer
This page is for general information purposes. JAMS makes no representations or warranties regarding its accuracy or completeness. Interested persons should conduct their own research regarding information on this website before deciding to use JAMS, including investigation and research of JAMS neutrals. See More
Search our global directory of mediators, arbitrators and ADR professionals.
FIND A NEUTRAL