National Employment Law Council (NELC) 2015 Conference
Spotlight on JAMS Speaker: Hon. David H. Coar (Ret.)
Friday, April 24, 2015 | 1:45 – 3:15 PM
Ethics Panel - 2015 Ethics Update for Labor and Employment Lawyers
Annual update on cutting edge ethics and professionalism issues including conflicts of interests; corporate attorney-client privilege and waiver; inadvertent disclosure of privileged information; internal investigation privilege and waiver issues; and ethics issues involving social media and computer resources.
Moderator: Hon. David H. Coar (Ret.), Chicago, IL
Speaker: Dennis Duffy, Baker Hostetler, Houston, TX
Date and Location:
April 22-24, 2015
The Ritz Carlton, Chicago
160 East Pearson Street at Water Tower Place
Chicago, IL 60611-2308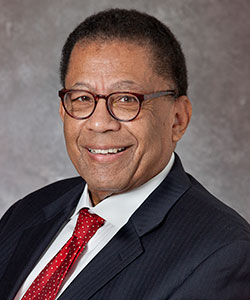 Antitrust Competition Law
Bankruptcy
Business Commercial
Civil Rights
Class Action and Mass Tort
Employment
Federal Judge
Financial Markets
Intellectual Property
Life Sciences
Securities