Annual Prop. 65 Conference and Green Chemistry Conference
San Francisco, CA
Spotlight on JAMS Speaker: Hon. William Cahill (Ret.)
Monday, September 15 | 4:00 to 5:00 PM
New Trend: Prop. 65 Consumer Class Action Suits
Over the years, there have been a number of class action cases with Prop. 65 causes of action - lead in mini-blinds, lead in toys, to name a few. But recently, there seems to be an increase in the volume of such cases. This Panel will look at those cases and explore what this means for Prop. 65 stakeholders.
Download the complete agenda and brochure.
Location:
Julia Morgan Ballroom of San Francisco
Merchants Exchange Building
465 California Street, 16th Floor
San Francisco, CA 94104
For the complete agenda and to register, please visit the Prop. 65 Clearinghouse website.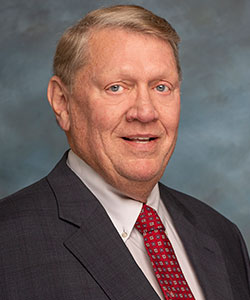 Business/Commercial
Civil Rights
Class Action and Mass Tort
Construction
Cybersecurity & Privacy
Employment
Energy Utility
Engineering and Construction
Entertainment and Sports
Environmental
Estates Probate Trusts
Federal Law
Financial Markets
Health Care
Insurance
Intellectual Property
International & Cross-Border
Personal Injury Torts
Real Property
Securities
Surety