In Memoriam
Hon. Steven A. Brick (Ret.)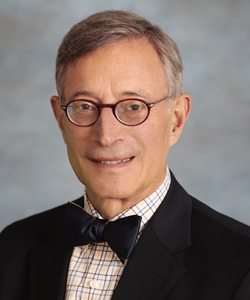 (1947-2017)
JAMS neutral and retired Alameda County Superior Court Judge Steven A. Brick passed away on Saturday, June 10, 2017.

Judge Brick joined JAMS in 2015 upon his retirement from the bench, where he had handled complex litigation, civil law and motion and civil trials and case management since 2001. In addition, he sat by designation in the state appellate courts. Prior to his appointment to the court, Judge Brick practiced law at Orrick, Herrington & Sutcliffe for two decades.

Colleagues and attorneys alike praised Judge Brick for his integrity as well as his mastery of complex litigation and ability to quickly grasp salient issues regardless of the subject matter. He gained a reputation both on the bench and at JAMS for fair and efficient resolution of class actions and other complex matters.

Judge Brick will be greatly missed.

Contributions in lieu of flowers may be made to the scholarship funds at Williams College or UC Berkeley School of Law, or to a charity of the donor's choice.