In Memoriam
Alex Polsky (1951-2019)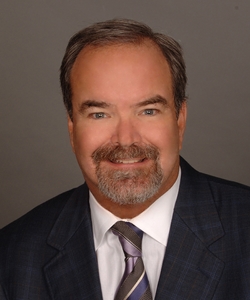 JAMS neutral Alexander S. Polsky passed away on February 23, 2019.
A fixture in Southern California ADR and legal circles, Alex resolved thousands of disputes in his nearly three decades as a neutral and ADR pioneer.
Alex was extremely involved at JAMS serving as an Owner, JAMS Board Member, Regional Advisory Committee Member and a Principal Benefactor of the JAMS Foundation.
He was well known for his ability to deal with extremely emotional parties and for his deft skill in managing complex disputes. Alex was recognized with multiple awards and honors for his ADR work, served in many leadership roles in legal organizations throughout California, ran for elected office, and was an excellent speaker, trainer and prolific writer on ADR topics.
Alex will be remembered by attorneys for his tenacity, sensitivity, creativity, strong work ethic, and his extraordinary ADR skills. His friends and colleagues at JAMS celebrate his compassion, courage, candor, loyalty, and passion.
Alex will be greatly missed. In tribute and remembrance of Alex, donations may be made to City of Hope.