In Memoriam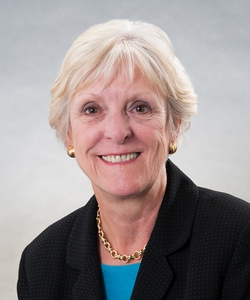 Hon. Carol Park-Conroy (Ret.)
(1945-2022)


Hon. Carol Park-Conroy (Ret.), JAMS neutral and retired Armed Services Board of Contract Appeals judge, passed away on July 7, 2022.
A leading advocate for ADR, Carol joined JAMS in 2013 and served as a mediator, arbitrator and neutral case evaluator. She began her law career as a clerk for U.S. District Court Judge Joseph Waddy and later handled civil matters as a trial attorney in the U.S. Department of Justice and in private practice. She was appointed to the Board of Contract Appeals in 1989, where she became a highly sought-after neutral in proceedings involving multi-million-dollar federal construction, supply and service contracts. Carol was a member and past officer of the National Association of Women Judges and winner of the Board of Contract Appeals Bar Association's Lifetime Achievement Award.
Carol enjoyed skiing and golf and traveled extensively, often with a group of fellow groundbreaking women judges from the Department of Justice.
She is survived by her husband of 36 years, Coleman J. Conroy, and many close friends. She will be greatly missed by all of us at JAMS.