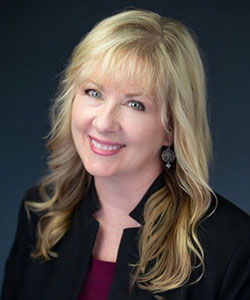 Hon. Anne Ollada (Ret.)
JAMS Mediator, Arbitrator and Referee/Special Master
Hon. Anne Ollada (Ret.) |
JAMS Mediator, Arbitrator and Referee/Special Master
Contact Case Manager
Lisa Gaige
410 17th Street Suite 2440
Denver, CO 80202
T: 303-534-1254
F: 303-534-1255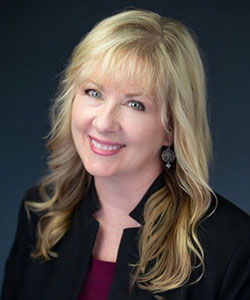 Hon. Anne Ollada (Ret.)
JAMS Mediator, Arbitrator and Referee/Special Master
Contact Information
Lisa Gaige
410 17th Street Suite 2440
Denver, CO 80202
T: 303-534-1254
F: 303-534-1255
General Biography
Practice Areas
Arbitration
Civil Rights
Employment Law
Personal Injury/Torts
Real Estate & Real Property
Honors, Memberships, and Professional Activities
Background and Education
Hon. Anne Ollada (Ret.) comes to JAMS having served over 22 years on the bench where she served for a time as presiding judge. During those 22 years, she heard thousands of bench and jury trials, and had face to face courtroom contact with countless litigants in both civil and criminal cases. Her cases ranged from personal injury, breach of contract, premises liability, professional negligence, HOA, landlord tenant and employment disputes to deciding issues pertaining to care and control and best interests of a child in protection order proceedings.
Judge Ollada has a reputation for being fair and patient, well versed in the law, and is widely thought of as having a calm and respectful demeanor. Her primary goal in the courtroom was to listen, rule according to the law and make sure every litigant left the court feeling heard.
Prior to being appointed to the bench she worked in private civil practice specializing in trial work for both plaintiffs and defendants as in-house defense counsel. She studied abroad and is fascinated by all different cultures and looks for ways to bring people who have clear cultural differences together to better understand each other.
Judge Ollada understands the stress that the trial process can bring to litigants and looks forward to assisting as many parties as possible to avoid the high cost of litigation, emotional stress and delay that is frequently associated with participating in a trial.
EXPERIENCE AND QUALIFICATIONS
Served 22 years as a trial court judge where she presided over thousands of cases from filing and pretrial procedures through to verdict, sentence and entry of judgment or dismissal
Heard and decided motions, discovery disputes, case management conferences, trials to the bench and presided over hundreds of jury trials
Practiced exclusively as a civil attorney as both plaintiff's and defense counsel prior to going on the bench
REPRESENTATIVE MATTERS
Prior to going onto the bench, Anne Ollada represented both Plaintiffs and Defendants in the following types of cases:
Personal Injury
Premises Liability
Landlord Tenant/Leasing
Home Owners Association and Neighbor Disputes
Property/Real Estate
Professional liability
Breach of Contract
Employment Disputes
Civil Rights
HUD Housing Claims
Honors, Memberships, and Professional Activities
Certified mediator- Colorado Bar Association forty-hour mediation training
Honors, Memberships and Professional Activities
Member, American, Colorado and Arapahoe County Bar Associations
Past President Colorado County Judges Association
Chairperson and editor of County Court Civil Bench Book
CLE presenter- Civil Round table, Protection Orders, Interpreter matters, Evictions 101
Arapahoe High School law class annual guest speaker and mock trial judge
Statewide Interpreter liaison committee member (past)
Background and Education
Magistrate Arapahoe County 1999-2006
National Judicial College week long seminars in Evidence, Complex reasoning and logic
Judge, Arapahoe County, Colorado 2006-2022
Served on several committees
Completed COIFFE
Judge Ollada has been a speaker at a number of CLE Presentations, including the Colorado State Judicial Conference and for CLE Colorado
Associate attorney with George Browning and Associates
Private practice specializing in civil trial work
J.D., California Western School of Law
B.A. University of California, Santa Barbara
Study abroad in Mainland China, Fudan University and Nanjing University
Upcoming Events
Past Events
Disclaimer
This page is for general information purposes. JAMS makes no representations or warranties regarding its accuracy or completeness. Interested persons should conduct their own research regarding information on this website before deciding to use JAMS, including investigation and research of JAMS neutrals. See More
Search our global directory of mediators, arbitrators and ADR professionals.
FIND A NEUTRAL