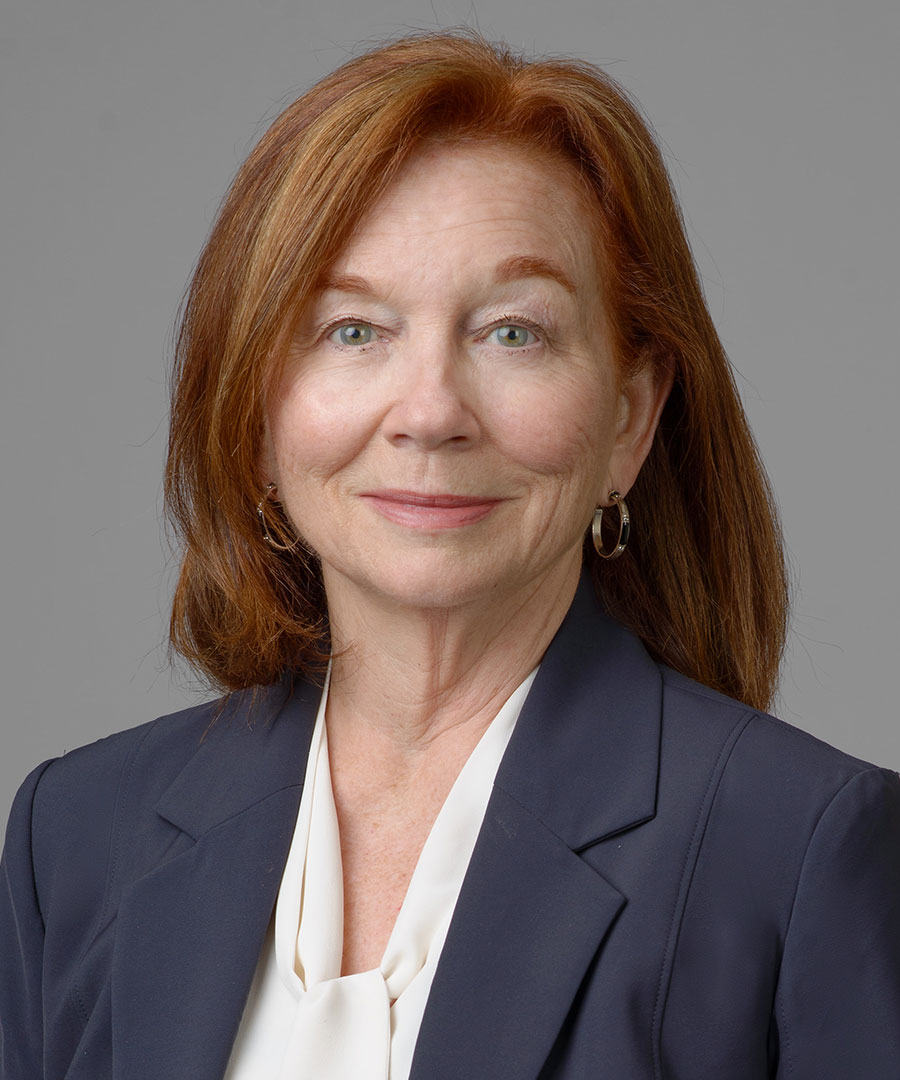 Leslie King O'Neal
JAMS Mediator, Arbitrator and Neutral Evaluator
Leslie King O'Neal |
JAMS Mediator, Arbitrator and Neutral Evaluator
Contact Case Manager
Jaquelyn Alvarez
600 Brickell Avenue Suite 2600
Miami, FL 33131
T: 786-405-0612
F: 305-371-5288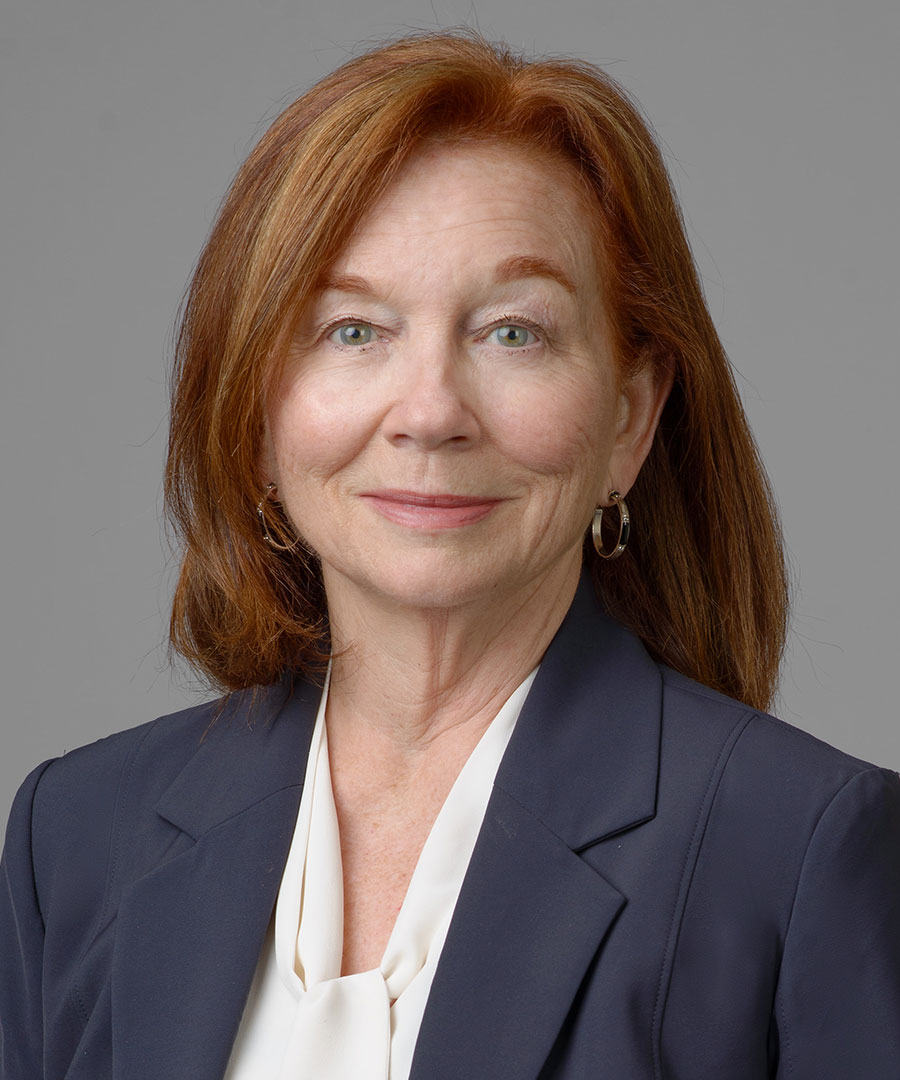 Leslie King O'Neal
JAMS Mediator, Arbitrator and Neutral Evaluator
Contact Information
Jaquelyn Alvarez
600 Brickell Avenue Suite 2600
Miami, FL 33131
T: 786-405-0612
F: 305-371-5288
General Biography
Practice Areas
Arbitration
Business & Commercial
Construction Defect
Governmental/Public Agency
Insurance
Special Master/Discovery Referee
Surety
Honors, Memberships, and Professional Activities
Background and Education
Leslie King O'Neal joins JAMS with over 40 years' experience handling construction and complex commercial litigation matters in private practice, as in house counsel for an ENR top 25 commercial general contractor, and as an alternative dispute resolution professional.
As a litigator, Ms. O'Neal represented owners, general contractors, subcontractors, design professionals and sureties in construction and commercial matters. She has substantial experience with managing and litigating disputes involving design and construction defects, mold and water intrusion, construction delays, and defaults, payment and performance bond claims and insurance claims. As in house counsel, she was involved in contract drafting and negotiation, well as managing claims and litigation involving builder's risk, commercial general liability insurance, professional liability, environmental and other types of insurance, claims on subcontractor payment and performance bonds and subcontractor default insurance, indemnity claims, breaches of contract, product failures, design and construction defects as well as delays and acceleration. She was responsible for managing all types of disputes through negotiation, mediation, arbitration and litigation. While in private practice and as in house counsel, Ms. O'Neal was responsible for managing and resolving numerous complex, multi-party matters involving multi-million dollar claims.
Her approach to arbitration and mediation is the result of her experience in managing cases to achieve resolution efficiently and economically. As a mediator, she assists parties in assessing risk, valuing claims, and making informed decisions about choosing options for resolution through guided exchange of information and pre-mediation discussions. She applies her experience in managing complex, multi-party cases to manage arbitrations in a well-ordered, fair, and cost-effective manner, in keeping with the goal of making arbitration a more efficient, speedy and inexpensive path to justice.
ADR Experience and Qualifications
Full time JAMS neutral serving as mediator, arbitrator, project neutral and neutral evaluator
Successfully negotiated hundreds of disputes to resolution over her 44-year career
Served as an arbitrator on a number of construction arbitration panels
Florida Supreme Court certified civil mediator since 2021
Member, Advisory Committee, University of Florida Institute for Dispute Resolution since 2021
Florida Bar Board Certified in Construction Law since 2010
Adjunct Professor, Pepperdine Law School, teaching "Arbitration Theory & Practice" since 2020
Representative Matters
Represented multinational theme park owner in several large construction disputes involving design and construction defects and delays related to hotels, retail and entertainment venue, and themed rides
Represented public owner in claim against design professionals and construction manager for design and construction defects involving a courthouse; also represented public owner in arbitration against construction manager for failure to provide sales tax savings to public owner
Represented subcontractor in arbitration against theme park owner for delays and disruptions related to construction of new attraction
Represented general contractor in claims against government agency for design defects, delays and disruption and pass-through claims by subcontractors on multi-million dollar hospital
Represented general contractor in claim by owner for construction defects and unfair and deceptive trade practices regarding multi-story condominium towers; included claim on OCIP insurance policy
Represented roofing subcontractor in insurance subrogation claim by public owner's insurer regarding hurricane damage to airport terminal
Represented general contractor in numerous multi-party construction defect claims related to condominiums
Represented general contractor in numerous subcontractor default claims, including claims against performance bond sureties and Subguard and similar insurance policies
Served as arbitrator on delay claim and counterclaim by subcontractor against general contractor on public arena project
Served as arbitrator on construction defect claim by owner against general contractor and subcontractors on large, luxury residence
Honors, Memberships, and Professional Activities
Professional Activities
Fellow, American College of Construction Lawyers (1996 – present)
Board of Governors (1998 – 2001)
Chair, American Bar Association Forum on Construction Law (1997-98)
Chair, Division One Steering Committee, ABA Forum on Construction Law (1991-1992)
Vice Chair, ABA Tort & Insurance Practice Section, Fidelity & Surety Law Committee (1991- 1994)
Selected Awards and Honors
Lifetime Achievement Award, Florida Bar, Real Property, Trust and Probate Section, Construction Law Committee (2019)
BTI Consulting Group Client Service Award (1999)
Martindale Hubbell AV Preeminent Rating
While in private practice, listed regularly as a construction lawyer in Best Lawyers in America, Florida Super Lawyers, Chambers Guide
Select Publications
Reflections on the Development of Construction Law Through the First 30 Years of the ACCL and Beyond, 14 JACCL 77 (Winter 2020) (Editor, with Howard Goldberg, Paul Lurie, Larry Schor and James Nagle)
Guidelines for Construction Industry Internal Investigations, 8 JACCL 59 (Summer 2014) (with Paul Bruno, G. Edward Cassady III and Ernest Badway)
Construction Damages and Remedies (2d Edition) (chapter author) (ABA Press 2013)
"Sick" Buildings and "Toxic" Mold Claims, 181 The Environmental Counselor 2 (September 2003)
Managing and Litigating the Complex Surety Case (chapter author) (ABA Press 2007)
"Charting the Course: the 1994 Construction Industry Survey on Dispute Avoidance and Resolution, Part 1" 15 The Const. Law. 4 (November 1995) (with Thomas Stipanowich)
Select Speaking Engagements
"Who? What? Where? Assembling Your Construction Data," University of Florida 10th Annual E-Discovery Conference, Gainesville, FL, February 2023
"Resolving Construction Disputes More Efficiently: How In House Counsel Can Enhance Mediation, Arbitration and Other ADR Processes," AGC Surety Bonding and Construction Risk Management Conference; In House Counsel Meeting, Bonita Springs, FL (January 2023)
"Beyond the Basics: Using Mediation More Effectively to Resolve Disputes Earlier," ABA Litigation Section Round Table (virtual), December 2022
"What I Wish I Knew Then," ABA Forum on Construction Law Fall Meeting, Memphis, TN, October 2022
"E-Discovery Challenges from New Construction Technology" University of Florida 9th Annual E-Discovery Conference, Gainesville, FL, March 2022
"Robot Dogs, Drones, Wearables and Collaborating in the Cloud: Legal Issues and Construction Technology" ACCL Annual Meeting, February 2022
"ADR Insights Into the Construction Industry: What Has Worked and What Does the Future Hold?" CPR Institute Construction Advisory Committee Webinar (virtual) November 2020
"Enhancing Women's Skills in Early Dispute Resolution" ENR Groundbreaking Women in Construction (Virtual); August 2020
"Show Me the Money—Now! Tips and Case Studies on Resolving Complex Construction, Surety and Insurance Disputes Quickly and Effectively" AGC Surety Bonding and Construction Risk Management Conference, Bonita Springs, FL, February 2020.
"Advancing Women in Construction Law" ENR Groundbreaking Women in Construction, San Francisco, CA; May 2019
"Weathering the Storm: Resilience & Sustainability in Design and Construction" (Moderator & co-chair) ACCL & ACOEL, Columbia University Law School, New York NY; April 2018
"Best Practices in Construction Risk Management" ABA Forum on Construction Law Annual Meeting, Nashville, TN; April 2016
Background and Education
Background and Education
Associate General Counsel, Brasfield & Gorrie L.L.C., 2007-2022
Shareholder, Greenberg Traurig PA, 2004-2007
Partner, Holland & Knight, LLP 1992-2004
Shareholder, Markel McDonough & O'Neal, 1981-1992
J.D., University of Florida, Levin College of Law, 1977
B.A., University of Florida, 1974 (with honors)
Upcoming Events
Past Events
Disclaimer
This page is for general information purposes. JAMS makes no representations or warranties regarding its accuracy or completeness. Interested persons should conduct their own research regarding information on this website before deciding to use JAMS, including investigation and research of JAMS neutrals. See More
Search our global directory of mediators, arbitrators and ADR professionals.
FIND A NEUTRAL