Presented by the American Bar Association, Business Law Section
Spotlight on JAMS Speaker: James E. McGuire, Esq.
Topic: Planned Early Negotiation: Managing Conflict Portfolios by Early Intervention
Friday, April 5, 2013 | 8:00 a.m. EST
Panel discussion on planned early negotiation, how lawyers can serve their clients through early settlement efforts, address company protocols that aim to reduce cost by prompting early assessment and management of litigation risks, while maintaining a thriving business though innovative billing methods.
Panelists include:
John Levitske, Managing Director, Duff & Phelps, Chicago, IL
Kathleen Bryan, President & CEO, International Institute for Conflict Prevention and Resolution, New York, NY
David H. Burt, Senior Counsel, E.I. du Pont de Nemours & Company, Wilmington, DE
James McGuire, Mediator, JAMS, Boston, MA
Bennett Picker, Senior Counsel, Stradley Ronon Stevens & Young LLP, Philadelphia, PA
Spotlight on JAMS Speaker: Hon. Randall J. Newsome (Ret.)
Topic: All That You Can Leave Behind: Law Firm Insolvencies, the Unfinished Business Rule and its Impact on Business Lawyers
Saturday, April 6, 2013 | 10:30 a.m. EST
This program will discuss the recent wave of law firm bankruptcy filings including the notable filing by Dewey & Leboeuf in 2012. The panel will discuss the reasons why several firms have gotten into financial trouble and will discuss the litigation, including claims under the so-called "unfinished business doctrine", that has arisen in subsequent bankruptcy cases.
Speakers include:
Jessica Gabel, Associate Professor of Law, Georgia State University School of Law, Atlanta, GA
Paul Hage, Partner, Jaffe Raitt Heuer & Weiss, P.C., Detroit, MI
David Lat, Managing Editor, Above The Law, New York, NY
Honorable Randall J. Newsome, Mediator and Arbitrator, JAMS, San Francisco, CA
Gerald Niesar, Partner, Niesar & Vestal, LLP, San Francisco, CA
Albert Togut, Senior Member, Togut, Segal & Segal, LLP, New York, NY
April 4-6, 2013
The Washington Hilton
1919 Connecticut Avenue NW
Washington, DC 20009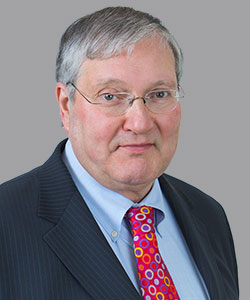 Banking
Business/Commercial
Class Action/Mass Tort
Construction Defect
Employment
Insurance
Intellectual Property
International & Cross-Border
Life Sciences
Professional Liability
Securities