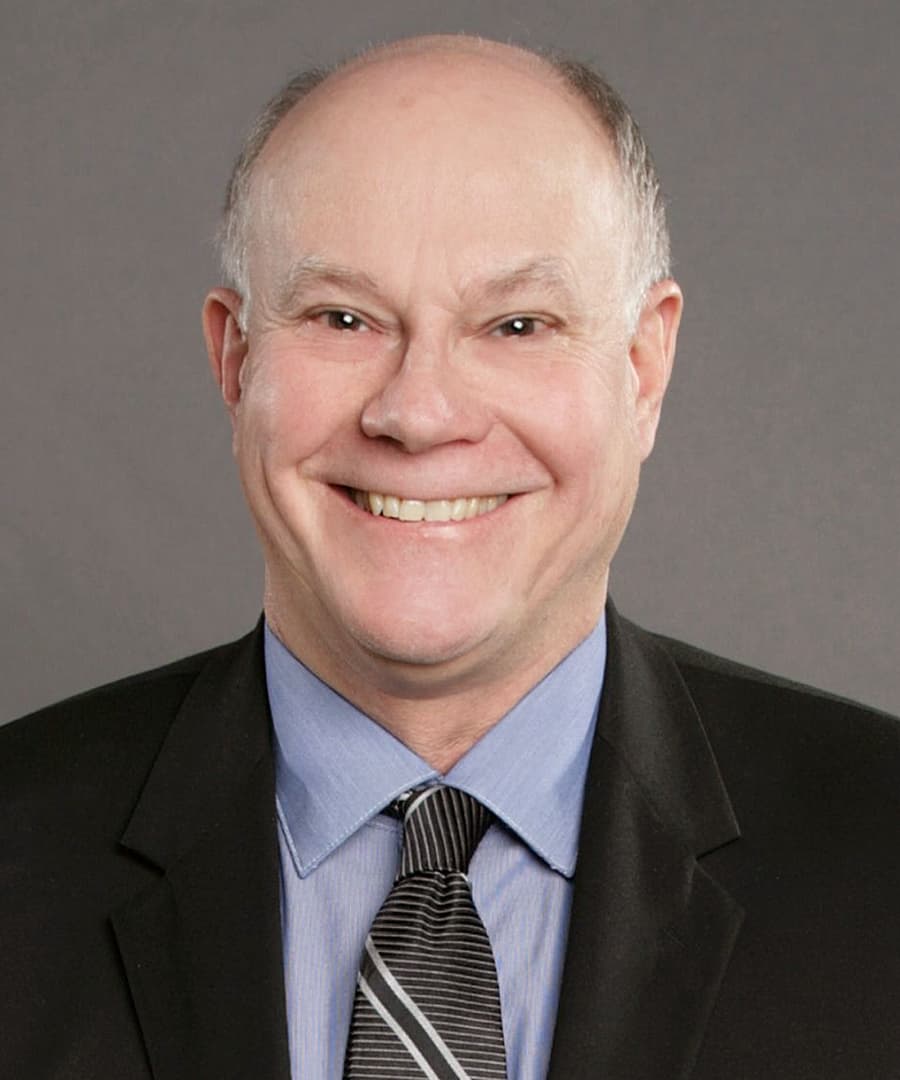 Judge Jeffrey M. Ramsdell (Ret.)
Contact Case Manager
Michelle Nemeth
1420 Fifth Ave. Suite 1650
Seattle, WA 98101
T: 206-292-0441
F: 206-292-9082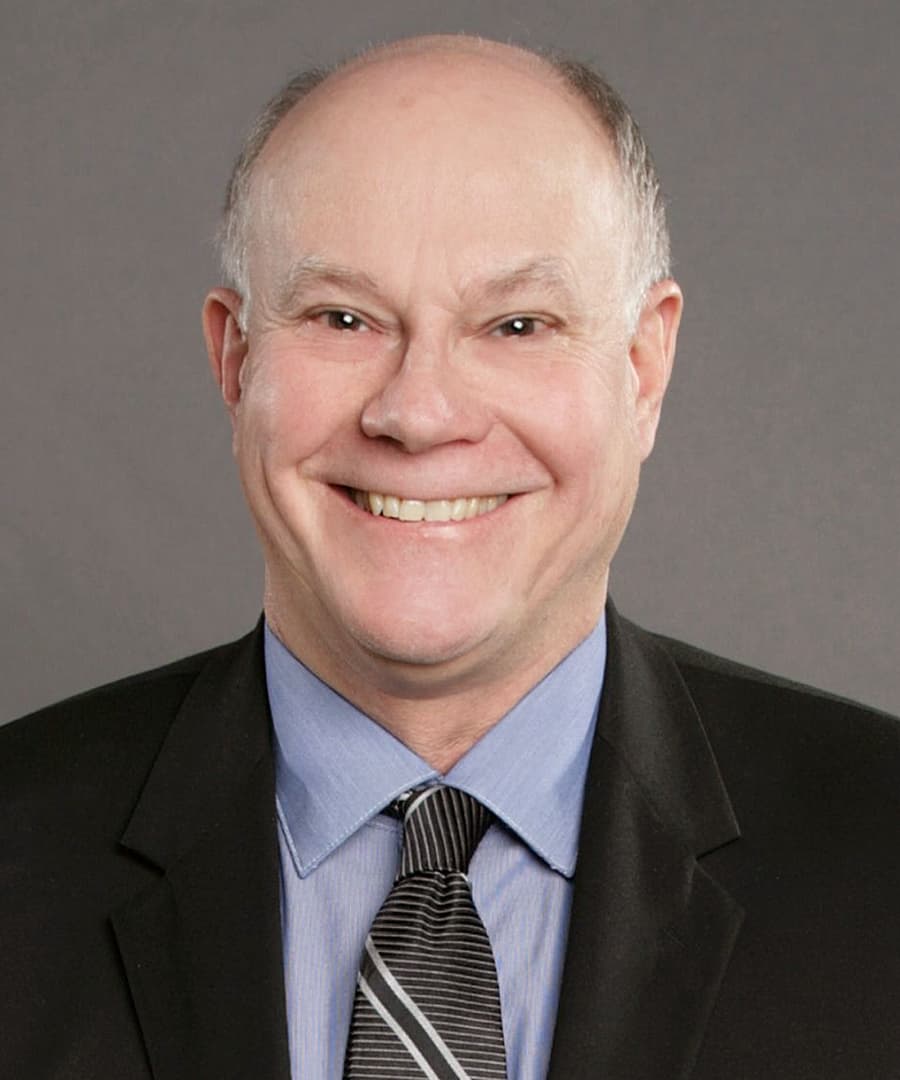 Judge Jeffrey M. Ramsdell (Ret.)
Contact Information
Michelle Nemeth
1420 Fifth Ave. Suite 1650
Seattle, WA 98101
T: 206-292-0441
F: 206-292-9082
General Biography
Practice Areas
Business & Commercial
Class Action & Mass Tort
Construction Defect
Employment Law
Environmental Law
Insurance
Maritime & Admiralty Law
Personal Injury/Torts
Professional Liability
Real Estate & Real Property
Honors, Memberships, and Professional Activities
Background and Education
Judge Jeffrey Ramsdell (Ret.) comes to JAMS following a 21-year judicial career on the King County Superior Court.
While on the King County Superior Court, Judge Ramsdell handled cases ranging from class action lawsuits to the intra-family dispute about the legacy of the late Jimi Hendrix. Judge Ramsdell is known for his patience, compassion and sincere desire to achieve a just result, which has earned him the respect of lawyers on both sides of the bar.
Judge Ramsdell brings to JAMS experience that will assist in resolving even the most difficult of cases. His comfort with high-profile and high-conflict cases enables him to be an effective and sympathetic listener while keeping the parties on task to reach resolution. Judge Ramsdell has a reputation of being compassionate when he should be, "no nonsense" when he has to be, and always respectful, which will serve him well as a JAMS neutral.
ADR Experience and Qualifications
Conducted mandatory settlement conferences in multiple categories of civil litigation for over 20 years as a judge on the King County
Experience as an attorney for the Court of Appeals: Division I and the King County prosecutor's office
Presided over multiple class action lawsuits regarding wrongful discharge, breach of contract, tortious interference, defamation, retaliation, failure to accommodate, whistleblower complaints and covenants not to compete
Representative Matters
Business & Commercial

Heard matters regarding breach of fiduciary duties/class action and breach of contract regarding the issuance of fishing rights shares 
Fraudulent transfer, breach of contract, borrower/bank disputes and commercial leases
Handled matters regarding the Consumer Protection Act and fraudulent concealment and failure to disclose on Form 17
Presided over contract cases regarding legal representation, employment, international shipping and construction and subcontractor services, including claims for outrage and negligent infliction of emotional distress
Smith v. Sea Ventures, 96-2-27667-7, 93 Wn.App. 613 (1999): Recovery of corporate assets that were distributed to former shareholders upon dissolution
Svensen v. Stock and John L. Scott Realty, 96-2-10174-5, 143 Wn.2d. 546 (2001): Real estate agency's liability for Form 17 violation when seller failed to disclose water infiltration issue on realtor's advice
Matia Contractors v. City of Bellingham, 07-2-15702-6, 144 Wn.App 445 (2008): Whether the claim filing statute, RCW 4.96.010, applies to all claims for money damages or just those that sound in tort
Miller v. One Lincoln Tower, LLC, 04-2-34678-9, unpublished 58030-2-I: Provision limiting buyer's remedies in real estate purchase contract 

Class Action & Mass Tort

Presided over class actions regarding wage and hour, working conditions, title insurance and breach of fiduciary duties
Handled cases regarding wrongful discharge, breach of contract, tortious interference, defamation, retaliation, failure to accommodate, whistleblower complaints and covenants not to compete
Heard matters regarding fraudulent concealment and failure to disclose on Form 17
Pugh v. Evergreen Hospital, 10-2-33125-5: Claims for compensation brought by registered nurses for missed rest and meal breaks
Howard v. McKinstry Co., 07-2-37189-3: HVAC installers' claims for overtime and uncompensated travel time
Frechin v. King County Dept. of Transportation, 13-2-23545-5: Bus drivers' claims for uncompensated missed meal periods

Construction Defect

Handled cases regarding the Washington Condominium Act, breach of warranty of habitability and contract, condos and other building projects
Polygon N.W. Co. v. Village II, LLC, 03241367-4: Condominium construction defects and lack of prelitigation notice under chapter 64.50 RCW
Kim v. Bayley Construction, Inc., 03-2-27111-0, unpublished 55034-9-I: Application of the "completion and acceptance doctrine"
Mill Street Homeowners' Assoc. v. 510-3, LLC. 05-2-24718-5: Condominium construction defects
Tribeca Residential Owners' Assoc. v. Milliken South Slope, LLC, 08-2-02613-2: Condominium construction defects

Employment Law

Heard employment security cases dealing with characterization of employees vs. independent contractors and timeliness of filing for benefits
Magee v. Rite Aid, 06-2-25454-6, 144 Wn.App. 1 (2008): Former employee's filing of anti-harassment petition against store manager as notice to employer of industrial insurance claim
Network Communication v. Employment Security Dept., 06231920-9, unpublished 60212-8-I: Application of "newsboy" exception under RCW 50.04.240 to employer's duty to pay unemployment benefits
Ngo v. Hearst Corp., 96-2-20107-2, unpublished 42456-4-1: Liability of newspaper company for injuries incurred by plaintiff when he was assaulted while delivering newspapers
Lavarias v. Department of Employment Security, 00-2-20986-0, unpublished 48353-6-I: Employee denied unemployment benefits because she was deemed not available for work

Environmental Law

Handled environmental matters regarding the Model Toxics Control Act (MTCA) and Condemnation and Land Use Partition Act (LUPA) 
Pacific Sound Resources v. Burlington Northern Santa Fe Railway Corp., 02-2-27778-I, 130 Wn.App. 926 (2005): Ruling on the meaning of the phrase "remedial action confirms cleanup standards are met" under MTCA
In re the Petition of the Seattle Popular monorail v. HTK Management LLC, 04-2-10035-6, 155 Wn.2d 612 (2005): Monorail condemnation action involving "Sinking Ship" parking garage

Estate/Probate/Family Law

Presided over undue influence matters
Handled family law matters regarding characterization and valuation of parties' property, distribution of assets and liabilities, parenting plans, child support orders, non-parental custody, relocation and application of the Uniform Child Custody Jurisdiction Act (UCCJA)
In re the Estate of James Allen Hendrix, 02-4-02569-0, unpublished 55711-4-I: Family dispute regarding the estate of Jimi Hendrix's father and control of the Hendrix music legacy
Cohanim v. Cohen 11-3-02353-6, unpublished 68010-2-I: Application of Uniform Child Custody Jurisdiction and Enforcement Act (UCCJEA) when children were taken from Guatemala and relocated to Seattle
Wade v. Wade, 96-3-06251-4: Dissolution with children
Hensrude v. Hensrude, 16-3-04689-8: Dissolution involving tracing of assets and the valuation of millions of dollars of assets, including real property, commercial entities and marijuana businesses
Kendall v. Kendall, 05-3-01063-4, unpublished 668358-8-I: Modification of child support

Government/Public Agency

Presided over liability of government cases for DUI offenders and violent offenders while on supervision, mental health workers under RCW 71.05.120 and placement of pedestrian road crossing signals
Schulte v. Mullen and City of Seattle, 13-2-35695-3, unpublished 72821-1-I: Liability of City for vehicular deaths and injuries caused by City DUI probationer
Garcia v. State of Washington Dept. Of Transportation, 03-2-41742-4, unpublished 63689-8-I: Department's failure to install crosswalk technology as proximate cause of pedestrian's death
Mock v. Dept. of Corrections, 15-2-05471-6, 200 Wn.App 667 (2017). Ruling on whether the Department of Corrections has common law duty to inform sentencing court of offender's previous community custody violations 

Insurance

Washington Insurance Fair Conduct Act, bad faith, breach of contract, violation of the Consumer Protection Act (CPA), loss of consortium and scope of health care coverage 
S&K Motors Inc. v. Harco National Insurance Co., 08-2-08837-5, 151 Wn.App. 633 (2009): Insurer's receipt of benefit from third-party recovery prior to insured being fully compensated for loss
Kiribati Seafood Co., LLC v. International Specialty Inc., 03-2-20808-6:Claim for wages and costs related to repatriation of stranded crew members
Carr v. Blue Cross of Washington and Alaska, 97-2-29620-0, 93 Wn.App. 941 (1999):Plaintiff's reconstructive surgery following the removal of ruptured silicone breast implant properly classified as covered mastectomy
Humphrey v. Swedish Medical Center, 12-2-25691-8: Allegation that uninsured patients were charged excessive fees for emergency room care through contract of adhesion

Maritime & Admiralty Law

Presided over cases involving Jones Act negligence and unseaworthiness claims
Zielinski v. Time Bandit, 15-2-00747-5: Liability for crewman's hand injury sustained from firework explosion on episode of  the TV show "Deadliest Catch"
Townsend v. Foss Maritime Co., 12-2-26697-2: Plaintiff establish negligence per se under the Jones Act by working more than 12 hours in a consecutive 24-hour period

Personal Injury/Torts

Presided over personal Injury and negligence cases regarding construction site injuries and damage, car accidents, slip and fall and wrongful death
Heard matters regarding products liability, specifically, airbags, airplane carburetors and helicopter rotors
Vargas v. Inland Group, P.S., LLC, 13-2-32219-6: Multiple issues related to control of jobsite where subcontractor sustained severe head injury due to whipping of concrete pouring hose
Collins v. Ketchikan, 05-2-15866-2: Painting contractor's death caused by ignition of paint fumes in confined interior space
Carter Robinson Helicopter, 02-2-14957-0: Allegations that tail rotor design contributed to helicopter crash
Becker v. Forward Technologies Industries, Inc., 10-2-26593-7: Allegations that faulty carburetor contributed to plane crash  

Professional Liability

Experience with professional liability cases regarding medical malpractice, specifically thoracic surgery, obstetrics, orthopedics and other health care providers
Presided over legal malpractice cases regarding trial practice, representation and billing
Marchiaro v. University of Washington, 96-2-27054-7: Claim against UW for medical malpractice in the post–heart surgery death of its former chief of thoracic surgery
Lucky Break Wishbone v. Gould, 15-2-14568-1: Bench trial of numerous allegations of malpractice regarding preparation and trial strategy in patent/trademark trial
Davis v. Davis, Wright, Tremaine, 97-2-22603-1, 103 Wn.App. 638 (2000): Application of six-year statute of limitations for written contract to legal malpractice claim

Real Estate & Real Property

Handled easements, restrictive covenants, boundary disputes and adverse possession cases
Curtis v. Chinn, 97-2-18025-2, unpublished 44408-5-I: Mother-in-law apartment constructed above garage violated restrictive covenants
Bright v. McGrath, 96-2-251119, unpublished 41349-0-I: Application of restrictive covenants provision to a boat slip assignment that encroached on neighbor's shorelands
Honors, Memberships, and Professional Activities
Completed Virtual ADR training conducted by the JAMS Institute, the training arm of JAMS.


President, Washington State Superior Court Judges' Association (SCJA), 2013–2016
Trustee, Superior Court Judges' Association, 1997–2000
Chair, Best Practices Committee, SCJA, 2001–2002
Member Bench, Bar Press Committee, 2002–2017
Executive Committee, King County Superior Court
President, West Point Parents' Club of Washington State, 2015–2016
Member, Washington State Field Force for the West Point Admissions Office, 2017–Present
Background and Education
Judge, King County Superior Court, 1997–2018
Chief Criminal Judge, King County Superior Court, 2001–2004
Chief Judge, Regional Justice Center, King County Superior Court, 2006
Judge Pro Tem, Seattle Municipal Court, 1994–1996
Staff Attorney, Division I Court of Appeals, 1989–1996
Legal Writing Instructor, University of Puget Sound College of Law, 1990–1992
Criminal Trial Prosecutor, King County, 1986–1989
Law Clerk, Honorable Solie Ringold, 1985–1986
J.D., University of Toledo College of Law, magna cum laude, 1985
B.A., Gettysburg College, cum laude, 1979
Home Office
HOME OFFICE
Available to Travel
Disclaimer
This page is for general information purposes. JAMS makes no representations or warranties regarding its accuracy or completeness. Interested persons should conduct their own research regarding information on this website before deciding to use JAMS, including investigation and research of JAMS neutrals. See More
Search our global directory of mediators, arbitrators and ADR professionals.
FIND A NEUTRAL