Hon. Robert B. Freedman (Ret.)
Contact Case Manager
Tracey Rentner
Two Embarcadero Center Suite 1500
San Francisco, CA 94111
T: 415-774-2639
F: 415-982-5287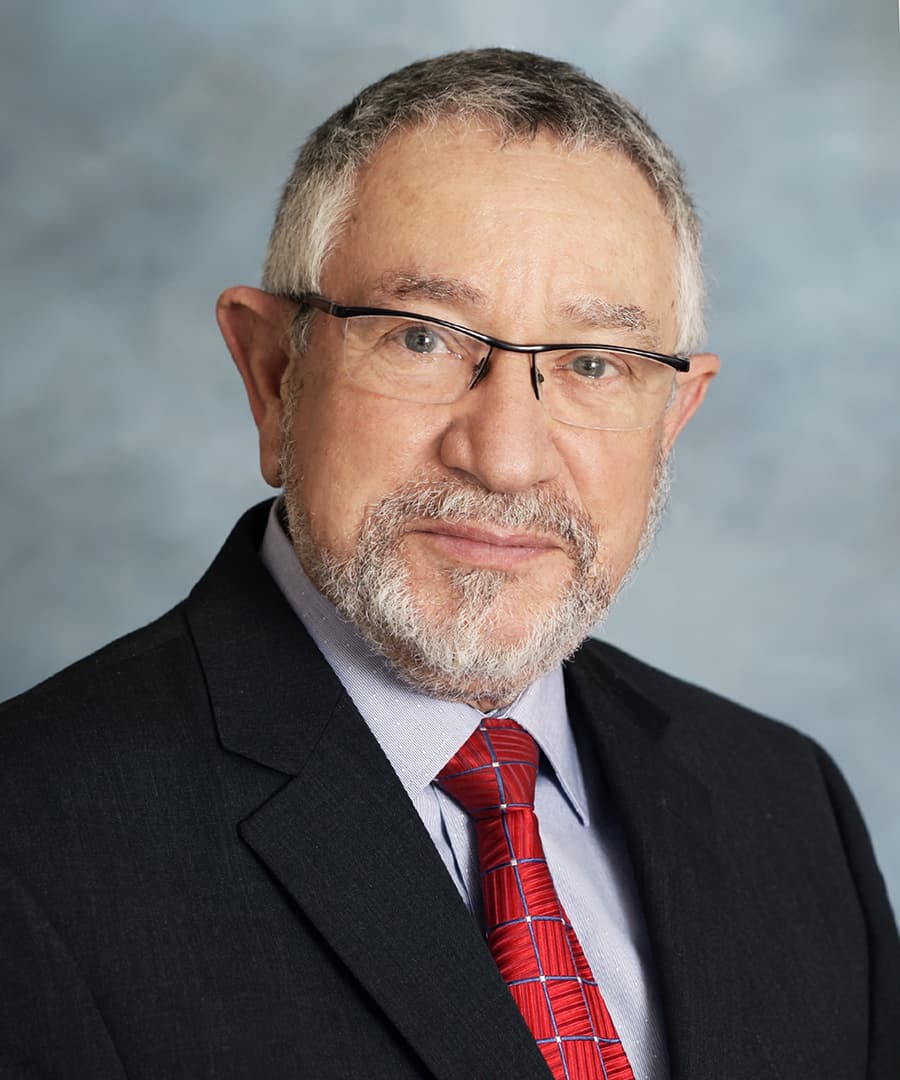 Hon. Robert B. Freedman (Ret.)
Contact Information
Tracey Rentner
Two Embarcadero Center Suite 1500
San Francisco, CA 94111
T: 415-774-2639
F: 415-982-5287
General Biography
Practice Areas
Business/Commercial
Class Action and Mass Tort
Construction
Employment
Governmental Public Agency
Insurance
Personal Injury Torts
Special Master Discovery Referee
Honors, Memberships, and Professional Activities
Background and Education
Available to conduct virtual/remote mediations, arbitrations and other ADR proceedings on a variety of online platforms, including Zoom.

Hon. Robert B. Freedman (Ret.) brings to JAMS 21 years of experience on trial courts in Alameda County and 27 years of civil litigation experience as an attorney prior to joining the bench. Having served as the Assistant Presiding Judge, as well as Supervising Judge/Civil Direct Calendaring, he values efficiency and enjoys working with technically savvy attorneys.
Respected by lawyers on both sides of the aisle, Judge Freedman places a high premium on civility and is lauded for his even-handed demeanor. Described by those who have appeared before him as exceptionally bright, he is able to quickly grasp complex issues. 
ADR Experience and Qualifications
Served as Assistant Presiding Judge Alameda County Superior Court.
Presided over cases in the Alameda Superior Court Complex Litigation Department and as Asbestos Case Management Judge. 
Presided over and settled countless matters in all areas of civil litigation including asbestos, employment class actions, construction defect, personal injury and governmental agency disputes.
Representative Matters
Business/Commercial

Randolph v. AT&T Wireless, RG05-193855. Class alleged AT&T Wireless's unfair and deceptive practice of imposing an undisclosed charge to customers, applied like a tax, to recover a business overhead expense it had to pay to operate as a wireless carrier
Thomas v Global Vision Products RG03-091195. $30 million settlement agreement between Global Vision Products Inc. and a class of plaintiffs that claimed the company falsely billed its hair loss treatment system and that  the TV, radio, print and Internet ad campaigns used fabricated medical studies, fictitious clinics and experts, and unsubstantiated testimony
General Motors Dex-Cool/Gasket Cases JCCP004495. Nationwide class action brought by motorists who claimed GM's Dex-Cool coolant damaged the engines in their vehicles; the settlement resolved the claims of all plaintiffs except those in Missouri, and awarded refunds of up to $800 to current and former owners and lessees of certain GM models for related engine repairs; recovery by class members truncated after GM entered bankruptcy
In re Chiron Shareholder Deal RG05-230567. Class action brought by shareholders seeking injunctive relief to prevent the controlling shareholder, from acquiring the remaining shares for an inadequate price and alleging that the defendants misused non-public information about the company  to acquire it at a significant discount from its true value 
Staudenraus v. Bisno. Matter involving a claim of investor fraud by a limited partner against a general partner

Construction

Golden State Developers v. Allied Insurance Corporation and cross-actions RG10509252. Insurance Coverage/Bad Faith action involving multiple residential developments and related construction defect actions and cross claims for contribution among carriers

Employment

Savaglio, et al. a. Wal-Mart Stores, Inc., et al. A110120, A111606.  Resolved post-trial motions in a statewide wage and hour class action in which a jury awarded a class of 116,000 Wal-Mart workers $57 million in compensatory damages and $115 million in punitive damages for missed meal and rest breaks
Andrews v. Lawrence Livermore National Laboratory. Wrongful termination case with 130 individual plaintiffs alleging age discrimination which was litigated in two separate jury trials; matter settled while cross-appeals pending
Duran v. U.S. Bank, No. 2001-35537. Wage and hour class action involving business bankers and the outside salesperson exemption. California Supreme Court provided guidance for the certification of class actions in wage and hour misclassification litigation and the use of representative testimony and statistical evidence at trial of such a class action
Washington Mutual /JP Morgan Chase Wage & Hour Cases JCCP0044976. Three class actions alleging the banks failed to pay overtime to a group of about 4,000 current and former loan consultants across the nation; resulted in a $38 million settlement

Governmental Public Agency

Alliance For McKillop Road v. City of Oakland January 28, 2008No. RG07342506. Claims brought by property owners against several public entities for damage arising out of a May 13, 2006, landslide caused by soil erosion in Sausal Creek which damaged private residences on McKillop Road, the road itself, and sewer and water lines
Capitol People First v. Department of Developmental Services, et al. Class action involving persons with developmental disabilities in California who reside in facilities with a capacity of 16 or more, and persons at risk of placement in such facilities alleging violation of the Lanterman Developmental Disabilities Services Act, state nondiscrimination laws and the Americans with Disabilities Act;  settlement required the state to increase efforts to inform about options, and to assign caseworkers to annual status meetings, scheduled so the patients can attend
Honors, Memberships, and Professional Activities
Executive Board, California Judges' Association, 2019-present
Judicial Member, Board of Governors of the Association of Business Trial Lawyers, Northern California Chapter, 2007-Present
Member, Information Technology Advisory Committee (formerly Court Technology Advisory Committee) to the Judicial Council, 2014- 2017
Distinguished Judicial Service Award, San Francisco Trial Lawyers Association, 2012
Board of Trustees, Bernard E. Witkin Alameda County Law Library, 2000-2007
Alameda County Trial Judge of the Year, Alameda-Contra Costa Trial Lawyers Association, 2008
Faculty member at the California Judicial College, 1998-2002
President, Alameda County Bar Foundation, 1995
Member, Civil and Small Claims Advisory Committee to the California Judicial Council
President, Alameda County Bar Association, 1988
ADR Profiles
Background and Education
Judge, Alameda County Superior Court, 1998-2017
Judge, Oakland-Piedmont-Emeryville Municipal Court, 1996-1998
Solo Practitioner, 1995-1996
Partner, Wald, Freedman, Chapman, and Bendes (and predecessor entities), 1969-1995
J.D., University of California, Berkeley School of Law (formerly Boalt Hall), 1968
B.A., with Honors, University of California, Los Angeles, 1965
*Judge Freedman was disciplined in 2007 by the Commission on Judicial Performance for not deciding bench trial decisions and motions within the required 90 days. Thereafter, Judge Freedman went on to serve the court for ten more years as one of its leaders, handling complex cases and the court's technology committee.  For further details regarding the discipline, please see the Commission's website.
Home Office
HOME OFFICE
San Francisco, California
Two Embarcadero Center, Suite 1500, San Francisco, CA 94111
View Location Details
Silicon Valley, California
160 W. Santa Clara St., Suite 1600, San Jose, 95113 CA
View Location Details
Walnut Creek, California
1255 Treat Blvd., Suite 700, Walnut Creek, CA 94597
View Location Details
Available to Travel
Disclaimer
This page is for general information purposes. JAMS makes no representations or warranties regarding its accuracy or completeness. Interested persons should conduct their own research regarding information on this website before deciding to use JAMS, including investigation and research of JAMS neutrals. See More
Search our global directory of mediators, arbitrators and ADR professionals.
FIND A NEUTRAL