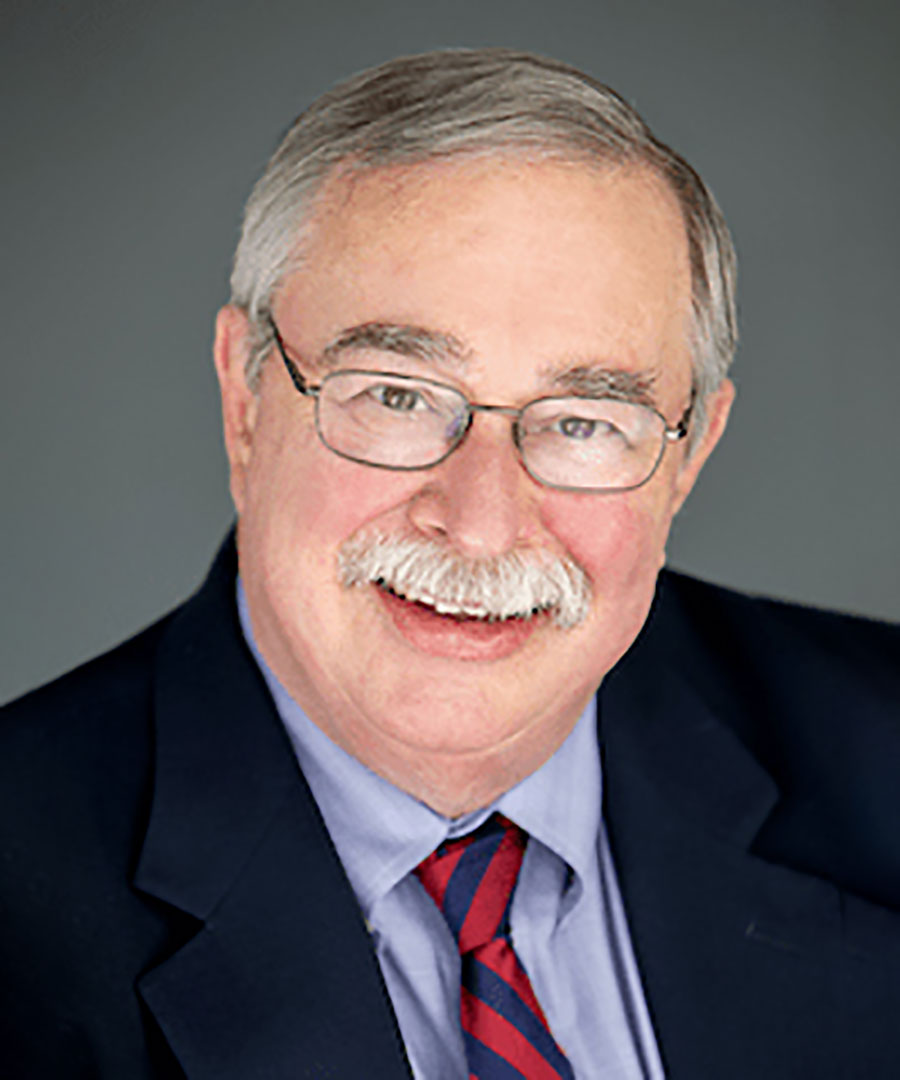 Hon. Robert L. McGahey, Jr. (Ret.)
JAMS Mediator, Arbitrator and Referee/Special Master
Hon. Robert L. McGahey, Jr. (Ret.) |
JAMS Mediator, Arbitrator and Referee/Special Master
Contact Case Manager
Lisa Gaige
410 17th Street Suite 2440
Denver, CO 80202
T: 303-534-1254
F: 303-534-1255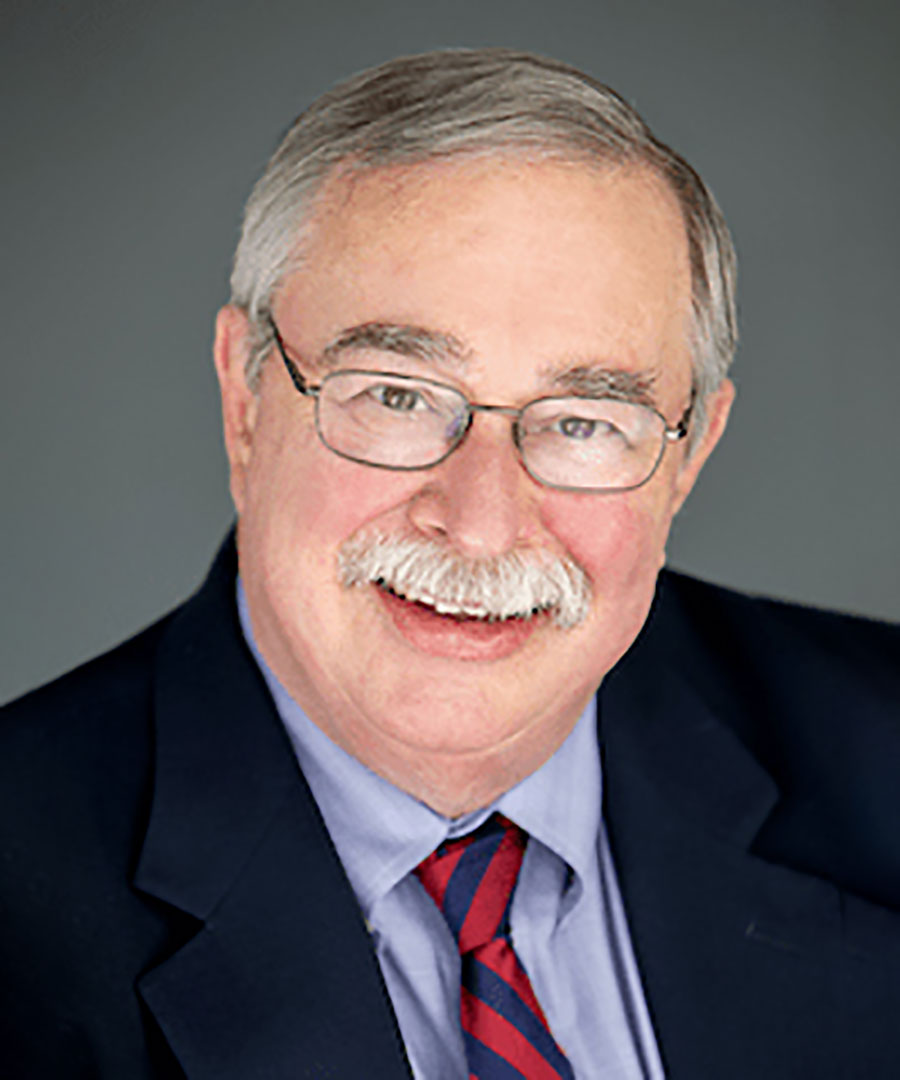 Hon. Robert L. McGahey, Jr. (Ret.)
JAMS Mediator, Arbitrator and Referee/Special Master
Contact Information
Lisa Gaige
410 17th Street Suite 2440
Denver, CO 80202
T: 303-534-1254
F: 303-534-1255
General Biography
Practice Areas
Arbitration
Administrative Law
Business Commercial
Civil Rights
Construction
Education Law
Entertainment and Sports
Family Law
Governmental Public Agency
Health Care
Insurance
Professional Liability
Honors, Memberships, and Professional Activities
Background and Education
Hon. Robert L. McGahey, Jr. (Ret.) is a JAMS DENVER neutral. JAMS Denver is a licensee office. Policies and procedures may differ between JAMS, Inc., and JAMS Denver. Please visit https://jamsdenver.com/ or contact Lisa Gaige at admindocs@jamsdenver.com or 303-534-1254 for information related to JAMS Denver.
---
Robert L. McGahey, Jr. was a Denver District Court Judge from January, 2000 until October 2020. In his final rotation as a judge he was assigned to a civil division. He has previously served in the Criminal and Domestic Relations divisions; he served as the Presiding Judge in both divisions. Before his appointment, he was a practicing civil trial lawyer for over 25 years, during which time he tried over 100 jury trials. His practice focused on insurance defense litigation, coverage disputes and worker's compensation.
Having participated in a great many mediations and arbitrations as a representative of a party and later having overseen litigation as a judge, he is acutely aware of uncertainties and stressors the legal process imposes upon its participants. Judge McGahey retired from the bench enthused about making use of his knowledge and background to assist disputants resolve their issues through mediation thus avoiding the risks, costs, delay, and uncertainty they would otherwise face in trial. With his experience as a judge and participant in the arbitration process, he is committed to conducting such proceedings efficiently and fairly.
Honors, Memberships, and Professional Activities
Member of the American, Colorado and Denver Bar Associations
Member of the American Board of Trial Advocates (ABOTA)
Judge McGahey has been an adjunct professor at the University of Denver Sturm College of Law since 1985, teaching Basic and Advanced Trial Practice; he formerly taught the Judicial Externship Seminar as well.
In 2013, Judge McGahey was the recipient of the Ruth Murray Underhill Teaching Award, presented by the University of Denver Faculty Senate to the outstanding adjunct professor in the University system.
He received NITA's "Volunteer of the Year" Award in 2007, 2008, 2009 and 2010.
Past member of the Chief Justice's Commission on the Future of the Legal Profession.
Instructor for the National Institute for Trial Advocacy (NITA) at the Rocky Mountain and Southern Deposition Programs
Former Instructor for the Rocky Mountain Regional Trial Program, the Rocky Mountain Children's Advocacy Program, the Massachusetts Child Advocacy Institute, the Utah Child Advocacy Training Institute, the U.S. Tax Court Program, the National Organization of Bar Counsel Program and the Tribal Court Advocacy and Evidence Programs
Past Instructor for the various other Legal Services, governmental agency, and in-house programs
In 2013, Judge McGahey was part of a NITA teaching team for a program presented for The Law Society of Scotland
In 2012, 2013 ,2014, 2016, 2017, and 2018, he was a speaker at Stetson University College of Law's annual Educating Advocates: Teaching Advocacy Skills conference
Panelist at IAALS' 2012 and 2013 Civil Justice Summits
Judge McGahey has been a presenter or speaker at a number of other CLE presentations, including the Colorado State Judicial Conference and for CLE Colorado, on topics ranging from litigation tactics and strategy to lawyer and judicial ethics.
Past adjunct professor at C.U. Law School.
Background and Education
Princeton University (magna cum laude)
University of Denver Sturm College of Law
Upcoming Events
Past Events
Disclaimer
This page is for general information purposes. JAMS makes no representations or warranties regarding its accuracy or completeness. Interested persons should conduct their own research regarding information on this website before deciding to use JAMS, including investigation and research of JAMS neutrals. See More
Search our global directory of mediators, arbitrators and ADR professionals.
FIND A NEUTRAL