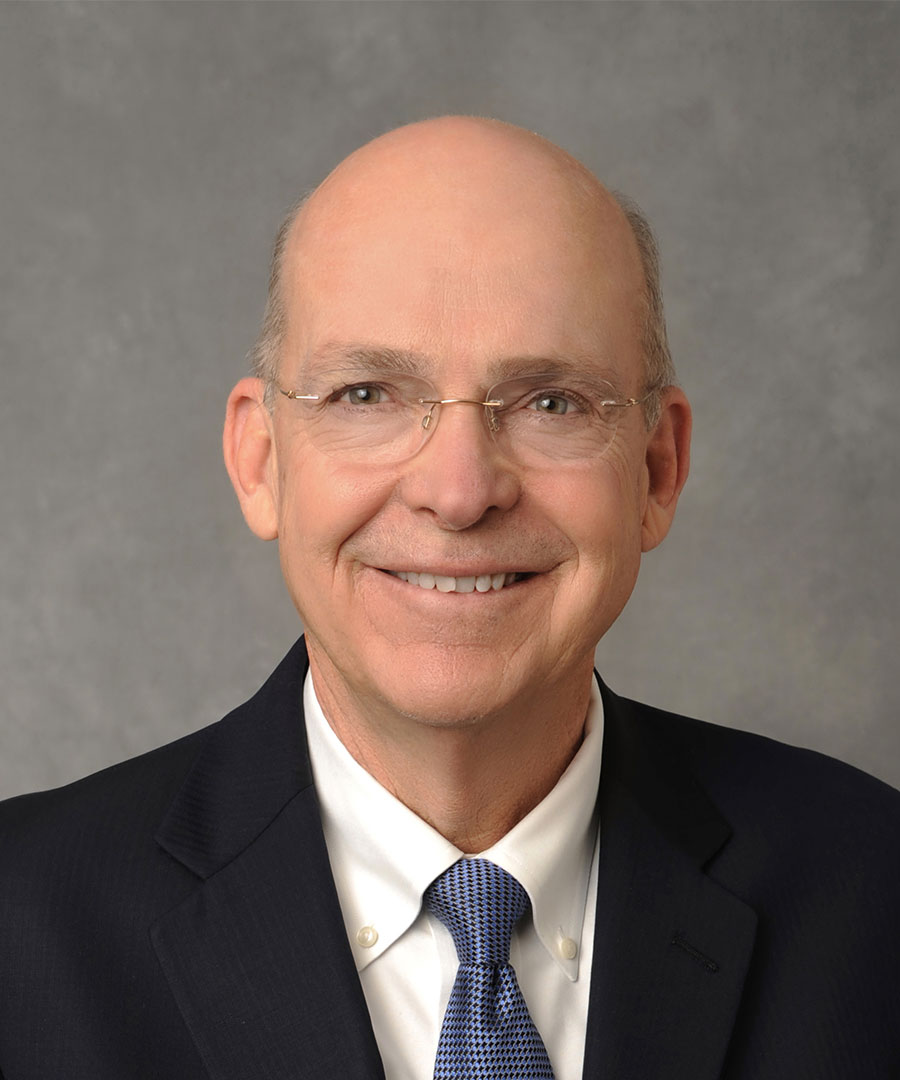 Hon. Thomas J. Rueter (Ret.)
JAMS Mediator, Arbitrator and Referee/Special Master
Hon. Thomas J. Rueter (Ret.) |
JAMS Mediator, Arbitrator and Referee/Special Master
Contact Case Manager
Megan Cardamone
1717 Arch Street Suite 3810
Philadelphia, PA 19103
T: 215-246-9494
F: 215-246-0949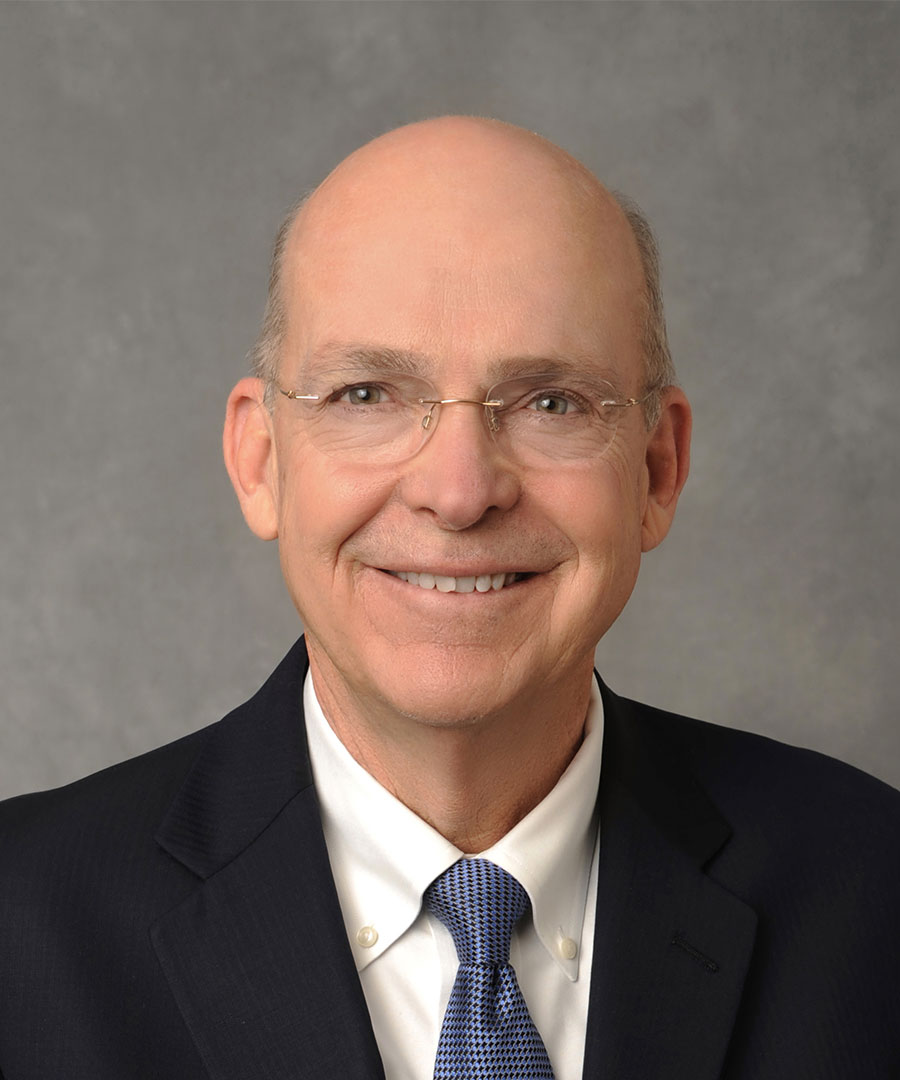 Hon. Thomas J. Rueter (Ret.)
JAMS Mediator, Arbitrator and Referee/Special Master
Contact Information
Megan Cardamone
1717 Arch Street Suite 3810
Philadelphia, PA 19103
T: 215-246-9494
F: 215-246-0949
General Biography
Practice Areas
Antitrust & Competition
Arbitration
Business & Commercial
Civil Rights
Class Action & Mass Tort
Cybersecurity & Privacy
Education Law
Employment Law
Federal Law
Franchise & Distribution Law
Insurance
Intellectual Property
Professional Liability
Real Estate & Real Property
Special Master/Discovery Referee
Honors, Memberships, and Professional Activities
Background and Education
Hon. Thomas J. Rueter (Ret.) joins JAMS after 26 years of service as a U.S. magistrate judge in the Eastern District of Pennsylvania, including four years as chief magistrate judge. Prior to ascending to the court, Judge Rueter served for nine years as an assistant United States attorney for the Eastern District of Pennsylvania, including four years as chief of the Narcotics Section with the Justice Department. Before his time working with the Justice Department, Judge Rueter was an associate in the Philadelphia office of White and Williams LLP. He also served as a law clerk for United States District Judge Joseph L. McGlynn, Jr.
ADR Experience and Qualifications
During his time on the bench, Judge Rueter conducted more than 4,000 settlement conferences, including business/commercial and class action disputes to personal injury, intellectual property, civil rights, insurance, employment, professional liability and franchise matters. Judge Rueter also served as the district court's employment dispute resolution coordinator and, in that role, mediated a wide range of employment disputes for district court employees. He also has significant experience as a special master/discovery referee, having resolved numerous complex e-discovery matters.
Judge Rueter's MDL settlement experience is particularly notable. In the case of In re Asbestos Litigation MDL 875, Judge Rueter oversaw the settlement of hundreds of cases transferred by the U.S. Judicial Panel on Multidistrict Litigation to the Eastern District of Pennsylvania in 1991. Each case typically consisted of claims by multiple plaintiffs against multiple defendants. Judge Rueter also oversaw the settlement of several complex attorneys' fees disputes in the high-profile MDL In re NFL Players' Concussion Injury Litigation MDL 2323. This matter involved over 20,000 class members and nearly $1 billion in benefits.
Representative Matters
Breach of Contract

Action against professional football team and owner for breach of contract
Dissolutions of law partnerships

Civil Rights

Action against school district by child who was kidnapped from the school
Excessive force cases against police departments

Class Action & Mass Tort

Nationwide class action claiming delays in receipt of SSI benefits by refugees and asylees
Class action against Philadelphia Department of Human Services for reform of procedures

Election Law

Action by Federal Election Commission against a U.S. presidential campaign alleging improper use of campaign funds

Employment Law

Multiple-plaintiff gender-discrimination case against television network
Multiple-plaintiff overtime wage case filed by firefighters against the City of Philadelphia
High-profile allegation of sexual assault against prominent celebrity
High-profile action by prominent municipal executive fired by mayor for sexual harassment

ERISA

Settlement of hundreds of long-term disability and breach of fiduciary duty claims

False Claim/Whistleblower

Action by several state attorneys general against a health care utilization review company

Franchise & Distribution Law

Action by multiple franchisees against franchisor, resulting in dissolution of old franchise system and creation of new franchises

Insurance

Settled and adjudicated many insurance coverage and bad faith actions. See e.g., Green Tweed v. Hartford Accident & Indem. Co., 2006 WL 1050110 (E.D.Pa. April 21, 2006)(coverage); Co-author, Pa. Reasonable Expectations Doctrine, 45 Villanova L.Rev. 581(2000)(coverage); Kaufman v. Nationwide Mut. Ins. Co., 1997 WL 703175(Nov. 12, 1997)(bad faith)

Intellectual Property

Key Pharmaceuticals, Inc. v. ESI-Lederle, Inc., Civil Action No. 96-1219 (patent case; 402 F.3d 1056 (11th Cir. 2005) and 2009 WL 508869 (D.N.J. 2009))
Copyright action against cable television company for misappropriation of copyrighted images and movie posters
Numerous misappropriation of trademark cases

Land Use

Action by multiple homeowners against developer for contaminated water due to faulty water filtration system
Hurricane damage claims for commercial buildings in Houston

Multidistrict Litigation

In re Asbestos Litigation MDL 875: settlement of numerous multi-defendant cases
In re NFL Players' Concussion Injury Litigation MDL 2323: settlement of attorneys' fees disputes

Personal Injury Torts

Multi-million-dollar settlement against school for student injured in school bus accident
Settlements of wrongful death cases involving trucking accidents
Honors, Memberships, and Professional Activities
Completed Virtual ADR training conducted by the JAMS Institute, the training arm of JAMS.

Memberships and Affiliations
Appointee, Committee on Criminal Law, U.S. Judicial Conference, 2004–2010
Magistrate Judge Representative, Judicial Council of the U.S. Court of Appeals for the Third Circuit, 2007
Member, Committee on Education, U.S. Court of Appeals for the Third Circuit, 1999–2003
Member; Criminal Business, Public Interest Law, Magistrate Judge Utilization, Information and Technology, and Alternative Dispute Resolution Committees; U.S. District Court for the Eastern District of Pennsylvania (over the course of his 26-year career)
Selected Awards and Honors
Evaluations, Almanac of the Federal Judiciary, 1998–2018
Man of the Year Award, Police Chiefs Association of Southeastern Pennsylvania, 2009
500 Leading Judges in America, Lawdragon Magazine, 2006
Special Commendation from U.S. Deputy Attorney General George T. Terwilliger III, 1992
Award for Outstanding Service as Assistant U.S. Attorney, Justice Department, 1988
Background and Education
U.S. Magistrate Judge, Eastern District of Pennsylvania, 1994–2020
Chief, Narcotics Section and President's Drug Task Force, U.S. Attorney's Office, Eastern District of Pennsylvania, 1990–1994
Assistant Director, Executive Office for Weed & Seed, Office of Deputy Attorney General, U.S. Department of Justice, July–Dec. 1992
Assistant United States Attorney, Criminal Division, U.S. Attorney's Office, Eastern District of Pennsylvania, 1985–1990
White and Williams, Philadelphia, 1982–1985
Law Clerk to the Honorable Joseph L. McGlynn, Jr., U.S. District Court, Eastern District of Pennsylvania, 1980–1982
J.D., Dickinson School of Law of Pennsylvania State University, 1980
B.A., summa cum laude, University of Scranton, 1977
"Judge Rueter was phenomenal. We were not optimistic that our case would settle and Judge Rueter hung in there and really helped define the victory. His personality and demeanor was perfect for my client--honest, but laid back and easy going. I would highly recommend Judge Rueter!"
"Judge Reuter's mediation with us was a master class in mediating. Bringing him onto the JAMS team was a home run."
"Great job getting Judge Rueter on board, he is absolutely fantastic."
"Judge Reuter was excellent as always. I look forward to using his services in the future and am very pleased that he is now associated with JAMS."
"Judge Rueter is an excellent mediator and my firm will certainly be looking to use his services again in the future. He did an excellent job!."
"Judge Rueter is a phenomenal addition to JAMS and I look forward to working with him in the future."
"In terms of ability, he's wonderful. He's smart and he's practical. He's very knowledgeable of the law. His demeanor is exceptional."
- Almanac of the Federal Judiciary
"He can settle very difficult cases. He is incredibly prepared. He understand the nuances of the case. He knows how to handle the personalities involved. He is good at convincing people in different positions to agree or to see things differently."
- Almanac of the Federal Judiciary
"He works hard to settle cases. He really tries to reach a fair resolution of the case. He prepares thoroughly, and his analysis of a case is correct. He understands how to get settlements accomplished. He knows the questions to ask to advance the case to resolution."
- Almanac of the Federal Judiciary
"He's very effective at settlement. He was fair and nonjudgmental. His level of pragmatism and intellect was impressive."
- Almanac of the Federal Judiciary

HOME OFFICE

Philadelphia, Pennsylvania
1717 Arch Street, Suite 3810, Philadelphia, PA 19103
View Location Details
Upcoming Events
Past Events
Disclaimer
This page is for general information purposes. JAMS makes no representations or warranties regarding its accuracy or completeness. Interested persons should conduct their own research regarding information on this website before deciding to use JAMS, including investigation and research of JAMS neutrals. See More
Search our global directory of mediators, arbitrators and ADR professionals.
FIND A NEUTRAL