Contact Case Manager
Lisa Gaige
410 17th Street Suite 2440
Denver, CO 80202
T: 303-534-1254
F: 303-534-1255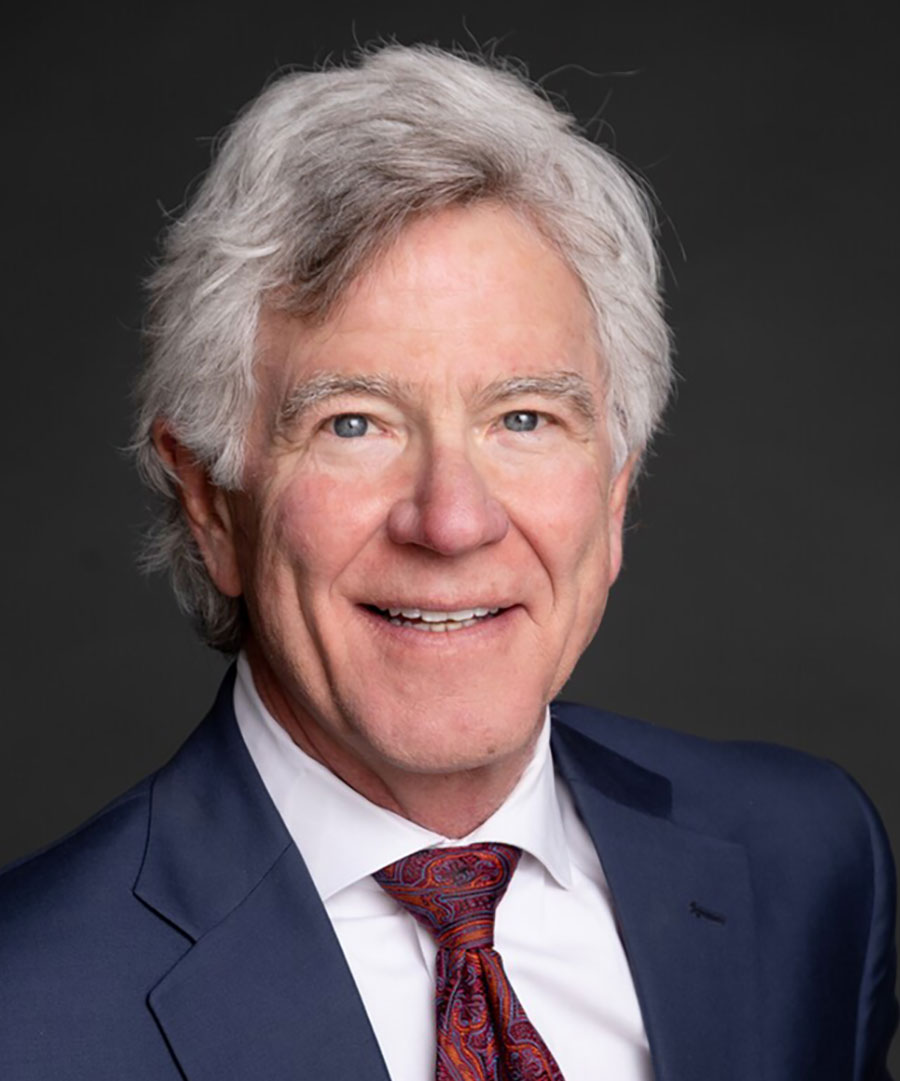 Jon F. Sands
Contact Information
Lisa Gaige
410 17th Street Suite 2440
Denver, CO 80202
T: 303-534-1254
F: 303-534-1255
General Biography
Practice Areas
Appellate
Arbitration
Business Commercial
Insurance
Mediation
Personal Injury Torts
Real Property
Honors, Memberships, and Professional Activities
Background and Education
Jon F. Sands, Esq. brings over 42 years of Colorado trial experience to the JAMS panel in Denver. His civil litigation practice involved a wide variety of matters, including insurance coverage and bad faith; real estate; construction of roads, easements, and adverse possession claims; title insurance; real and personal property appraisal; commercial contract disputes; partition; cases against officers and directors of financial institutions; professional liability insurance; protection of trade secrets; and disputes involving bodily injury.
Mr. Sands is a Fellow in the American College of Trial Lawyers and an associate member of the American Board of Trial Advocates.
ADR Experience & Qualifications
As a third party neutral, Mr. Sands has served the Denver District Courts as a pro bono mediator pursuant to the ACTL mediation program.
As an advocate in arbitration, he was lead counsel in Ingold v. AIMCO/Bluffs L.L.C. Apartments, 159 P.3d 116 (Colo. 2007). He co-authored The Demise of the Intertwining Doctrine in Colorado©, The Colorado Lawyer, 37-Jan Colo. Law. 21 (January 2008), an article featuring that case and its significance to Colorado arbitration practice.
Litigation Matters
As an advocate in private practice, Mr. Sands handled a wide array of matters, including:
Representative Matters
Appellate

Ingold v. AIMCO/BLUFFS, L.L.C. Apartments, 159 P.3d 116 (Colo. 2007)
Ranta Const., Inc. v. Anderson, 190 P.3d 835 (Colo. App. 2008)
State Farm v. Fisher, 418 P.3d 501 (Colo. 2018)
Preferred Professional Ins. Co v. The Doctors Company, 419 P.3d 1020 (Colo. App. 2018)
Figuli v. State Farm Mutual Fire & Casualty, 304 P.3d 595 (Colo. App. 2012)
Vaccaro v. American Family Insurance Group, 275 P.3d 750 (Colo. App. 2012)
Sanderson v. American Family Mutual Insurance Company, 251 P.3d 1213 (Colo. App. 2010)
General Security Indemnity Company of Arizona v. Mountain States Casualty Company, et. al., 205 P.3d 529 (Colo. App. 2009)
Brody v. State Farm Mutual Automobile Insurance Company, 194 P.3d 459 (Colo. App. 2008)
Ringwelski v. Pederson, 919 P.2d 957 (Colo. App. 1996)
Security Savings v. Estate of Kite, 857 P.2d 430 (Colo. App. 1992)
Koch v. U.S., 822 F. Supp. 117 (D. Colo. 1993)
Eagle Admixtures v. Hannon, 867 P.2d 111 (Colo. App. 1993)
Thompson v. State Farm, 165 P.3d 900 (Colo. App. 2007)
Camus v. State Farm, 151 P.3d 678 (Colo. App. 2006)
McGowan v. State Farm Fire and Casualty Company, 100 P.3d 521 (Colo. App. 2004)
Borjas v. State Farm, 33 P.3d 1265 (Colo. App. 2001)
Poole v. State Farm Fire and Casualty Company, 941 Supp. 117 (D. Colo. 1996)

Business Commercial

As an advocate, handled business/commercial litigation, including breach of contract claims, Colorado Consumer Protection Act claims, financial institution matters, securities fraud claims, corporate formation and actions, piercing the corporate veil, and freeze-out mergers.

Insurance

Handled dozens of insurance coverage jury trials, including trials for bad faith denials of coverage.
As an advocate for either plaintiff or the defense, performed insurance coverage analysis of hundreds of insurance contracts

Real Property

Successfully represented a church that owned a very large, extremely valuable parcel of real property that was subject to an adverse possession claim by a potential buyer who recorded a lis pendens and clouded title to the property for several years. The matter settled for $100,000 more than the original contract sale price.
Successfully represented a commercial property management company in an action arising from a treasurer's sale where the parcel was the subject of a tax dispute.
Successfully represented estate heirs against a bank claiming priority as the result of a loan to the testator.
Successfully compelled arbitration against a party and on behalf of a contractor.
Successfully defended lease language on behalf of the nation's largest apartment complex and a Real Estate Investment Trust (REIT) in two actions.
Successful litigation of title insurance claims for title insurers and insureds.
Honors, Memberships, and Professional Activities
Admissions
United States Court of Appeals for the Tenth Circuit
United States District Court for the District of Colorado
United States Court of Federal Claims
State of Colorado
Memberships and Affiliations
Fellow, American College of Trial Lawyers
Associate Member, American Board of Trial Advocates
Member, Denver Bar Association
Member, First Judicial District Bar Association
Former Member, Colorado Bar Association

Bench Bar Committee
Real Estate Title Standards Committee

Board of Directors, Peppers Senior Dog Sanctuary
Board of Trustees, Animal Assistance Foundation, 1999-2012
Board of Directors, Dumb Friends League, Denver, CO, 1986-1999
Selected Awards and Honors
Super Lawyers

Top 100 List 2017-2023
Top Ten List in Colorado, 2016

Recognized by Best Lawyers in America, 2007-2023

Lawyer of the Year – Insurance, 2012, 2018, 2020, 2021
Insurance Litigation
Real Estate
Commercial Litigation

5280 Magazine Best Lawyers, 2023
Law Week Insurance Lawyer of the Year, 2013, 2018
Named Best Insurance Lawyer for Defendants by Law Week Colorado, Barrister's Best 2016
Professionalism Award, Colorado Trial Lawyers Association, 2012
Best Lawyers Denver Defense Lawyer of the Year, 2012
Named a Best Lawyer® for Insurance Law by US News & World Report
Publications and Teaching
Sands authors and edits the Opening Statements chapter in the Colorado Courtroom Handbook. He was co-author of The Demise of the Intertwining Doctrine in Colorado©.
He regularly teaches trial academy courses on behalf of the Colorado Bar Association and the ACTL for new and experienced lawyers.
Background and Education
J.D., University of Colorado, 1980
B.S., with honors, Journalism, University of Colorado, 1976
Disclaimer
This page is for general information purposes. JAMS makes no representations or warranties regarding its accuracy or completeness. Interested persons should conduct their own research regarding information on this website before deciding to use JAMS, including investigation and research of JAMS neutrals. See More
Search our global directory of mediators, arbitrators and ADR professionals.
FIND A NEUTRAL