The Science of Influence and Persuasion: How to Negotiate Optimal Resolutions for your Clients
Sponsored by the Santa Clara County Bar Association
April 2, 2015 | 5:30 - 8:30 PM
Spotlight on Hon. Jamie Jacobs-May (Ret.)
This interactive seminar will help you negotiate better outcomes for your clients in business transactions, mediation and litigation. Drawing on the work of Dr. Robert Cialdini, Judge Jamie Jacobs-May (Ret.) and Judge Aaron Persky will explain the scientifically-validated tools of persuasion that you can put to immediate use in your practice. Learn how key psychological factors influence our decision-making, from case evaluation to case resolution.
Location:
SCCBA Seminar & Conference Center
31 North Second Street, 4th Floor
San Jose, CA 95113
For details and/or to register, visit the Santa Clara County Bar Association website.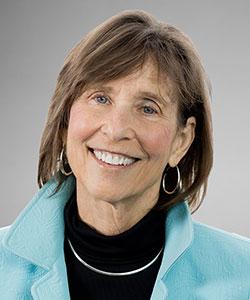 Business/Commercial
Class Action & Mass Tort
Construction
Construction Defect
Education Law
Employment
Estates/Probate/Trust
Intellectual Property
Personal Injury/Torts
Professional Liability
Real Property