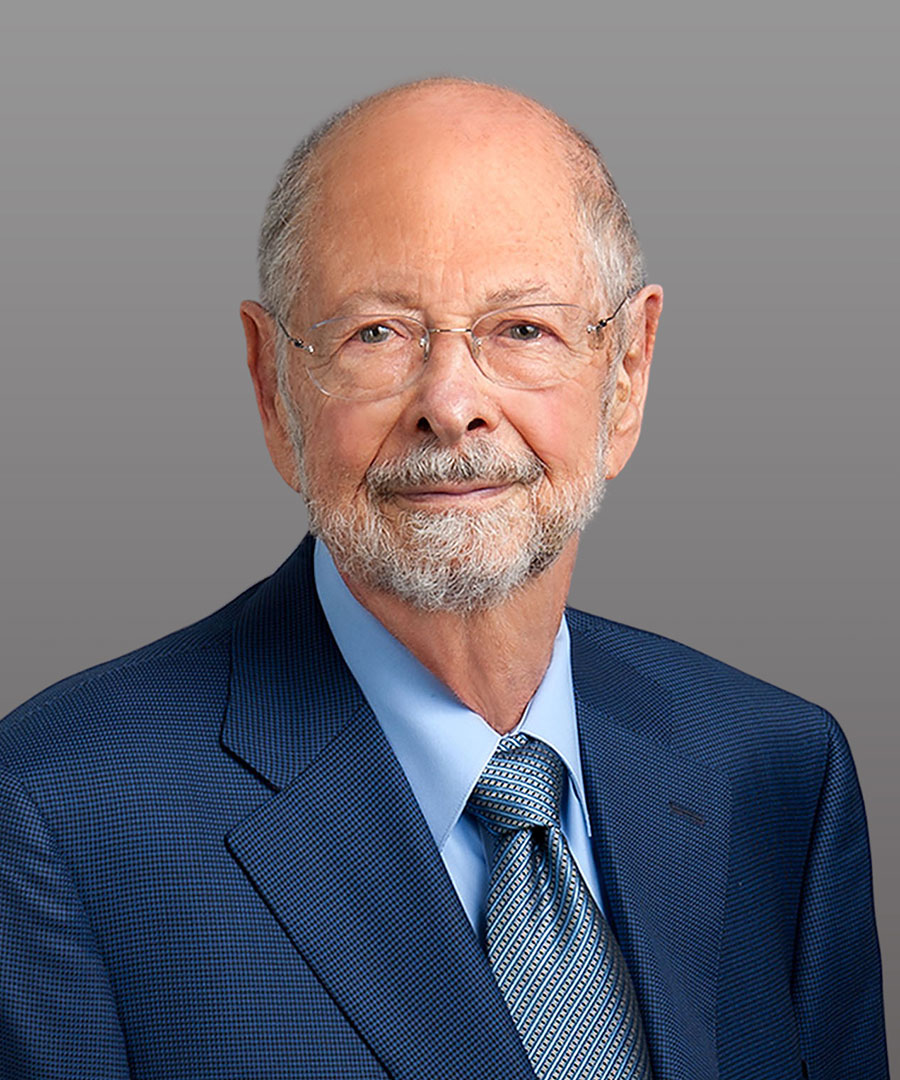 Herbert M. Stettin
JAMS Mediator, Arbitrator and Referee/Special Master
Retired Judge, 11th Judicial Circuit, Florida
Herbert M. Stettin |
JAMS Mediator, Arbitrator and Referee/Special Master
Contact Case Manager
Diana Tkaczuk
600 Brickell Avenue Suite 2600
Miami, FL 33131
T: 786.405.0637
F: 212-751-4099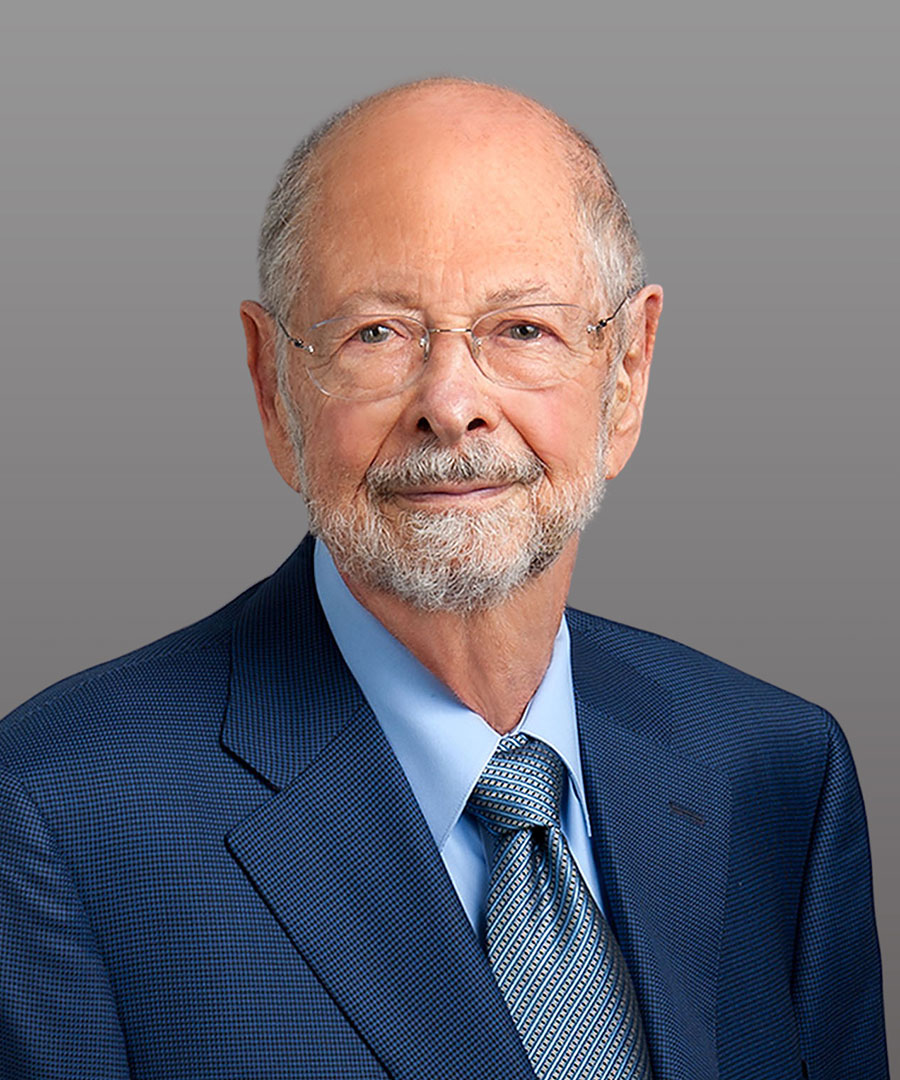 Herbert M. Stettin
JAMS Mediator, Arbitrator and Referee/Special Master
Contact Information
Diana Tkaczuk
600 Brickell Avenue Suite 2600
Miami, FL 33131
T: 786.405.0637
F: 212-751-4099
General Biography
Practice Areas
Arbitration
Bankruptcy
Business & Commercial
Background and Education
Herbert Stettin comes to JAMS with over 25 years' experience providing mediation, arbitration and other alternate dispute resolution (ADR) services in the South Florida region. Mr. Stettin practiced law for over 35 years, specializing in commercial and bankruptcy litigation. Formerly a senior judge, Mr. Stettin served as a circuit court judge in the civil, probate and criminal divisions of the Eleventh Judicial Circuit of Florida in Miami-Dade County; as a senior circuit judge in the civil division of the Seventeenth Judicial Circuit of Florida in Broward County; and as an associate judge on the Fourth District Court of Appeal.
With a background as both a jurist and a practicing lawyer, Mr. Stettin's has a practical understanding of the law, which incorporates and informs his approach to ADR.
Mr. Stettin has mediated and arbitrated more than 2,500 cases, including class actions, derivative claims, fraud claims, insurance coverage issues, commercial matters, construction litigation and bankruptcy disputes. Additionally, he has conducted hundreds of arbitrations, including those involving complex commercial disputes.
Representative Matters
Bankruptcy

Chapter 9, Chapter 11 reorganizations and out-of-court debtor representations
Distressed asset acquisitions
Breach of fiduciary duty, fraudulent conveyance and mismanagement
Bankruptcy trustees, creditor's committees, and directors and officers
Prefiling settlements
Rights of mortgagees
Single-asset real estate cases
Bankruptcy jurisdiction, standing and eligibility
Compensation of professionals
Contested confirmation of plans of reorganization, including feasibility and liquidation analysis
Valuation of security, businesses and commercial real estate
Automatic stay scope, exceptions and relief from stay
Denial of discharge; exceptions to discharge for fraud, willful and malicious injury, and other grounds
Estates' avoiding powers
Fraudulent transfers and defenses; preferential transfers and defenses
Equitable subordination
Recharacterization of debt to equity
Substantive consolidation
Involuntary petitions
Assumption and assignment of leases and executory contracts, including intellectual property licenses

Business & Commercial

Complex business claims
Breach of contract, joint venture and other agreement disputes
Fair Debt Collection Practices Act (FDCPA)
Unfair competition claims
Breach of fiduciary duty
Business and partnership dissolutions and board member disputes
Breach of warranty claims
Fraud
Civil forfeitures
Commercial foreclosures
Claims by and against banks
Unfair and deceptive trade practices
Background and Education
Mediator, Herbert Stettin Mediations, 2010-2022
Judge, Eleventh Judicial Circuit of Florida, Miami-Dade County

Senior Circuit Judge; Civil, Probate and Criminal Divisions; 1999–2010
Circuit Judge, Criminal Division, 1978–1979
Circuit Judge, Civil Division, 1976–1977

Senior Circuit Judge, Civil Division, Seventeenth Judicial Circuit of Florida, Broward County, 1999–2010
Associate Judge, Fourth District Court of Appeal, 1978, 1979, 1999
Attorney, Herbert Stettin, P.A., 1986–1999
Attorney, Lapidus & Stettin, 1979–1986
Attorney, Friedman Britton & Stettin, 1964–1975
Law Clerk to Judge A.O. Kanner, Second District Court of Appeal, 1962–1963
J.D., University of Miami, 1962
Associate Editor, University of Miami Law Review, 1961-1962
M.A., Harvard University, 1958
B.A., Queens College, 1957
Upcoming Events
Past Events
Disclaimer
This page is for general information purposes. JAMS makes no representations or warranties regarding its accuracy or completeness. Interested persons should conduct their own research regarding information on this website before deciding to use JAMS, including investigation and research of JAMS neutrals. See More
Search our global directory of mediators, arbitrators and ADR professionals.
FIND A NEUTRAL