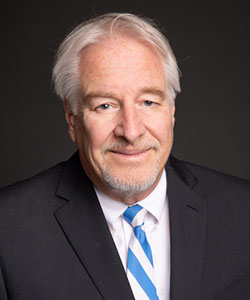 Ret. David Stevens
JAMS Mediator, Arbitrator and Referee/Special Master
Ret. David Stevens |
JAMS Mediator, Arbitrator and Referee/Special Master
Contact Case Manager
Lisa Gaige
410 17th Street Suite 2440
Denver, CO 80202
T: 303-534-1254
F: 303-534-1255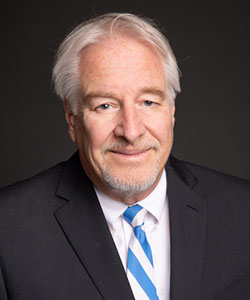 Ret. David Stevens
JAMS Mediator, Arbitrator and Referee/Special Master
Contact Information
Lisa Gaige
410 17th Street Suite 2440
Denver, CO 80202
T: 303-534-1254
F: 303-534-1255
General Biography
Practice Areas
Arbitration
Construction
Insurance
Personal Injury/Torts
Honors, Memberships, and Professional Activities
Background and Education
Ret. Judge Stevens served on the 18th District bench, where he handled a civil docket for most of his time along with domestic and criminal docket management. His prior thirty plus years of experience as a lawyer focused on complex injury litigation, medical malpractice, varied civil litigation involving contracts, construction defect, and other business-related matters. He is known as an innovative, logical and pragmatic problem solver, a seasoned litigator who loved being in front of jurors and a patient and knowledgeable judge with a quick sense of humor and empathetic Midwest sensibilities and friendliness. This is evident from his active listening approach, thorough preparation and constant efforts to assure affording meaningful access to justice for all. Ever the story teller, his prospective draws on a lifetime of enthusiastic endeavors including continuous learning and teaching of medicine, evidence and trial tactics. He has a long and varied mediation and judicial history which ranges from the smallest of disputes to the most influential law and policy shaping matters.
He enjoys frequent lecturing and writing on litigation-related topics. Judge Stevens graduated from the initial class of the CBA COBALT [Colorado Bar Association Leadership Training] program. Well before being on the bench, Judge Stevens began mediating by initiating and administering the County Court mediation program in Arapahoe County.
Honors, Memberships, and Professional Activities
Recipient of the Dillion Award of Community Service
Decade long member and Chairperson of the Colorado Bar Foundation Board of Trustees
Member, arbitrator/mediator and multi-year Past Chairperson of the CBA Interprofessional Committee
Past President and 30 + year Board Member of the Arapahoe County Bar Association including chairperson of nearly every committee and Chairperson of the Board of Trustees of the Arapahoe County Bar Foundation
Taught College Courses in Torts and Probate
Long-time Member of the State of Colorado Office of Dispute Resolution Advisory Counsel
Past Board Member of the Advisory Board of the Colorado Office of Dispute Resolution
Retained and testified as an expert in numerous legal malpractice matters, fee disputes and the intersection of workers' compensation and personal injury
Member of the Arapahoe County Justice Coordinating Commission
Member of the Colorado Supreme Court Professionalism Council
Long time author of Res Musicata a recurring column on law and music
Frequent speaker on trial tactics
Recurring Contributing Author to Evidence in Colorado - A Practical Guide.
Background and Education
JD from Western Michigan University, Thomas M. Cooley School of Law, Cum Laude and Law Review
BA from Michigan State University
Upcoming Events
Past Events
Disclaimer
This page is for general information purposes. JAMS makes no representations or warranties regarding its accuracy or completeness. Interested persons should conduct their own research regarding information on this website before deciding to use JAMS, including investigation and research of JAMS neutrals. See More
Search our global directory of mediators, arbitrators and ADR professionals.
FIND A NEUTRAL