Symposium on Professionalism in International Arbitration
Presented by: Chartered Institute of Arbitrators, Toronto Chapter
November 18, 2013 | 2:00 - 7:00 PM

3:10 - 4:00 PM
Spotlight on JAMS Speaker: The Honourable J. Edgar Sexton, Q.C.
Topic: Conflicts of Interest
4:10 - 5:00 PM
Spotlight on JAMS Speaker: Gordon E. Kaiser, FCIArb
Topic: Counsel Misconduct
5:00 - 7:00 PM
Dinner and Keynote Address
Spotlight on JAMS Speaker: Robert B. Davidson, Esq.
Topic: International Arbitration
This is an afternoon event (2-5 pm with reception and dinner to follow) that will focus on key issues of professionalism arising in international arbitration. Expert panels of leading international arbitration practitioners will be interviewed by moderators on important professionalism issues relating to conflicts of interest, confidentiality, and counsel misconduct.
Location:
Arbitration Place
Bay Adelaide Centre
900-333 Bay Street
Toronto, Canada M5H 2T4

Please click here for event details and registration.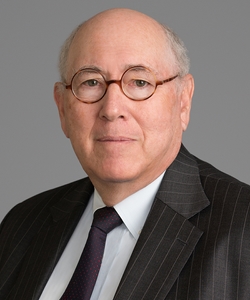 Business/Commercial
Construction
Employment
Engineering and Construction
Financial Markets
Insurance
Intellectual Property
International & Cross-Border
Life Sciences
Securities
Surety