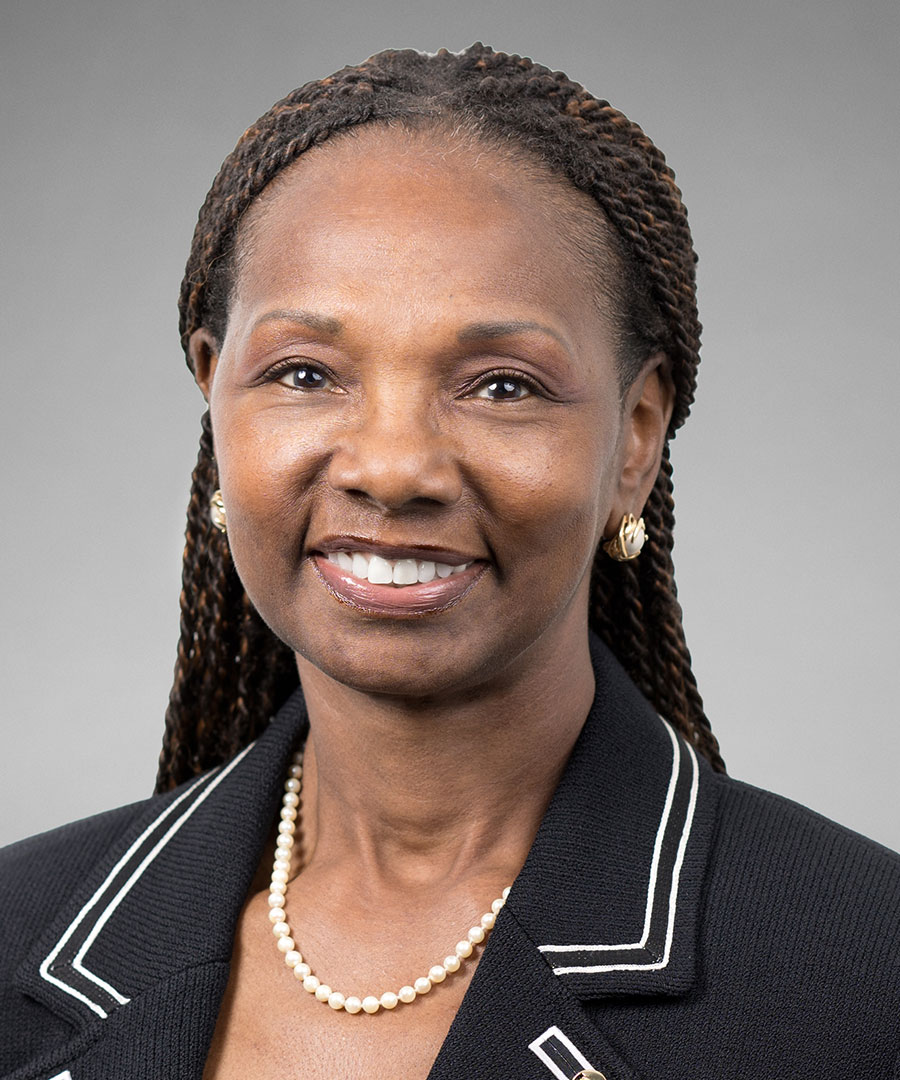 Hon. Randa M. Trapp (Ret.)
General Biography
Practice Areas
Business & Commercial
Class Action & Mass Tort
Construction Defect
Construction
Employment Law
Family Law
Higher Education & Title IX
Personal Injury/Torts
Professional Liability
Real Estate & Real Property
Honors, Memberships, and Professional Activities
Background and Education
Hon. Randa M. Trapp (Ret.) joins JAMS after serving 18 years on the San Diego Superior Court, including 10 years in the civil division where she presided over all aspects of civil litigation. Judge Trapp was elected to serve two terms on the court's Executive Committee and was elevated to assistant supervising judge and then supervising judge of the Civil Division. She has presided over more than 100 civil jury trials. During her tenure as supervising judge and as chair of the court's ADR Committee, Judge Trapp reinstated the Settlement Days program in 2019.
During her time on the bench, Judge Trapp presided over discovery disputes, pretrial rulings, trials and settlement conferences. Her experience with complex civil cases includes business, commercial, employment, California Private Attorneys General Act, wage and hour, construction defect, personal injury, traumatic brain injury, medical malpractice, professional malpractice and trade secret matters.


Prior to her appointment to the bench, Judge Trapp's practice focused on construction defect and business litigation with a mid-sized firm, and she was also in-house counsel for a Fortune 100 energy company, where she was appointed assistant corporate secretary for the company's regulated utilities. In her capacity as in-house counsel, she handled corporate governance issues, negotiated franchise agreements with local municipalities and managed multi-million-dollar personal injury and wrongful death cases stemming from a nuclear radiation leak. 
Representative Matters
Business & Commercial

Breach of contract involving unsecured note and partnership dispute
Business dissolution case involving complicated partnership agreements regarding popular flavored whiskey product
Multiple breach of contract cases involving interfamilial disputes, Marvin-type actions, partition matters
Major breach of contract/lease issues regarding renovation of shopping mall
Complicated breach of promissory note, breach of guarantee of business partnership involving receiver bank, including issues related to applicability of anti-deficiency defense
Fraud and breach of contract case involving Uniform Fraudulent Transfer Act involving multinational companies; fraud and embezzlement
Matter of first impression regarding the doctrine of strict liability involving a multi-million-dollar operator of an online shopping marketplace
Hospital termination of service provider resulting in defamation, breach of fiduciary duty and intentional and negligent interference with prospective economic advantage
Complicated biomedical distribution contract case with multinational parties
Contract/sovereign immunity regarding significant hotel contract with Indian tribe
Multiple administrative mandate cases, including wrongful expulsion from law school, permit to demolish historically designated property and other matters
Writ of mandate regarding election fraud; city charter issues (invalidate Maintenance Assessment District); challenge to municipality nuisance abatement ordinance

Construction Defect

Multiple multi-party construction/design defect cases involving schools, courthouse and other structures
Breach of warranty, breach of merchantability and strict liability
Matters involving prompt payment penalty issues
Matters involving right-of-way issues
Insurance and failure to defend issues

Employment Law

Multiple wrongful termination matters, including whistleblower
Termination of medical professional for refusal to seek treatment for substance abuse
Termination during medical leave
Sexual harassment case between COO and CEO at a multi-million-dollar global business entity
Class action involving Consumers Legal Remedies Act representative suit; unfair, deceptive act or practices; public works wage and hour (multiple subclasses); and class certification issues

Family Law

Numerous matters involving child custody, child support, spousal support and disposition of community property issues
Seminal family law case enforcing interspousal fiduciary disclosure statutes

Intellectual Property

Misappropriation of trade secret involving unique entertainment rideshare phone application
Trademark infringement, including breach of contract and insurance duty to defend
Pharmaceutical/trade secret case involving former employee's new company allegedly manufacturing identical pharmaceutical with the identical additive

Personal Injury/Torts

Numerous personal injury matters, including traumatic brain injury cases
Wrongful death cases, including involving police chase and governmental immunity issues
Wrongful death case; industrial accident cases

Professional Liability

Numerous medical malpractice cases, including wrongful birth, wrongful death, use of off-label products and concealment of financial relationship with supplier
Products liability, including spoliation of evidence

Real Estate & Real Property

Multiple eminent domain matters involving public works projects
Eminent domain matter concerning the expansion of a municipal trolley rail project
Interpretation and enforcement of international eminent domain proceeding (China) and division of proceeds among family members in U.S and abroad
Eminent domain and inverse condemnation involving a property with historical designation
Inverse condemnation matter concerning the validity of a lot line adjustment made without notice and affecting a hotel property
Inverse condemnation involving plaintiff of insured who owned property with alleged defective sewer hookup

Sexual Abuse/Misconduct

Allocations, mediations and arbitrations including:

Title IX hearings for colleges and universities
SafeSport training
Honors, Memberships, and Professional Activities
Fellow, Academy of Court Appointed Neutrals, 2023
Member, Sports Lawyers Association, 2023
Multi District Litigation (MDL) Certification, Duke Law School, 2022
Judicial Excellence Award, California Association of Black Lawyers, 2022

Vincent Monroe Townsend Award, National Bar Association, 2021

Sarah J. Harper Humanitarian Award, National Bar Association Judicial Council, 2021

Outstanding Jurist Award, San Diego County Bar Association, 2021
Living Legend Award, National Bar Association, Region IX, 2021
Trailblazer, San Diego County Women's History Hall of Fame, Women's Museum of California, 2021
Excellence Award, Earl B. Gilliam Bar Foundation, 2020
Belva Lockwood Award, Lawyers Club of San Diego, 2018
Unsung Hero Award, The San Diego Voice & Viewpoint, 2017
Sankofa Award, National Bar Association (NBA), 2009
Bernard S. Jefferson Judge of the Year Award, California Association of Black Lawyers, 2008
Woman of the Year, 79th State Assembly District, 2004
Randa Trapp Day, City of San Diego, October 15, 2001
Member, Advisory Board, Lawyers Club of San Diego, 2005– present
Member, Board of Governors, Association of Business Trial Lawyers (ABTL), 2014- present
Co-Chair, International Litigation Subcommittee, Business Law Section, American Bar Association, 2019 - present
President, American Judicial Council Foundation, 2018–present
President, J. Clifford Wallace Inn of Court, 2015–2020
Chair, Judicial Advisory Committee, ABTL, 2015–2020
Treasurer, National Association of Women Judges, 2018–2019
Chair, Judicial Council, NBA, 2014–2015
President, Earl B. Gilliam Bar Association, 1990
Life Member, Regional Director, California Women Lawyers, 1989–1990
Life Member, Board Member, California Association of Black Lawyers, 1990, 1992–1993
President, Southeastern Economic Development Corporation, 1994
Trustee, San Diego County Retirement Board, 1997–2000
Director, San Diego Convention and Visitors Bureau, 1995–2001
Veteran of the United States Navy, Honorable Discharge, 1979
Adjunct Professor, University of San Diego School of Law, 1993-2013
Frequent Speaker

All aspects of civil litigation and jury trials
Implicit bias
TBI Med Legal Conference, Brain Injury Association of California
The Electronic Discovery Institute
Civil Law Institute, Center for Judicial Education and Research
Annual Meeting, ABTL
Background and Education
San Diego Superior Court 2003–2021

Supervising Judge, Civil Division, 2020–2021
Assistant Supervising Judge, Civil Division, 2019
Chair, ADR Committee, 2019–2021

Center for Judicial Education and Research, 2013-2021

Chair, Civil Law Curriculum Committee, 2019–2021
Faculty, Civil Law Institute, 2013

Sempra Energy, 1995–2003

Assistant Corporate Secretary, SDG&E and Southern California Gas Company, 2000-2003
Counsel, Commercial Law Sections, 1998-2003
Counsel, Litigation Section, 1995-1998

J.D., Georgetown University Law Center, 1985
B.A., San Jose State University, 1982
Home Office
HOME OFFICE
Available to Travel
Disclaimer
This page is for general information purposes. JAMS makes no representations or warranties regarding its accuracy or completeness. Interested persons should conduct their own research regarding information on this website before deciding to use JAMS, including investigation and research of JAMS neutrals. See More
Search our global directory of mediators, arbitrators and ADR professionals.
FIND A NEUTRAL