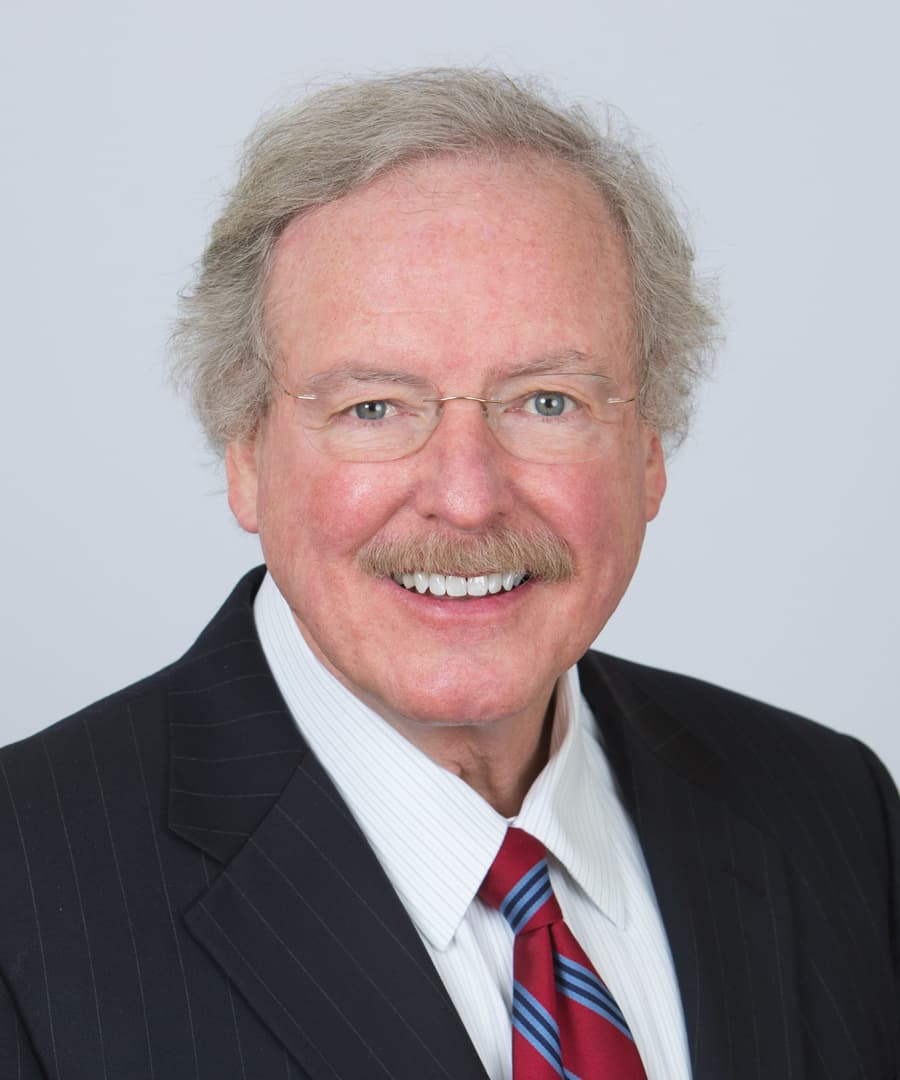 Hon. Paul E. Troy (Ret.)
JAMS Mediator, Arbitrator and Referee/Special Master
Hon. Paul E. Troy (Ret.) |
JAMS Mediator, Arbitrator and Referee/Special Master
Contact Case Manager
Gabrielle Thorp
201 Washington Street Suite 3300
Boston, MA 02108
T: 617-228-9124
F: 617-228-0222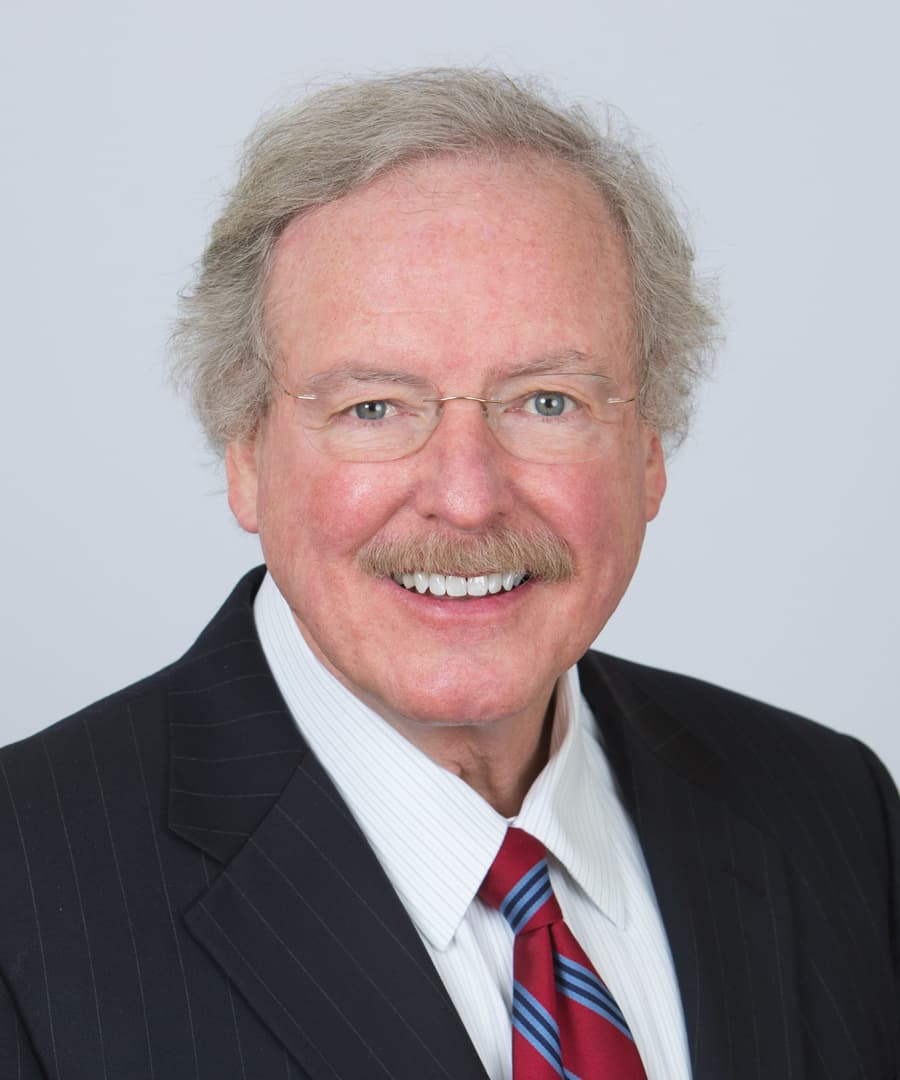 Hon. Paul E. Troy (Ret.)
JAMS Mediator, Arbitrator and Referee/Special Master
Contact Information
Gabrielle Thorp
201 Washington Street Suite 3300
Boston, MA 02108
T: 617-228-9124
F: 617-228-0222
General Biography
Practice Areas
Arbitration
Business/ Commercial
Construction
Employment
Environmental
Insurance
Intellectual Property
Maritime/Admiralty
Personal Injury/Torts
Real Property
Honors, Memberships, and Professional Activities
Background and Education
Hon. Paul E. Troy (Ret.), has been a full-time Mediator, Arbitrator and Neutral Case Evaluator at JAMS since 2014, after serving for over 12 years as an Associate Justice of the Massachusetts Superior Court.
Before being appointed to the Superior Court, Judge Troy spent 30 years as an attorney in both public and private practice, serving as an Assistant District Attorney, Assistant United States Attorney in the Civil and Criminal Divisions, Partner and Chair of the Litigation Department at Sherburne, Powers and Needham, P.C., and Partner at Holland and Knight, LLP, after the two firms merged.
Before attending law school, Judge Troy served as a Lieutenant in the United States Army in Vietnam (awarded the Silver Star). He taught Civil Trial Practice for eight years as an Adjunct Professor at Northeastern University School of Law and was a member of the Superior Court Alternative Dispute Resolution Committee. For over 25 years, through the 2017 Supplement, Judge Troy was the co-editor and a co-author of the popular MCLE publication A Practical Guide to Introducing Evidence: Basic Foundations and Objections. From 2014 to 2020, Judge Troy has served as an instructor at the MCLE Civil Mediation Workshop, which is designed to train new mediators. He was the Workshop's Chair in 2017 and 2018. He is a member of the MBA Dispute Resolution Section, and is a past president of the Massachusetts Chapter of the Federal Bar Association.


In addition to his experience as a trial attorney, and presiding over hundreds of trials, motions and settlement conferences while on the Superior Court, since joining JAMS in 2014 Judge Troy has extensive further experience resolving complex disputes in mediation and arbitration. A sampling of the claims he has mediated or arbitrated at JAMS include:
Representative Matters
Business/ Commercial

Mediated and/or arbitrated business, corporate and partnershup disputes, Including M.G.L. c.93A demands; claims of freeze-out, excess compensation, fraud, conspiracy, breach of contract, breach of fiduciary duty, and conversion of intellectual property; and other business and commercial disputes such as buyouts and subrogations.

Construction

Mediated and/or arbitrated claims involving land developers, builders, trustees, owners and homeowners, including construction and engineering defects, breach of contract, fraud, negligence, home remodeling damages, and other construction-related claims.

Employment

Mediated and/or arbitrated claims alleging discrimination involving race, age and handicap, wrongful termination, sexual harassment, retaliation, non-compete breaches, and Wage Act violations.

Personal Injury/Torts

Mediated and/or arbitrated claims of bodily injury and other damages arising from automobile accidents, premises negligence, dog bites, defamation, and defects in personal and commercial products.

Medical Malpractice

As Superior Court judge, adjudicated dozens of medical malpractice jury trials.
While a practicing attorney, represented plaintiff in six-week medical malpractice trial.

Professional Liability

Mediated claims against attorneys alleging legal malpractice in trial representation, estate planning and bankruptcy proceedings, as well as conflict of interest claims.

Real Property

Mediated claims alleging breach of contract, trespass, eminent domain, conservation land violation, overburdening an easement, nuisance, and construction damage.
Honors, Memberships, and Professional Activities
Member, ABA Dispute Resolution Section and MBA Dispute Resolution Section
Member and Chair, Superior Court Alternative Dispute Resolution Committee (2009-2014)
Adjunct Professor, Civil Trial Practice, Northeastern University School of Law, Boston, 2007-2014
President, Federal Bar Association, MA Chapter, 1996-1997. Also served as Vice-President, President-Elect, National Delegate, and Executive Board Member, 1994-2000
Co-editor and co-author of A Practical Guide to Introducing Evidence: Basic Foundations and Objections, Massachusetts Continuing Legal Education, Inc., 4th Ed., 1ST Supplement, 2015
Member, Vice Chair, and Chair, Notre Dame Academy Board of Directors, Hingham, MA, 1992-2001
Silver Star, Bronze Star, Purple Heart, and Vietnam Cross of Gallantry with Gold Star Awarded for Actions in Vietnam
Background and Education
Associate Justice, Massachusetts Superior Court, 2002-2014

Presided over full range of civil and criminal jury trials
Member of several Superior Court committees, including Alternative Dispute Resolution, Legal Education, and New Justice Training and Mentoring

Partner, Litigation Department, Holland & Knight, LLP, Boston

Partner, Holland & Knight, LLP, 1998-2001
Partner, Sherburne, Powers & Needham, P.C., 1982-1998, prior to its merger into Holland & Knight, LLP in 1998
Chairman, Litigation Department, Sherburne, Powers & Needham, P.C., 1994-1998
Practice focused on representing corporations, corporate officers and individuals in civil litigation matters, including derivative actions, professional liability, eminent domain, copyright infringement, product liability, medical malpractice, and personal injury claims. Also represented businesses and individuals in banking, construction, tax, and other regulatory and white collar criminal investigations.
Represented both plaintiffs and defendants in jury trials throughout the Commonwealth. Briefed and argued cases before the Massachusetts Appeals Court and Massachusetts Supreme Judicial Court.

United States Attorney's Office, Boston, 1974-1982

Assistant United States Attorney, 1974-1982

Civil Division, 1979-1982; Criminal Division, 1974-1979

Appellate Practice: Briefed and argued 24 cases before the Court of Appeals for the First Circuit
Honors:

Director's Award for Superior Performance as an Assistant United States Attorney presented by Attorney General William French Smith
Many commendations for trial work, including a personal commendation from The Honorable William H. Webster, Director of the Federal Bureau of Investigation

Assistant District Attorney, Middlesex County, MA, 1972-1974
J.D., Suffolk University Law School, Boston, 1972
B.A., Philosophy, St. John's Seminary, Boston, 1965
Lieutenant, United States Army, 1966-1968; served in the Republic of Vietnam, 1967-1968
"Judge Troy's follow-up with the respective parties was invaluable in ultimately resolving the case."
"Judge Troy combines a litigator's instinct for the essence of a dispute coupled with a deft appreciation for the personalities of the principals and attorneys involved."
"Easily one of the fairest judges that I have ever come across. He has an innate ability to balance the law and equity."
"His work ethic and energy are impressive as is his creativity in advancing possible solutions."
"Thoughtful, patient and courteous."
"Judge Troy as an arbitrator was very attentive to detail, did a great job with opinion."
HOME OFFICE

Boston, Massachusetts
One Boston Place, 201 Washington Street, Suite 3300, Boston, MA 02108
View Location Details
Upcoming Events
Past Events
Disclaimer
This page is for general information purposes. JAMS makes no representations or warranties regarding its accuracy or completeness. Interested persons should conduct their own research regarding information on this website before deciding to use JAMS, including investigation and research of JAMS neutrals. See More
Search our global directory of mediators, arbitrators and ADR professionals.
FIND A NEUTRAL