Avoiding Pitfalls when Mediating and Arbitrating Family Law Matters
December 4, 2014 | 9:00 – 10:30 AM
Sponsored by: King County Bar Association
Spotlight on JAMS Panelists: Hon. Paula Casey (Ret.) and Hon. Eric B. Watness (Ret.)
Created to help advocates prepare for mediation; learn how to
Best take advantage of resolution through private mediation and arbitration
Streamline the process for efficient and effective sessions
Mediation Topics
How to prepare clients for the mediation process.
What documents and information is critical to have available during mediation.
How to deal with emotional and family dynamics.
Special considerations when children are involved.
How to get past impasse.
Planning for closure and a durable final agreement.
Arbitration Topics
Pros and cons of various formats for presenting family law matters to an arbitrator, i.e., on the papers, argument from lawyers only, in-person hearing with testimony.
How to present your issues and organize your documents to assist the arbitrator.
Location:
King County Bar Association Conference Room
1200 Fifth Avenue, Suite 700
Seattle, WA 98101
or Webcast
For further details and to register, please visit the
KCBA events page
.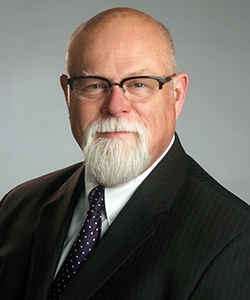 Business/Commercial
Construction Defect
Education/Schools
Estate/Probate/Trusts
Family Law
Government/Public Agency
American Indian Tribal Law
Personal Injury/Torts