Contact Case Manager
Brad McNamara
1717 Arch Street Suite 3810
Philadelphia, PA 19103
T: 215-246-9494
F: 215-246-0949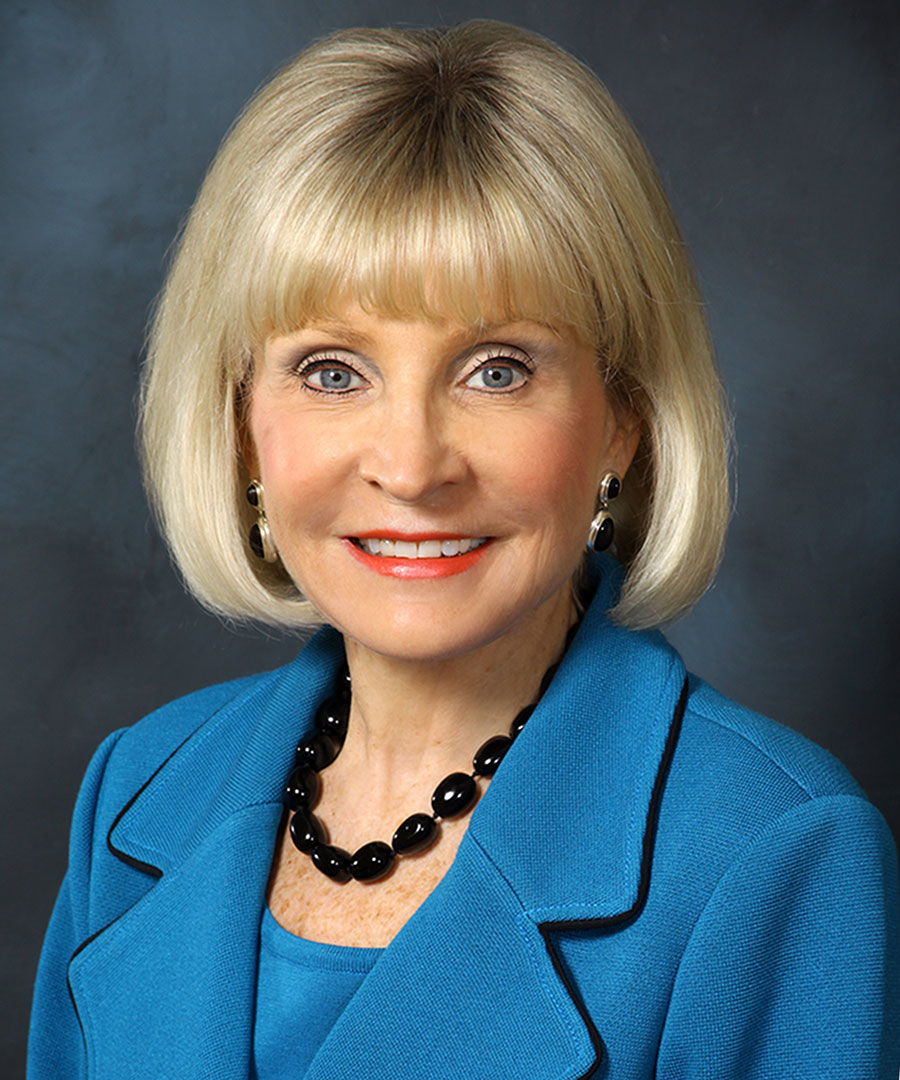 Hon. Diane M. Welsh (Ret.)
Contact Information
Brad McNamara
1717 Arch Street Suite 3810
Philadelphia, PA 19103
T: 215-246-9494
F: 215-246-0949
General Biography
Practice Areas
Antitrust
Aviation
Business/Commercial
Civil Rights
Class Action/Mass Tort
Construction Defect
Education/Schools
Employment
Entertainment and Sports
Environmental
Federal Judge
Financial Markets
Governmental/Public Agency
Insurance
Intellectual Property
International & Cross-Border
Life Sciences
Maritime/Admiralty
Personal Injury/Torts
Product Liability
Professional Liability
Real Property
Securities
Surety
Honors, Memberships, and Professional Activities
Background and Education
"She's very creative, smart and savvy about both the law and human nature."
- Chambers USA

"Judge Welsh was excellent in her command of the issues and her willingness to lead the parties. She was efficient in methods of sharing proposals to resolution. She was a great and skilled neutral."
- Leading Litigator

"She is a superb settler of cases. She is tenacious, persistent, and imaginative."
- Almanac of the Federal Judiciary


Hon. Diane M. Welsh (Ret.) is highly respected for her ability to successfully resolve disputes with sensitivity, patience, and persistence. Over the past 27 years, as a JAMS neutral and a United States Magistrate Judge, she has successfully resolved over 5000 matters, covering virtually every type of complex dispute. Specifically, Judge Welsh has extraordinary skill in resolving high-stakes multi-party commercial disputes, employment matters, catastrophic personal injury cases, class actions, mass torts and multi-district litigations (MDL's). She was recognized as a 2016-2018 "ADR Champion" by the National Law Journal, and in the 2022 and 2023 edition of Chambers USA for Mediators (USA – Nationwide) and for Chambers USA 2023 Litigation: Mediators (Pennsylvania).
Class Actions, Mass Torts, and MDLs
Judge Welsh is nationally recognized for her work as a neutral and Special Master in complex class actions, mass torts, and multi-district litigations (MDLs). Select examples of this work include:
Appointed Special Master of the Amtrak Train Derailment Settlement Program related to the 2015 derailment of a Philadelphia passenger train. The program will distribute $265m in claims arising from the incident.
Mediated settlement of class action lawsuit against T-Mobile stemming from its 2021 data breach involving personal information of 76.6M U.S. residents, T-Mobile's fifth breach in four-years. Allegations included T-Mobile failed to properly protect personal information, had inadequate data security, and violated certain state consumer statutes and other laws. T-Mobile denied these allegations and did not admit liability in the proposed settlement requiring T-Mobile to pay $500M on customers' claims and bolster cybersecurity practices.
Mediated case involving large financial services corporation over its handling of data security breaches and alleged failure to wipe personal identifiable information data (PII) before decommissioning and reselling computer equipment on which the data was stored for 15M+ customers and former customers. While continuing discovery in the case, both parties agreed to mediate the claims and engaged Welsh who, over a five-month period, helped the parties achieve a $60M settlement providing both monetary and equitable relief for plaintiffs, including fraud insurance coverage and out-of-pocket cost reimbursement associated with remedying the breach.
Class action involving claims under NY and NJ consumer protection laws. The certified classes comprise NY and NJ consumers that updated their phones during an upgrade. Class asserted that the upgrade significantly diminished phone performance. Although denying wrongdoing, defendant is entering into settlement to avoid burdensome and costly litigation. Total compensation is capped at $20M.
Successfully mediated case involving claims of antitrust conspiracy where plaintiffs allege that three trading firms and their warehouse affiliates ("defendants") conspired to hoard aluminum and engage in other anticompetitive behavior to restrict supply, inflate all-in aluminum prices and regional premiums, and provided inefficient, low-quality load-out and other services. Judge Welsh successfully resolved the dispute with a $37M settlement.
Successful mediation in the multi-district litigation, Wright Medical Technology, Inc. Conserve Hip Implant Products Liability Litigation.
Mediated a global settlement of the state and federal products liability proceedings brought against Stryker Orthopedics -- In re: HOC Rejuvenate and ABG II Hip Implant Products Liability Litigation, a federal multi-district litigation venued in the United States District Court for the District of Minnesota, and In re: HOC Rejuvenate Hip Stem and ABG II Modular Hip Stem Litigation Case, a New Jersey state multi-county litigation venued in Bergen County, New Jersey. Prior to mediating the global settlement, between 2013 and June 2014, Judge Welsh mediated more than 20 bellwether cases in the New Jersey multi-county litigation. Ninety-five percent of registered eligible patients have enrolled in the settlement program under the master settlement agreement. She currently serves as Claims Administrator overseeing the implementation of the settlement and continues to mediate opt-out cases.
Appointed Special Master for all proceedings in In re: Constar International Inc. Securities Litigation in the Eastern District of Pennsylvania
As a Magistrate Judge, presided over all aspects of discovery in In re: Diet Drugs (Phentermine/Fenfluramine/Defenefuramine) Product Liability Litigation.
ADR Experience and Qualifications
Conducted nearly 1,800 settlement conferences as a U.S. Magistrate Judge in virtually every area of civil litigation, including complex commercial, insurance, class action, mass torts, employment, serious personal injury, product liability, professional liability malpractice, antitrust, securities, government, civil rights, environmental, education, aviation, intellectual property, maritime, product liability, real estate, construction, consumer, sports, and entertainment
Served on the Alternative Dispute Resolution committee for the United States District Court for the Eastern District of Pennsylvania for 10 years, drafting local federal court rules for court-annexed mediation program
Frequent speaker at Continuing Legal Education programs on settlement negotiation, mediation, and the ADR Act
Representative Matters
Antitrust

Claims of conspiracy by Internet bond trader against major brokers and dealers; claims of price fixing of blood reagent products; claims of price fixing in the pharmaceutical industry

Aviation

Mediated claims by passengers of Swissair flight 111; accidents involving private planes; plane that crashed into a house resulting in injuries to the resident

Business/Commercial

Successfully mediated hundreds of business disputes involving breach of contract, corporate, franchise, licensing, partnership, shareholder's rights, and breach of warranty claims

Civil Rights

High profile case on behalf of severely abused child against private foster care placement agency and government agencies; claim against school district on behalf of special education student raped by their students in classroom supervised by a substitute teacher; cases involving alleged hazing, harassment and sexual misconduct on a University sports team; multiple Title IX and Tort cases including claims of sexual abuse involving faculty, clergy and students in colleges, universities, primary and secondary schools, boarding schools and foster care

Class Action/Mass Tort

In addition to the class action matters listed above; RICO allegations brought by home buyers alleging specific violations; claims involving federal and state consumer protection statutes against Builder, Mortgage Brokers, Appraiser, and Mortgage Lender; ERISA/Securities Fraud class action by former employees of a national insurance company; multiple wage and hour class actions; unfair, deceptive and bad faith billing for supplying electricity to residential customers; claims involving a defective component part on a water supply line; breach of contract and breach of the covenant of good faith and fair dealing related to pricing practices on electric energy bills; violations of the Telephone Consumer Protection Act; consumer class action in connection with the repossession and resale of financed vehicles; cases involving the Fair Credit Reporting Act and the Fair Debt Collection Practices Act

Construction Defect

Claim by general contractor against regional transportation authority totaling more than $20 million dollars of cost overruns due to post contract federal requirements regarding lead paint abatement

Employment

Successfully mediated thousands of claims of discrimination (age, disability, gender, national origin); hostile work environment; retaliation; wage & hour; FLSA, ADA; FMLA, state statues, whistleblower/False Claims Act; harassment; denial of long-term disability insurance; employment contract; denial of employment due to criminal background checks issued under the FCRA

Entertainment and Sports

Copyright and royalty claims by songwriters and artists against record producers and distributors; contract and breach of fiduciary duty claim by heavyweight boxing champion against a promoter; employment discrimination and contract claims by various employees against professional sports teams; personal injury claims brought by professional football players against NFL teams

Environmental

Claims by the USA and state against more than twenty defendants in major environmental Superfund case

Estate Probate Trusts

Breach of fiduciary duty by placing trust assets in underperforming proprietary funds

Insurance

Mediated claims of bad faith, coverage, property damage, reinsurance, and subrogation; coverage disputes over damages sustained by commercial properties in the wake of Superstorm Sandy.

International

Dispute between two Mexican agribusinesses who claimed breach of warranty against the manufacturers of an anti-viral vaccine

Maritime/Admiralty

Multiple Jones Act cases; disputes between ship owners and insurers over cause of loss-mechanical failure or human error

Personal Injury/Torts

Successfully mediated cases involving complex catastrophic personal injury and wrongful death, workplace injuries, nursing home negligence, product liability (including multiple defective medical device claims), motor vehicle, toxic torts, municipal and governmental tort liability, Dram shop/liquor liability, and premises liability

Professional Liability

Mediated numerous cases involving legal malpractice, fee disputes, medical malpractice, chiropractic malpractice, accounting, executives, directors, and officers

Real Estate

Partnership, joint venture, and contract disputes in major real estate development projects; disputes over real estate commissions; violation of franchise agreements

Securities

Numerous individual and class actions involving claims of fraud; cases alleging breach of fiduciary duty by financial advisors and brokers; anticompetitive acts and practices as a part of an overall scheme to improperly maintain and extend monopoly power in the making for a pharmaceutical drug, causing the payment of overcharges

Sexual Abuse

Successfully mediated settlements in numerous cases involving highly sensitive claims of sexual and physical abuse concerning adult and minor children and group/class action plaintiffs. Disputes included matters involving: alleged abuse at a prestigious boarding school; sex abuse leading to suicide of a college student; allegations of sexually charged hazing and misconduct in connection with university-sponsored sports teams; numerous cases involving sexual abuse claims against Archdioceses, Catholic and other religious schools, and nonsectarian private and public schools; disputes involving victims of incest and church officials; and matters regarding sex trafficking allegations against a major hotel chain
Honors, Memberships, and Professional Activities
Included on "National Mediators" list, Chambers USA America's Leading Lawyers for Business, 2022 and 2023
Included on Chambers USA America's Leading Lawyers for Litigation: Mediators (Pennsylvania), 2023
Completed Virtual ADR training conducted by the JAMS Institute, the training arm of JAMS
Listed as a "Recognized Practitioner," Chambers USA, 2019
Recognized as an "ADR Champion", National Law Journal, 2016-2018
Voted "BEST ADR INDIVIDUAL" by the readers of ALM's Legal Intelligencer, Best of 2007-2016
Recognized as Mediation "Lawyer of the Year", Philadelphia, Best Lawyers in America, 2014
Recognized as a Best Lawyer, Alternative Dispute Resolution Category, Best Lawyers in America, 2007-2024
Recognized as a Pennsylvania Super Lawyer, Alternative Dispute Resolution Category, Law & Politics Magazine, 2008-2009
Voted "Best Individual Mediator", National Law Journal, "Best Of" Survey, 2012
Member, Federal Magistrate Judges Association; Third Circuit Director, 1999-2004
Member, The Forum of Executive Women
Member, American Inns of Court; President, Temple American Inn of Court, 2002-2003
Member, National Association of Woman Judges, Federal Bar Association, Montgomery Bar Association, Philadelphia Bar Association,
Bucks County Bar Association, Pennsylvania Bar Association, and other professional organizations
Member of Third Circuit and U.S. District Court for the Eastern District of Pennsylvania court committees, including Federal-State
Judicial Council, Committee on Bankruptcy and Magistrate Judges, Alternative Dispute Resolution Committee, Court Interpreters
Committee, Bench Bar Public Relations and Educational Programs Committee, and Congressional Delegation Committee
Background and Education
U.S. Magistrate Judge, U.S. District Court for the Eastern District of PA, 1994-2005
Private Law Practice, 1984-1994
Deputy District Attorney, Bucks County District Attorney's Office, 1981-1984
Legal Counsel, Pennsylvania Senate Judiciary Committee, 1980-1981
J.D., Villanova University School of Law, 1979
B.A., Political Science, Magna Cum Laude, La Salle University, 1976
"Diane is always very well prepared; she has a wonderful temperament and is very well respected by both sides."
"She's very creative, smart and savvy about both the law and human nature."
"Judge Welsh was excellent in her command of the issues and her willingness to lead the parties. She was efficient in methods of sharing proposals to resolution. She was a great and skilled neutral."
"We were extremely impressed by Judge Welsh's command of Zoom and the initiative she took in getting the parties to communicate one-on-one more often during the mediation. We always appreciate the Judge's commitment to reaching a resolution day-of and her focus on the practical outcomes that could be reached."
"Judge Welsh was excellent. She clearly did her homework and read all the materials provided to her in advance and was very knowledgeable about the issues. I cannot imagine any other mediator getting the result we did in that short of time. A very successful day."
"Mediator Diane Welsh was extremely well prepared, effective and brokered a very fair result for both sides."
"She is a superb settler of cases. She is tenacious, persistent and imaginative."

- Almanac of the Federal Judiciary
"In complicated civil cases, she is very impressive."

- Almanac of the Federal Judiciary
"Very few judges could settle the cases she can settle because they don't take the time to understand them."

- Almanac of the Federal Judiciary

"She is balanced. She goes out of her way to demonstrate to each party that she is not biased toward either party."

- Almanac of the Federal Judiciary
Disclaimer
This page is for general information purposes. JAMS makes no representations or warranties regarding its accuracy or completeness. Interested persons should conduct their own research regarding information on this website before deciding to use JAMS, including investigation and research of JAMS neutrals. See More
Search our global directory of mediators, arbitrators and ADR professionals.
FIND A NEUTRAL