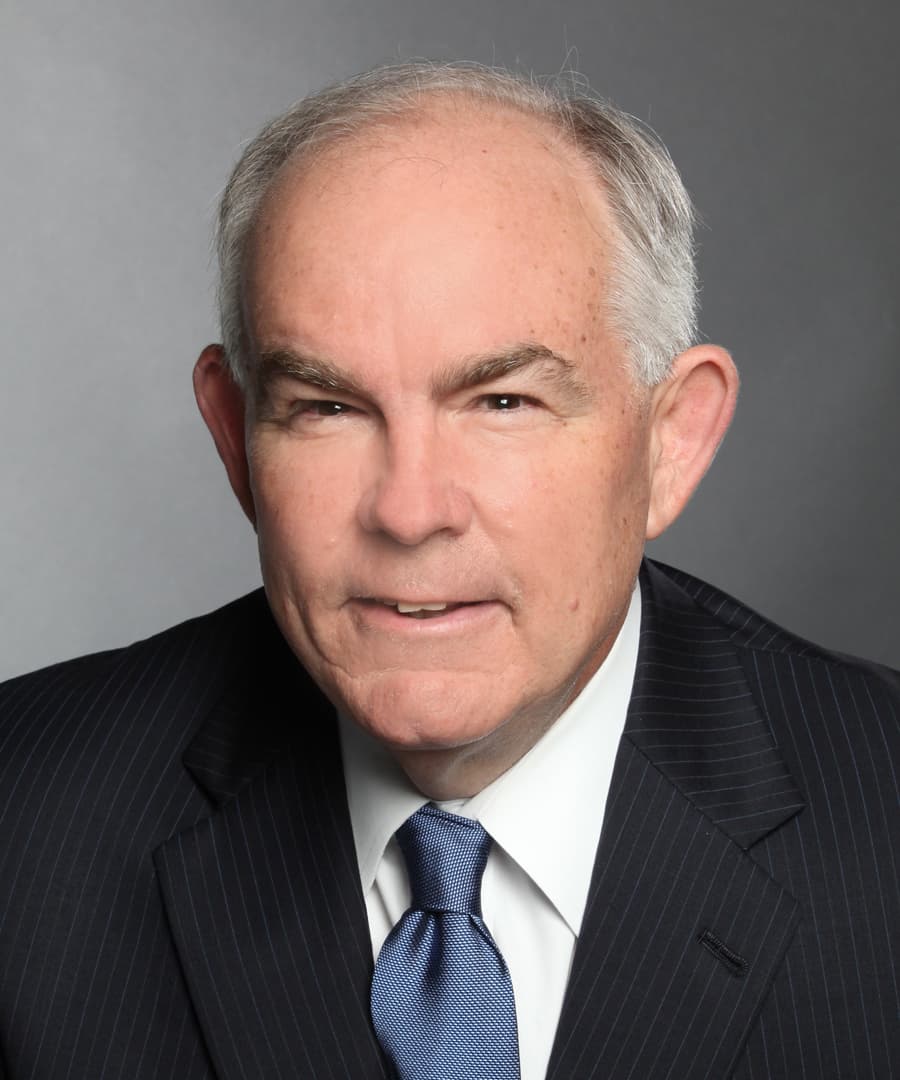 Hon. Mark Whittington (Ret.)
Hon. Mark Whittington (Ret.)
General Biography
Practice Areas
Appellate
Business/Commercial
Employment
Energy/Utility
Health Care
Insurance
Personal Injury/Torts
Professional Liability
Real Property
Honors, Memberships, and Professional Activities
Background and Education
Hon. Mark Whittington (Ret.) brings a unique perspective to his dispute resolution practice at JAMS. Justice Whittington served in multiple roles in the judiciary where he participated in early efforts to institute ADR programs at both the trial and appellate levels. He began his judicial career as a civil trial judge and concluded his public service as a justice of the Fifth District Court of Appeals.
ADR Experience and Qualifications
As a civil trial judge, Justice Whittington presided over more than three hundred jury trials and thousands of non-jury trials involving general civil litigation including contract, personal injury, products liability, insurance, employment, and real estate disputes
As an appellate court justice, Justice Whittington served on panels that resolved thousands of civil cases
Personally authored more than sixteen hundred appellate opinions
Consistently received the highest approval rating by attorneys in bar association judicial evaluation polls
Since leaving the bench, Justice Whittington has served as a full-time mediator, arbitrator, and special master with JAMS. He has experience serving as a neutral in complex civil disputes involving business and commercial matters, insurance, healthcare, personal injury, torts, professional liability, real property, construction defects, employment matters, and securities.
Representative Matters
Appellate

Appeal of judgment for insured against umbrella carrier for failure to provide defense and coverage with respect to underlying claims resulting in multi-million dollar loss
Appeal of judgment against bus line for negligence and gross negligence arising from crash of bus on ice covered highway

Business/Commercial

Claims for fraud, negligence, and breach of contract brought by corporation against developer of information technology systems for design and inventory management
Claims for breach of fiduciary duty and fraud by limited partners in pharmaceutical manufacturing and marketing enterprise against general partner and other limited partners

Construction

Breach of contract and fraud claims by natural gas pipeline general contractor against pipeline developer and executives
Nuisance and related damage claims brought by neighboring building owners against owner of office tower constructed in violation of city ordinances

Employment

Gender discrimination and sexual harassment claims brought by attorney against law firm and partners
Wrongful termination and whistleblower claims brought by multiple employees against defense contractor

Governmental

Condemnation claim by cities against landowners resulting from extension of runway at municipal airport and counterclaim for inverse condemnation of airspace
Claims brought by individuals and businesses against city and city council members for enactment of ordinances and violations of open meetings act

Health Care

Healthcare liability claim against hospital and physicians for negligence during surgery resulting in permanent paraplegia of child's lower extremities
Claims by physician against hospital for violation of peer review procedures and denial of privileges

Insurance

Breach of contract claims involving interpretation of contract language and liability relating to reinsurance agreements between insurance companies
Coverage dispute between insured, underlying carrier, and excess carrier over damages arising from fatalities caused by release of liquid ammonia from refrigerant lines at cold storage facility

Personal Injury/Torts

Product liability and negligence claims against manufacturer and retailer for severe injuries sustained by child whose clothing was ignited by space heater
Negligence claims involving liability for crash of private jet and related damages

Professional Liability

Negligence, fraud, and breach of fiduciary duty claims against law firm and individual partners for litigation-related errors and mismanagement of escrow funds
Allegations against trustees, attorneys, and accounting firm based on breach of fiduciary duty, self-dealing, and mismanagement of trust estate

Securities

Claims by liquidating trustee and class representative against broker/dealers and their employers
Class-action claim by bankruptcy trustee on behalf of investors against stock brokers who sold stocks involved in Ponzi scheme

Special Master Discovery Referee

Appraisal umpire in insurance valuation disputes
Discovery master in litigation involving toxic tort claims
Peer review hearing officer for appeals of hospital and staff disciplinary proceedings
Special judge selected to preside over complex civil trials by agreement of the parties
Honors, Memberships, and Professional Activities
Completed Virtual ADR training conducted by the JAMS Institute, the training arm of JAMS.


Best Lawyers in Dallas, Alternative Dispute Resolution, D Magazine
Outstanding Civil Jurist Award, American Board of Trial Advocates
Judicial Pro Bono Award, North Texas Legal Services
Sustaining Life Fellow, Texas Bar Foundation
Sustaining Life Fellow, Dallas Bar Foundation
Master, William "Mac" Taylor Inn of Court
Background and Education
Justice, Fifth District Court of Appeals, Dallas, TX, 1993-2008
Judge, 160th State District Court, Dallas, TX, 1987-1992
Judge, County Court at Law, Dallas, TX, 1983-1986
J.D., University of Houston
Home Office
HOME OFFICE
Available to Travel
Disclaimer
This page is for general information purposes. JAMS makes no representations or warranties regarding its accuracy or completeness. Interested persons should conduct their own research regarding information on this website before deciding to use JAMS, including investigation and research of JAMS neutrals. See More
Search our global directory of mediators, arbitrators and ADR professionals.
FIND A NEUTRAL