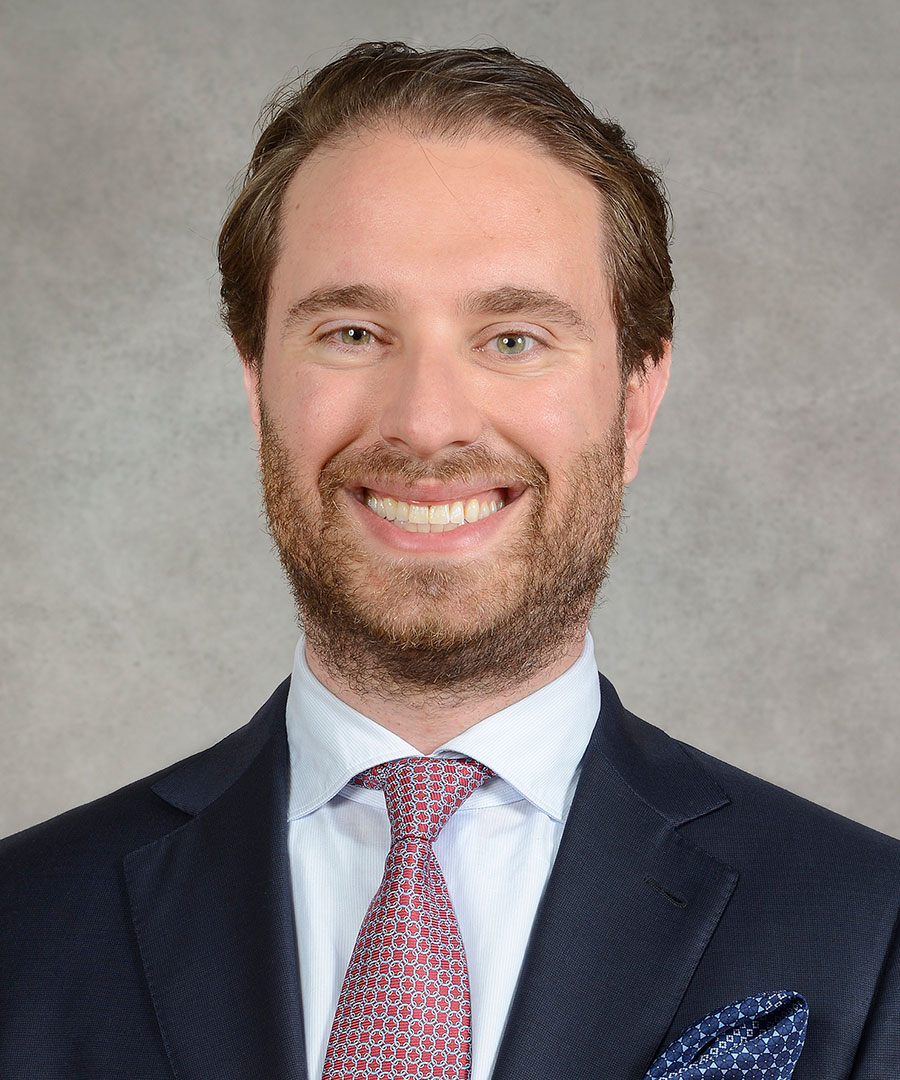 Ryan Abbott, M.D., Esq., FCIArb
JAMS Mediator, Arbitrator, Referee/Special Master, Neutral Evaluator, Hearing Officer
Ryan Abbott, M.D., Esq., FCIArb |
JAMS Mediator, Arbitrator, Referee/Special Master, Neutral Evaluator, Hearing Officer
Contact Case Manager
Burton King
620 Eighth Ave. 34th Floor
New York, NY 10018
T: 212-607-2758
F: 212-751-4099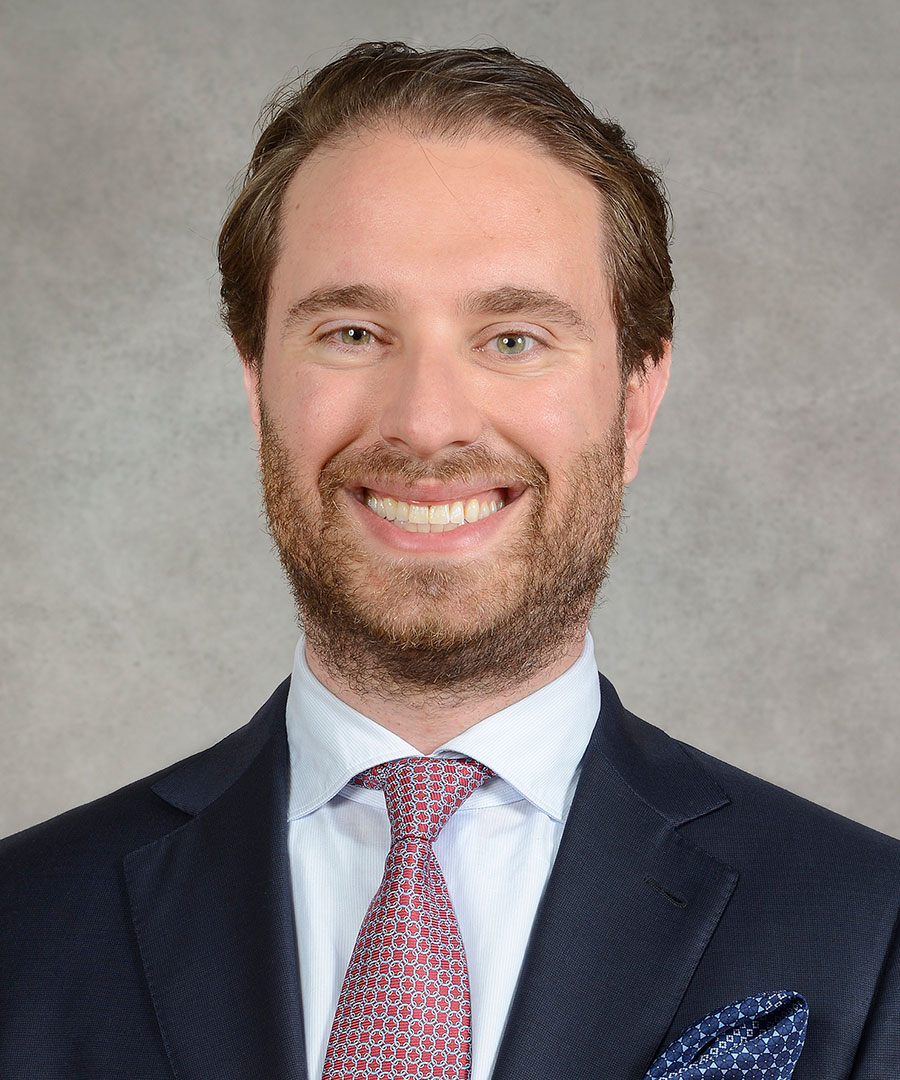 Ryan Abbott, M.D., Esq., FCIArb
JAMS Mediator, Arbitrator, Referee/Special Master, Neutral Evaluator, Hearing Officer
Contact Information
Burton King
620 Eighth Ave. 34th Floor
New York, NY 10018
T: 212-607-2758
F: 212-751-4099
General Biography
Practice Areas
Arbitration
Business & Commercial
Education Law
Employment Law
Health Care
Higher Education & Title IX
Intellectual Property
International & Cross-Border
Life Sciences
Personal Injury/Torts
Professional Liability
Honors, Memberships, and Professional Activities
Background and Education
Ryan Abbott, M.D., Esq., FCIArb has mediated and arbitrated more than fifty disputes domestically and internationally, since joining JAMS, with collectively hundreds of millions of dollars at stake. He has particular experience in the fields of intellectual property and health care, and offers unique expertise in such matters as biologics, pharmaceuticals, medical devices, medical and life sciences, computer technology and distributed ledger technology. Dr. Abbott divides his time between Los Angeles, New York, and London.

Dr. Abbott has served as partner at a litigation firm and general counsel of biotechnology companies. In these capacities, he has substantial ADR experience as outside and inside counsel for both claimants and respondents. He has also worked as an expert for the European Commission, the United Kingdom Parliament, the World Intellectual Property Organization (WIPO), the World Health Organization (WHO) and the United Nations Development Programme (UNDP). 

Dr. Abbott is a licensed physician and patent attorney in the United States (California and New York) and a solicitor advocate in England and Wales. He is board certified by the American Board of Legal Medicine. In addition to serving as a JAMS neutral, he is a CPR, WIPO, IACT, and United Kingdom Intellectual Property Office (UKIPO) panelist, a CEDR-accredited mediator and a Fellow of the Chartered Institute of Arbitrators (FCIArb). He has a reputation for rigorous preparation, engagement and adaptability.

Dr. Abbott is professor of law and health sciences at the University of Surrey School of Law and adjunct assistant professor of medicine at the David Geffen School of Medicine at UCLA. He is a graduate of the University of California San Diego School of Medicine and Yale Law School. Dr. Abbott lectures frequently on issues related to artificial intelligence, biotechnology, and information and communication technologies.

He is also a Title IX external Hearing Officer and Adjudicator for colleges in sexual assault and harassment cases, including training in college-specific Policies & Procedures.
Representative Matters
Business & Commercial

Breach of contract, breach and dissolutions of partnership and joint venture agreements, licensing agreements, fraud

Employment Law

Wrongful termination, discrimination, retaliation, negligent and intentional infliction of emotional distress

Health Care

Federal/state Government and Qui Tam False Claims cases; class actions; employment and other business disputes concerning physician practice breakups; business and employment disputes between physicians and hospitals; IP dispute between university and pharma parties; employment claims by pharma sales reps; insurance coverage for malpractice, medical benefits payments and other claims; med mal cases

Insurance

Coverage, bad faith, first-party claims

Intellectual Property

Patent, trademark, copyright, trade secret and confidential information, infringement, misappropriation, validity, license disputes, ownership, regulatory filings, technology transfer

Professional Liability

Negligence, billing disputes, malpractice, accounting
Honors, Memberships, and Professional Activities
Memberships
Member, Global Health Law Committee of the International Law Association (ILA) 2019 – present
Editor, Landslide Magazine, published by the American Bar Association Section of Intellectual Property Law (ABA-IPL), 2019–present
Mediation Provider, UK Intellectual Property Office (IPO), June 2019–present
Academic College Reviewer, Arts and Humanities Research Council (AHRC) Peer Review College, 2017– 2020
Member, European Commission Expert Working Group on New Technologies Formation, 2018–2019
Member, Judge Paul R. Michel Intellectual Property American Inn of Court, 2014–2016
Board of Governors, Valley Community Healthcare, 2013–2016
Select Recent Lectures
2020 LSPN Connect; Speaker: Artificial Intelligence and Intellectual Property in the Life Sciences
2019 Israel Patent Office; Speaker: Artificial Intelligence and Intellectual Property
2019 Israel Patent Office, Israel Innovation Authority, WIPO; Panelist & Speaker: International Conference on Emerging Technologies and Intellectual Property—Connecting the Bits
2019 Intellectual Property Office in the United Kingdom, in co-operation with the World Intellectual Property Organisation (WIPO); Speaker: Conference on the potential impact of artificial intelligence (AI) on intellectual property (IP)
2019 International Conference on Emerging Technologies and Intellectual Property – Connecting the Bits; Panelist: Applications of AI - New Business and IP Strategies
2019 Moho D-Day Summit; Presenter: The Future of Work
2019 EUIPO: IP Mediation Conference; Presenter: The Future of Online Mediation – AI Mediators and AI Evaluative Tools
2018 3rd International Convention on The Economy of Innovation, AIPPI; Panelist: Traditional Medicine—The Influence of IP on Commercial Use and Economic Aspects
2018 Oxford Faculty of Law, Business Law Workshop, Inventive Machines and the Evolving Nature of Innovation
2018 Office of Intellectual Property of the Ministry of Economy, Institute of Intellectual Property
Luxembourg; Presenter: 11th Annual Luxembourg Intellectual Property Day: Artificial Intelligence and Intellectual Property Challenges
2018 Stanford Law School; Presenter: We Robot Conference: Everything Is Obvious; Should Robots Pay Taxes? Tax Policy in the Age of Automation
2018 King's Transnational Law Summit; Moderator: A World of Risk: Health, Technology and the Human Life; Panelist: Us and Them: Living With Robots
2018 University of Surrey; Chair: Surrey Workshop on the Regulation of AI
2018 University of San Diego; Presenter: PatCon 8: The Annual Patent Conference; Everything Is Obvious
2018 King's College London; Guest Lecturer: Transnational Intellectual Property
2018 ICEVOX; Presenter: Cybercrime and Security, Bitcoin and the Power of Decentralized Prediction Markets
2018 WIPO/Rospatent/Skolkovo; Panelist: International Conference on Intellectual Property in the New Technological Order, International Protections for Computer-Generated Works
2017 IBC Leal; Moderator and Panelist: Standards, Patents and Competition Conference, Future of Patenting for AI-Created Innovations
2017 CEIPI/WIPO/INPI Lecturer: Advanced Course on Intellectual Property, Technology Transfer and Licensing
Intellectual Property Management in Traditional Medical Knowledge
2017 Leeds School of Law; Roundtable Participant: Personalized Medicine and the Law
2017 CEIPI/BETA/I3PM Conference; Speaker: Intellectual Property and Digitalization: Challenges for Intellectual Property Management, Creative Computers and the Future of Patent Law
2017 Florida State University; Law 7930: Global Health and Pharmaceutical Regulation, Global Regulation of Off-Label Drug Use and Traditional Medicine
2017 Czech Parliament Committee on Health; Roundtable Presenter, U.S. Regulation and Legislation on Traditional Chinese Medicine

Publications
The Reasonable Robot: Artificial Intelligence and the Law; Cambridge University Press (2020).
Abbott, Ryan and Alex Sarch, Punishing Artificial Intelligence: Legal Fiction or Science Fiction, UC Davis Law Review (Forthcoming 2019)
"Artificial Intelligence, Big Data and Intellectual Property: Protecting Computer-Generated Works in the United Kingdom." In Research Handbook on Intellectual Property and Digital Technologies, Edward Elgar (Tanya Aplin, ed.) (Forthcoming 2019).
What Crypto Exchanges, Holders Can Learn From QuadrigaCX, Law360, Feb 2019, co-author.
Ryan Abbott, Everything is Obvious, 66 UCLA. L. REV. 2 (2019)
Managing Disputes in the Life Sciences, Nature Biotechnology (2018).
Should Robots Pay Taxes? Tax Policy in the Age of Automation, 12 Harv. L. & Pol. Rev. 145 (2018).
The Reasonable Computer: Disrupting the Paradigm of Tort Liability, 86 Geo. Wash. L. Rev. 1 (2018)
"The Sentinel Initiative as a Cultural Commons." In Governing Medical Research Commons, Cambridge University Press (Katherine Strandburg, et al., eds.) (2017).
I Think, Therefore I Invent: Creative Computers and the Future of Patent Law, 57 B.C. L. Rev. 1079 (2016).
Republished in part: Autonomous Machines and Their Inventions. Mitteilungen, 429-437, 2017.
Republished in part: Patenting the Output of Autonomously Inventive Machines. Landslide, 10 (1), 16-22, 2017.
"Big Data and Its Use by Artificial Intelligence." In Big Data Is Not a Monolith, MIT Press (Hamid Ekbia, et al., eds.) (2016).
Evidence and Extrapolation: Mechanisms for Regulating Off-Label Uses of Drugs and Devices, 64 Duke L.J. 377 (2014).
Republished in part: Can Bayesian Extrapolation Improve FDA Regulation of Off-Label Uses of Drugs and Devices? FDLI's Food and Drug Policy Forum; 4(5), 1-12, 2014.
World Intellectual Property Organization, Documenting Traditional Medical Knowledge (2014).
FDA Involvement in Off-Label Use: Debate Between Richard Epstein and Ryan Abbott, 44 Sw. L. Rev. 1 (2014).
Redefining Medical Necessity: A Consumer-Driven Solution to the U.S. Health Care Crisis. 47 Loy. L.A. L. Rev. 943 (2014).
Balancing Access and Innovation in India's Shifting IP Regime, Remarks (2014). 35 Whittier Law Review 341 (2014).
Big Data and Pharmacovigilance: Using Healthcare Information Exchanges to Revolutionize Drug Safety, 99 Iowa L. Rev. 225 (2013).
Republished in part: Post-Market Drug Regulation in the Age of Big Data: What Path to the Promised Land? FDLI's Food and Drug Policy Forum, 4 (10), 1-14, 2014.
Medico-Legal Issues in Cardiology. Cardiol Rev. 2013 Sep-Oct; 21(5):222-8.
Background and Education
Ph.D., University of Surrey School of Law, 2020 
Solicitor Advocate, England and Wales, 2017–present
Attorney, California and New York (licensed), 2012–present    
Patent Attorney, United States Patent and Trademark Office, 2011–present
Partner; Brown, Neri, Smith & Khan, LLP; 2016–present
General Counsel and Medical Director; Abcentra, LLC; 2014–present
Of Counsel, One LLP, 2013–2016
Associate Professor, Southwestern Law School, 2012–2016
Intern Physician, Santa Clara Valley Medical Center, 2011–2012
M.D., University of California, San Diego, 2011
J.D., Yale Law School, 2011
Consultant, World Intellectual Property Organization, 2009–2012
Consultant, Medicines Transparency Alliance, 2010
Consultant, World Health Organization, 2008–2010
Consultant, UCLA Center for East-West Medicine, 2006–2010
Consultant, Health Research for Action, 2009
Summer Associate, Dewey & LeBoeuf LLP, 2009
Summer Intern, World Health Organization, 2008
M.T.O.M., Emperor's College, 2005
B.S., University of California, Los Angeles, 2005
Foreign Language Immersion Program (Mandarin Chinese), Shanghai Jiao Tong University, Summer 2002
HOME OFFICE

New York, New York
NY Times Building, 620 8th Ave, 34th Floor, New York, NY 10018
View Location Details
Upcoming Events
Past Events
Disclaimer
This page is for general information purposes. JAMS makes no representations or warranties regarding its accuracy or completeness. Interested persons should conduct their own research regarding information on this website before deciding to use JAMS, including investigation and research of JAMS neutrals. See More
Search our global directory of mediators, arbitrators and ADR professionals.
FIND A NEUTRAL