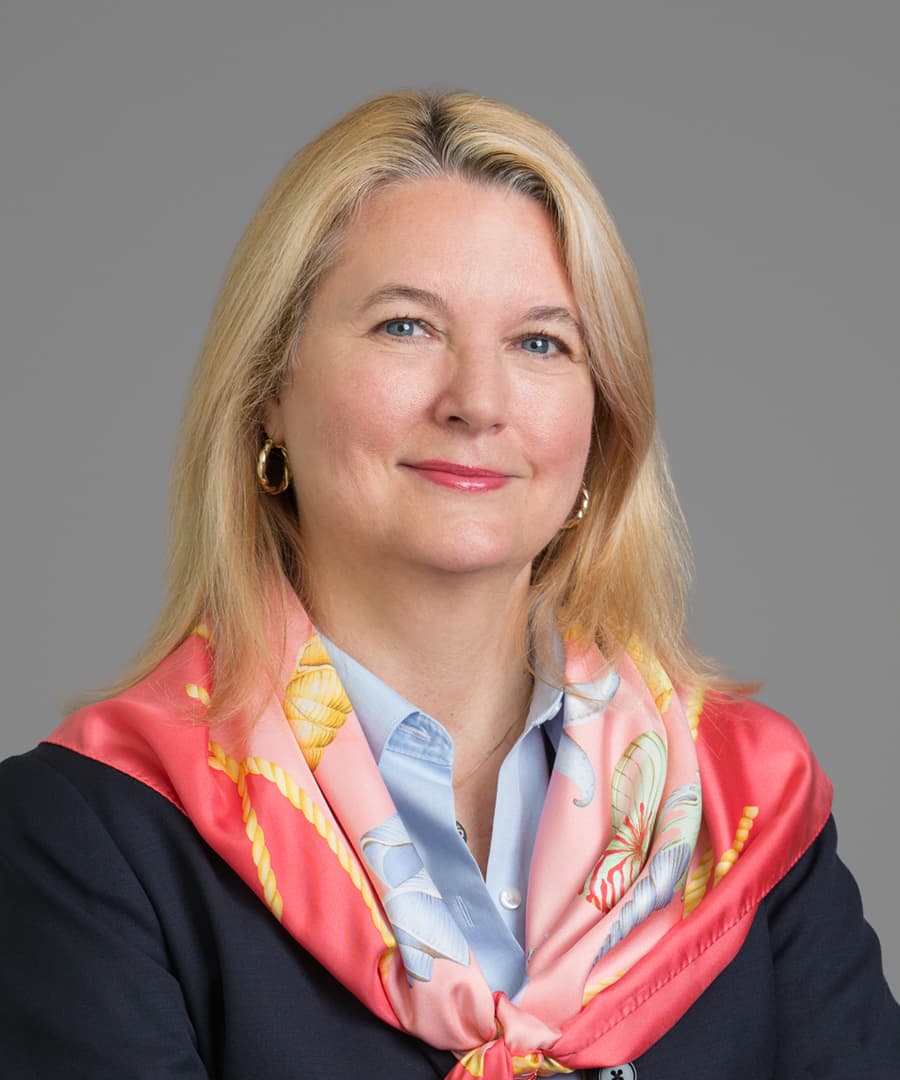 Contact Case Manager
Christine Persaud
620 Eighth Ave. 34th Floor
New York, NY 10018
T: 212-607-2773
F: 212-751-4099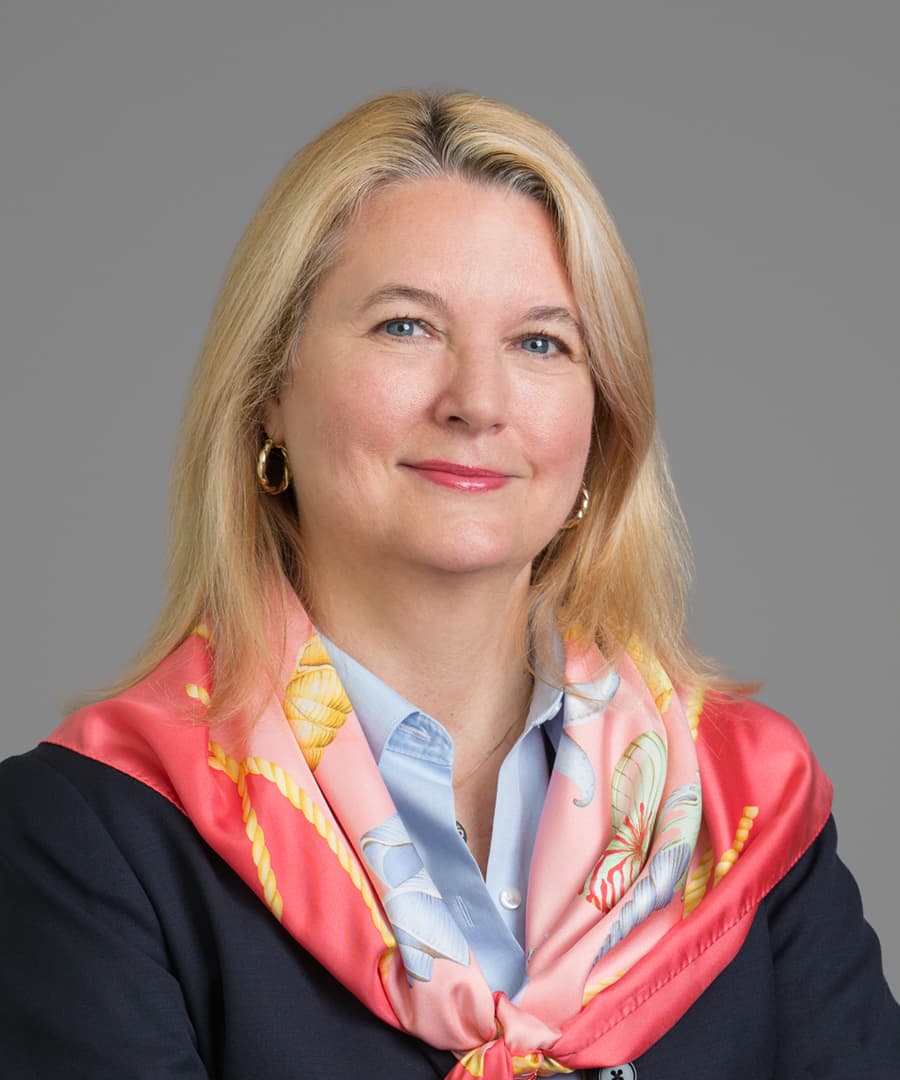 Caroline Antonacci, Esq.
Contact Information
Christine Persaud
620 Eighth Ave. 34th Floor
New York, NY 10018
T: 212-607-2773
F: 212-751-4099
General Biography
Practice Areas
Appellate
Business/Commercial
Civil Rights
Construction Defect
Employment
Entertainment and Sports
Environmental
Estate/Probate/Trust
Family Law
Higher Education & Title IX
Insurance
Intellectual Property
Personal Injury/Torts
Professional Liability
Real Property
Special Master Discovery Referee
Honors, Memberships, and Professional Activities
Background and Education
Caroline Antonacci, Esq. has nearly 25 years of dispute resolution experience as a mediator, arbitrator, and special master. Since joining JAMS, Ms. Antonacci has mediated and arbitrated a wide-range of complex disputes including business/commercial, real property, employment, construction, family law/matrimonial, intellectual property, insurance and personal injury matters and has served on numerous tripartite arbitrations.

Throughout her career, Ms. Antonacci has cultivated considerable experience handling highly sensitive matters, including those involving sexual misconduct and abuse. She has completed training programs in SafeSport, Title IX, sexual harassment, and Diversity, Equity & Inclusion topics. Ms. Antonacci has extensive investigative and report writing experience and has assisted in the drafting of hundreds of opinions. She is uniquely qualified to provide intelligent, practical, and thorough evaluations as part of a thoughtful, balanced, and confidential resolution process.

Prior to joining JAMS, Ms. Antonacci served as the full-time Director and Special Master for the New York State Supreme Court, Appellate Division, First Department's Special Masters Mediation Program, where she settled thousands of complex and high value cases in a wide range of practice areas. Preceding her service as Director and Special Master, Ms. Antonacci served as a Principal Court Attorney at the First Department for and prior to that served as Deputy Appellate Counsel for the New York State Organized Crime Task Force, as Assistant Deputy Attorney General for the New York State Department of Law Antitrust Bureau, as an Examining Attorney for the New York City Department of Investigation and as a Special Assistant US Attorney for the Southern District of New York with Rudolph Giuliani.

Ms. Antonacci is known for her conscientiousness, tenacity and creativity in achieving both mediation settlements and managing an efficient and reliable arbitration process. She is well-regarded for her ability to effectively work with contentious and adverse interests and is respected by thousands of practitioners in the New York legal community.
Representative Matters
Business/Commercial

Arbitrated and mediated matters involving breach of contract, fee disputes, loan repayment disputes, fraudulent misrepresentation, malpractice, accounting fraud, and malfeasance
Arbitrated disputes regarding franchise agreements
Arbitrated a breach of contract matter between a company and a financial advisor
Mediated dispute over enforceability of an appearance agreement from a popular reality television show
Mediated high-value business disputes, break ups, and partnership dissolution matters
Successfully mediated partnership dissolution issue involving rights of three owners of a private NY school
Arbitrated billion-dollar malpractice and fee dispute involving major law firm
Arbitrated and mediated complicated insurance coverage issues, including matters involving directors, officers and executives
Arbitrated billion-dollar dispute involving a pharmaceutical company with royalty and patent disputes
Arbitrated matter seeking removal of managing member of LLC and money damages for alleged misappropriation of funds
Arbitrated consumer fraud cases including Fair Debt Collection Practices Act (FDCPA) and Telephone Consumer Protection Act (TCPA)
Arbitrated matters alleging violations of the Fair Credit Reporting Act
Arbitrated breach of contract disputes related to the installation of solar panels
Arbitrated individual credit card member agreements disputes
Arbitrated matters involving alleged violations of the Credit Repair Organizations Act
Arbitrated disputes between individuals and banks

Construction/Labor

Arbitrated construction defect matters involving the repair and maintenance of solar panels
Settled hundreds of Labor Law 240(1), 241(6) and 200 cases with multiple defendants, complex insurance coverage issues, and most involving severe physical injury
Mediated breach of settlement agreement entered into with an underlying commission dispute involving a multi-million-dollar construction company

Employment

Resolved hundreds of cases through arbitration and mediation involving discrimination (age, race, religion, national origin, disability, sexual orientation), sexual harassment, hostile work environment, and wrongful termination and retaliation
Arbitrated employment matters involving licensed real estate agents
Arbitrated and mediated claims involving non-compete agreements and executive compensation
Resolved an employment dispute involving a multi-million-dollar intellectual property issue
Successfully mediated claims of gender and religious discrimination involving an employee at a nationally recognized advertising firm

Environmental

Arbitrated and mediated toxic clean-up cases
Resolved many mold, lead paint, bed bug, and illegal dumping cases
Settled a multi-million-dollar toxic tort case involving the airline industry and national and international insurance carriers where the settlement ultimately received Bankruptcy Court approval

Estate/Probate/Trust

Resolved multi-million-dollar estate dispute involving the jewelry business with allegations of fraud
Arbitrated and mediated a range of family disputes involving complex and high-value assets, real estate holdings and family-held properties
Settled numerous business and estate conflicts involving multi-generational wealth
Settled disputes related to the modernization of a family-held business, rent-setting, and real estate capital improvements including holdings of hundreds of apartments

Family Law

Settled hundreds of matrimonial cases, many involving high profile and high net-worth sports, arts, financial, entertainment, and political figures
Resolved numerous matters involving foreign clients, international choice of law issues, pre-nuptial agreements, and pre- and post-judgment claims

Insurance

Mediated and arbitrated numerous cases involving complex coverage claims, casualty and loss claims, bad faith, coverage denial issues, and D&O insurance as well as primary and excess insurance coverage for property and bodily injury claims
Settled a $24.5-million-dollar catastrophic injury case with complex insurance coverage issues
Settled a high-value insurance securities matter involving claims of employee and corporate fraud
Settled numerous matters involving settlement of insurance death benefits

Intellectual Property

Arbitrated a billion-dollar commercial intellectual property matter involving licensing agreements
Settled multi-million-dollar intellectual property dispute involving design rights and employment issues

Personal Injury/Torts

Arbitrated products liability disputes
Resolved hundreds of cases involving wrongful death, accident, catastrophic injury, products liability, New York City Transit Authority and Housing Authority, medical malpractice, automobile, construction site, defamation, libel/slander, elder care, product liability, design defect, and Workers' Compensation
Settled a $23 million-dollar catastrophic injury case where, prior to the mediation, the case was appealed multiple times to the Appellate Division and the Court of Appeals
Successfully resolved nursing home, hospital, physician, patient abuse and bedsore cases
Arbitrated premises liability matters involving trampolines

Real Property

Successfully mediated and arbitrated complex real property cases involving sales and purchase agreements, construction, commercial leases, and foreclosures of commercial and residential buildings
Arbitrated and mediated contract disputes involving environmental impact and toxic cleanup
Arbitrated co-op and condominium disputes including non-payment, high-end multi-million-dollar conflicts, and COVID-19 related disputes
Arbitrated complex dispute involving the termination of a multi-million-dollar residential real estate purchase agreement
Resolved numerous disputes involving the fashion industry and major Fifth Avenue and SoHo retail properties
Resolved numerous real property cases with major New York City real estate developers, universities, and hospitals
Resolved co-op and condo disputes involving boards and residents over financial issues, renovations, use of premises, and neighbor/owner disputes
Successfully mediated several Times Square redevelopment condemnation disputes
Resolved breach of contract dispute involving a major condominium complex in Brooklyn, NY with claims of professional malpractice against design professionals and unfair business practices
Successfully mediated real estate contract dispute with alleged non-disclosure issues
Settled multi-national company breach of contract claim involving the right to purchase under lease agreement
Resolved dispute between seller and listing agent involving a celebrity real estate agent
Settled dispute involving hospital property with issues regarding the right to purchase
Resolved internationally known fashion brand's disputed lease agreement with a major property owner in New York City

Sexual Misconduct and Abuse

Arbitrated many U.S. Center for SafeSport matters resolving abuse and misconduct claims affecting various sports under the U.S. Olympic and Paralympic Movement
Mediated and arbitrated multiple matters involving allegations of sexual misconduct and abuse, including cases with high-profile parties in the sports and entertainment industry and from academic institutions
Sat on tripartite panel arbitrating complaints including claims of sexual harassment, sexual violence and rape
Honors, Memberships, and Professional Activities
Selected Speaking Engagements and Trainings

Completed Virtual ADR training conducted by the JAMS Institute, the training arm of JAMS
Speaker, "Conference and Settlement and Mediation in Commercial and Personal Injury Cases," New York County Lawyers Association Continuing Legal Education Institute, March 31, 2017
Guest Speaker, New York County Lawyers Association ADR Committee, 2014
Speaker, "New and Improved ADR Techniques for the Modern American Lawyer," NYS Bar Association, 2012
Guest Lecturer, Fordham Law School Mediation Seminar, 2012
Speaker, "Mediation and Other ADR in the NY Courts," New York County Women's Bar, 2010
Guest Speaker, Negotiation Seminar, NYU Law School, 2002
Speaker, "Representing Clients Effectively in Court Ordered and Other Mediations," NYC Bar Association, 1999
Memberships and Other Professional Activities
US District Court

Southern District Mediation Panel, 1999-2023
Mediation Assessment Committee, 2014-2015

Certificates of Recognition and Appreciation, US District Court, Southern District, 2003, 2009
New York City Women's Bar Association, 2015-2023
New York City Bar ADR Committee, 2000–2004
New York City Bar ADR Administrator's Committee, 2001-2003
Judge, Lawyering Program Mediation Exercise, NYU Law School, 2002, 2007, 2009
Background and Education
Director and Special Master for the New York State Supreme Court, Appellate Division, First Department's Special Masters Program, 1999-2015
Principal Court Attorney for the New York State Supreme Court, Appellate Division, First Department, 1993-1999
Deputy Appellate Counsel for the New York State Organized Crime Task Force, 1989-1993
Staff Attorney, New York State Construction Industry Strike Force, 1988-1989
Assistant Attorney General, New York State Department of Law, Antitrust Bureau, 1986-1988
Examining Attorney, New York City Department of Investigation, 1982-1986
Special Assistant United States Attorney for the US Attorney's Office SDNY, 1984-1985
J.D., Temple University School of Law, 1982
B.A., The College of William and Mary, 1979
Home Office
HOME OFFICE
New York, New York
NY Times Building, 620 8th Ave, 34th Floor, New York, NY 10018
View Location Details
Available to Travel
Disclaimer
This page is for general information purposes. JAMS makes no representations or warranties regarding its accuracy or completeness. Interested persons should conduct their own research regarding information on this website before deciding to use JAMS, including investigation and research of JAMS neutrals. See More
Search our global directory of mediators, arbitrators and ADR professionals.
FIND A NEUTRAL