Contact Case Manager
Michelle Nemeth
1420 Fifth Ave. Suite 1650
Seattle, WA 98101
T: 206-292-0441
F: 206-292-9082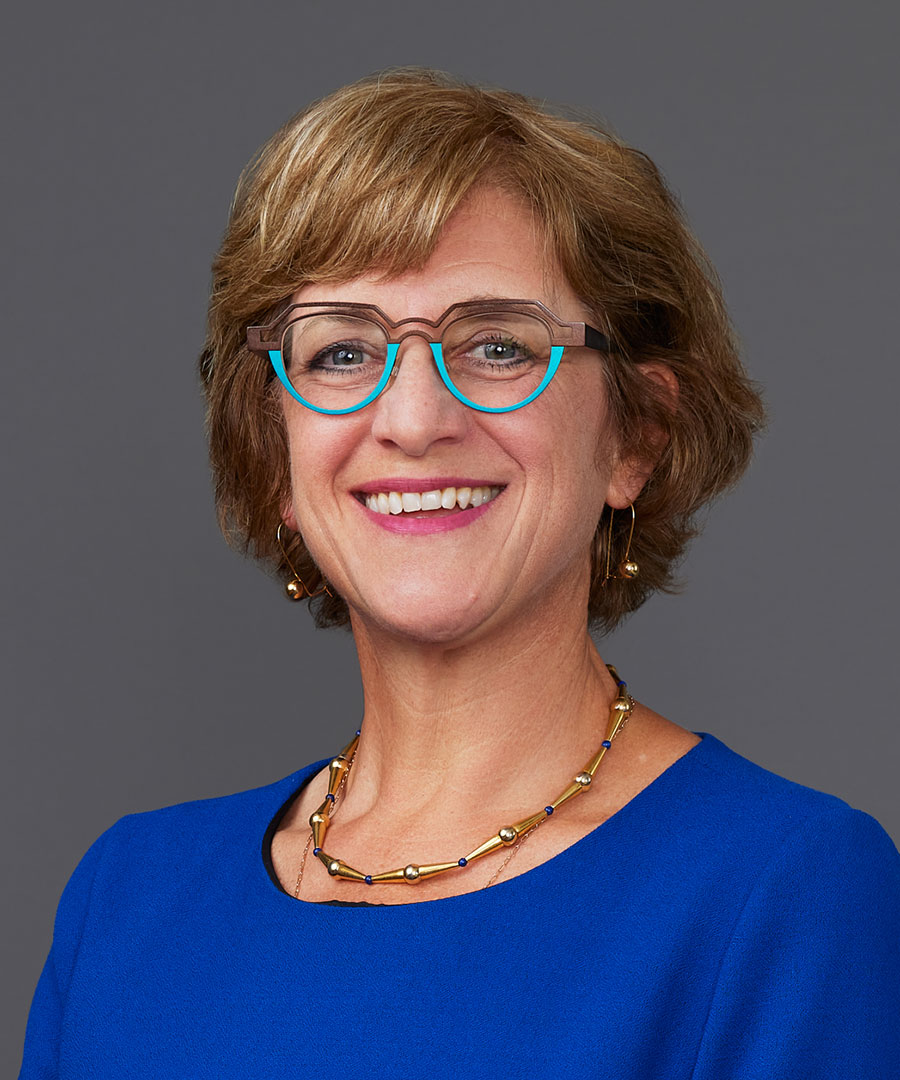 S. Karen Bamberger, Esq.
Contact Information
Michelle Nemeth
1420 Fifth Ave. Suite 1650
Seattle, WA 98101
T: 206-292-0441
F: 206-292-9082
General Biography
Practice Areas
Civil Rights
Insurance
Personal Injury Torts
Product Liability
Real Property
Honors, Memberships, and Professional Activities
Background and Education
S. Karen Bamberger is a skilled negotiator who has settled hundreds of cases over her more than 35-year career as a litigator in private practice. She has tried jury and bench trials in both state and federal courts.
Ms. Bamberger has served as lead counsel, focusing primarily on personal injury and product liability cases running the gamut from soft-tissue injuries to wrongful death cases. The types of injuries have been as varied as the contexts in which they occur—from motor vehicle accidents to construction sites to dram shop liability scenarios. She is known for her thorough preparation, knowledge of the law, ability to develop rapport with the parties and collegiality in dealing with opposing counsel. As a mediator, she looks forward to working with parties to resolve claims in collaborative and meaningful ways rather than engaging in an adversarial process.
Ms. Bamberger has served as an arbitrator on three-member UIM panels throughout her career, as well as an arbitrator for mandatory arbitration cases for over a decade. She takes pride in being selected to serve in these capacities, viewing her selection as a reflection of her reputation for being fair and listening to what every party has to say.
All matters below were handled by Ms. Bamberger as an attorney.
Representative Matters
Civil Rights

Served as local counsel in a class action suit where operator of commissary stores inside correctional facilities was alleged to have violated the Fifth Amendment and the Washington Consumer Protection Act by issuing prepaid release cards for pretrial detainees and former inmates
Represented security companies in cases alleging violations of the First, Fourth, Fifth, Sixth, Eighth and Fourteenth Amendments, as well as 42 USC Sec. 1985 claims and Monell claims

Insurance

Represented individuals in cases where personal assets at risk, beyond insurance proceeds
Participated in reasonableness hearing on behalf of UIM carrier following covenant judgment
Represented owner of adjacent property that allegedly caused water damage to plaintiffs' business, resulting in claims of almost $1 million in lost future business profits, lost business sale and lost past business profits
Represented individual in claim for breach of guarantee based on alleged defaulted franchise license agreement, not covered by any insurance policy since guarantee alleged to have been signed in personal capacity
Represented insurance brokerage company against claims asserted by company that marketed insurance policies to taxicab businesses for breach of contract and violation of Washington's Consumer Protection Act, as well as fraud
Routinely represented carriers in UIM settings, including intervention in underlying third-party cases and in litigating cases filed against UIM carriers

Personal Injury Torts

Represented general contractor in construction site case involving electrocution and amputation injuries suffered by subcontractor's employees
Represented subcontractor against claims asserted by general contractor's employee when he was struck by piece of sheetrock that had become airborne on construction site
Represented owner of fireworks stand in case alleging that firework was improperly detonated, leading to tinnitus and hearing loss of customers; tribal court matter
Represented carwash owner when employee caused accident, resulting in amputation of both legs of customer
Represented camp in case involving drowning death of camper
Represented school district in case involving wrestling injury resulting in student being rendered a paraplegic
Represented assisted living facility in case involving sexual assault of resident by trespasser
Represented owner of bar in wrongful death case where shooting occurred in adjacent parking lot
Represented hotel owner in wrongful death case arising from assault, in context of history of assaults in same hotel; bench trial
Represented owner of funeral home in case involving alleged improper embalming; jury trial resulting in defense verdict
Represented manufacturer of energy drink in case alleging wrongful death; case voluntarily dismissed by plaintiff's counsel following motions practice
Represented owner of firing range in case alleging that homeowner adjacent to range was struck by bullet from range
Represented church who rented a bouncy house that became airborne while child was inside; family sued for injuries to child
Represented owner of trucking company whose driver caused accident while on methamphetamines, resulting in injuries to occupants of oncoming vehicle
Represented company that performed maintenance on tug involved in wrongful death of employee at SeaTac Airport when parking brake on tug allegedly failed, resulting in employee being crushed between tug and forklift
Represented assisted living facilities in claims involving negligent care, from physical injuries to elopements to wrongful death claims
Represented property owners and property management company in numerous premises liability claims, involving experts from variety of disciplines, including human factors, accident reconstruction, architects, engineers and building code experts
Represented restaurants for serving allegedly contaminated foods due to inadequate handling of raw ingredients, leading to personal injury, as well as representing a produce processing company against E. coli claims

Product Liability

Represented manufacturer of baby sling in cases involving allegations of wrongful death
Represented glass tempering company against claims that its process was defective, leading to glass wall in squash court shattering and resulting in physical injury and alleged atrial fibrillation issues in patron of fitness center
Represented company that "manufactured" and graded piece of lumber used in wooden bleachers as seating at an outdoor racetrack that broke as seating was being inspected, resulting in bilateral ankle fractures to inspector
Represented manufacturer of manway door on wine tank that allegedly failed, resulting in loss of 24,000 gallons of vintage Merlot wine
Represented manufacturer of heating pad that was left on overnight, in contravention of instructions, and caused burns to elderly user
Represented company that performed recall service on refrigeration unit installed in motor home that caught fire; product liability claims asserted against manufacturer of refrigeration unit
Represented tattoo artist against claims that ink she used was contaminated and allegedly led to plaintiff's need for dialysis: Chester v. Deep Roots Alderwood, et al., Court of Appeals, Div. 1, Cause No. 73225-1, affirming dismissal of all claims against client
Represented manufacturer of fitness equipment against defective design and manufacturing claims, resulting in claims of injury necessitating spinal surgeries
Represented farm in case involving employee whose arm was caught in conveyor belt, resulting in amputation of right arm
Represented manufacturer of paper winding machinery in claim alleging permanent injury to hand of employee
Represented manufacturer of bicycle seat post assembly in case where plaintiff claimed bicycle seat failed, resulting in impaling injury
Represented manufacturer of experimental prescription medication to treat chronic lymphocytic leukemia; the medication had known side effect that resulted in patient's death, allegedly due to issues with study protocols

Real Property

Represented homeowner in multi-day arbitration against claims that installation of retaining wall and piles for dock, driven into ground using hydraulic hammer, caused sewer line to sag and caused sewage to back up into plaintiff's residence
Represented owner of apartment complex against claims that Residential Landlord-Tenant Act was violated when four-year-old child fell off a second-story balcony, allegedly due to defective guardrail panel, resulting in subarachnoid brain hemorrhage, necessitating skull surgery
Represented property owners in boundary disputes involving neighboring properties, including claims of adverse possession
Represented property owner against claims of tenant that he was being poisoned by fumes targeting his apartment; summary judgment affirmed on appeal: Essilfie v. Keating, et al., Court of Appeals, Div. 1, Cause No. 80026-4-1
Represented property owner in claims against violations of Residential Landlord-Tenant Act due to accumulation of water, causing mold and allegedly leading to displacement from home and claims of physical injury
Represented homeowners as well as tree-cutting services in timber trespass cases
Represented apartment complex owner in case involving fire in apartments, with over 20 tenants alleging multiple violations of the Residential Landlord-Tenant Act, as well as violation of Seattle's Just Cause Eviction Ordinance
Represented property owner in case alleging violation of Residential Landlord-Tenant Act by failing to maintain common areas in safe condition, resulting in physical injuries when tenant fell down flight of stairs
Represented owner of rental unit in pre-suit litigation based on allegations that baseboard heater malfunctioned, resulting in second- and third-degree burns of 25% of four-month-old infant's body
Represented property owner against claim from tenant who alleged violations of Washington Law Against Discrimination and Americans With Disabilities Act in case involving failure of fire escape, resulting in physical injuries
Represented property management company in case involving allegations of improper lighting and failure to remove snow/ice, resulting in physical injuries

Toxic Torts

Represented paint applicator against claims that particles from spray painting project caused loss of marijuana plants, resulting in $1 million in claimed damages; case dismissed on summary judgment
Represented applicator of pesticide that was applied to control certain type of plant; cattle consumed hay that had been sprayed with pesticide, leading to compost being made from the cows' manure that contained pesticide that, in turn, lead to claimed lost business profits of compost company
Represented retailer selling pesticide that had expired, resulting in loss of apple orchards allegedly worth close to $4 million
Honors, Memberships, and Professional Activities
Memberships and Awards
Recognized as a "Best Lawyer," Personal Injury Litigation - Defendants, Product Liability Litigation - Defendants, Best Lawyers in America 2024
2023 Super Lawyers, "Top 50 Women Washington Attorneys," 2018–2021, 2023
AV Preeminent®, Peer Review Rated by Martindale-Hubbell Since 2003
AV Preeminent®, Judicial Review Rated by Martindale-Hubbell Since 2003
Super Lawyers, "Super Lawyer," 2013–2023
Seattle Met Magazine, "Top Lawyers" Litigation Practice Group, 2010
Cardozo Society Judicial Evaluation Committee
Claims & Litigation Management Alliance, (former) Product Liability Committee Co-Chair
King County Bar Association
Washington Defense Trial Lawyers
Washington State Bar Association
Washington Women Lawyers
Member of Inaugural Class of Ladder Down
Seminars and Publications
Panelist, Women of Harmonie: Summertime Advice for Success, "Women in Hard Hats," June 2022
Panelist, Women of Harmonie (series focusing on women in the legal industry and the issues facing them in today's complex environment), "Session 1: Profiting From Gender Diversity," Nov. 2020
Co-Author,"The Jury Has Returned," CLM Magazine, Aug. 2020
Author, "Weed Killer," CLM Magazine, Aug. 2019
Moderator, MAMA Panel, "Implicit Bias In and Out of the Courtroom," July 2019
Presenter, "Arbitrations from a Defense Perspective," Washington Defense Trial Lawyers, Aug. 2018
Author, "Over My Dead Body: The Elusive Tort of Interference With Human Remains," NW Lawyer, July/Aug. 2017
Author, "Tort for Tattoo: Exposures May Have Artists Seeing Red," CLM Magazine, Feb. 2017
Presenter, "No Deadheading Here: The Power and Weight of Human Factor Expert Testimony," ATA Forum for Motor Carrier General Counsel, July 2016
Presenter, "Case Resolution in Product Liability Cases," The Harmonie Group, April 2015
Presenter, "I Say Potato, You Say Kartoffel, or How Not To Get Lost in Translation," Claims & Litigation Management Alliance, April 2013
Presenter, "Do You Want Frye(s) or Daubert With That?" Washington Defense Trial Lawyers, Oct. 2013
Presenter, "Alternative Dispute Resolution," Client Seminar, April 2013
Moderator, "Effective Life Care Planning / Vocational Rehab: Using Experts to Win Your Damages Case," Washington Defense Trial Lawyers, May 2010
Author, "Negligent Entrustment Claims Have No Place in Cases Where Employers Have Admitted Vicarious Liability," Journal of Transportation Law, Logistics and Policy, Vol. 67, No. 4, Summer 2000
Background and Education
Attorney, Betts Patterson Mines, 1988–2023

Partner, Betts Patterson Mines, 1994-2023

Attorney, Lewis Roca Rothgerber LLP, 1987–1988
J.D., University of Wisconsin Law School, 1987

Law Review, Notes and Comments Editor

B.A., With Honors, William & Mary, 1984
Home Office
HOME OFFICE
Available to Travel
Disclaimer
This page is for general information purposes. JAMS makes no representations or warranties regarding its accuracy or completeness. Interested persons should conduct their own research regarding information on this website before deciding to use JAMS, including investigation and research of JAMS neutrals. See More
Search our global directory of mediators, arbitrators and ADR professionals.
FIND A NEUTRAL