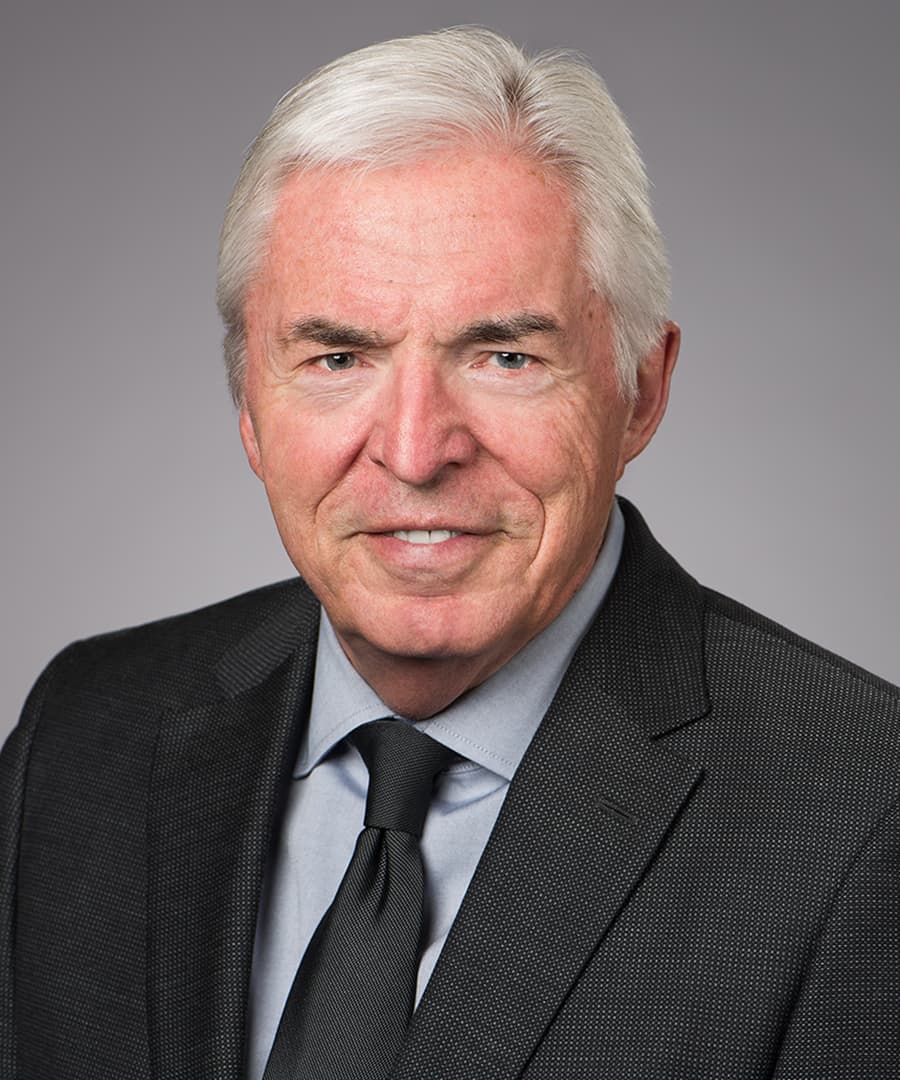 Viggo Boserup, Esq., CEDS*
JAMS Mediator, Arbitrator, Referee/Special Master, Neutral Evaluator, Hearing Officer, Temporary Judge/Judge Pro Tem
Viggo Boserup, Esq., CEDS* |
JAMS Mediator, Arbitrator, Referee/Special Master, Neutral Evaluator, Hearing Officer, Temporary Judge/Judge Pro Tem
Contact Case Manager
Hanna Ahn
5 Park Plaza Suite 400
Irvine, CA 92614
T: 714-937-8237
F: 714-939-8710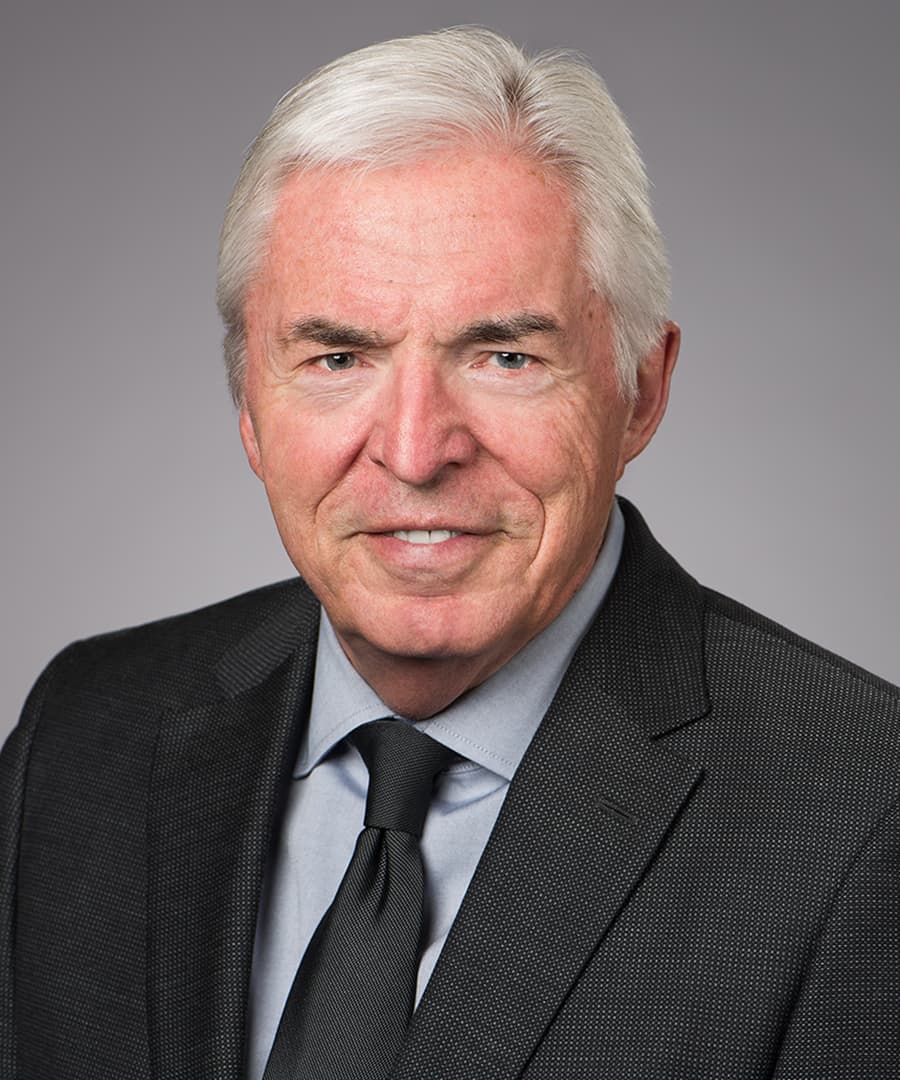 Viggo Boserup, Esq., CEDS*
JAMS Mediator, Arbitrator, Referee/Special Master, Neutral Evaluator, Hearing Officer, Temporary Judge/Judge Pro Tem
Contact Information
Hanna Ahn
5 Park Plaza Suite 400
Irvine, CA 92614
T: 714-937-8237
F: 714-939-8710
General Biography
Practice Areas
Arbitration
Aviation
Business/Commercial
Class Action and Mass Tort
Construction Defect
Construction
Cybersecurity & Privacy
Employment
Engineering and Construction
Estates/Probate/Trusts
Health Care
Insurance
Intellectual Property
Personal Injury/Torts
Professional Liability
Real Property
Special Master Discovery Referee
Honors, Memberships, and Professional Activities
Background and Education
Viggo Boserup, Esq. is a Certified Electronic Discovery Specialist (CEDS) and an accomplished neutral who is widely respected by counsel for his impartiality in treating all parties fairly and ability to quickly identify critical issues. His exceptional listening skills and sensitivity toward each party make him particularly well suited for resolving emotionally charged, complex cases. Known for his fortitude in obtaining a productive result and going the extra mile, Mr. Boserup follows up with parties to effect a settlement, even after the mediation session is over.
Mr. Boserup's work on more than 2,000 homeowner lawsuits following wildfires that raged through San Diego County in 2007 stands as an illustrative example of his expertise as a special master. Working in conjunction with another JAMS mediator, Mr. Boserup developed and kept organized a mediation settlement process that was lauded by attorneys involved in the cases. The process facilitated settlement of more than 99 percent of the claims.
ADR Experience and Qualifications
Mediated more than 4,000 cases including multiparty, complex matters that have covered a full range of issues involving commercial, complex financial issues, construction, employment, entertainment, estate planning, fair housing act enforcement, insurance coverage and bad faith, intellectual property, personal injury, products liability, professional liability, property damage, special master, wrongful death, and other issues
As a mediator of construction and workplace-related disputes, Mr. Boserup has designed dispute resolution systems within mid-sized to major institutional environments
As an attorney, he specialized in probate, trusts, and estates; tax; finance; oil and gas (including 20+ years of managing working interests in more than 35 oil & gas leases); construction, real estate acquisition and development as well as the related areas of insurance coverage and liability
As a businessman, Mr. Boserup has developed both commercial and residential real estate projects and has served as CEO of a national industrial construction company. He was responsible for developments and real estate and industrial construction projects across the country and has managed the daily operation and the strategic planning of a business involving projects with more than 1,000 employees in 26 states. Mr. Boserup has facilitated meetings with neighborhood groups, planning commissions, and city councils. As a real estate developer and an instrument rated private pilot, he has assisted in the resolution of aviation-related issues and has coordinated the development of consensus on issues ranging from economic development, planning, public works, safety, design, construction, public financing and the like.
Representative Matters
Aviation

Mr. Boserup is a licensed pilot and has successfully resolved a number of disputes involving the aviation industry including matters involving claims of pilot error, and product defect.

Business/Commercial

resolved numerous disputes ranging in complexity from two to multiple parties, including a class action involving 400,000+ claimants against supermarket chain for false promotion; issues have included numerous breach of contract, many unfair competition and theft of trade secrets, shareholder and partnership, partnership dissolution, commissions, securities churning and broker malpractice, commercial real estate, airplane damage and helicopter crash, and financial institutions disputes

Construction

resolved numerous multiparty defect claims involving office buildings, foundations, roofs, walls, windows, mobile home park, concrete girders, landscape installation, swimming pool design and installation, golf-course construction, delay and impact damages on freeway overpass, and failure to comply with Fair Housing Act regarding disability access

Employment

numerous wrongful termination claims based on age, race, and gender discrimination; constructive terminations; sexual harassment; failure to accommodate; retaliation; wage and hour disputes; whistle blower; hostile work environment; and breach of employment contracts

Entertainment/Intellectual Property

claims for copyright and trademark infringement, trade secrets and unfair competition, libel and slander, net-profits participation agreement for video and cable, feature film rights, rights to successful television series, rights to internationally syndicated television series, and breach of contract for sequel production fees

Estates/Probate/Trusts

restructuring of principal of trusts to settle claims; division of personal injury proceeds among survivors and estates; sale of estate assets to resolve claims against fiduciary; will contests, oral contract to make a will, and undue influence

Health Care

experience in health care issues involving medical necessity, reasonable value, coding, Medicare pre-emption, networks, post-stabilization and a variety of other issues arising between payers and providers

Insurance

stress-related claims, depression, carpal tunnel syndrome, chronic fatigue, fibromyalgia, Crohn's disease, bi-polar condition, numerous other bad faith and coverage claims resulting from physical injuries, disabilities, diseases, and psychological illness

Personal Injury/Torts

mediated more than 500 soft tissue injury cases; mass tort settlement division $2.5 million claim involving 134 parties; numerous claims ranging from slip and falls to catastrophic injuries; vehicular injuries involving autos, motorcycles, trucks, boats, commuter and freight trains; injuries on school property; construction site accidents; mold infestations; sexual assaults; and others

Products Liability

rollovers of SUVs and autos; gas storage tank explosion resulting from pressure relief valve malfunction; injuries caused by alleged defective design of construction equipment, nail gun, asphalt spreader, tank liners, boat transmission, yard tractor, auto gas tank, seat belt, playpen, hip replacement hardware; injuries caused by inadequate warning or failure to warn in air bag malfunction, exploding lubricant, exploding boiler, skip loader, and wheel chair; multiple cases involving exploding lithium ion batteries causing injuries to mouth, teeth, hands, and upper and lower limbs

Professional Liability

resolved over 150 medical malpractice claims, numerous legal malpractice claims, and claims involving pharmacists, accountants, insurance brokers, architects, and design professionals

Real Property

two-party and multi-party landlord/tenant disputes; failure to disclose; property line; mold damage and injuries; re-opened earthquake claims; breach of contract; breach of fiduciary duty; claims for damage caused by water intrusion, leaking bathtub caulking; view obstructions; disputes between brokers, buyers, sellers, and investors; landslide; and tenant claims of reduction in housing services under rent stabilization ordinance involving 111 parties

Wrongful Death

cases involving drowning, vehicles, medical malpractice, carbon monoxide poisoning, failure to provide adequate security, negligent care, elder abuse, shootings, students, commercial airline crash



For a full list of case descriptions, please contact the case manager listed at the top of the page.
Honors, Memberships, and Professional Activities
Completed Virtual ADR training conducted by the JAMS Institute, the training arm of JAMS.


Certifications

Certified Electronic Discovery Specialist, Association of Certified E-Discovery Specialists

Honors

Recognized as a Best Lawyer, Alternative Dispute Resolution Category, Best Lawyers in America, 2009-2014
California Top Neutral, Daily Journal, 2013
Recognized as one of the top 50 mediators in the state of California, Daily Journal, 2004

Memberships

Diplomat Member, California Academy of Distinguished Neutrals

Member, California State Bar, Los Angeles County Bar Association, and Lawyers-Pilots Bar

Professional Activities

Instrument rated licensed private pilot
A native of Denmark and fluent in both Danish and English, Mr. Boserup has taught mediation to hundreds of lawyers, judges, students, teachers, and mental health professionals in both the United States and Europe
Authored articles in both domestic and international publications on the benefits of mediation for attorneys and clients alike

ADR Profiles
Background and Education
Full-Time, Mediator in Private Practice, 1992-present
Private Law Practice, 1970-1992
J.D., Hastings College of the Law, 1969
B.S., Princeton University, 1966
Upcoming Events
Past Events
Disclaimer
This page is for general information purposes. JAMS makes no representations or warranties regarding its accuracy or completeness. Interested persons should conduct their own research regarding information on this website before deciding to use JAMS, including investigation and research of JAMS neutrals. See More
Search our global directory of mediators, arbitrators and ADR professionals.
FIND A NEUTRAL