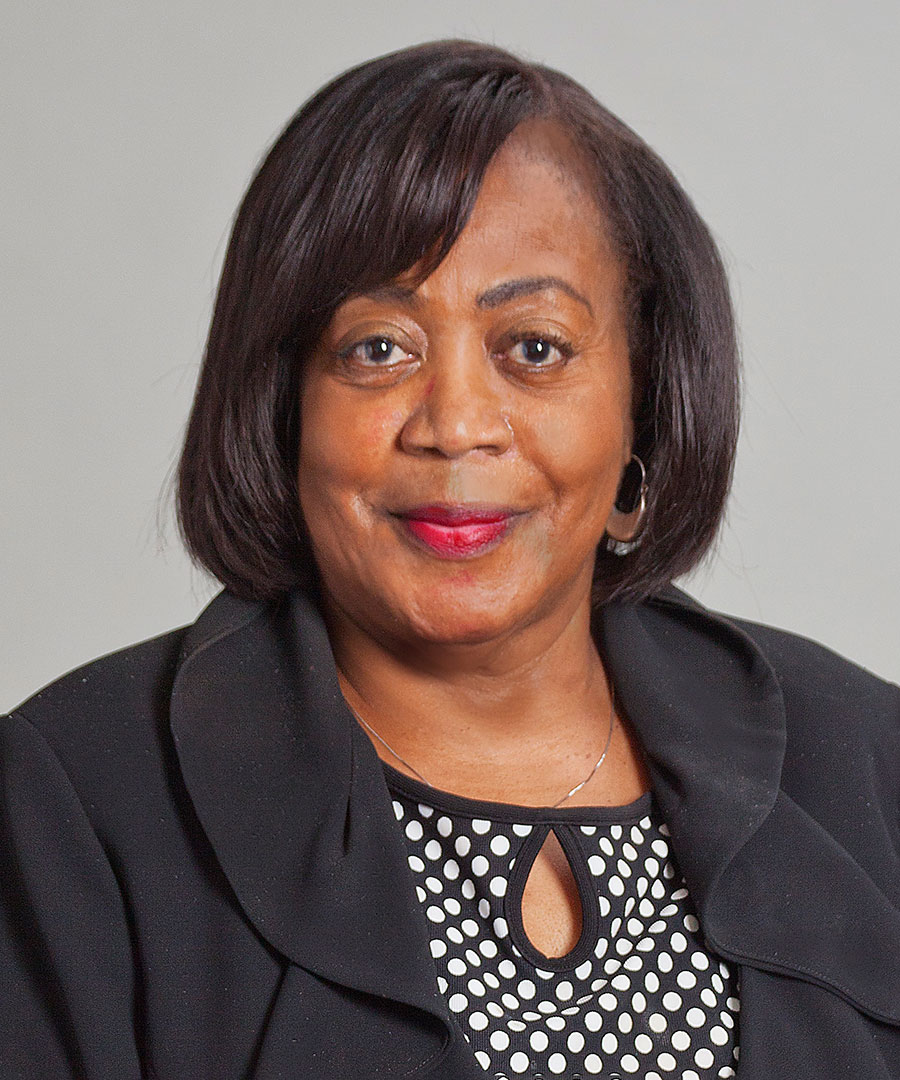 Hon. Bernetta D. Bush (Ret.)
Hon. Bernetta D. Bush (Ret.)
Contact Case Manager
Michael McCants
71 S. Wacker Dr. Suite 2400
Chicago, IL 60606
T: 312-655-9199
F: 312-655-0644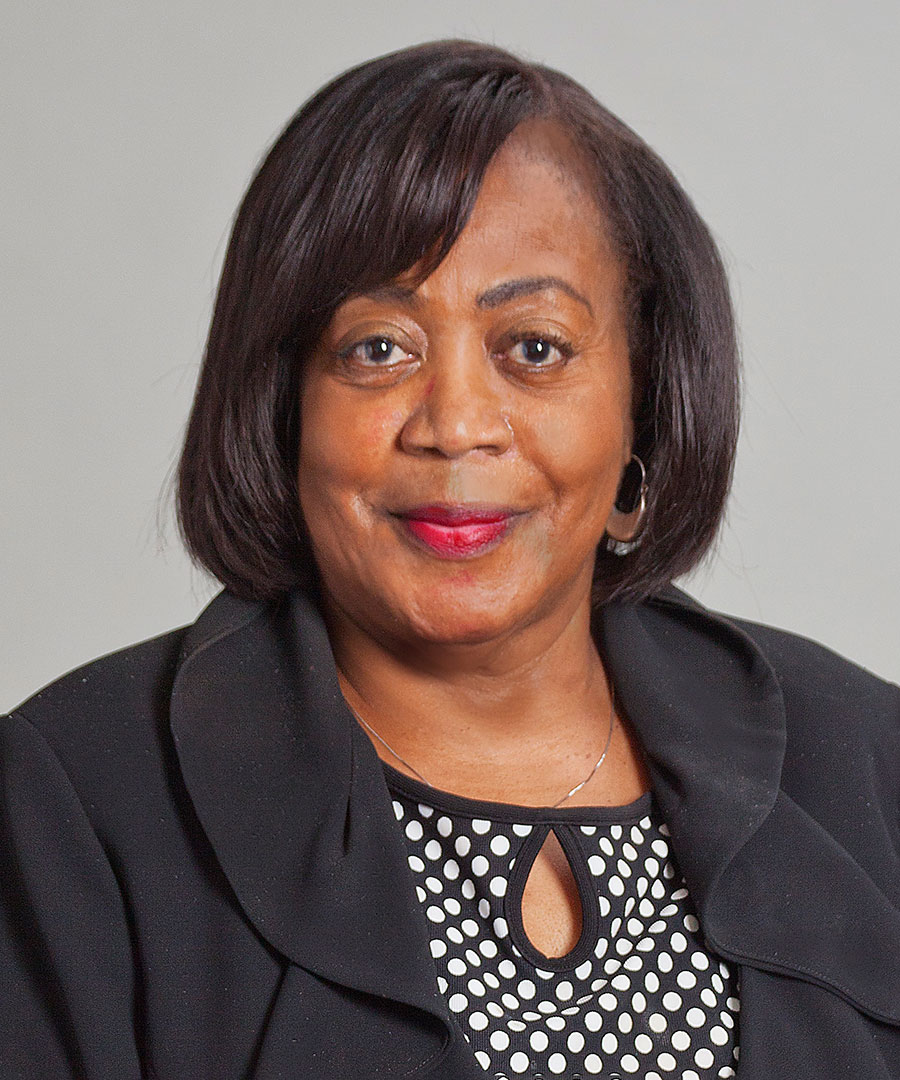 Hon. Bernetta D. Bush (Ret.)
Contact Information
Michael McCants
71 S. Wacker Dr. Suite 2400
Chicago, IL 60606
T: 312-655-9199
F: 312-655-0644
General Biography
Practice Areas
Business/Commercial
Civil Rights
Class Action and Mass Tort
Employment
Environmental Law
Insurance
Real Property
Honors, Memberships, and Professional Activities
Background and Education
Hon. Bernetta D. Bush (Ret.) joined JAMS in 2007 after over 15 years of distinguished service to the Circuit Court of Cook County in the Municipal, County and Chancery Divisions. She is known for her ability to listen to both sides of a dispute and for her success in achieving fair, expeditious and effective resolutions for parties.
Judge Bush has significant experience in disputes that arise in the context of higher education, including Title IX disputes, faculty disputes, advice on ethical matters, disciplinary actions, special education law, and procurement issues for public institutions. She has served as an ethics officer for both the City Colleges of Chicago and Chicago State University and served for many years as Legal Counsel for the Illinois State Board of Education.
Judge Bush is adept at guiding parties through dispute resolution systems. She is also known for her ability to resolve issues matters involving unrepresented parties.
ADR Experience and Qualifications
Judge Bush brings over 30 years' experience as a judicial officer and legal practitioner to her dispute resolution practice. She has extensive experience in the resolution of a wide array of complex and multi-party disputes in the following areas:
Arbitration
Business Commercial
Class Actions
Employment
Environmental
Higher Education
Insurance
Personal Injury
Real Estate
Representative Matters
Business/Commercial

Arbitrated, consumer credit disputes, including breach of cardholder agreements, collections actions, dispute of debt validity and default arbitration
Rendered decisions in multiple arbitration matters for violations of the Telephone Consumer Protection Act (TCPA) and the Deceptive Trade Practices Act (DTPA)
Arbitrated to award a multimillion, multi-party dispute between shareholders regarding valuation and dissolution of a manufacturing company
Arbitrated to award a valuation dispute between shareholders in a closely held wine distribution company
Mediated and settled a dispute involving a national hotel chain's billing procedures
Arbitrated a multi-party dispute involving a wireless communication company and a competitor over tower access issues

Civil Rights

As a hearing officer and mediator, resolved sexual abuse and misconduct matters involving colleges and universities, including matters pursuant to Title IX
Mediated and settled ethics issues involving professors and administration at universities and colleges
As a hearing officer handled NCAA compliance issues for colleges and universities
Mediated racial and age discrimination matters

Class Action and Mass Tort

Mediated and arbitrated claims pursuant to the Armstrong World Industries Asbestos Trust, a national class action involving asbestosis
"Class A" Claims Adjudicator, Pigford v. Glickman, a/k/a Black Farmers, a case in which a large group of African American farmers alleged that the U.S. Department of Agriculture had discriminated against them with respect to government lending practices
Appointed special master in a class action involving detention conditions of suspects retained in the City of Chicago Police Stations
Mediated a class action involving warranty of major window manufacturer
Mediated and settled nationwide class action involving price fixing in the music industry
Mediated and settled nationwide class action involving mislabeling of baby formula where the directions provided in Spanish resulted in incorrect preparation of the formula
Mediated and settled a class action involving a dispute with a major newspaper over circulation numbers in the Chicago area
Mediated and settled a national class action involving telephone service charges to hotel guests of a national chain
Mediated and settled a class action involving service fees associated with mail-order Chicago Cubs tickets

Employment

Mediated or adjudicated numerous disputes involving restrictive covenants, and non-compete, non-solicitation and confidentiality clauses
Arbitrated disputes involving entitlements under employment contracts of high level executives
Arbitrated disputes under the Illinois Wage Payment and Collection Act
Mediated law firm partnership and dissolution disputes

Environmental Law

Adjudicated a dispute involving the Chicago Metropolitan Water Reclamation District and discharge of waste materials by a metal manufacturer into the waters of Lake Michigan s
Adjudicated a dispute involving a major natural gas company and insurers over underground contamination and seepage issues
Arbitrated or adjudicated many disputes involving contamination caused by underground storage tanks
Mediated and settled a matter involving a dispute over contamination caused by printing equipment owned by a local newspaper company
Adjudicated disputes involving mold and toxic substances in condominiums, single family homes and commercial properties

Insurance

Adjudicated an insurance coverage dispute between a major gas company and multiple insurers
Adjudicated or settled numerous disputes involving duty to defend and/or indemnify in personal injury, property damage and medical malpractice claims against insured parties
Adjudicated or settled multiple disputes between owners of motor vehicles and insurance carriers involving coverage and duty to defend
Adjudicated or settled numerous malpractice and professional coverage disputes involving the legal and medical profession

Real Property

Adjudicated multi-million dollar dispute between limited partners and their LLC over a real estate development in Chicago's South Loop

Adjudicated a dispute between the City of Chicago, developer, and a condominium association over air and land rights applicable to further construction on the site

Adjudicated or settled numerous disputes involving residential and commercial foreclosures
Honors, Memberships, and Professional Activities

Professional Activities

Presenter, New England School of Law, November 2020
Completed Virtual ADR training conducted by JAMS Institute, 2019
Member, National Collegiate Athletic Association's (NCAA) Independent Resolution Panel, 2018 to present
Speaker, Win, Lose or Draw: Defining What it Means to "Win" for the Corporate Litigant, Chicago Bar Association, April 27, 2018
Advisory Panel, Archdiocese of Chicago, 2012-2017
Memberships

Member, Chicago Bar Association, Cook County Bar Association, National Bar Association, and Illinois State Bar Association
Lecturer and Panelist, Chicago Bar Association, Illinois Bar Association, National Bar Association, Association for Conflict Resolution (Chicago Chapter), DePaul University School of Law, Loyola University School of Law, and many other legal organizations
Judicial Fellow, Association of Trial Lawyers Presenter First International Congress on Mediation (Guayaquil, Cuenca and Quito, Ecuador), October 2012
Former Board member, Illinois Judges Association and Illinois Judicial Council, 2008-2010
Faculty, Mediation Course, Chicago, National Judicial College, 2007, 2008
Faculty, Illinois Supreme Court Conference, 2005-2007
Former Member, Illinois Attorney Registration Disciplinary Inquiry Board, 1991
Former Member, Board of Trustee's, City Colleges of Chicago, 1988
Honors and Awards

Outstanding Service Award, DePaul University, 2006
Meritorious Service Award, Illinois Judicial Council, 2004
Thurgood Marshall Judicial Award, 2004
Cook County Bar Association, Judicial Award, 1998
Honorary Associates Degree of Applied Science, City Colleges of Chicago, 1989
Background and Education
Arbitrator/Mediator, JAMS Chicago, 2007-Present
Ethics Officer Chicago State University, 2009-2015
Ethics Officer City Colleges of Chicago, 2007-2009
Judge, Circuit Court of Cook County, 1992-2007
Legal Counsel, Illinois State Board of Education, 1979-1992
Private Practice, 1977-1979
J.D., DePaul University College of Law, 1977
M.A., Northeastern Illinois University, 1973
B.A., Northeastern Illinois University, 1970
Home Office
HOME OFFICE
Available to Travel
Disclaimer
This page is for general information purposes. JAMS makes no representations or warranties regarding its accuracy or completeness. Interested persons should conduct their own research regarding information on this website before deciding to use JAMS, including investigation and research of JAMS neutrals. See More
Search our global directory of mediators, arbitrators and ADR professionals.
FIND A NEUTRAL